I'm always amazed at how many awesome natural and non-toxic beauty products there are available, that I don't hear about. Seriously, if you want a non-toxic beauty item, there is no reason to settle for anything less than the best nowadays.
I'm on the go a lot lately, with travels to some amazing places, and I can't keep up with everything that's debuting. So I'm thankful when brands reach out to me to highlight some of their latest and greatest products! Here's some of the can't miss items that I've received to review and I agree that these non-toxic products should be part of your beauty routine.
Frownies
Okay. I've heard about this brand before but never looked into them. Here's the thing – they are surprisingly free of all the nasty stuff and take a unique fight to the battle against wrinkles! No injections, no fillers, no toxic skin abrasives!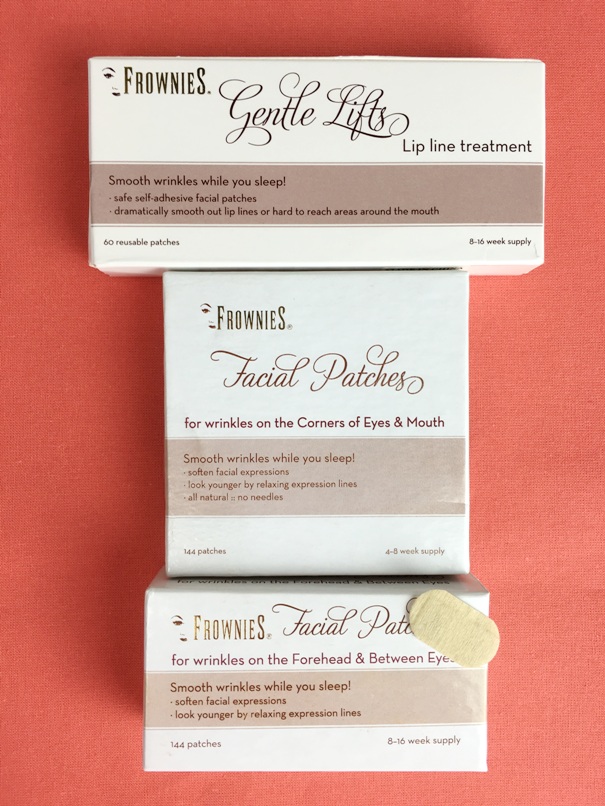 Frownies are paper patches with a water-activated adhesive (you can get the Rose Water Hydrator, too, to adhere the patches and it's full of organic ingredients) The unbleached kraft paper is applied to your skin, after you stretch out the wrinkles, to relax the wrinkles.
As Frownies states, these facial patches are kind of like a retainer for your skin. You use them repeatedly and it works to prevent the repetitive motions that cause wrinkles.
You leave them on at least three hours, or overnight which is better. Ever use a Biore strip? It's kind of like the same principle.
You need to use the Frownies repeatedly for the best results. Happily they can be reused. Which means a box lasts about 4-16 weeks, depending on the type that you use. – Get them on Amazon or Vitacost (use Ebates first).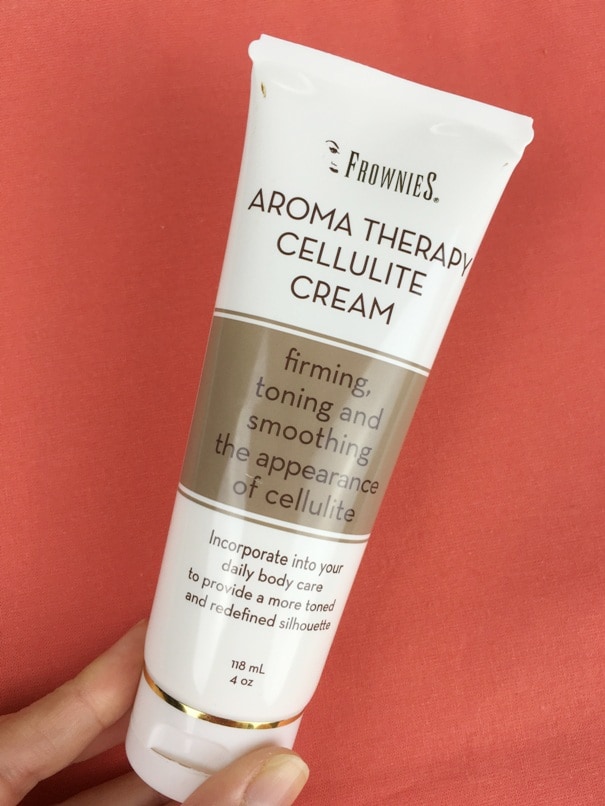 I also was sent Frownies' Aroma Therapy Cellulite Cream. With natural caffeine (yes, it's proven to work against cellulite), plankton and 100% pure essential oils, this cream certainly does have all of the ingredients that are thought to help diminish the appearance of cellulite (though it won't disappear!). You've got to apply it twice a day, though, for at least a month to see results.
I've noticed a LOT more cellulite popping up in the past year, so I have a lot of areas to treat. I've been using it, and I like it as a cream.
At $40 a bottle, though, I don't know if I could afford enough tubes to cover every patch of my body effectively for long enough to wait to see results.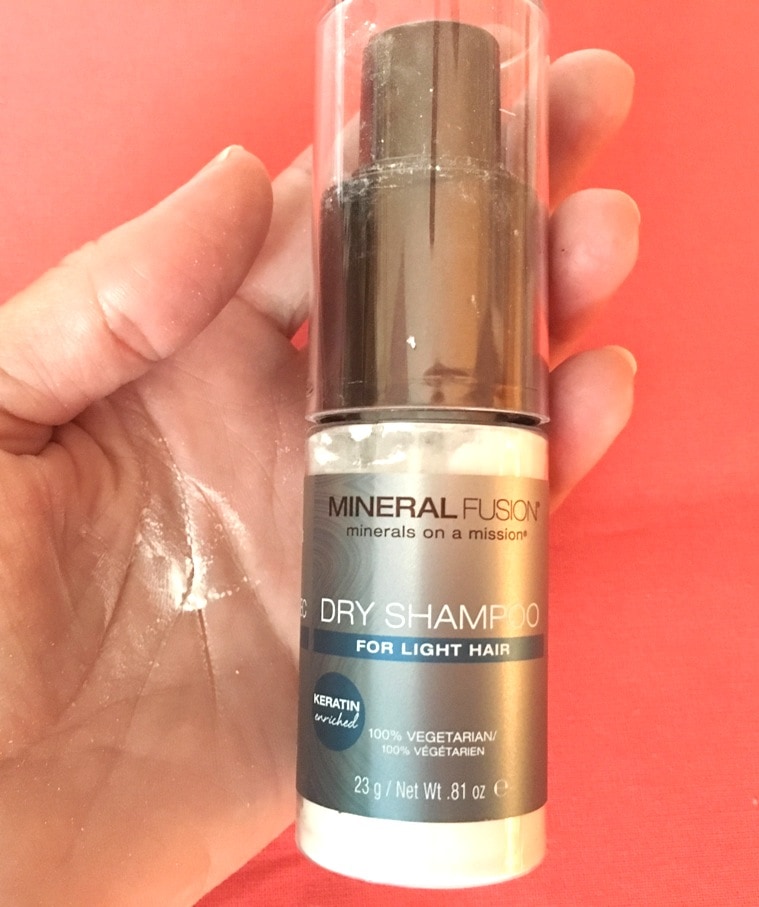 Mineral Fusion Dry Shampoo
This brand new product from a line that I already love and rave about lets you extend the time between shampooing, which only dries out your hair and scalp.
I've been going 2-3 days between shampooing for years (long before it was fashionable, and mainly because of being too tired to wash my hair!), but now I can actually forgo the greasy look and have fresh looking hair even without shampooing.
Kaolin clay is the secret ingredient to absorbing oils on your scalp. The tinted Mineral Fusion Dry Shampoo is available for light hair (shown above in my hand) or medium to dark hair.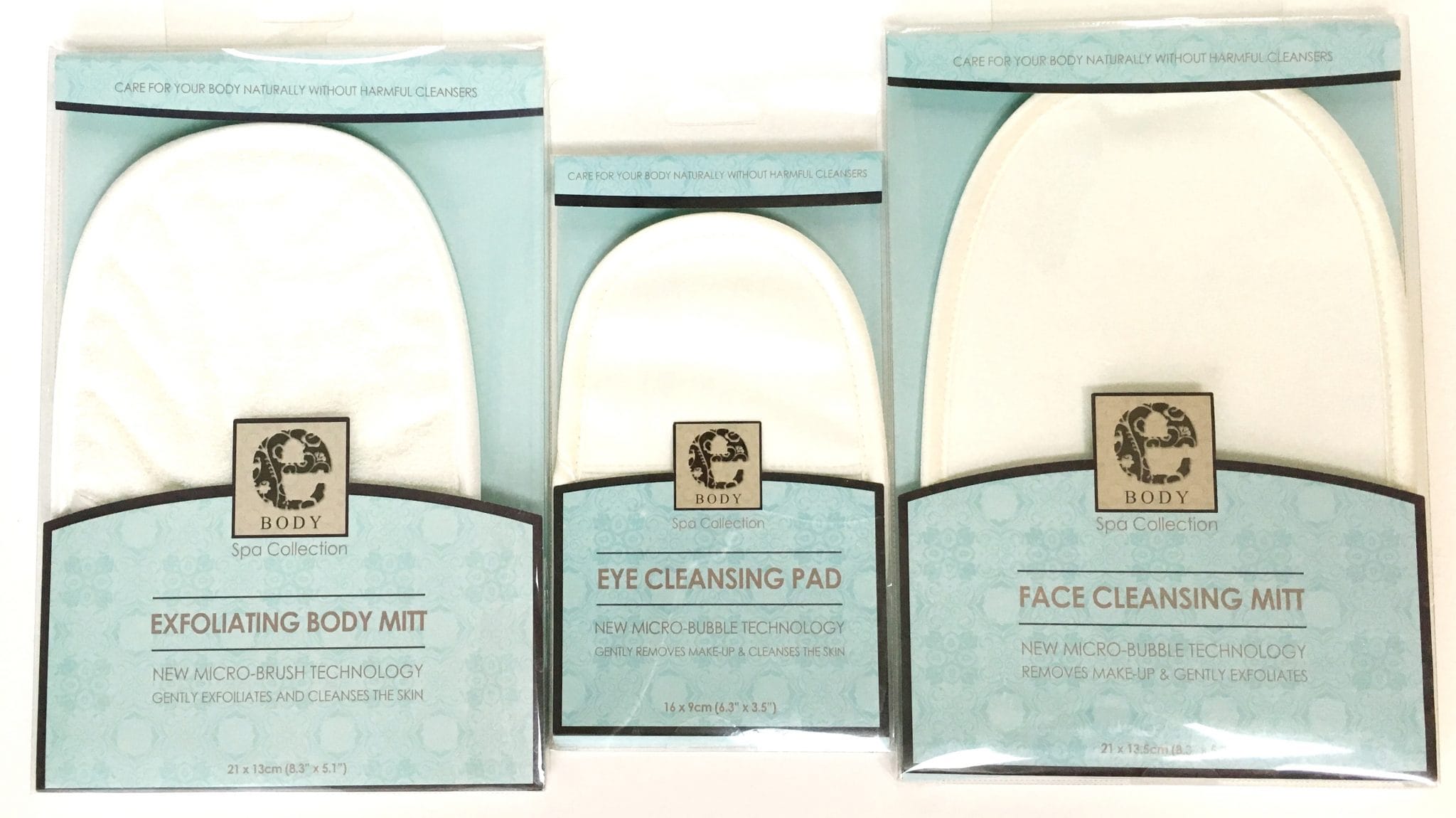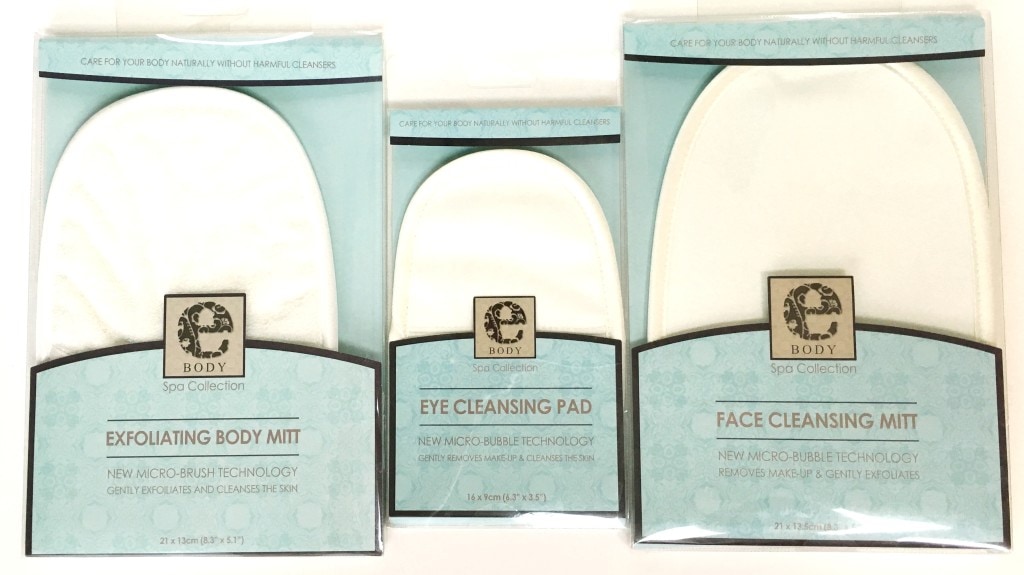 E-Cloth Body Care
I've been a big fan of e-cloth products for a while, and I can say for sure that they work. Now I've got their body care set, which lets you remove makeup, eye makeup and clean your skin using just water and soap. You choose whichever product you want to use, and combine it with the super fine cleansing fibers of e-cloth's Eye Cleansing Pad, Face Cleansing Mitt or Exfoliating Body Mitt.
This is perfect for removing eye makeup, which can often be tough to find a product that doesn't get film or oil in your eyes, but removes the mascara, eye liner and eye shadow effectively.
It's also great for exfoliating and deep cleaning without the need to use scrubs or additional cosmetic products.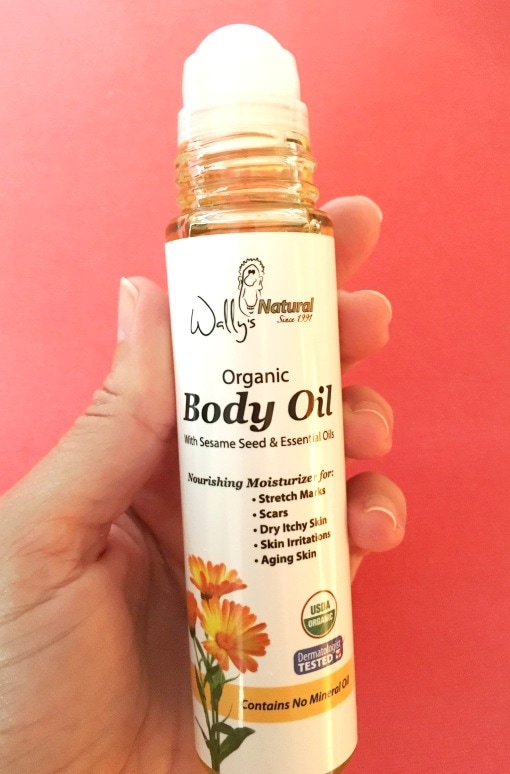 Wally's Natural
I've never heard of this beauty care line before, which is surprising because it's USDA Certified Organic! I was sent some of their Body Oil to try, and generally I do not like body oil because it always leaves a greasy feel behind, even when the company promises it doesn't.
However, I was really surprised by Wally's Natural Body Oil. First of all, it goes on with a roller applicator, which is pretty cool! Then it instantly absorbs into the skin. There was a bit of a residue for less than a minute, but it really did absorb well and left my skin smelling great!