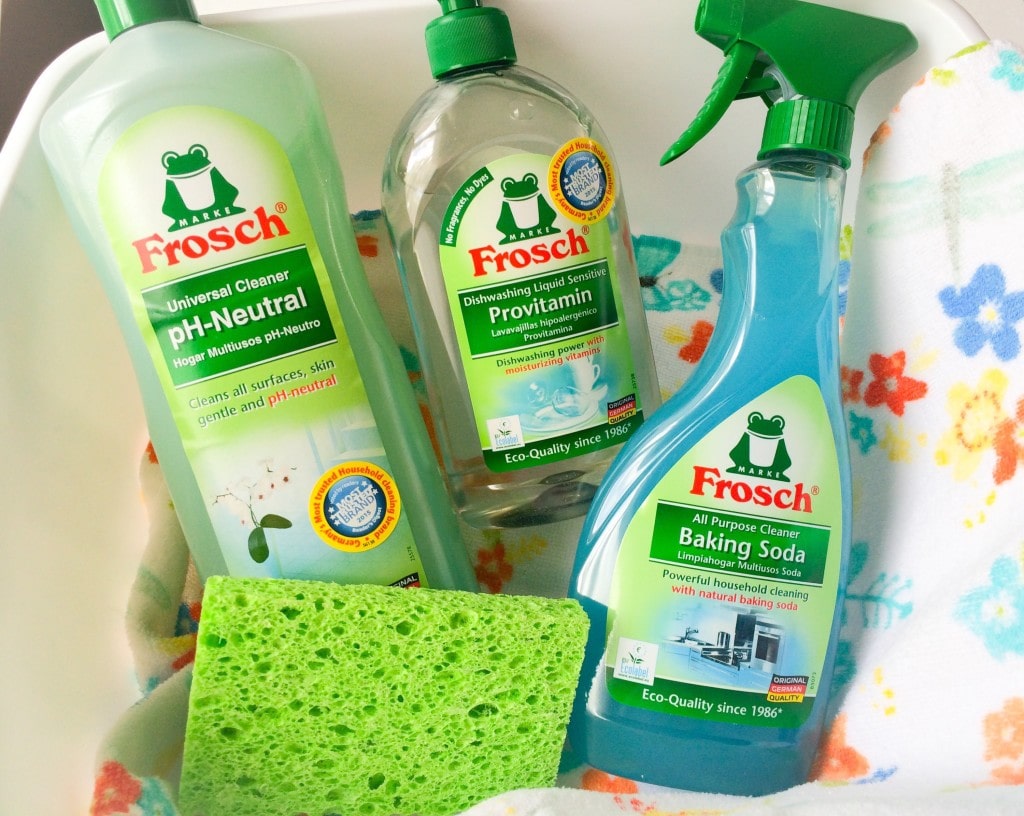 "Made in Germany! You Know the Germans Always Make Good Stuff!"
That was a tagline on a commercial several years ago. It was humorous and always made me laugh, because there's a lot of truth to the humor. So when I was asked to try Frosch green cleaners, which have been named Germany's Most Trusted Brand by Reader's Digest for the past 15 years, I quickly said Yes!
I've been to Germany several times, and I'm always amazed at the no-nonsense ease and accessibility of green living and sustainability in the country that is not forced or a fringe movement, but just a part of their normal lives. So if a company has risen that high in the green cleaning category in Germany, well then, I definitely want to try it out!
Frosch was started in 1986, and though it has been exported to countries around the world since then, it is just NOW coming to American in 2015.
Using natural ingredients of vegetable origin, there's a range of cleaning products using plant-based surfactants with minimal use from tropical sources. The cleaning products come in a range of scents (including lavender, grapefruit, lemon and pomegranate), and unscented.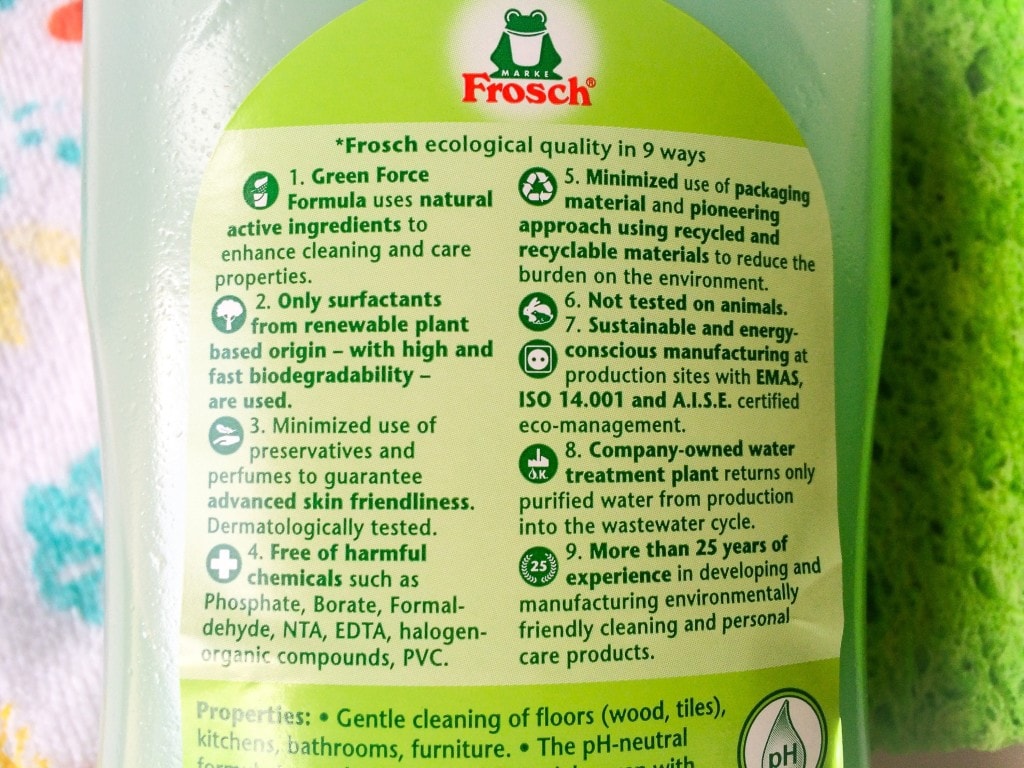 If you're wanting to give Frosch products a try, I love the fact that you can order $25 of products online on their website and get FREE shipping and there's FREE returns.
Frosch sent me a few products to try to put their green cleaners to the test. Among the products was the pH Neutral Cleaner, the first product Frosch created and one of its most popular. This is a universal cleaner, in that you just add some of the liquid to water and clean everything from wood to tile to bathrooms. It's safe on skin, too. A great use for this pH Neutral Cleaner is to use it for hand washing delicate laundry items. No more Woolite when you've got Frosch!
I tried a bottle of Unscented Sensitive Provitamin Dishwashing Liquid and was really pleased with the lathering and the richness of the liquid. Formulated with Vitamin B5, this is a gentle dishwashing detergent. I don't like fragranced cleaning supplies, so that's why I chose this variety. If you like more fragrance when cleaning, try out the Baking Soda, Aloe Vera or Pomegranate liquids.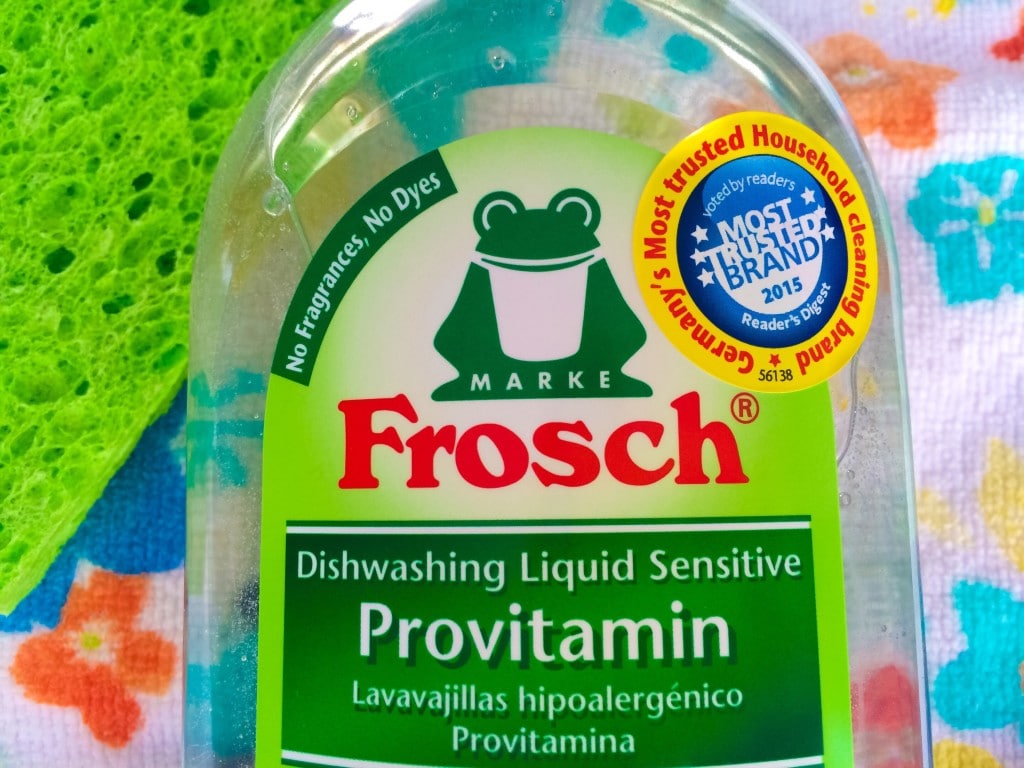 The Baking Soda All Purpose Cleaner easily cleaned my countertops. It has a slight fragrance, which I was surprised at, but nothing that lingers. Only worrisome for those that must completely avoid all scents. The baking soda helps cuts through grease, so this would make a great addition in the kitchen for cleaning up after cooking.