Flowers aren't the only way to add color to your garden! There are plenty of beautiful foliage plants with interesting colors and patterns that can brighten up any garden, whether in sun or shade. But the best part is that these carefree plants require very little maintenance, which means you can garden green without worry of needing toxic chemicals.
In my garden, you've got to be tough to survive. We're talking little water, no fertilizing, and Florida's oppressive heat and humidity. All of these plants have not only survived, but they've thrived and all but the coleus come back year after year. Saves money, too, without having to replace any plants!
These plants don't have the pests like many other plants do, which means you'll rarely, if ever, need to use an insect spray or insecticidal soap. They're not dependent on heavy fertilizers, either, so you can just add organic compost when you think of it and they'll still grace you with beauty.
Here are four super standouts that I use in my own garden in Florida:
Coleus
Among the superstars of giving color to the garden without any muss or fuss. These annuals grow super fast and come in a wide array of colors and patterns. Grow in predominantly shady locations, but a little sun is okay, too.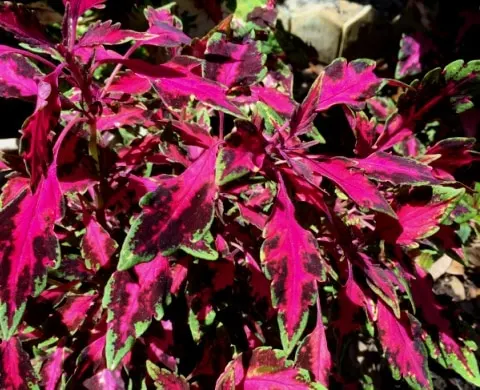 Croton
These come in an assortment of colors and textures, too. Again, not direct sun (at least not in Florida), but a somewhat shady/sunny location. In my neck of the woods, they're a perennial and have never died back even with frost and freezing temps occasionally.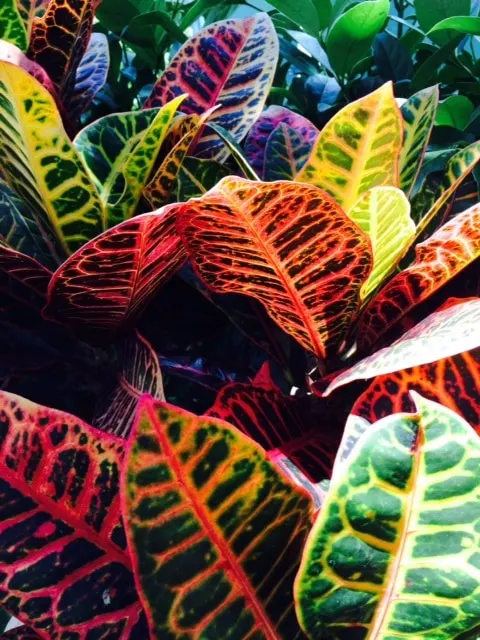 Hawaii Ti Plants
The bright, electric pink leaves of this perennial tropical plant can really brighten a garden.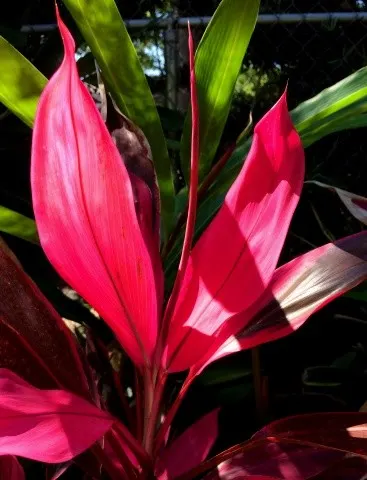 Try to put them in more sun rather than more shade and they'll be happy. They grow tall year after year, so make them a focal point in a pot that you can bring in during the winter in colder climates, or in the back of a garden bed.
Caladiums
Designed for shady locations only, these tropical looking plants come in an assortment of colors and patterns, like coleus and croton. Mine make an appearance in mid-Spring and pretty much disappear by late summer, but the bulbs come back year after year.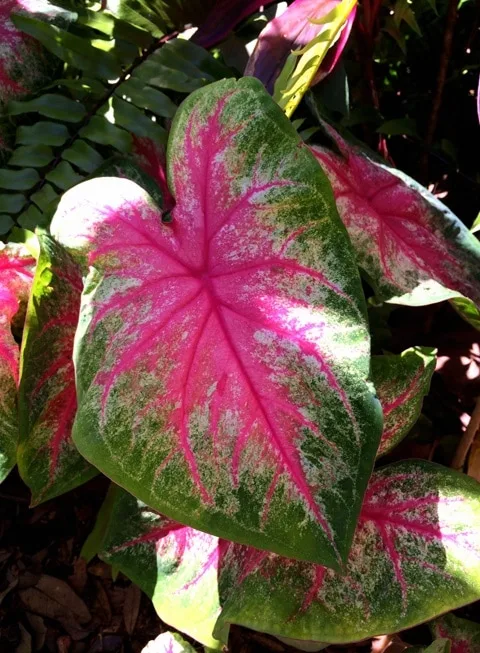 Get Green: Hardy plants that don't need a lot of fussing means that you use less product on them, which is great to limit your use of chemical-based gardening sprays. Even using less organic treatments can be good, if it means you don't have to buy more bottles or bags of gardening amendments. Perennials mean you have to replace plants less, too, which lightens the environmental load of plastic pots from garden centers and the transportation of getting those new plants to nurseries.
Be Well: Using less fertilizers, insecticides and plant treatments means that you, your children and your pets aren't exposed to the potentially toxic stuff. It also means less of the treatments are ending up in the water supply after storm runoff, where you HOPE that they're adequately removed from your daily water.