Wondering what you can do with old tires? Forget just recycling tires. Upcycling tires is the smart  – and surprisingly fashion friendly – alternative. Especially when you create colorful flip flops.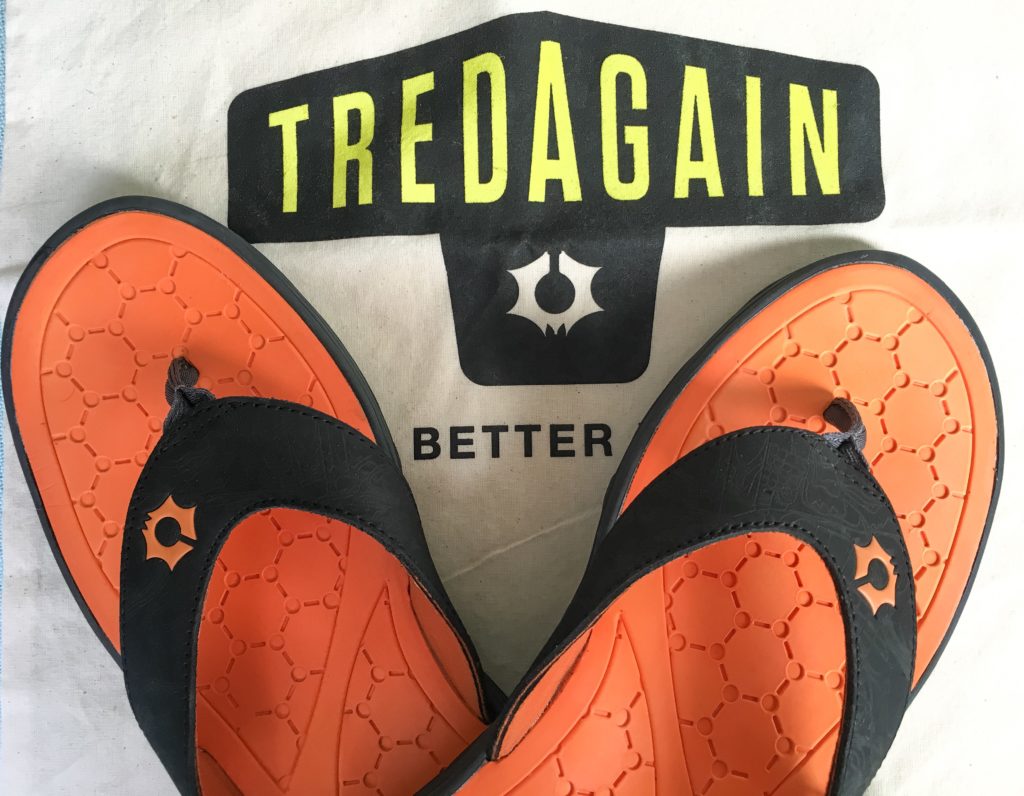 TREDAGAIN, an Austin, Texas-based company, upcycles tires destined to sit forever in a landfill into APX. What's APX? It's the world's first 100% virgin rubber substitute, according to TREDAGAIN.
Every TREDAGAIN shoe contains 50% APX, compared to about 3% recycled rubber in other products. For every five pairs produced, one tire is kept out of a North American landfill.
These eco-friendly, sustainable flip flop shoes are made for both men and women in a variety of colors.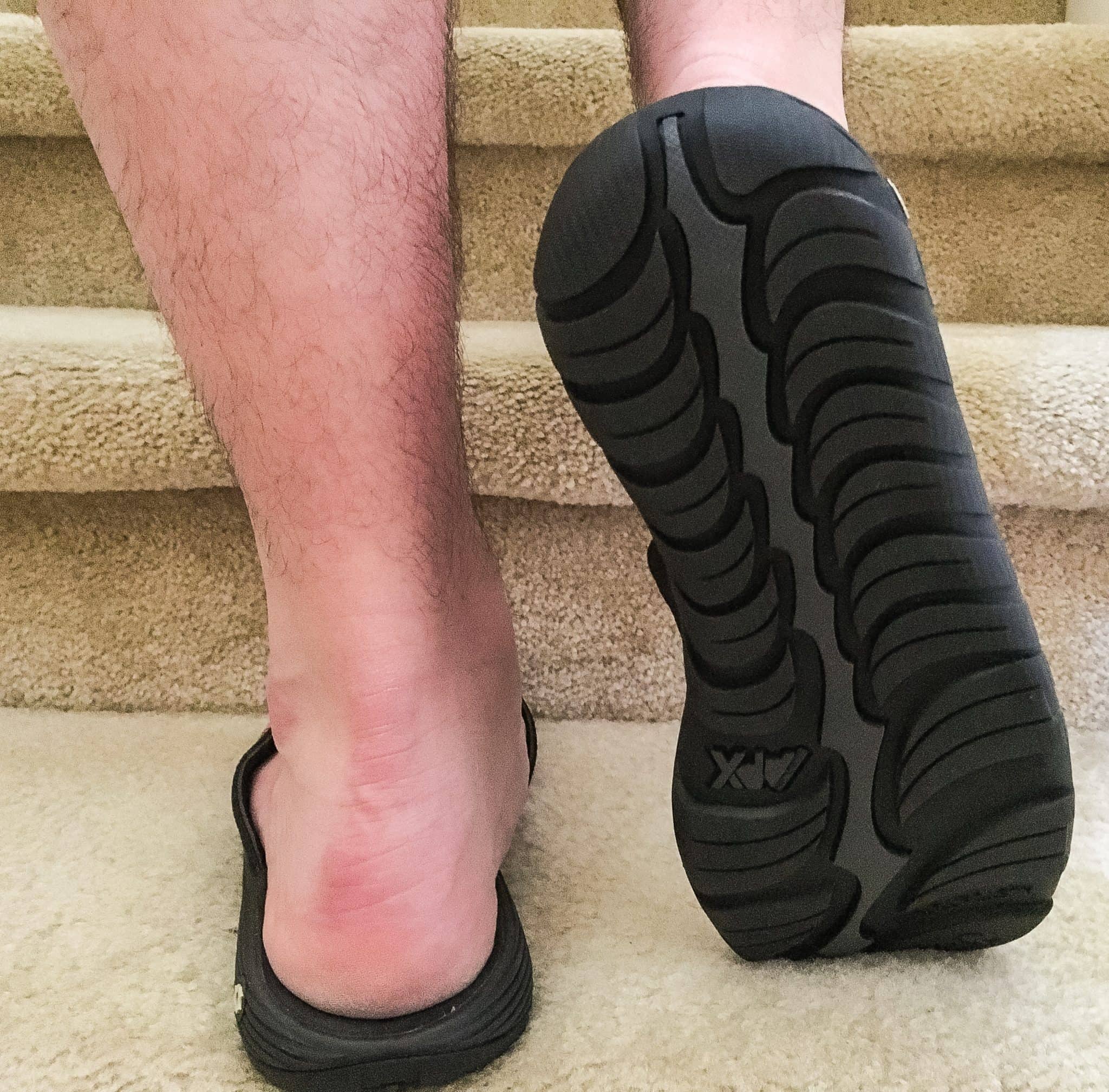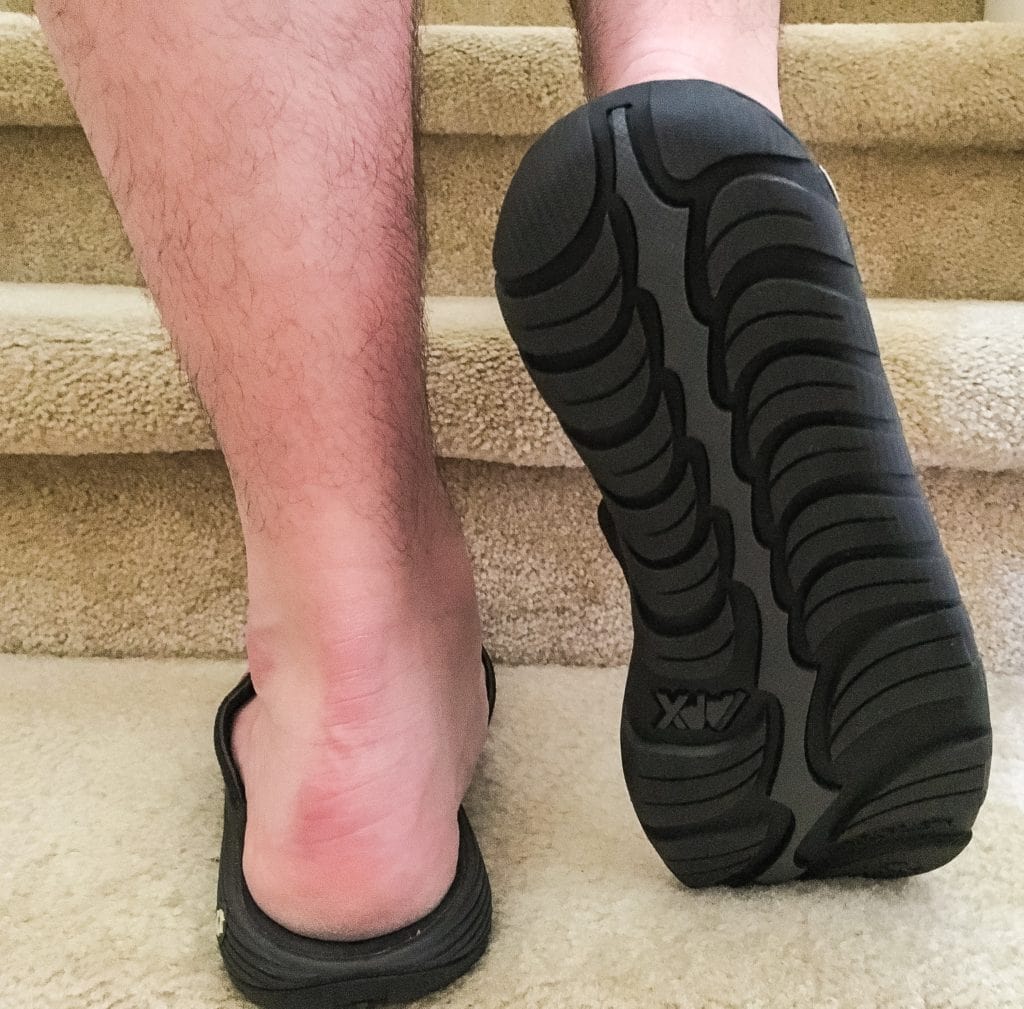 We were given a couple pairs of shoes to try out for my husband. Instantly, we were both impressed with the quality of TREDAGAIN flip flops.
Lightweight but sturdy, the TREDAGAIN upcycled tire shoes are fashionable, modern and definitely sustainable. These flip flops do run small, though, which the company highlights when you're placing your order. We didn't realize they would run quite so narrow, too, so definitely order a size or two up from what you'd normally wear.