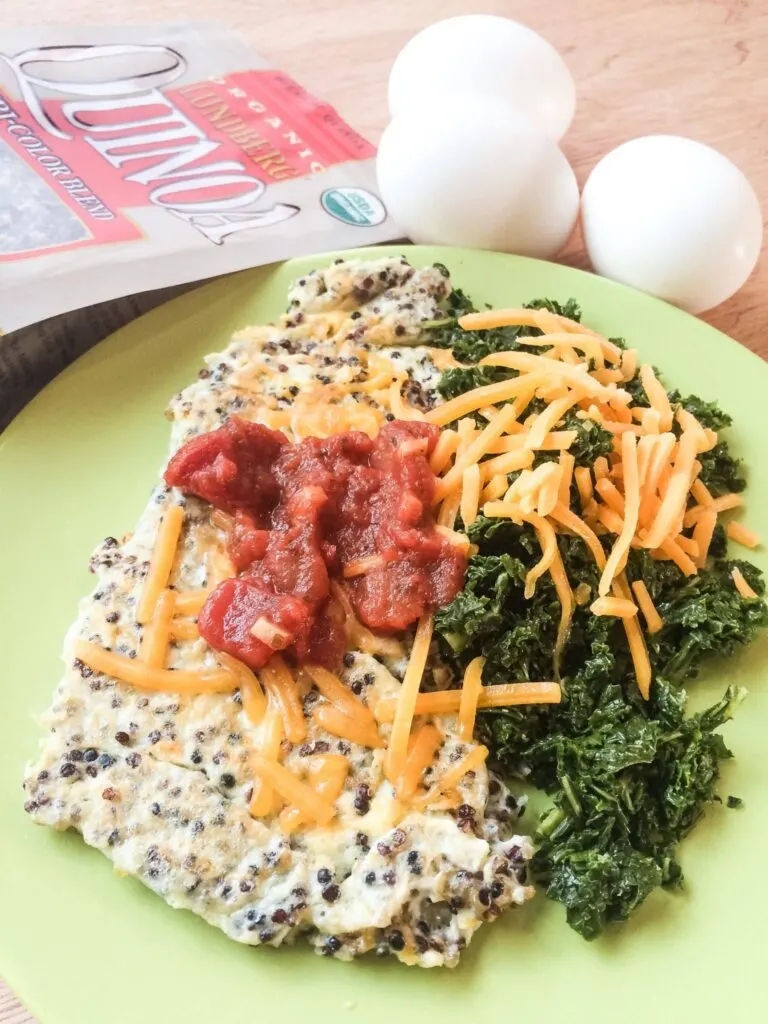 Think of an omelette. You probably add ingredients such as cheese, vegetables or meats in an omelette for either breakfast, lunch or dinner. But have you ever thought of adding quinoa?
Quinoa is a wonderful ingredient to add to an omelette. It's full of protein, fiber and lots of minerals and nutrients, plus it adds a bit of texture and crunch to a boring omelette.
It's a brilliant addition to an omelette. Not only are you visually spicing things up with tri-color quinoa, but you're packing even more nutrition into an omelette. Win-Win situation!
However, I can't take credit for thinking of adding quinoa to an omelette. I was inspired by the recipes on Lundberg Family Farms' recipe page, and when I saw the Quinoa Omelet recipe, I knew I had to give it a try.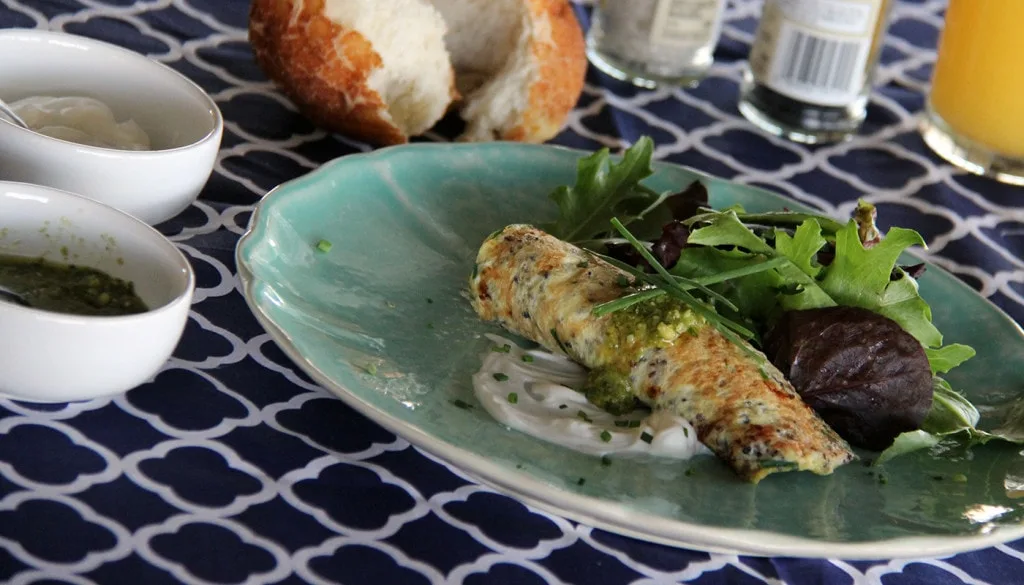 Using some of Lundberg Family Farms' Organic Tri-Color Quinoa that they sent me – which is grown in America and Non-GMO, BTW – I loosely followed their recipe. I cooked up an omelet with tri-color quinoa and some cheddar cheese, then plated it with sautéed organic kale and topped with some organic salsa.
Got to say I was happily surprised at how yummy the omelette tasted. With the added crunch from the quinoa, it definitely wasn't a boring omelette.
This is a great way to use leftover quinoa from dinner, by the way!
I cook up big batches of quinoa to have in my refrigerator for whenever I need a quick side dish, want to make a lunch salad with some tuna or chicken and mayo, or – now – add to an omelette.