Can you give the gift of time? Isn't it what everybody would love? A little more time in your life. Time to do what makes YOU happy?
My husband and I are desperately feeling the desire to have more time in our lives. To simplify. To enjoy what matters most. So this Christmas, I am giving him the gift of time.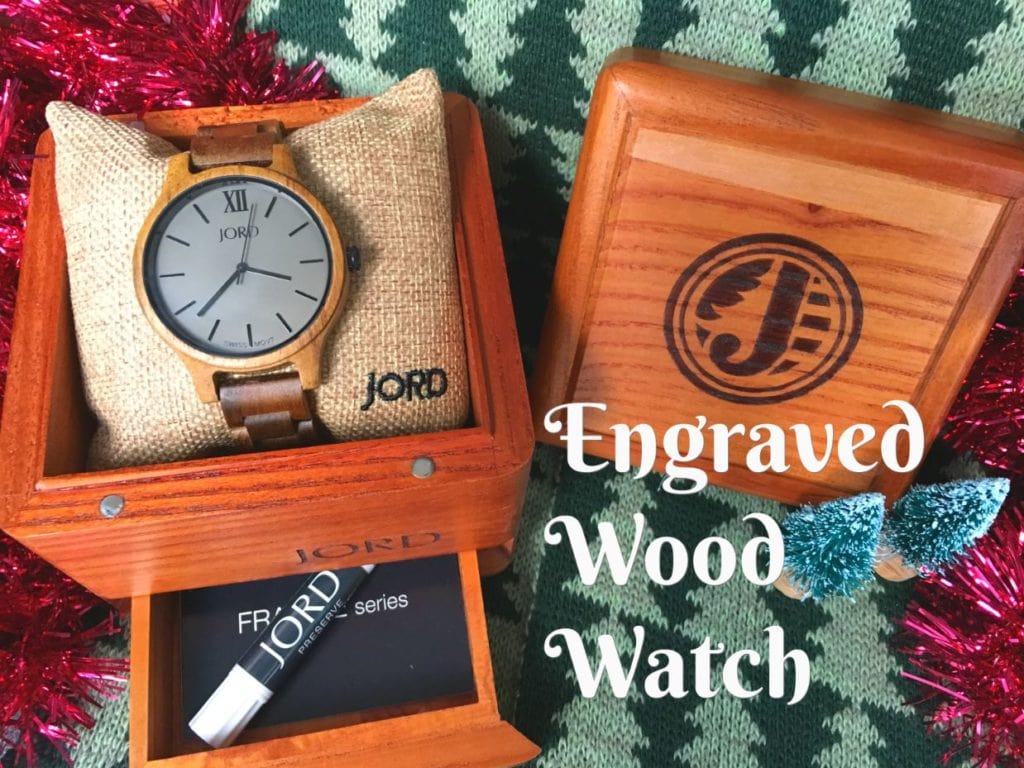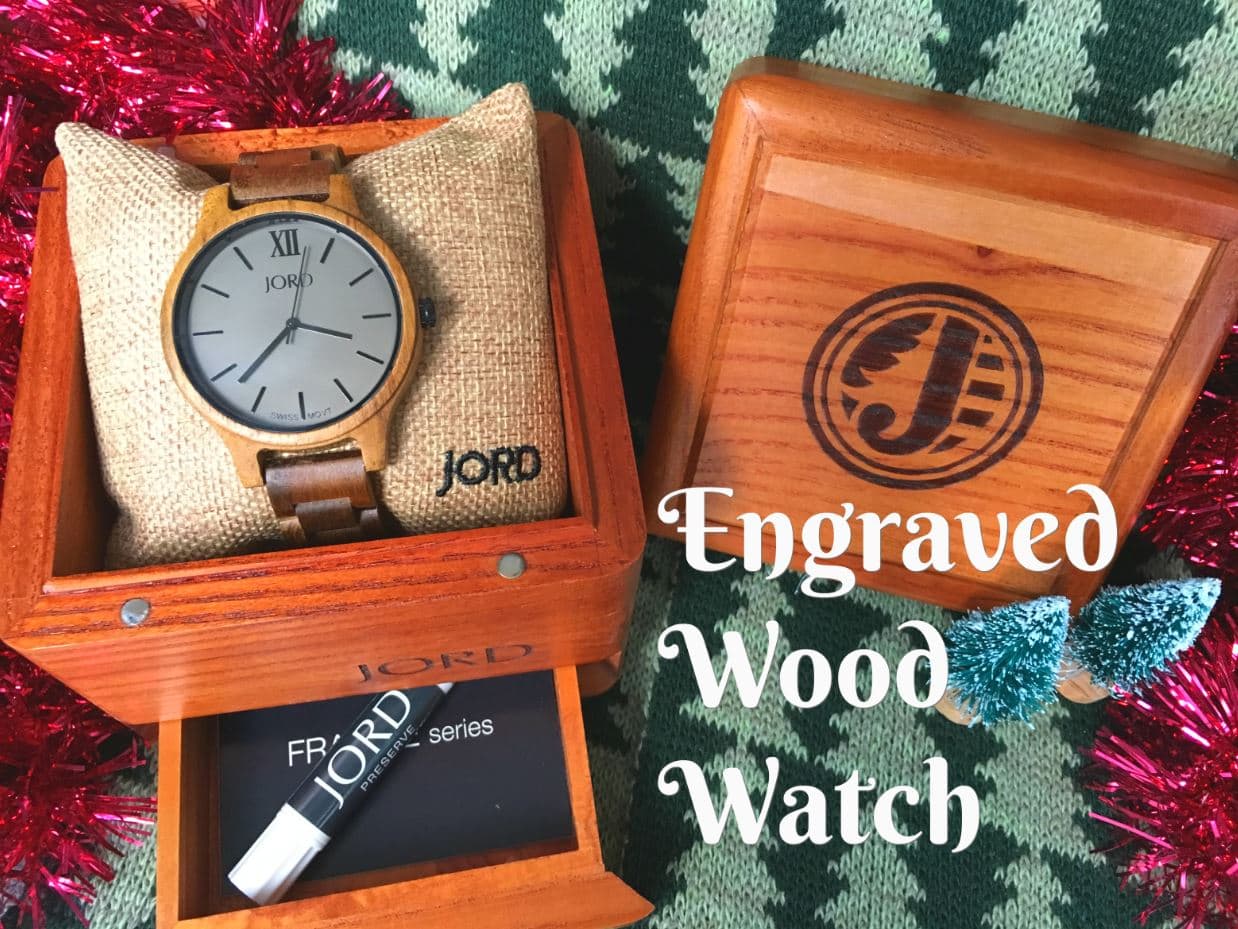 An engraved wood watch from JORD is the perfect gift for the man in my life right now. Not only can I give him a classic wood watch that he loves, but I can engrave it with a special saying that means something special for us.
After a visit to national parks this year, including Grand Tetons National Park and Yellowstone National Park, we're both feeling the desire to travel more, get back in nature and just enjoy being together. We're tired of the rat race. We're tired of not having enough time to do what WE want to do with our lives. We want more time. And we want it now.
Who knows what the future holds. I can tell you we've got big changes on the way. We're not sure what they are, but we can feel that there is a wind of change in the air. Great things and amazing opportunities are heading our way!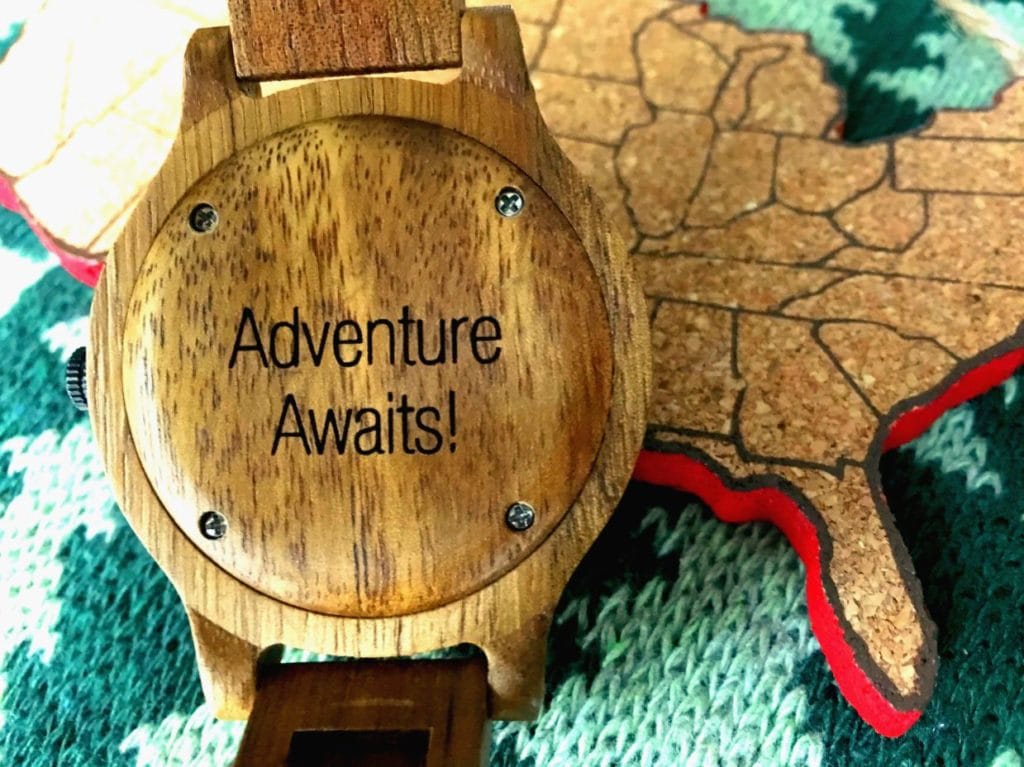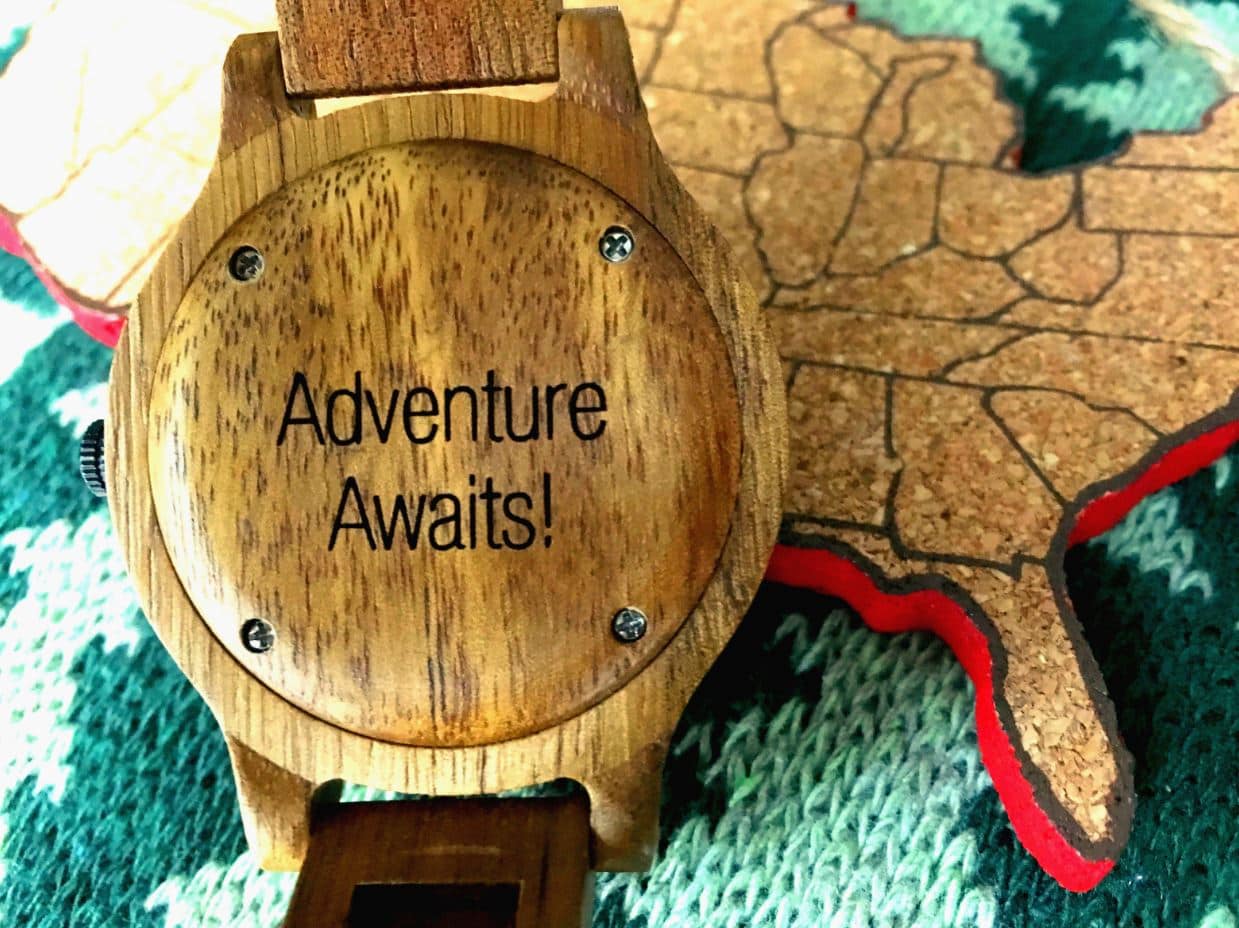 When I learned that not only could I give my husband a wood watch – symbolic of time – but I could also engrave the wood watch, I was excited! My husband has loved his original JORD wood watch for a while. Yet wood engraving was not possible when we got his first wood watch.
So this year, I am giving him another stylish wood watch gift. And I've engraved it with a saying that means something to us: "Adventure Awaits."
It was so easy. JORD can engrave either the back plate of specific styles of watches, or the impressive wooden presentation box that the watch comes in.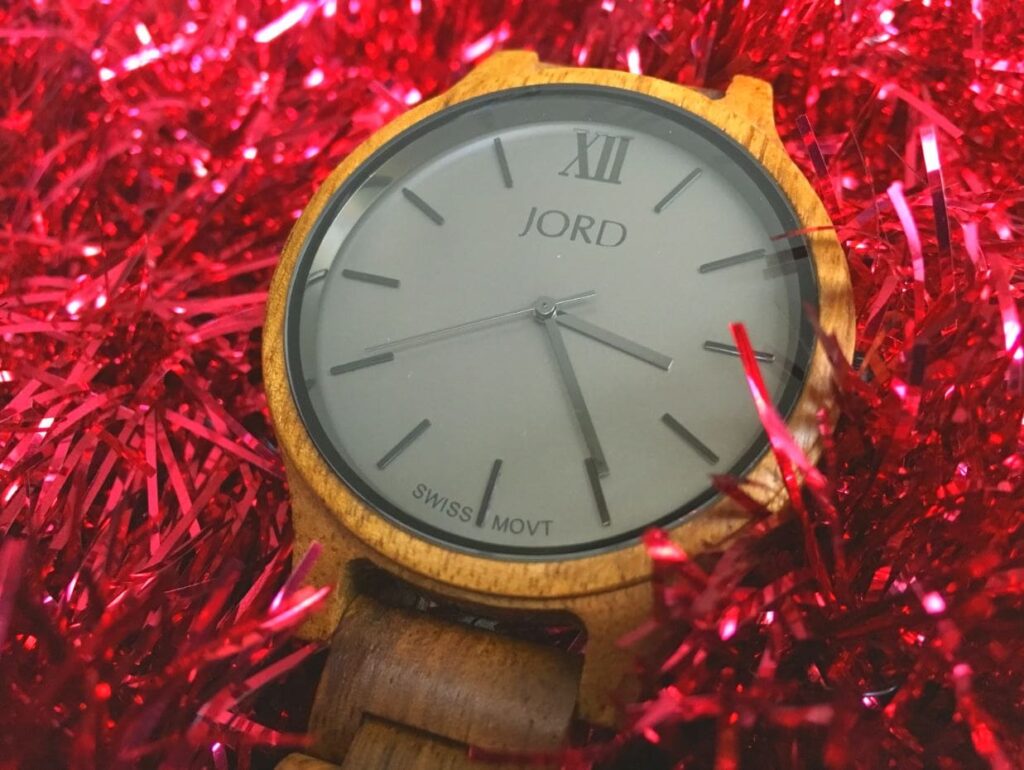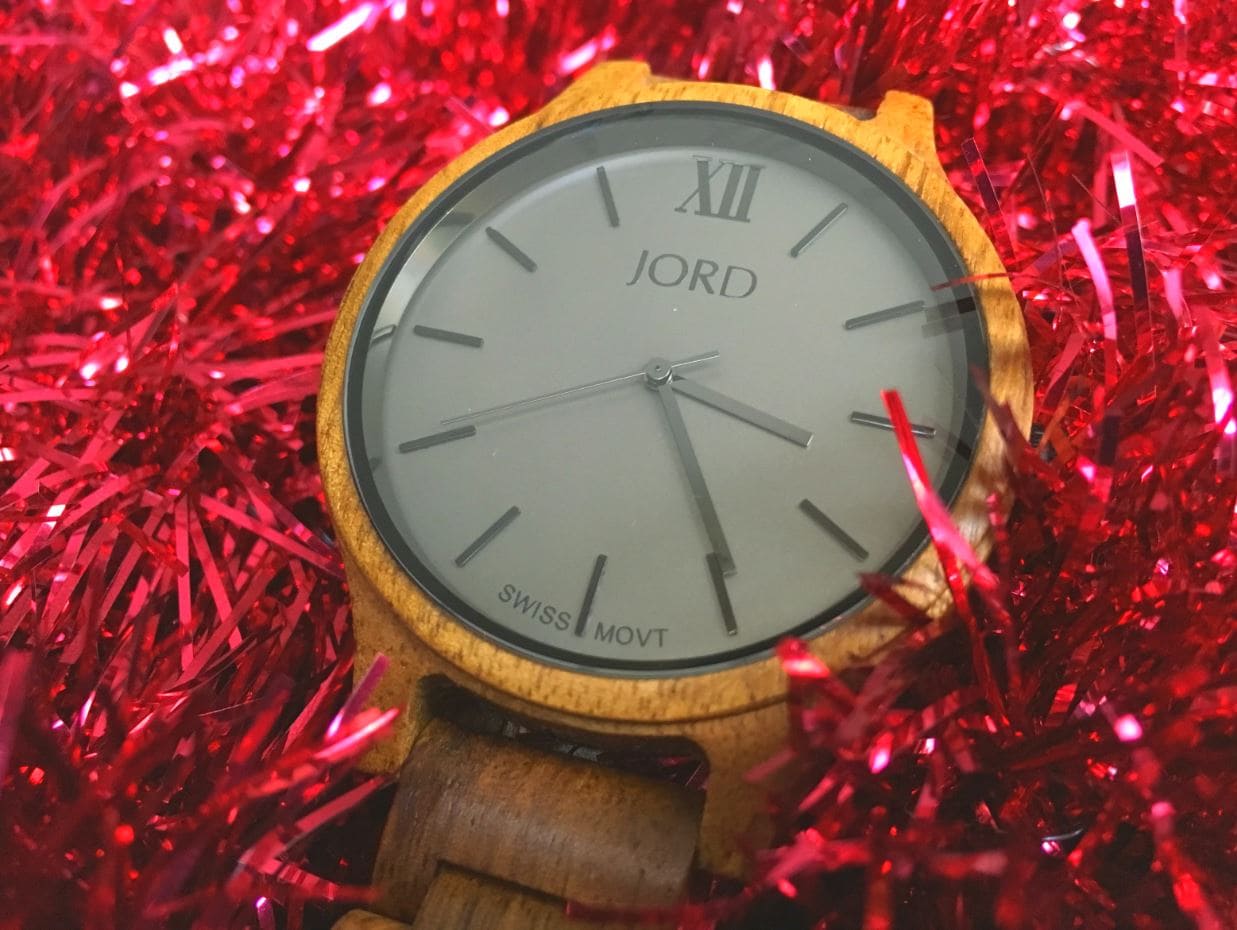 I chose the Frankie Koa and Ash wood watch. It's classic, simple and will stand the test of time when it comes to style. That's important to us. And just like our previous JORD wooden watch, the quality and presentation of the new wood watch did not disappoint. I am always impressed by JORD wood watches. They know that watches with wood engraving are going to be a gift. The packaging and care of detail with the engraved watch is impressive. You won't be disappointed gifting this engraved wooden watch to your loved ones.
Frankie is just one of the styles that come with watch engraving. Others include Fieldcrest, Reece, Frankie35, and Conway. For $35, you can truly personalize the wood watch for a memorable engraved gift.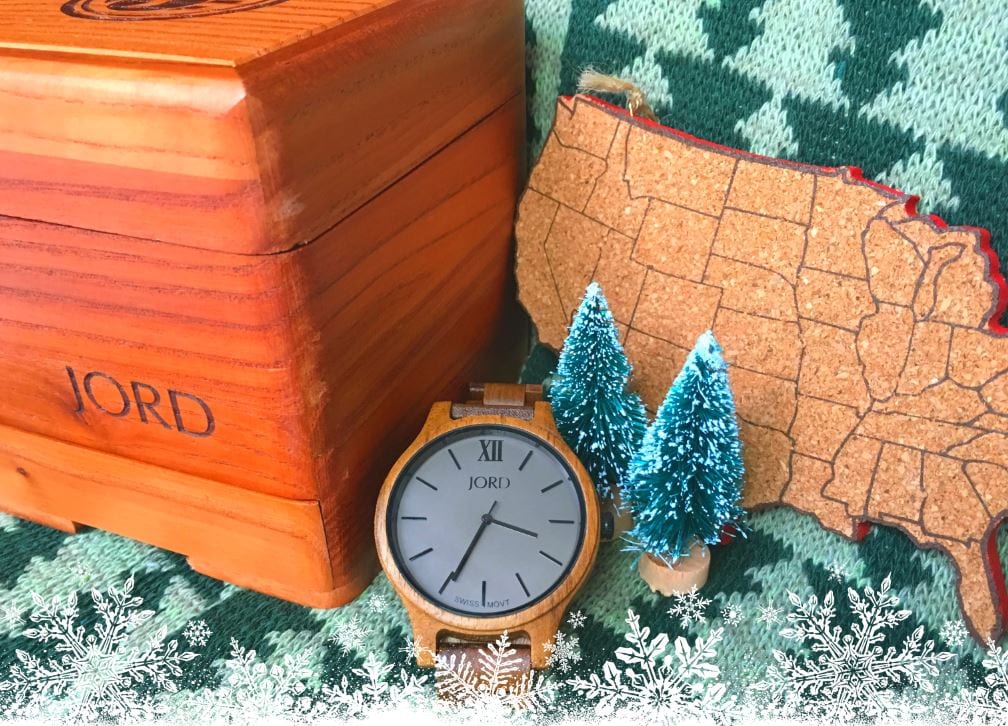 If you want the wooden box engraved, it's $45 and is quite the impressive box. I love the pull out drawer on our box, and the vented interior. It is ideal for storing the watch, or possibly using it for another stylish use.
There are limits to the amount of characters that you use, depending on style, so be sure to visit the website. This personalization and customization does take a little more time, as you would expect, so no rush orders on engraved watches!
Want an instant $25 savings? Enter your email on the JORD wood watch site and get a coupon emailed to you!