Car cleaners are full of chemicals. Car washes are expensive. So what's a health-conscious, eco-minded driver to do? Get an E-Cloth Car Cleaning Kit from E-Cloth for healthier car washes without any chemicals or cleaners needed.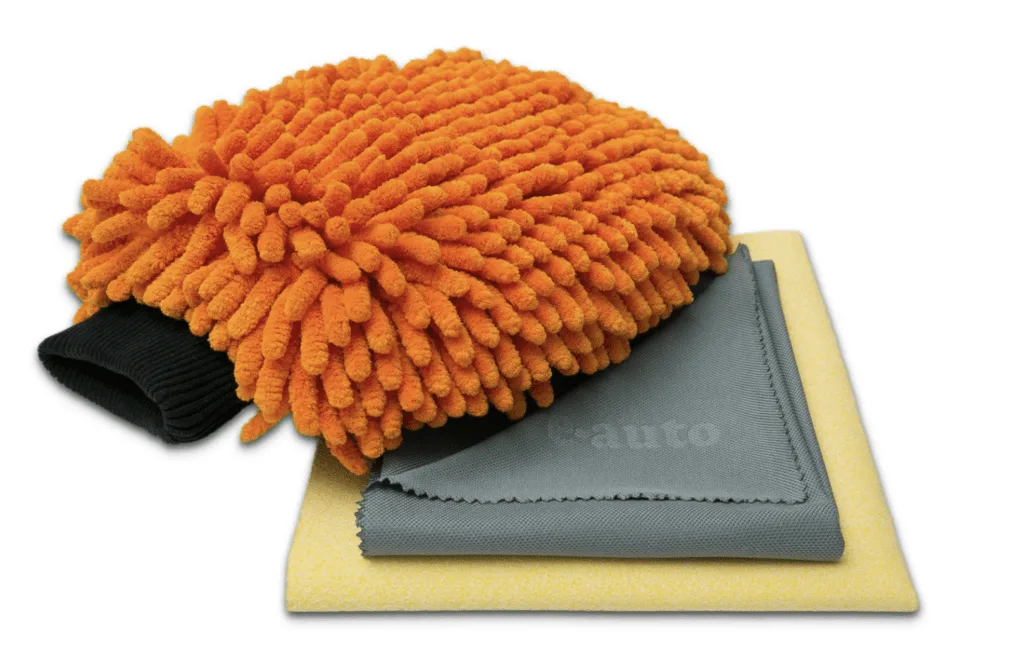 I rave about E-Cloth Dusting Gloves. And E-Cloth window cloths are among my favorite ways to clean windows without streaks! So this non-toxic car cleaner is among my favorite ways to clean without chemicals.
This post was updated in 2019. Five years later, we still have our E-Cloth products and STILL use them!
E-Cloth Cleaning Products
What can make E-Cloth any different from any other brand?
The chemical-free cleaning system that started in the UK in 1995 and finally came across the pond in 2008, requires just WATER to clean.
The fibers of the E-Cloths actually grab dirt, grime, oil, grease and bacteria off of a surface, using no cleaners and just water.
And scientific tests prove that these cloths remove over 99% of bacteria using just WATER.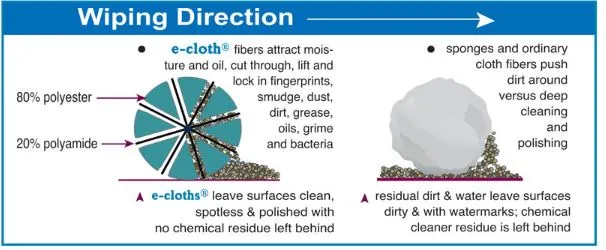 Their products have the highest density of fibers per square inch than any other cleaning cloth in the WORLD (according to their company's video). At 1.6 million fibers per square inch, that's a lot more than most microfiber cloths that have up to 200,000 per square inch.
E-Cloth is already Europe's Number One Chemical-Free Cleaning Company and won a Best of the Best award from Real Simple Magazine.
So, E-Cloths can clean just about any surface in your home as well as in your garage.
A car is a much different cleaning environment than the kitchen sink, though, so I was anxious to see how it worked.
E-Cloth Car Cleaning Kit
We washed my car after a week of moving, where dirt, grime and too many trips on highways back and forth had piled up on the exterior and were starting to show.
My husband was happy with the Dual Action Mitt which looks like a Muppet with its long, orange "hairs," as well as the Dry and Shine Cloth.
He already uses products similar to these, anyway. However, the E-Cloth products do not require using toxic chemicals with questionable ingredients and scary warning labels. All they need is water, which is safer for you, your pets (which often walk around the vehicle in the car wash run-off) and the public waterways, where nasty car-based soaps are washed in to.
Cleaning Car Windows Without Chemicals or Streaks
What we are both REALLY impressed with, though, is the E-Cloth Glass and Chrome Cloth. WOW!!!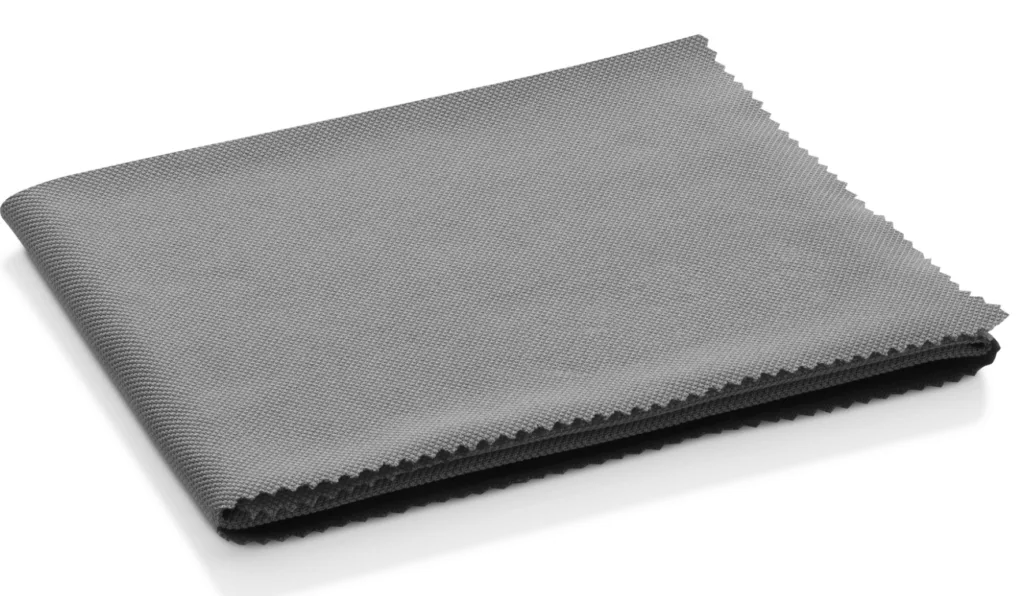 I've had funk on my car windows for months and it was really starting to build up and cause a haze that was unsafe when the sun hit it just right while driving. We've tried other glass cleaners. Then I tried Seventh Generation glass cleaner which promised no streaking, but lo and behold ended up streaking anyway.
I was ready to just buy Windex, but the artificial fragrances, or the ammonia, prevented me from going to the dark side and buying those chemical cleaners.
My husband used the Glass and Chrome Cloth on my windows and I could instantly see the results on my next drive. I was so impressed I raved about it to him. Then he looked and was so impressed he used it on his car.
Then we brought it inside our house to use it on a mirror that had a lot of build-up on it from the move. Considering we have a LOT of windows now, I'm pretty sure we're going to be buying more of these for inside the home, too.
The E-Cloth Car Cleaning Kit reduces our need to use toxic chemicals to clean the car. Although you can use whatever cleaner you'd like with the system. It's just not necessary.
With the products able to withstand 300 washes, these three items will last up to 6 years if we just wash them once a week.
How to Clean Your Car Without Chemicals
E-Cloth Car Cleaning Kit is just one of the many ways to clean your car without chemicals.
If you notice mold or mildew inside your car, here's how to clean car mold naturally.
Got a nasty smell in your car? Follow these simple steps for how to clean car carpet odor. We also love these cute car air purifiers with no fragrance or smells.
E-Cloth Car Cleaning Kit is one of the best ways to get rid of steaks on a windshield, but if you want a green cleaning recipe, here's a home remedy to clean car windows (and all glass windows) without streaking.