I love DIY subscription boxes, but there never seems to be any healthy, natural or eco-minded projects. When I found DIY Collectives box, I couldn't wait to try it out. Imagine, DIY that is good for you and the environment!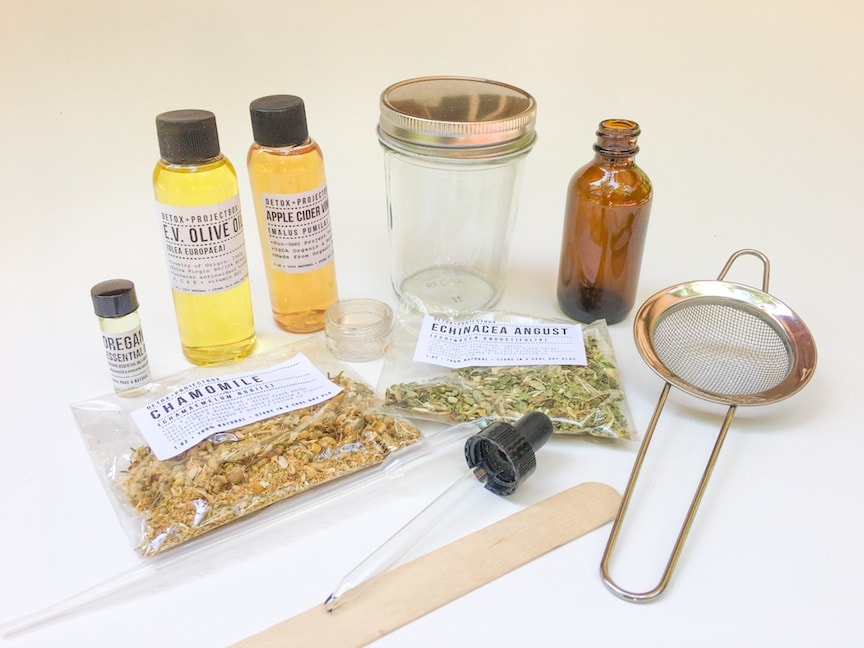 DIY Collectives Subscription Box
According to DIY Collectives:
The DO IT YOURSELF COLLECTIVES are dedicated to providing its Members with products that foster self-sufficiency & promote environmental stewardship & sustainability.  We also hope to make t he act of living a little bit safer/healthier/greener, a lot more accessible & a lot more FUN!
Past boxes have included themes such as soap making; lotion bars; and making a face mask and toner.
Plans start from $20 with free shipping (12 month subscription plan) to $25 plus shipping (one month purchase).
I like that these boxes are perfect for anyone wanting a super easy DIY project that is also healthy and natural.
DIY Collectives Box Review
DIY Collectives sent me a box to review. I received the April 2018 subscription box. The theme is DIY Home Remedies and Cure-Alls box.
All of the ingredients (except for vodka or rum) were included in the box.
Instructions were clear and easy to follow. I actually was surprised at how easy they were.
Natural DIY Projects in the DIY Collectives Box
There were supplies to do 2 or more projects in the DIY Collectives Box.
The DIY projects were:
Oregano Essential Oil
Making the Oregano Oil was super easy. It was just a matter of mixing ingredients and you were done!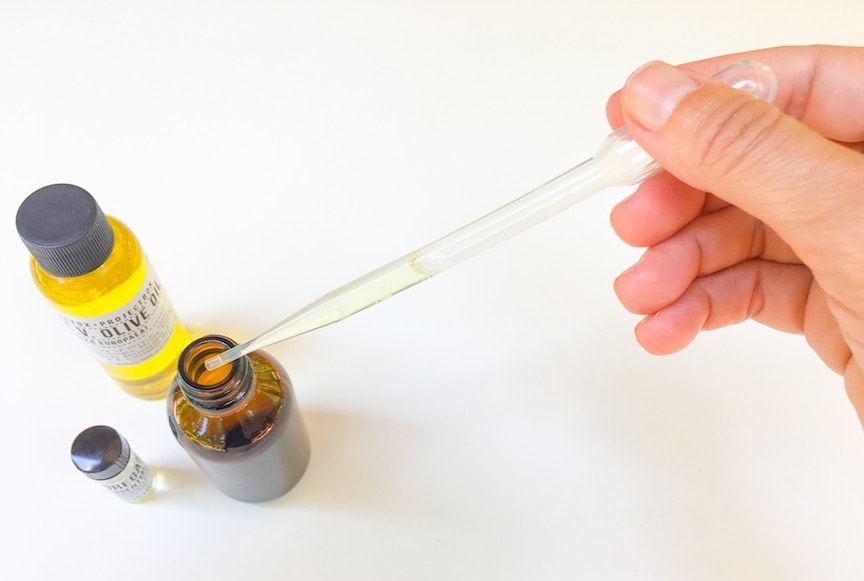 Echinacea Tincture
Making the tincture couldn't have been easier! It was beautiful to see the dried herbs in the clear glass jar.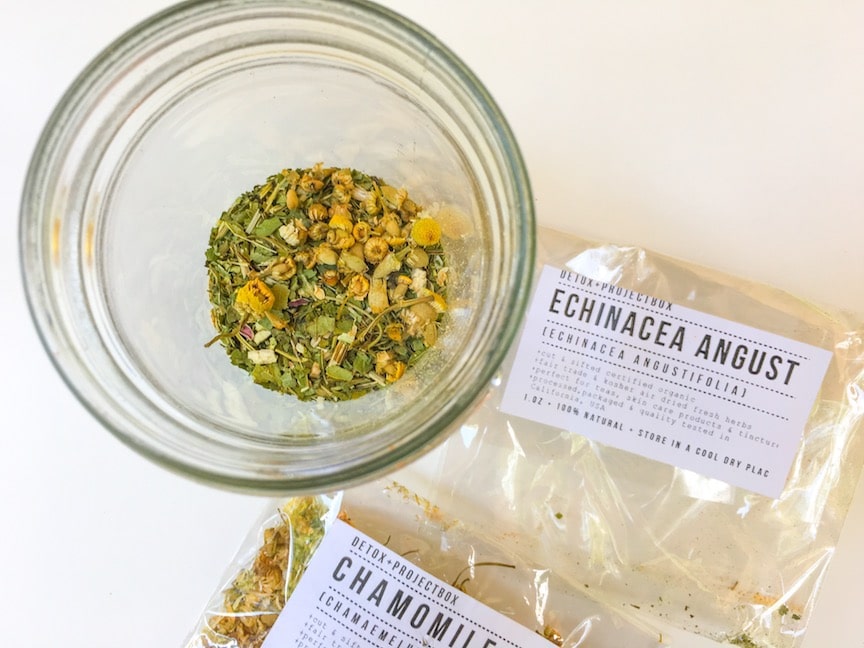 After adding liquids, the tincture did take a while before it was ready. Instructions say to let the tincture blend for 14-30 days and to shake it or turn it during that period.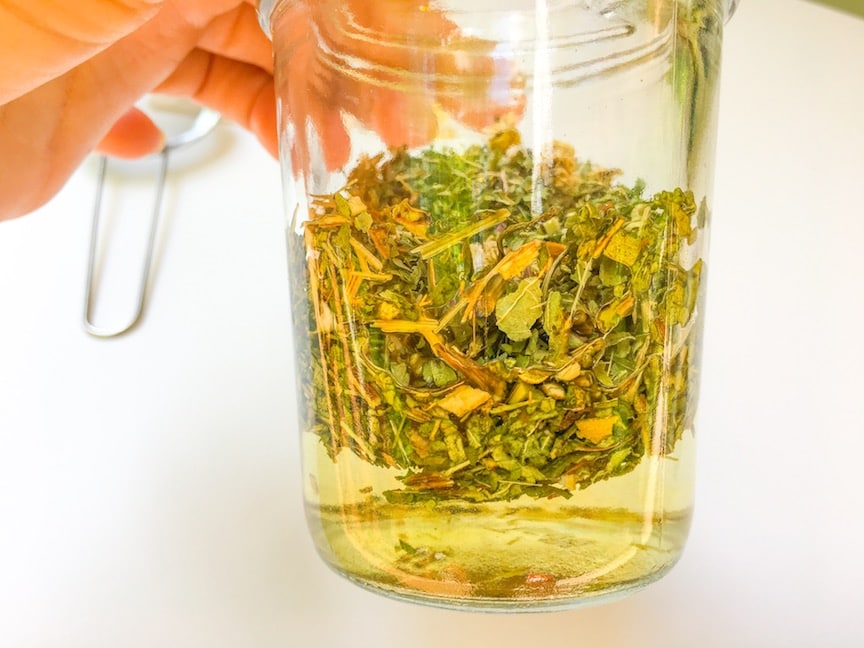 Related Posts:
What I Like About DIY Collectives
It's really hard to find subscription boxes that focus on natural beauty, natural crafts and eco-friendly DIY. It's rare, so this is a perfect gift for someone who loves natural ways of living, or for yourself if you want to focus on natural products.
The instructions were so easy and the projects were super simple.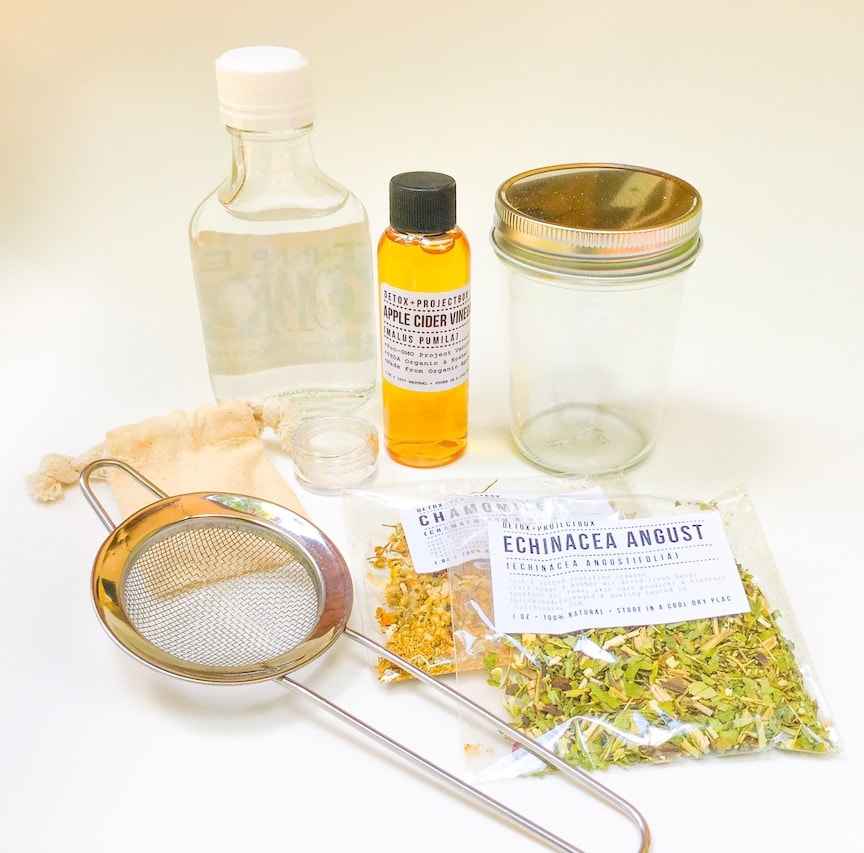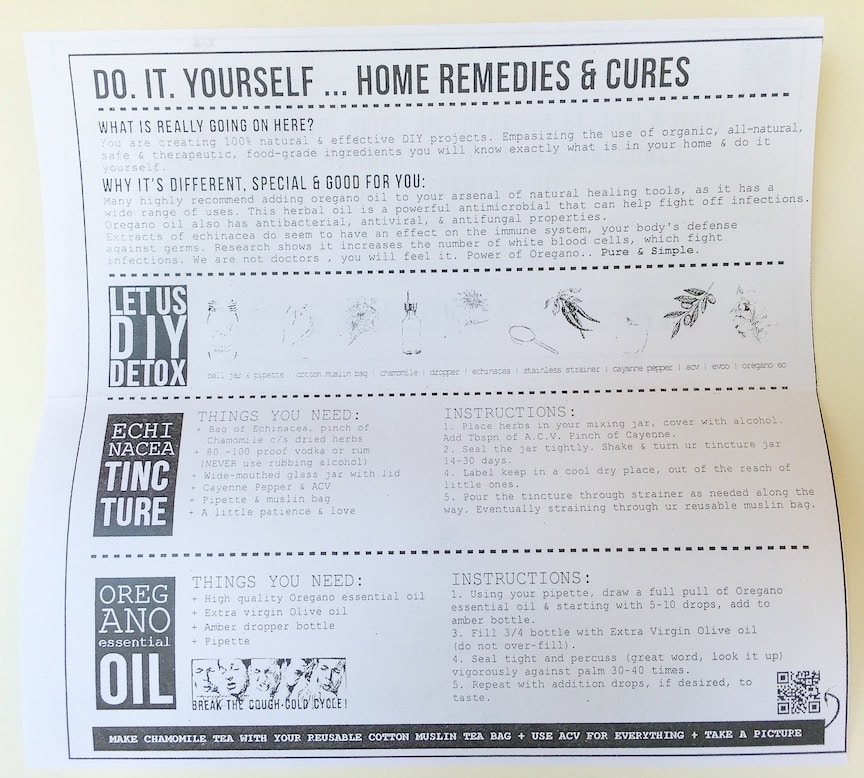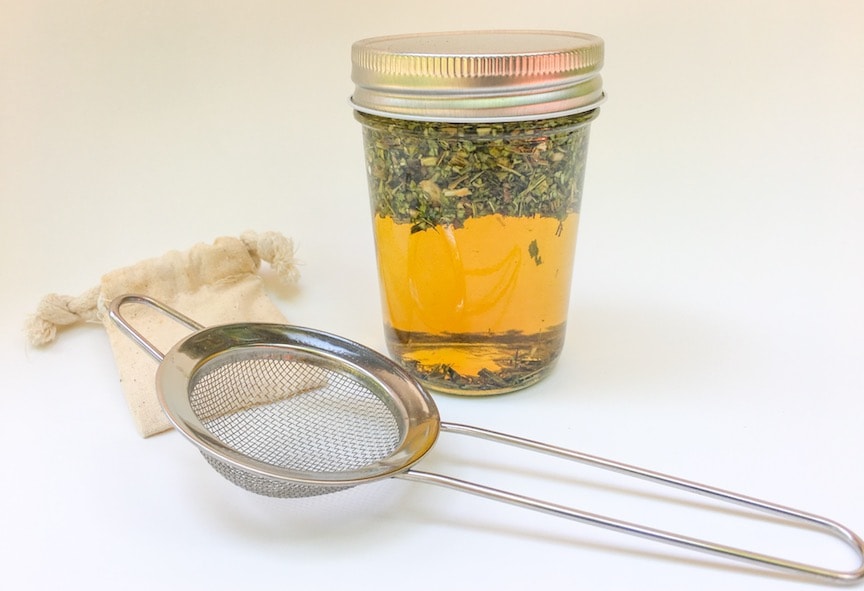 The past projects have been really interesting. The variety of what the boxes offer keeps things interesting. You won't be making the same type of thing each month.
There was enough supplies to make the two projects suggested. Plus there was additional chamomile to make chamomile tea, and additional apple cider vinegar to use for anything around the house, as it's a great type of vinegar to use for cleaning.
What I Wish Was Different
This DIY Collectives box was all about products intended to consume for detox. Which I think is great.
However, I'm REALLY skeptical about ingesting any product made from ingredients that I'm not sure where it comes from. The dried herbs were not sealed air tight. There is no sourcing information or certifications displayed.
I'm not as concerned about this for products put on the skin. But for ingesting the ingredients, I just probably won't use the DIY projects. But most of the boxes are not tinctures or edibles. So you don't have to worry for most of them.
Also, the cayenne pepper ingredient apparently escaped in the box. When I got the box, all of the glass jars were rattling inside. I was afraid they were broken. They weren't. But I was wondering what the red powder was over everything. I guess the small jar of cayenne pepper had opened in shipment, and there was pepper dusting the ingredients. So there was none left to put in the tincture.
All in all, I love the concept and think a DIY Collectives box would be a great gift or addition to your monthly subscriptions.