Cute She Sheds Ideas for Your Own Personal Space
Have you heard of She Sheds? If not, get ready. You're about to fall in love with the idea!
What Are She Sheds?
She Sheds are a woman's answer to Man Caves. They are personalized getaways to get away from the world and the stress of family and get a few minutes peace and quiet for yourself. (Well, theoretically, as long as the kids don't follow you in there….)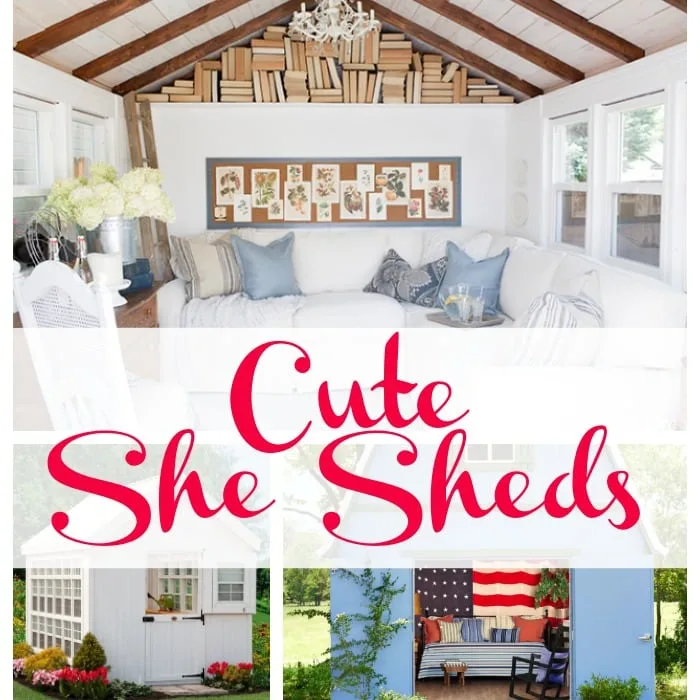 She Sheds are usually situated away from the house. She Sheds can typically be found in the garden, backyard or a detached garage.
Sometimes it's just a storage shed renovated to become a She Shed. Check out how to build your own She Shed from a storage shed with this video from Lowe's:
She Sheds are often girly and feminine, with lots of pastel colors, soft fabrics, and even chandeliers and lots of frills.
Not all She Sheds are that way, but that is a common theme.
She Sheds are the perfect place to let your style show, without having to please men or keep it kid-friendly so that nothing gets broken.
Women crave She Sheds for so many reasons. Don't we all just want a little space in the world to call are own? Often, She Sheds are created for one of these popular getaways:
Reading Nook
Arts and Crafts Room
Yoga Studio or Exercise Room
Backyard Office
Beach House
Fairytale Getaway
Garden Retreat
Want to create your own She Shed? Check out these inspirational She Sheds and start dreaming of creating a little space of your own. And follow our She Sheds Board on Pinterest!
Cute She Sheds Ideas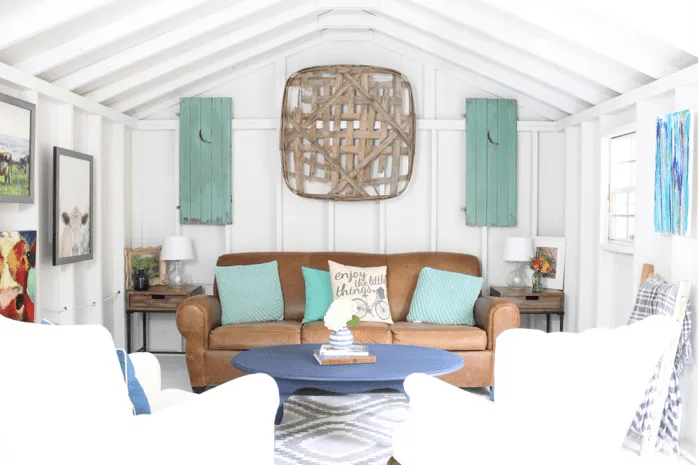 This shed makeover from 2BeesinaPod.com created a simple, elegant and rustic getaway that's way more exciting than a storage shed!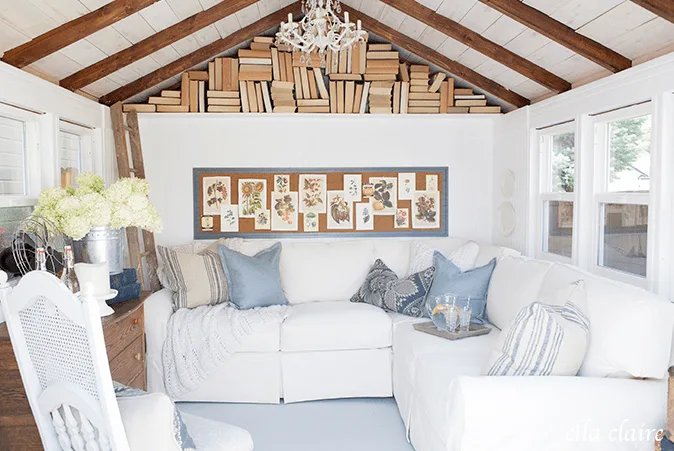 Created out of a shed from the Home Depot, see all of the photos and process of making this She Shed in a backyard from Ella Claire Inspired.
Create a 1950s diner feel for the ultimate getaway – and the place where all of your friends will want to gather! Can't believe this is actually a shed!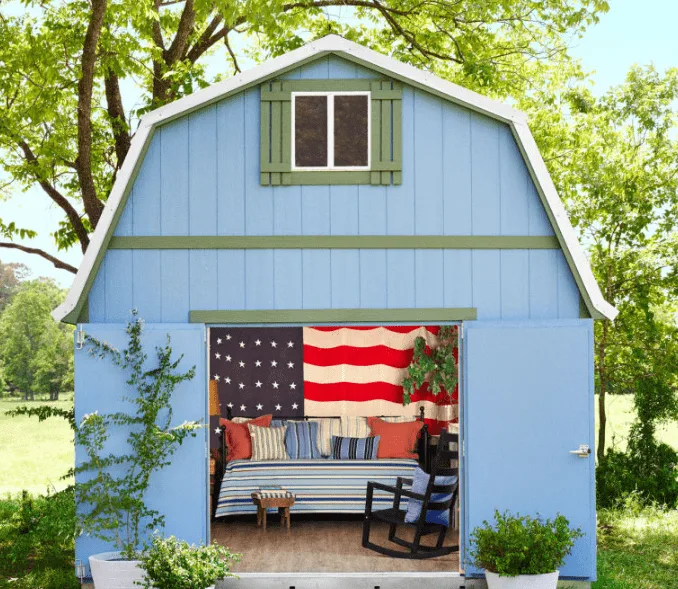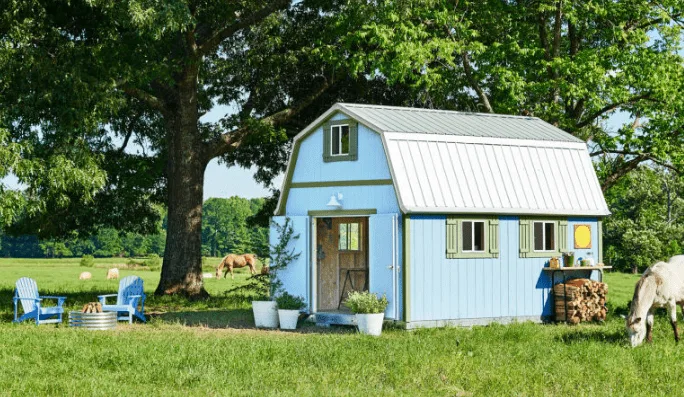 I love this Americana She Shed designed by Country Living! Perfect for out in the country, or bringing a piece of the country to your backyard.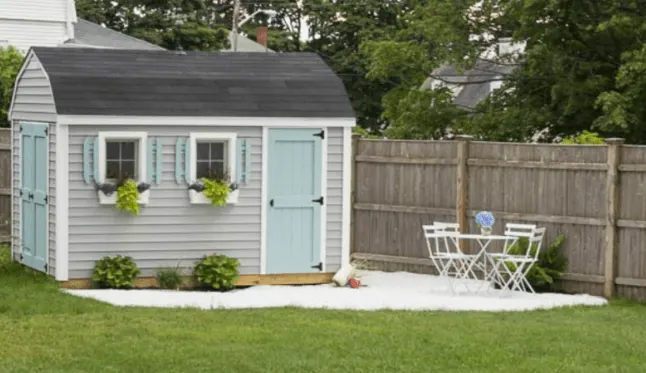 This coastal charmer is in the backyard of Finding Silver Pennies. It's another Home Depot makeover tucked away into the corner of a backyard, yet feels like a whole other world.
Did you know you can buy adorable sheds online? Let your imagination soar with these ready-made sheds easy to customize into a She Shed: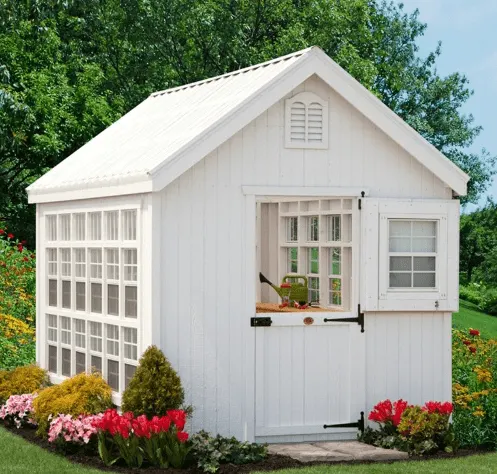 Okay, okay, so this is really a greenhouse. You can buy it as is. But I think it would make a cute She Shed (and it would be toasty warm, you know!).
Add some garden furniture inside, potted plants, maybe a lemon tree and drink your tea while reading a novel. Ahhh, bliss!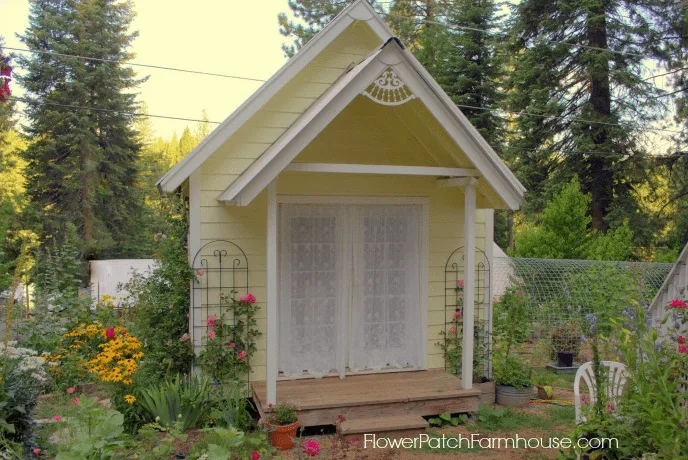 Oh, how quaint! Love this She Shed from Flower Patch Farmhouse that is surrounded by a garden. It looks tucked in the woods, don't you think?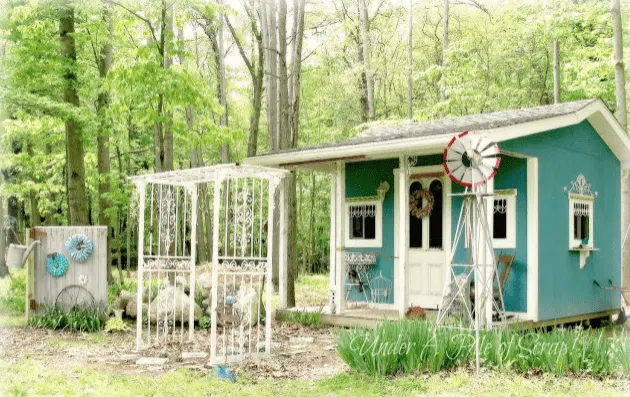 Made with salvaged materials, this outdoor getaway is pretty impressive from Under a Pile of Scrap.
Save these She Sheds Ideas for future inspiration! Pin it now!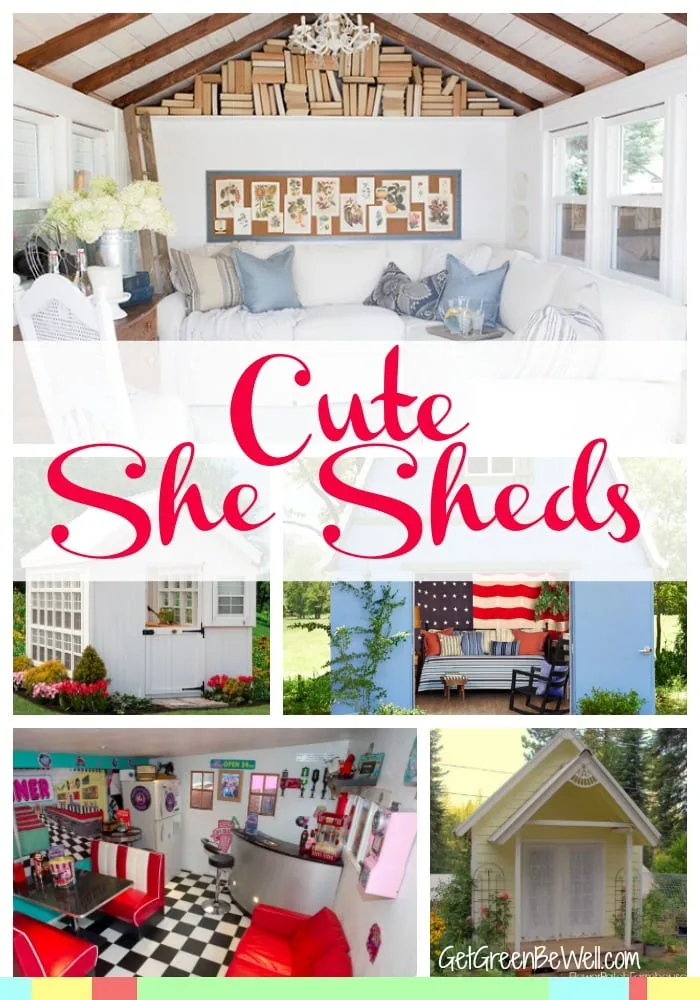 Things to Consider When Thinking About a She Shed:
Are you allowed to add a shed onto your property (if you're in an HOA, you need to check)
Is there any flooding, unlevel land or other problems with the site that would prevent you from putting a She Shed in your backyard?
Do you want to use your She Shed for one season or year round?
Will your She Shed need to be insulated?
Does your She Shed need power? Or water?
Can you add air conditioning or heating if you need to?
Here are some great books on She Sheds for more design inspiration and DIY tips to creating your own She Shed:
Did you know? You can even order a shed kit on Amazon to be delivered to your house. No need to worry about borrowing someone's truck to get it home, or renting a vehicle to transport the shed back to your house. Check out these sheds which can easily be converted into a She Shed:
Ready for some stress free living? Check out these ideas, too!