Storms are inevitable in life. Flashes of light in the sky and the rumbling thunder that crashes overhead is never fun. Some people, like my husband love these storms. However, I'm not a big fan of them. If you have pets that are fearful of storms, you can relate. I have spent many an hour sitting in my closet during a storm with scared and shivering pups. I wondered how to make them feel better without using medication, so I was eager to give the ThunderWorks products a try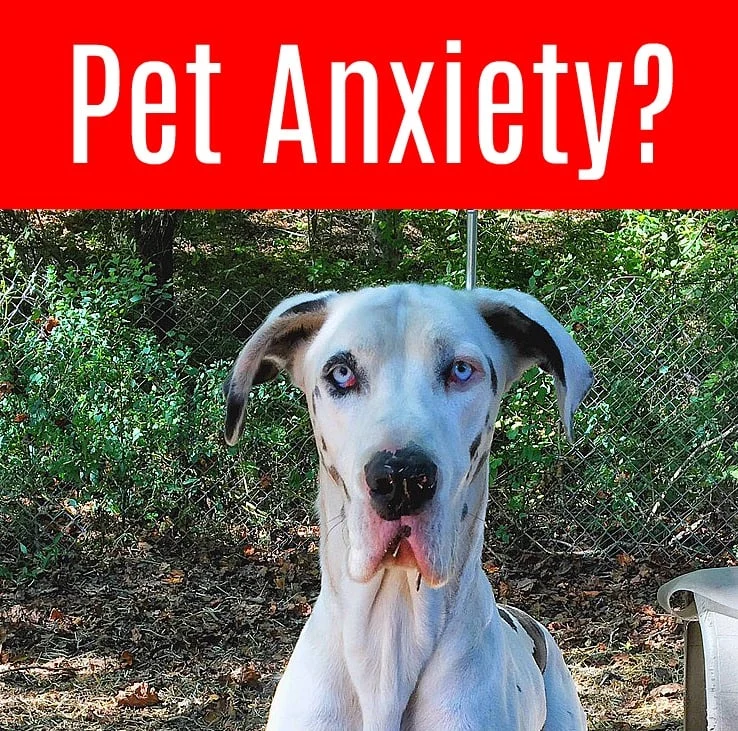 The classic ThunderShirt was designed in order to provide stressed pets with a calming light compression similar to the comforting swaddling of a baby. The ThunderShirt comes in many sizes and colors so you can pick a product perfect for your pet. You can even have it personalized!
ThunderShirt is made to easily slip Velcro wrap around the belly and chest to ensure a snug & comfortable fit. Getting mine on my wiggly little girl was a bit of a comical challenge but I got her all wrapped up when an afternoon storm came around. Daisy didn't seem to like having the shirt on, but after some cuddling she settled down and appeared to be less anxious.
She continued to attempt to take the chest strap off with her teeth, but with time she appeared to adjust. Daisy is a very 'skittish' pup by nature, so she may always want someone around to comfort her, but I do feel more relaxed myself knowing that if I can't be there, her ThunderShirt will be.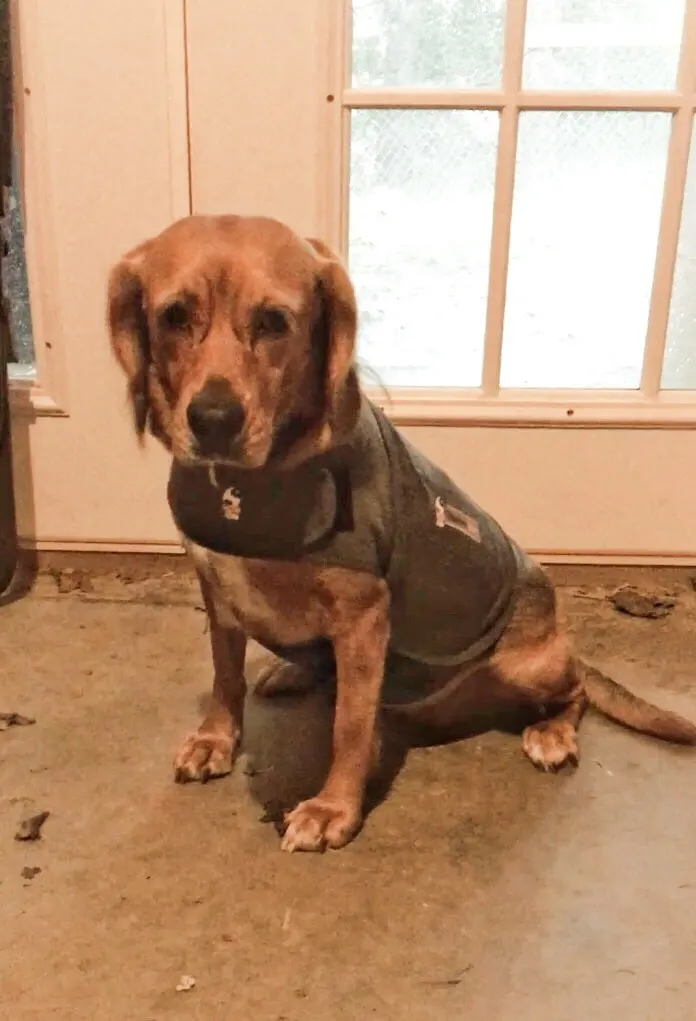 While the ThunderShirt provides tactile soothing, dogs like Daisy may not thoroughly enjoy wearing the ThunderShirt but still need calming relief. A new product – ThunderSpray is a great alternative to the ThunderShirt as well as in conjunction with it. Made out of Lavender and Chamomile, this calming spray can be applied directly on the Thunder Patch that is located on the ThunderShirt.
ThunderSpray can also be sprayed in the air around the area your pet will be in during any distress. There is also an option for a canine or feline diffuser kit. I chose to give the canine calming spray a try for my big boy Zeus, our Great Dane.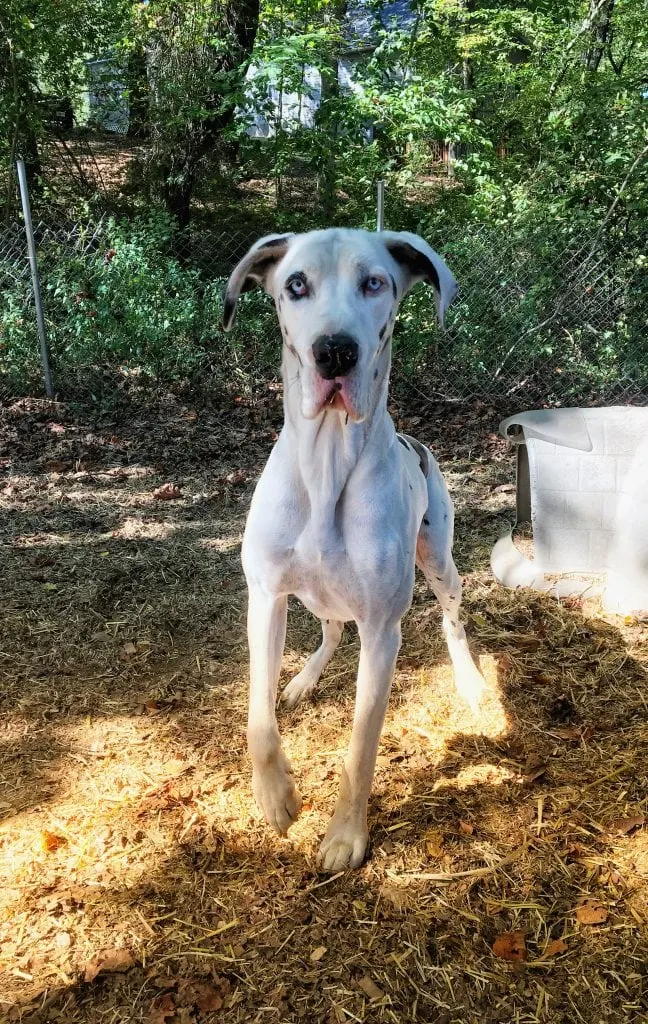 I have tried the spray a few times for Zeus and Daisy, as they share a space, and while they did appear less distraught, they continued to be unsettled by the storm. The spray did smell really great though! When my pups come indoors for storms and bad weather, they are in a large room & I feel that the diffuser would work much better to keep the pheromones more consistently in the space.
Unless they can be in the back of a closet hiding under a pile of clothes with me by their sides, I'm not sure if anything will bring them total peace in the storms, but ThunderWorks products are helping to decrease their anxiety.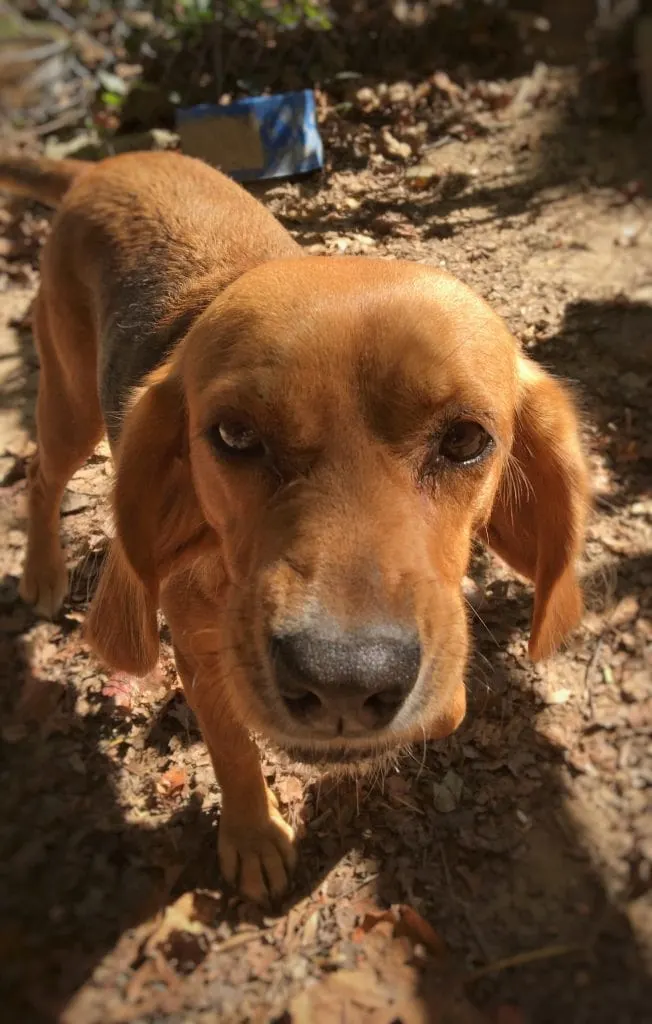 My pups are generally happy. They love people, aren't bothered by trips to the vet and they can't wait for trips in the car. For the many pets that have distress in these situations or behavior issues with excitability, ThunderShirt products are potentially very beneficial.
If you do try the product and you don't see the results you are looking for, the great news is that ThunderShirt provides a Money-Back Guarantee! That kind of confidence is worth trying to bring peace to your pets.
Do you have family road trips planned for the upcoming holidays? A little comfort from a ThunderShirt or ThunderSpray can make those adventures more enjoyable!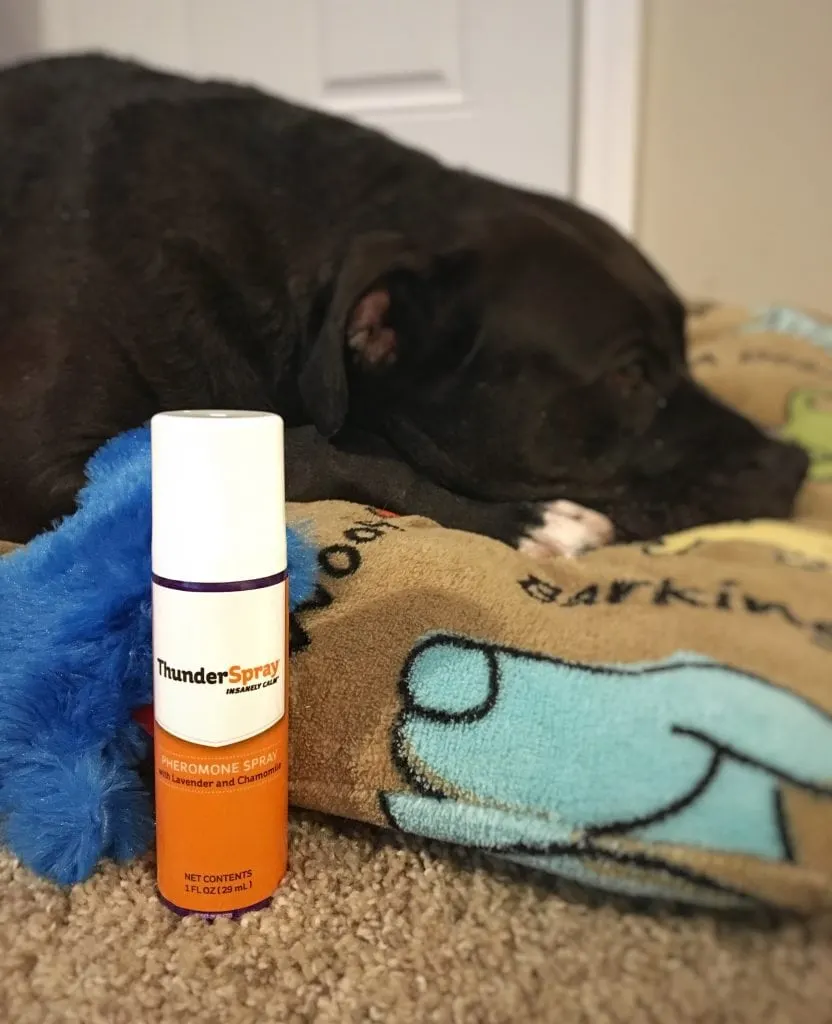 ThunderSnap is another amazing product that I am so thankful I was introduced to. It's a super simple way of hooking your leash up to your dog's collar. Magnets allow this simple connection between its leash and the collar cap. The collar cap can be left on your dog's collar without any heavy intrusion and when it's time to go outside, a simple click in the leash connector and go! When you're done, slide the Release slide down and remove! Easy Peasy!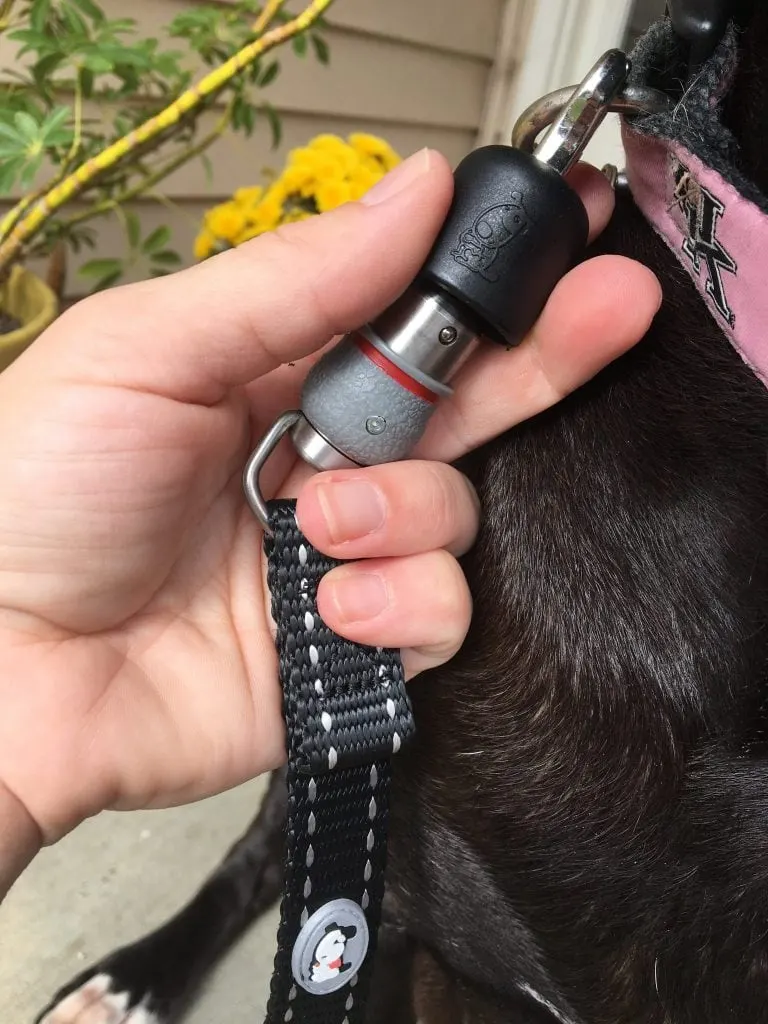 I love the look of this leash as well. Our Belle has a black & pink collar that looks great with the black leash. While I'm walking her I really enjoying the inner padded handle. We have been through several leashes. My ThunderSnap leash is definitely now my favorite!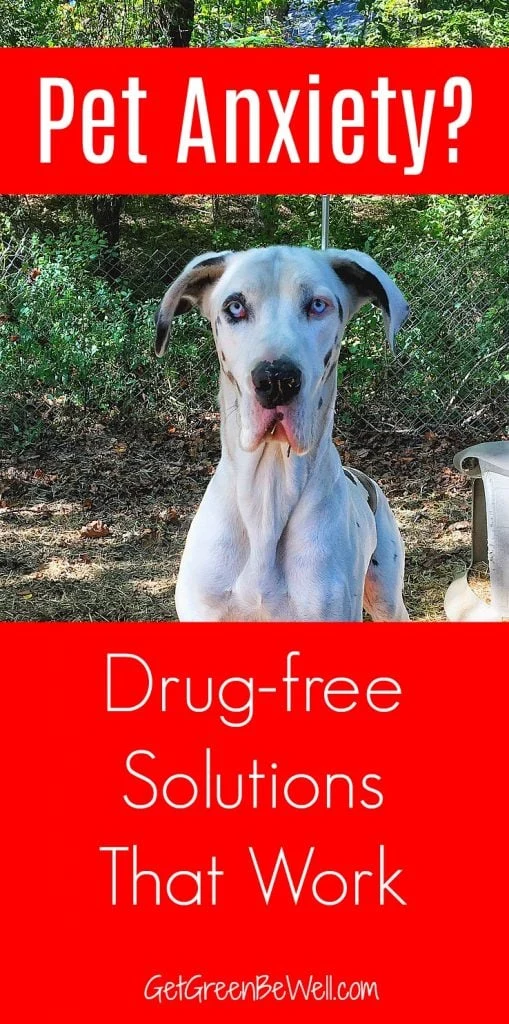 While the ThunderSnap is my favorite for my Belle, the ThunderLeash is equally amazing. With a built-in no pull feature that provides a gentle pressure to the chest, this leash is a GREAT gift idea for pet lovers! Traditional leash styles are available as well as a retractable version. ThunderLeash is easy, comfortable for pet and owner, and effective!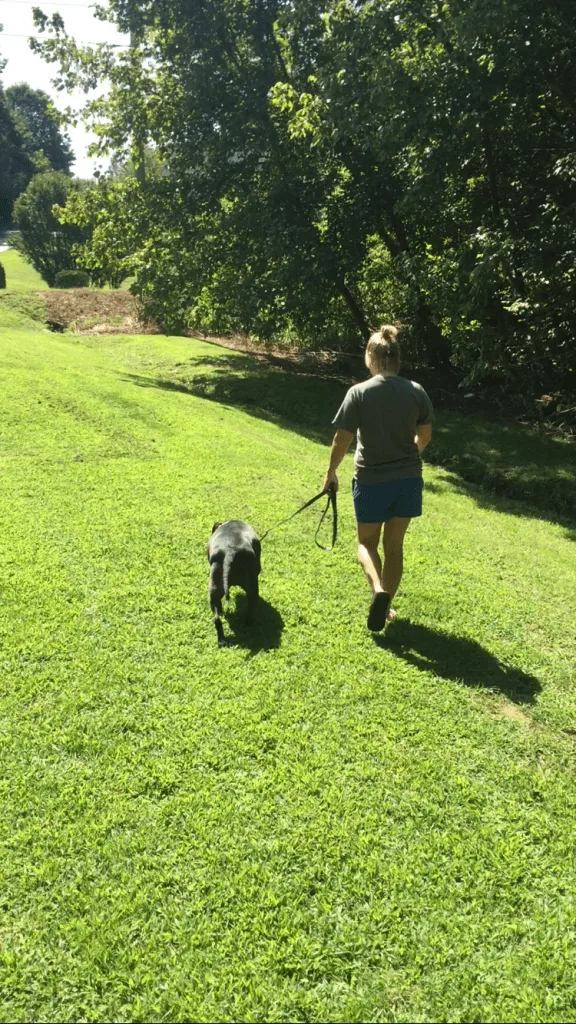 If you've been curious about the ThunderShirt, I recommend you give it a try! Make sure you check out the rest of the ThunderWorks products as well. You'll find everything you need at ThunderWorks!