There are few times in life when you can witness a true transformation of a material from farm to fashion. Truly witness the entire evolution, not just hear about marketing claims. So when I had the chance to spend a day with Celeste Malvar-Stewart, a couture fashion designer in Columbus, Ohio who is unabashedly passionate about sustainable fashion, I was ecstatic.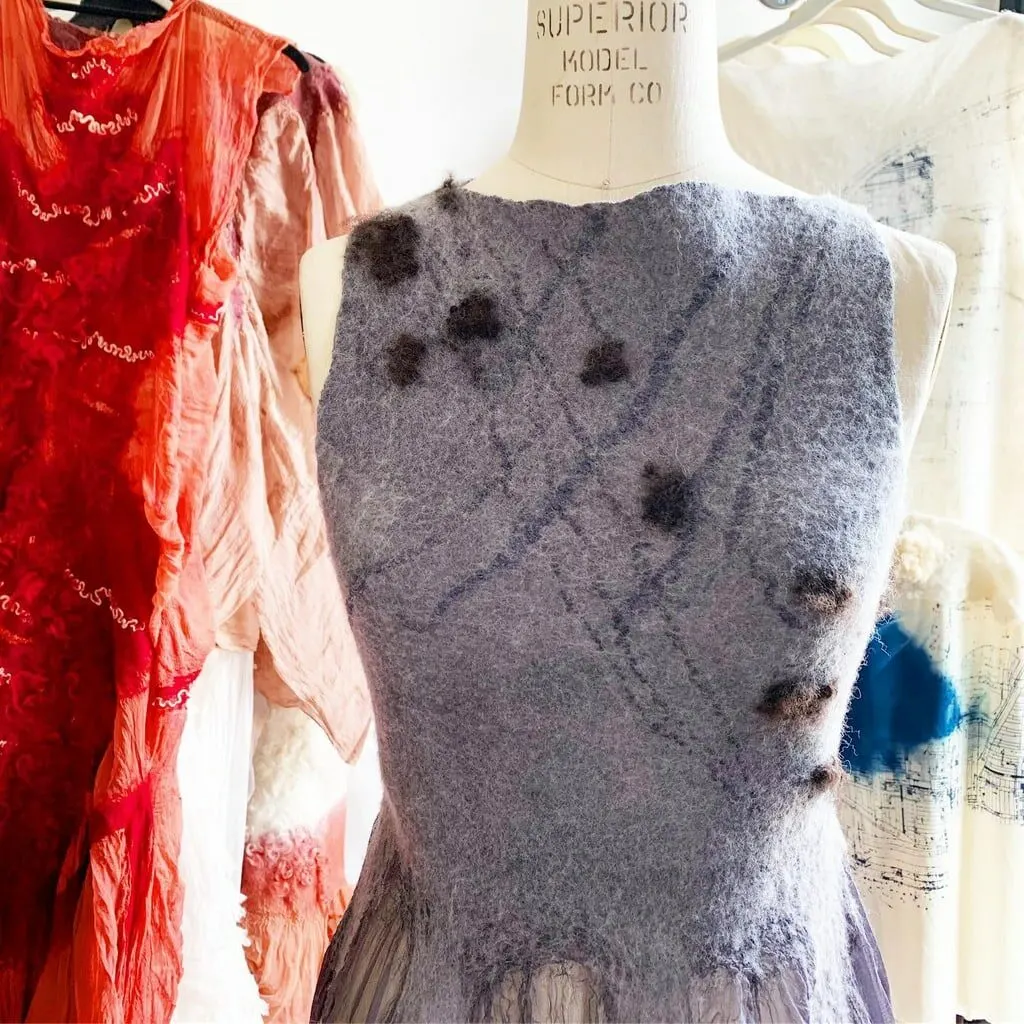 Columbus, Ohio: Fashion Capital of America?
Let's first put things in perspective. Malvar-Stewart has her workshop and business in Columbus, Ohio. Which, at first thought, seems like a sleepy little place to run a fashion business.
Except, it's not.
It turns out that the city is the THIRD biggest location for fashion jobs outside of New York City and Los Angeles. Big name brands that you know, such as Express, Abercrombie & Fitch, and Victoria's Secret have headquarters in the city ever since The Limited was started here in 1963. The college has a thriving fashion school.
And if that doesn't surprise you, then you're probably in the fashion industry. Because most people do not know this strange but true fact!
Sustainable Fashion Designer Celeste Malvar-Stewart
So, what makes Celeste Malvar-Stewart such a sustainable fashion champion in the most unlikely of cities?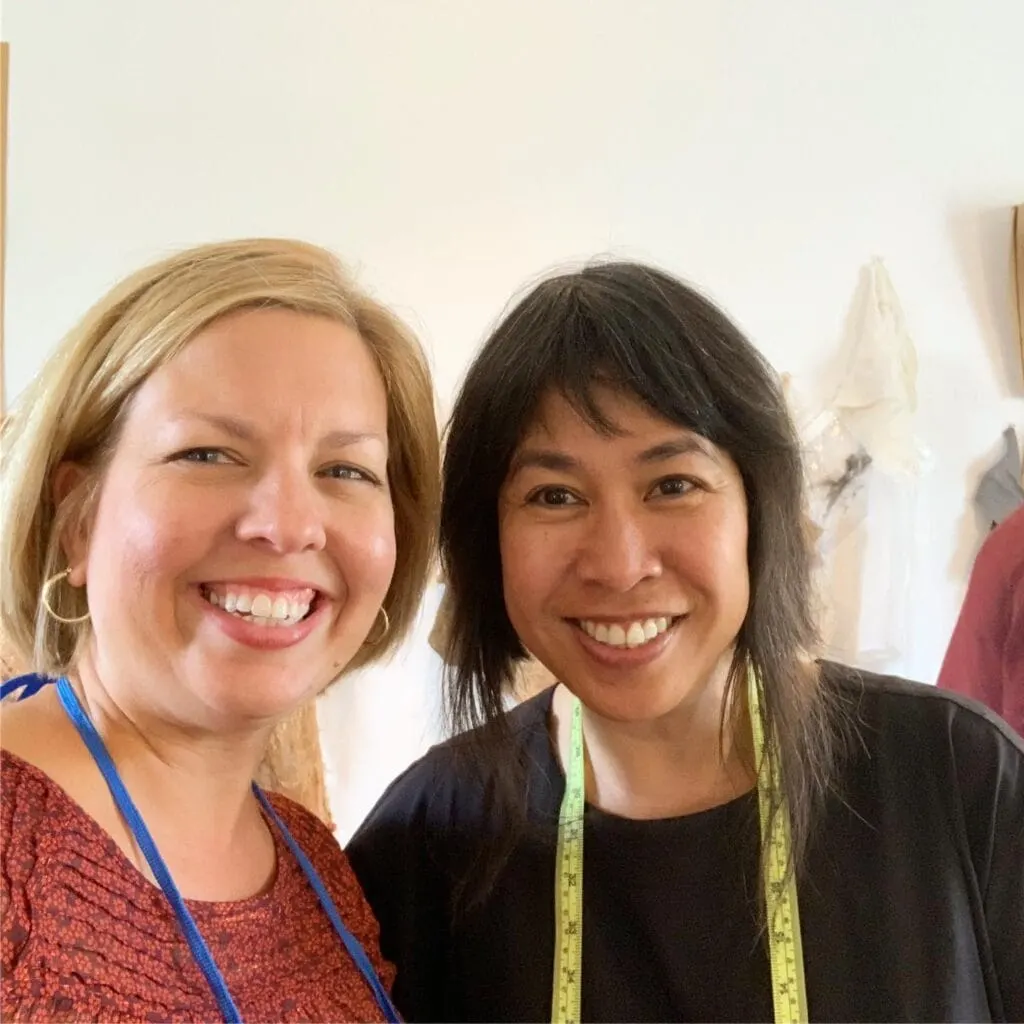 The cheerful and oh-so-lovely designer works predominantly with sheep from local farms to supply wool from which she creates ethereal and mystical dresses, ready-to-wear clothing, women's accessories and custom-made wedding dresses.
It's a far cry from her big-city life in New York City as a fashion designer before her husband was transferred for a job to the Midwest. Yet the one-time urbanista has definitely flourished as she found a supportive community that encourages the fashion community, and a new-found zeal for zero-waste fashion.
Related Posts:
Getting Back to Nature
She doesn't just source from a natural supply chain. She actually visits the supply chain frequently and knows their names.
Much of the wool used in the Malvar=Stewart line is sourced from Fairie Haven Farm in nearby Orient, Ohio.
Celeste visits the farm frequently, checking in on the sheep and marveling at their personalities. She will often consider each individual sheep's personality, along with the color of their fleece, when using their wool in a piece.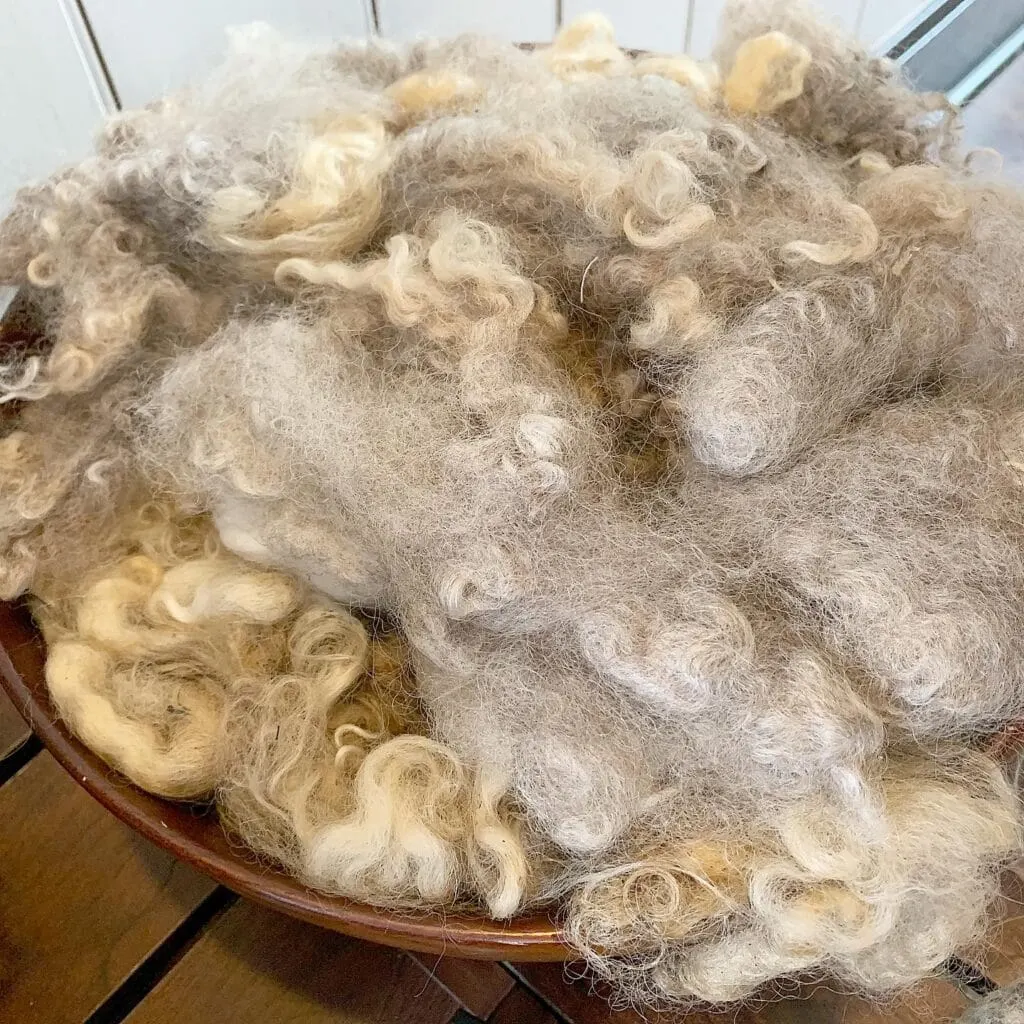 Alpacas and goats also supply sustainable fashion fibers for ready-to-wear and haute couture fashion pieces.
Other natural fibers, such as silk, are used in her designs. Many of which are form fitting, figure-hugging and somewhat whispy and sexy. Which seems to be a little unusual since they are made from wool, not exactly a fiber known for sensuality.
In fact, most people associate wool with being scratchy, itchy and hot. Yet nothing could be further from the truth when Malvar-Stewart transforms the fibers. She uses a Nuno felting technique, which uses water and friction to press wool fibers into silk gauze.
Zero Waste Fashion
She is keenly aware of the waste in the fashion industry, and is doing her part to keep waste to a bare minimum.
Malvar-Stewart sources her fibers and materials locally (often picking out sheep poop from the piles of raw wool she sources), to keep her carbon footprint down. She also reuses the waste created when designing and constructing a new piece.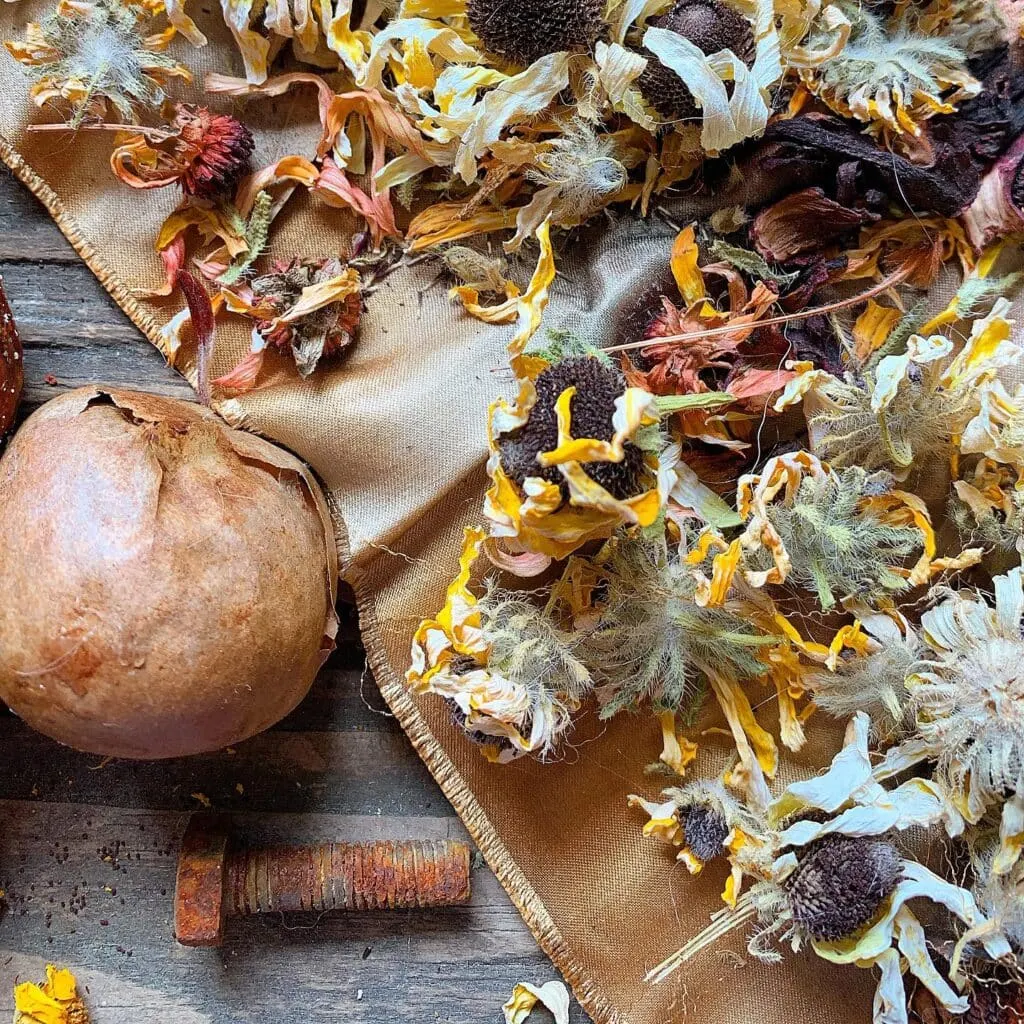 Textiles are hand dyed with natural ingredients, such as walnuts, iron, flowers, roots and seeds.
If someone would want to mindlessly get rid of their Malvar=Stewart design (and no one would want to do that, trust me), the entire piece would compost back into the Earth. There is no hardware on the clothing.
Farm to Fashion Workshops
If you're truly interested in farm to fashion, then you'll want to sign up for a unique experience with Malvar-Stewart.
Join the eco-friendly fashion guru in her Hanger 391 atelier studio in the German Village for hands-on instruction on how to create your own wool scarf.
Half day tours include the fashion experience, a 3 hour class where you'll receive expert instruction and guidance from Malvar-Stewart how to create your own farm to fashion scarf, using colors and patterns of your choice. Full day tours include a visit to the farm, complete with a hearty farmhouse meal, before heading to Malvar-Stewart's Hanger 391. You will get the chance to visit the sheep and see how the natural fibers are sourced.