Bottle flipping is the newest – albeit annoying – craze among young adults. Yet adults are flipping out about bottle flipping because of the noise levels. As loud and ridiculous as bottle flipping might seem, it does have positive benefits.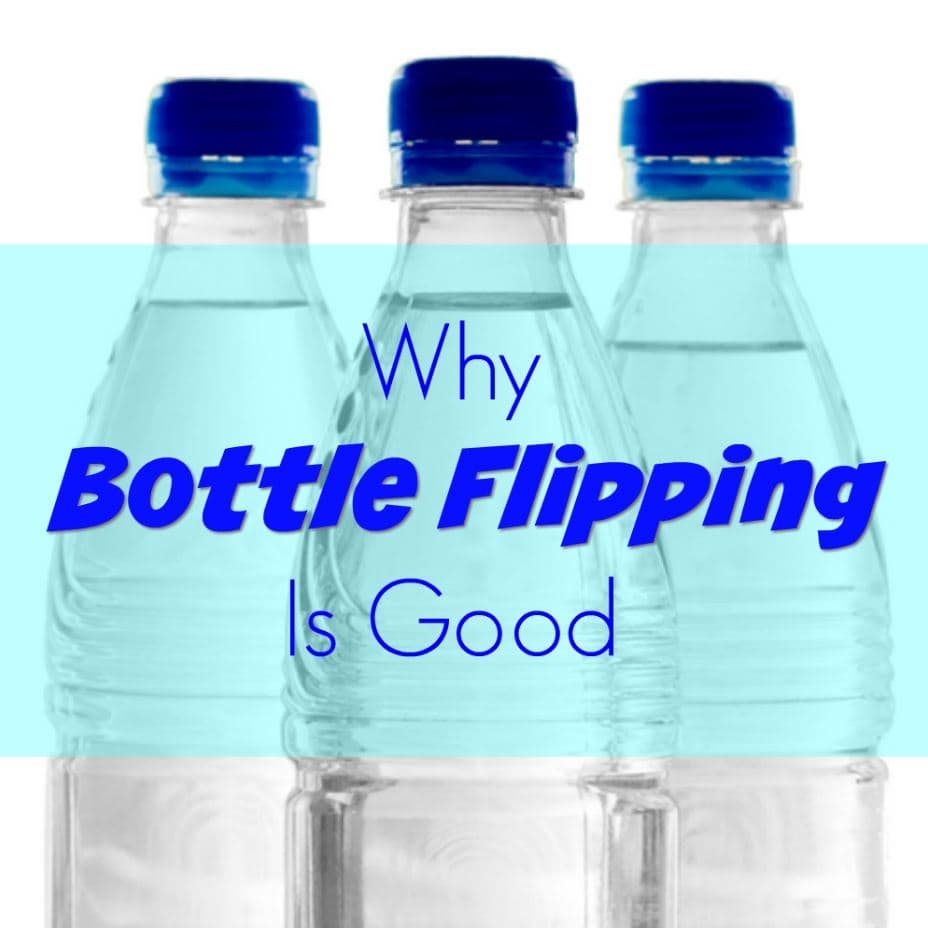 What is bottle flipping?
Bottle flipping was "created" by Michael Senatore, who is credited with inventing the phenomenon for his high school talent show. Senatore simply tossed a half-full bottle of water into the air and landed it upright on a table. The crowd went wild – and so did America, apparently.
So now kids are flipping half empty water bottles onto countertops and tables everywhere – and that annoying thud is driving parents absolutely mad.
Positive Benefits of Bottle Flipping
Yet, with all of that noise, bottle flipping still has a lot of positive benefits.
~ If a kid is flipping bottles, they are not on the phone. Small miracle right there. You can't easily text or Snapchat at the same time you're focusing on flipping bottles successfully. It's tech-free entertainment.
~ Bottle flipping is a lesson in probability. It's math and chance. There is skill in knowing how full to fill the water bottle – either 1/3 full, 1/2 full or some other variation. There is mathematical adaptation is looking at the shape of a bottle and figuring out how much water is necessary for successful bottle flipping. There is the statistical challenge of how high to flip a bottle, how many times a bottle can be flipped, how far the bottle can be flipped, etc.


~ It's cheap. When is the last time that kids went crazy over playing with recycled trash? No expensive toys or tech gadgets to buy. It's literally saving money.
~ It's a way to teach about the importance of reusing objects in smart ways. A stretch? Maybe. But bottle flipping can't exist without actually repurposing used water bottles for the "sport." It's an example of how smart reuse of a product can lead to many different uses.
~ It's keeping these used water bottles out of landfills – for now. Kids are trying to find old water bottles to perfect their sport. At some point they'll be disposed of, let's just hope they're recycled then.
Yeah, bottle flipping can be annoying. But what's so bad about it? The noise? Is that all? Do you remember what it was like to listen to grade school children practice the recorder? Let the kids do their thing outside (schools are forbidding bottle flipping as we speak).
Pin it & Share!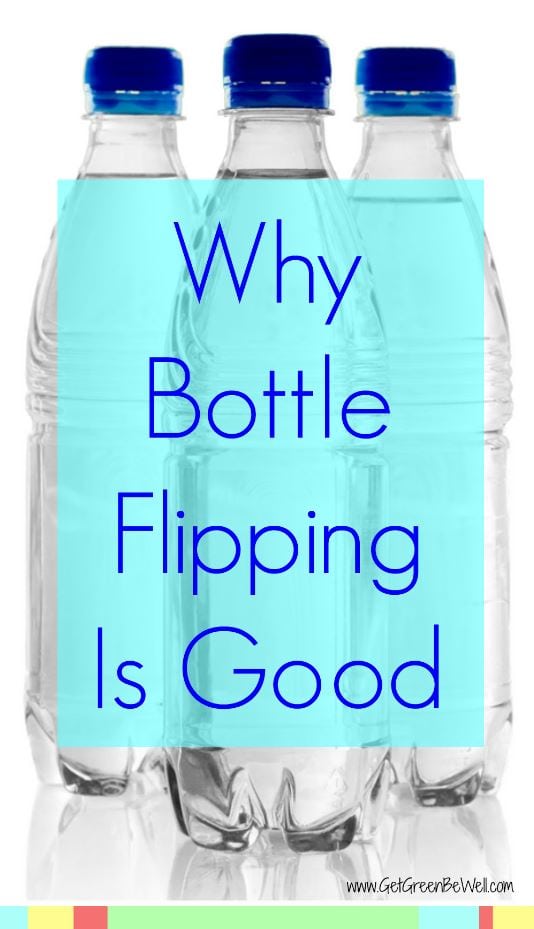 Few times in life can kids be torn away from their phones, computers and TV long enough to be intellectually engaged in an activity that – when it comes down to it – is all about math, statistics and probability. Adults should really flip out about that.