There's no doubt about it! Black Friday and Cyber Monday Deals are among the best you'll find all year long! Note: These sales are from 2018. We're waiting for the great deals to be revealed for 2019.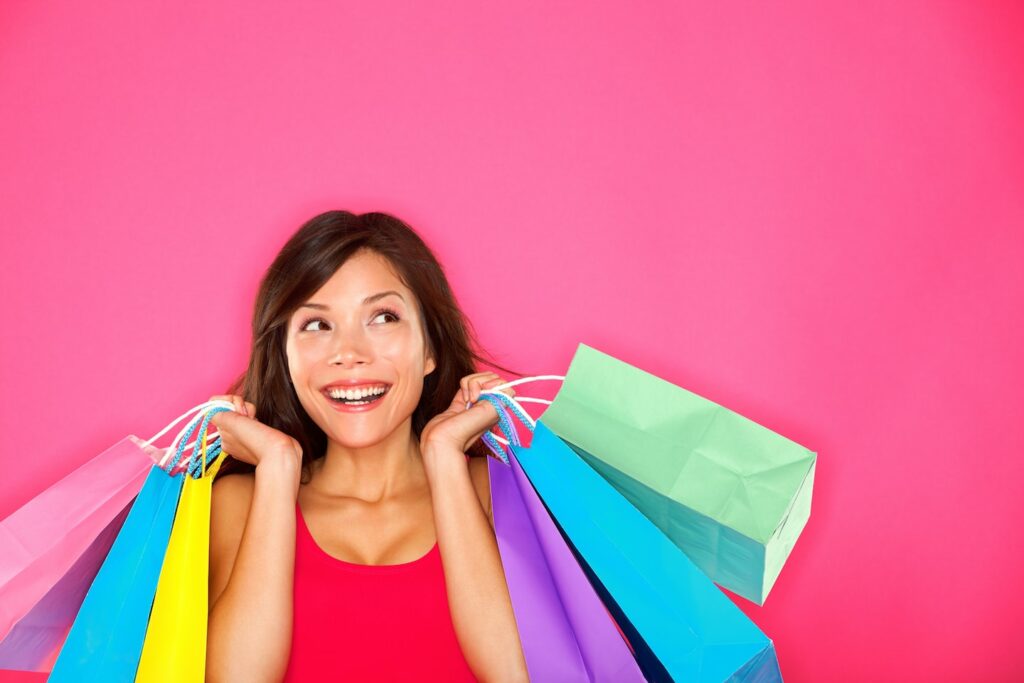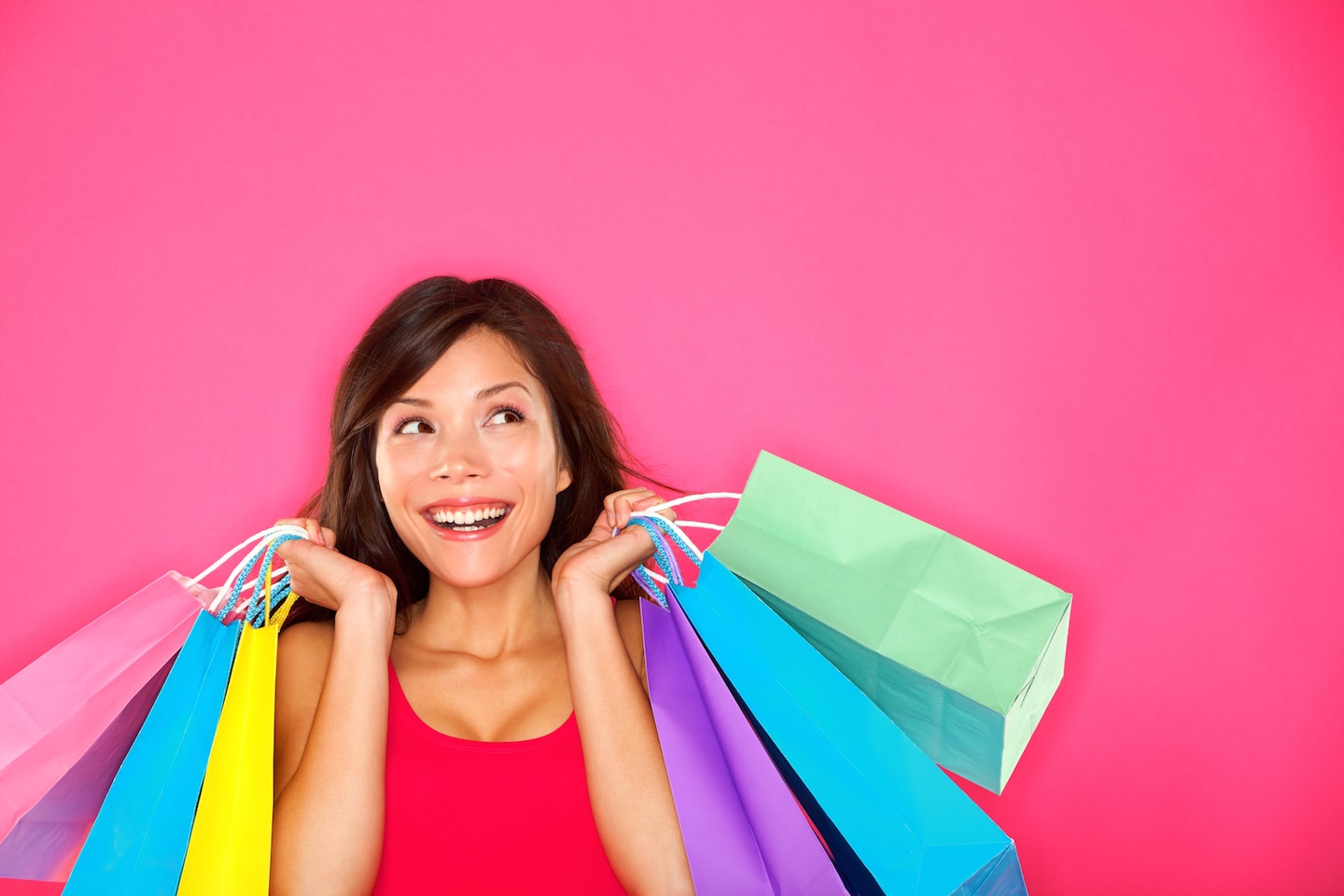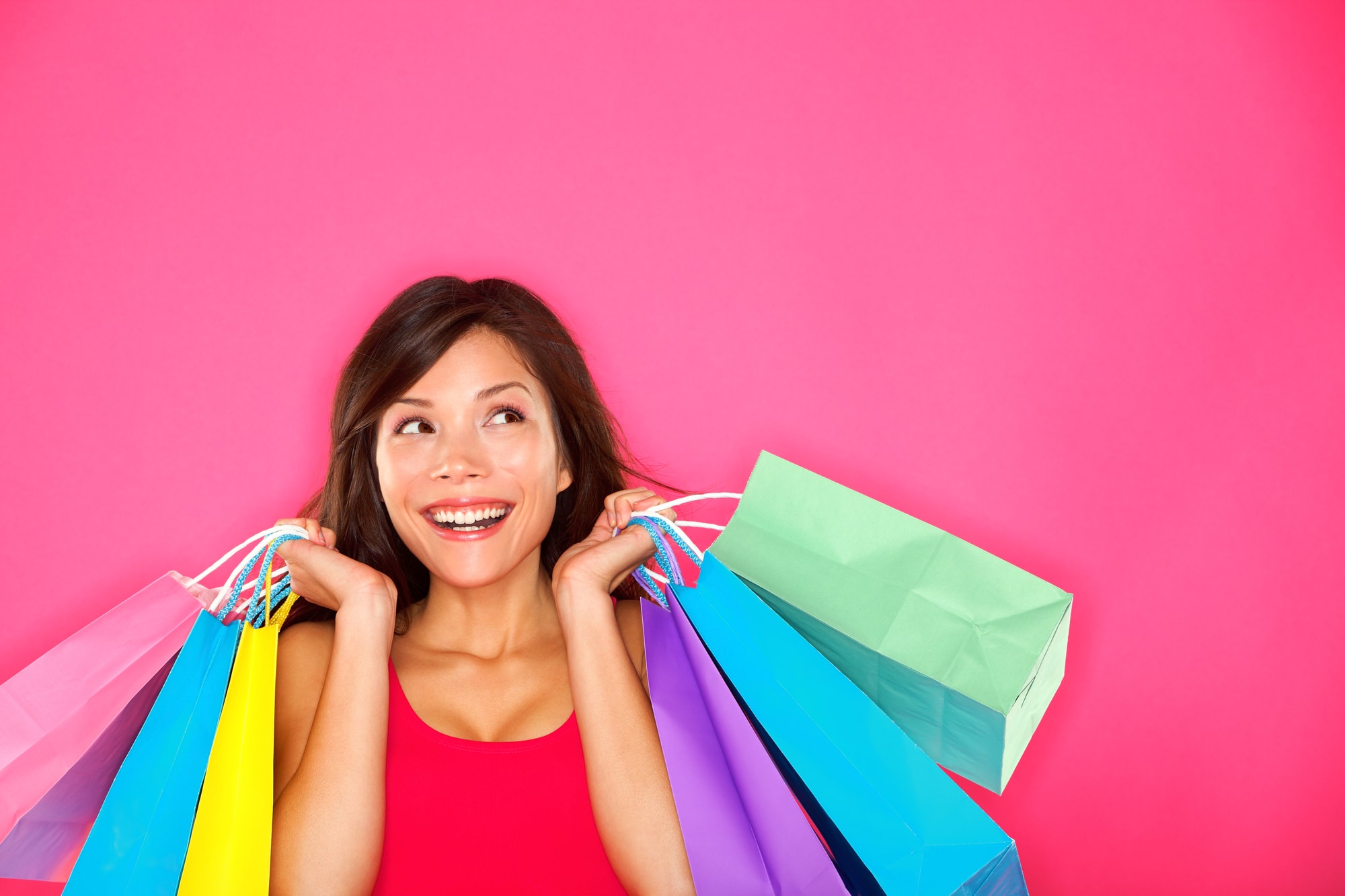 If you've been thinking about making some big purchases, or you just want to find great deals on eco friendly products and green living finds, then this is the time of year to buy.
The following are deals on natural living and green living products that I know and can highly recommend. I own or have used most of the products listed below.
Black Friday and Cyber Monday Deals for Green Living
*First of all, I can't talk about Black Friday and Cyber Monday deals without mentioning Amazon!
I think the deals on Amazon are pretty much really great or just so so. There seems to be no in-between for me.
Among the two major deals that I've found on their site (they're Lightning Deals, so get they might be gone if you look for them) are:
23andMe Health + Ancestry Test for $99! I've done this test years ago and it revealed so much! It was WAY more expensive back then, too! See my DNA ancestry plus health results compared.
LifeStraw I'm a prepper and having clean water is one of the most basic human needs when it comes to a disaster. These unbelievable water filters can turn nasty water into drinkable water wherever you are. They're less than $12 with the deal and last for quite a while!
Get these items through my Amazon Store and then check to see all of the Black Friday week deals!
1. Ibotta
No matter what you're shopping for this Black Friday and Cyber Monday, you can score extra savings by using the Ibotta app.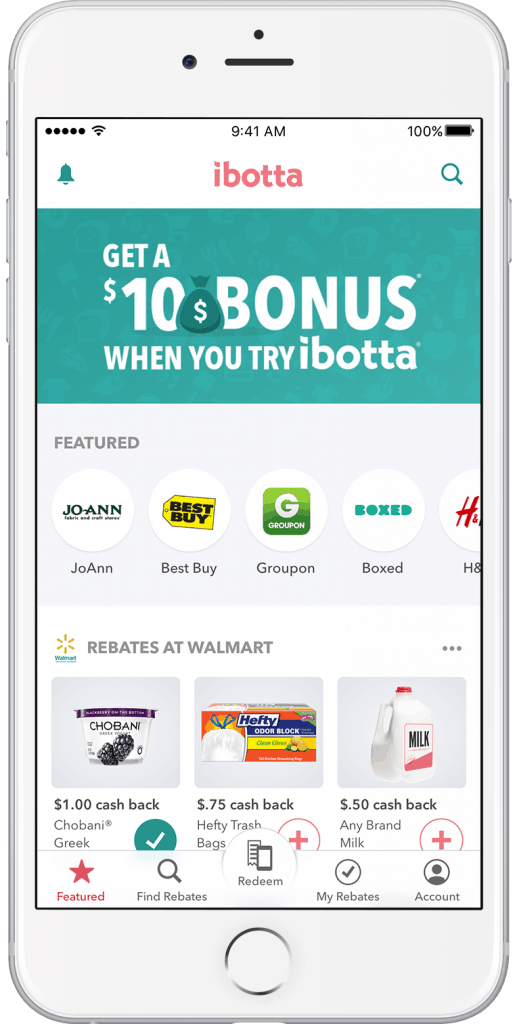 While you'll save a lot of money all year long, Ibotta's Black Friday deals are pretty special, too! They include:
6% Cash Back at Etsy
4% Cash Back at Macy's
$10 off your first order on QVC
And many, many, many more!
This app is perfect for saving extra money on food shopping, restaurants, online shopping, and more at major retailers that you know and love.
BONUS: There is a bonus on Ibotta now until November 26. Do 2 online transactions by November 26 and get an extra $2 cash back! (This is perfect if you're shopping the Amazon app on your phone – it counts as one purchase!)
PLUS, if you are a new Ibotta user, you'll get an extra $10 cash back for signing up!
See my video on how to use Ibotta:
I've been using Ebates for over a decade. I've saved well over $1,224 with the simple website.
All you have to do is log in to Ebates first. Then pick from more than 2,500 stores online! Yes, it seems too good to be true. But I've been using them for years and it really does work.
Plus, there are some in-store cash back offers, too.
I just bought a ton of food and personal care products (see listing for Vitacost below) and saved $14 on top of the sales prices and coupon codes through Vitacost. That's an extra $14 put in my PayPal account (or via gift card) that I wouldn't have had otherwise.
PLUS, get an extra $10 cash back when you join with my referral link!
We've got a Latex for Less mattress topper. It's an incredible deal for an all natural bedding accessory.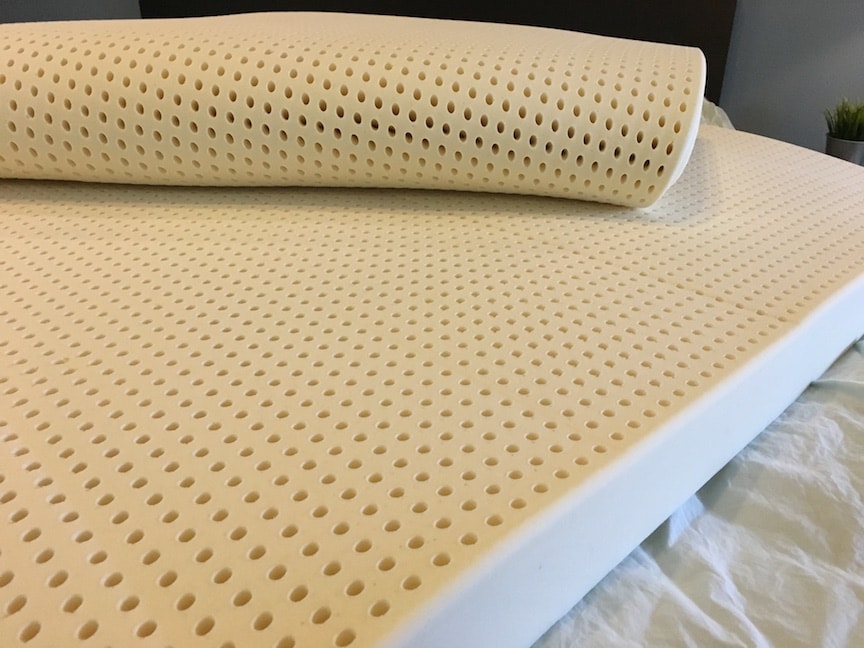 Latex for Less also has mattresses, too. And they are definitely an incredible value!
The Latex For Less mattress is made with 100% natural latex, organic cotton and pure natural wool. They are Certified by GOTS, Oeko-Tex Standard 100 and Eco-Institut. The Latex for Less mattress is reversible with 2 different firmnesses in 1 mattress!
The Latex for Less Black Friday, Cyber Monday and Cyber Week deals (all valid from November 22 – December 7, 2018) are:
Save $150 on all Latex For Less Mattresses with Coupon Code: SAVE150
Here's video of my Latex for Less Mattress topper:
This bedding company is the world's only natural memory foam mattress. I've talked with the CEO of Essentia for a fascinating interview on why he started the company and the unique ways that they make a memory foam bed all natural with no compromises.
I've tried one of Essentia's memory foam pillows. Or watch my video on the best natural pillows, in which I show off Essentia's pillow.
This Cyber Week Sale and Black Friday deal is just about unheard of for Essentia! They are offering 25% off EVERYTHING! That includes:
mattresses
kids mattresses
crib mattress
pillows
pet beds
foundations
all accessories including organic sheets
PLUS FREE SHIPPING in the United States and Canada! This really is an amazing deal from Essentia! Don't let this sale go by without trying out their natural memory foam!
Missed out on Black Friday through Cyber Monday sales? No worries. You can still get discounts on Cyber week, every day that goes by means less savings!
November 27: 24% off
November 28: 23% off
November 29: 22% off
November 30: 21% off
December 1-3: 20% off
*Essentia Black Friday Bonus and Essentia Cyber Monday Bonus: Get a free Coco Traveler Pillow!
See one of the Essentia pillow in my video below, however, it is not my favorite Essentia product. But I love most of their other products!
This organic mattress was on my short list of beds to buy when I was researching getting a new bed.
It's a great value! The bed in a box will be shipped to your door. And Happsy is owned by parent company Naturepedic, who is known for their ultra non-toxic beds.
Happsy's Black Friday through Cyber Monday deal (November 21-27, 2018) is 20% Off Total Purchase Using Code STAYINBED.
This bedding company has a little something for everyone. They do have some organic mattress options.
PLUSHBEDS is on my list as one of the few companies to offer a natural RV mattress. So now is the perfect time to look at what they offer.
The PLUSHBEDS Black Friday, Cyber Monday and Cyber Week deals (all valid from November 22 – December 7, 2018) are:
7. Sleep on Latex
If you've been following any of my articles on how to sleep healthier and better, then you know I'm a BIG fan of Sleep on Latex. Their prices are among the best that I've found with ANY mattress site!
Here's my first Sleep on Latex mattress review and the video is below:
Because their natural mattress and natural pillows prices are already so low, it's very rare to see them have a sale or special of any kind.
Which is why their Black Friday deal is pretty impressive!
Sleep on Latex is offering the following Black Friday deals for beds, toppers and pillows bought on their site until November 25, 2018:
Spend $100 get a $10 Sleep on Latex gift card
Spend $250 get a $25 Sleep on Latex gift card
Spend $500 get a $50 Sleep on Latex gift card
With the gift cards, you can buy additional Sleep on Latex products. And since the pillows start at $69, that's almost like getting a pillow for free.
FYI: After I bought my latest Sleep on Latex mattress, they sent a survey which I completed at got a code for $15 off my next purchase. I don't know if the code and gift cards could be combined, but if so, that's a pretty good deal.
I've reviewed Sun Basket and love it! I was really impressed with the quality of food, the ease of preparing the food, and the organic ingredients.
Why not save some time and energy this holiday season by ordering ready-to-cook meals delivered to your door?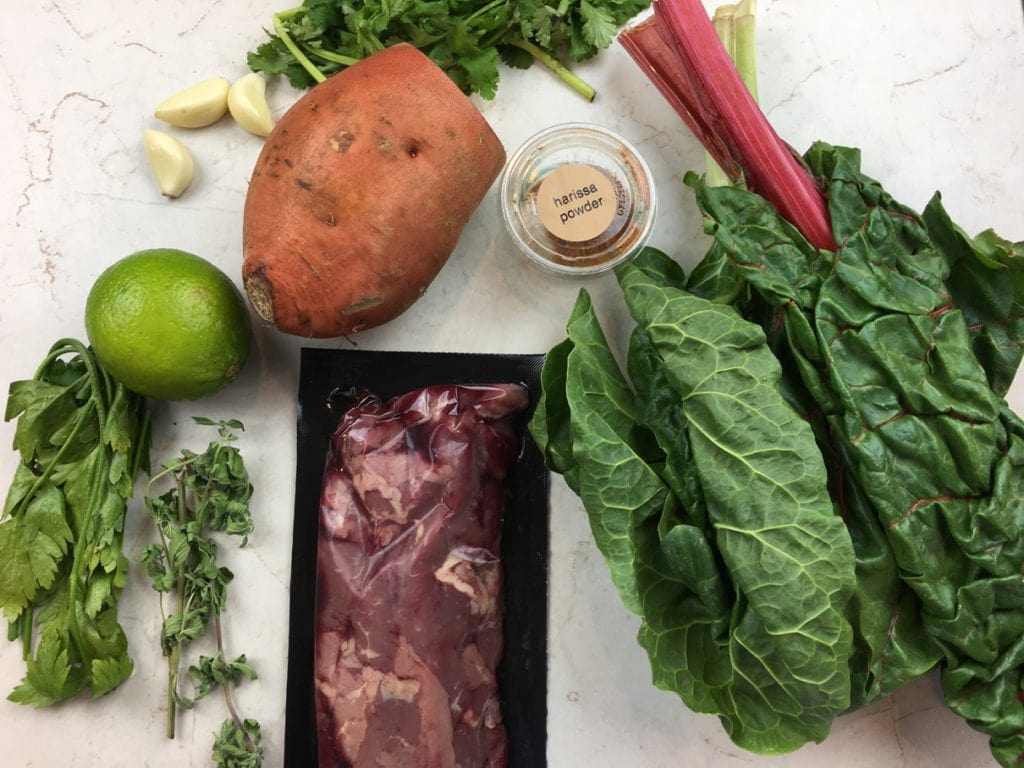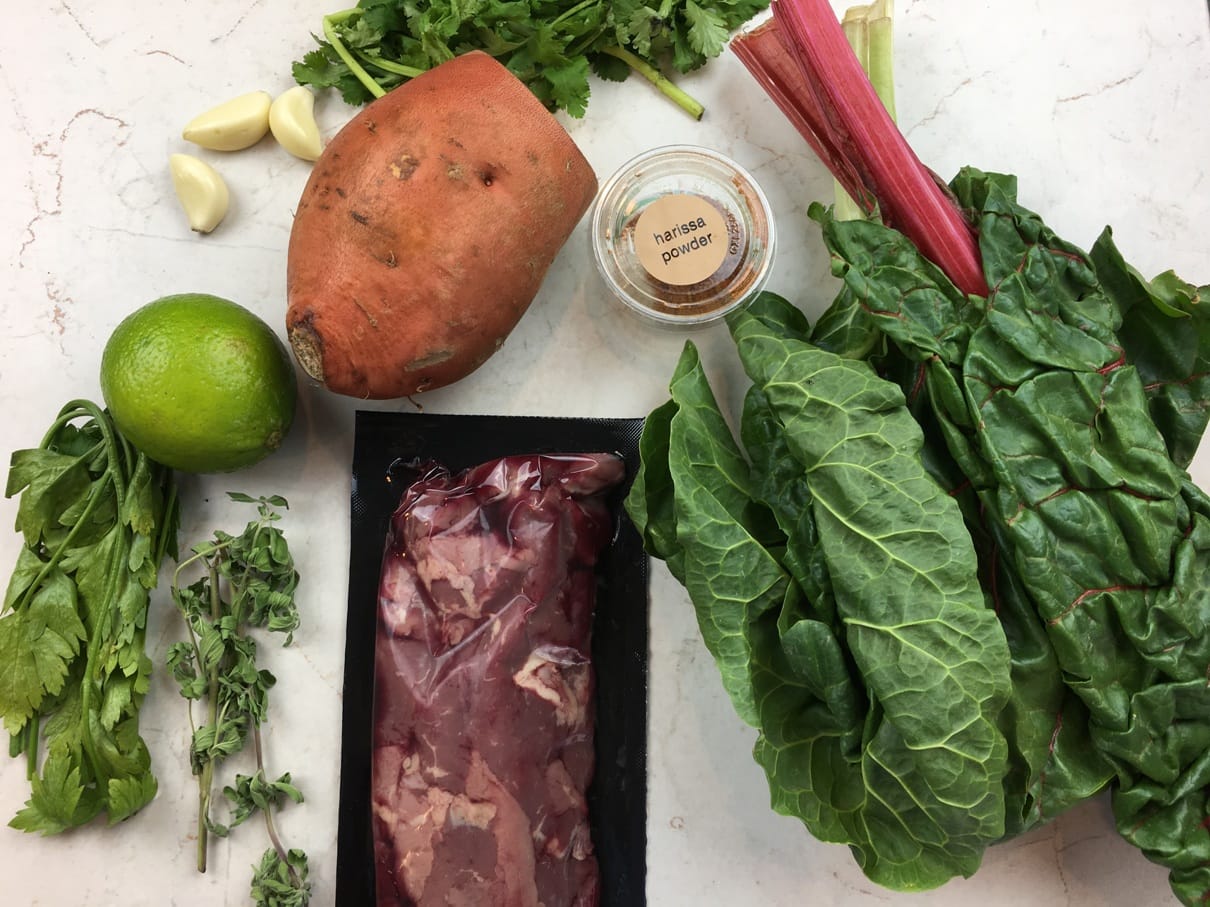 Or get a jumpstart on healthy eating in 2019 with fresh meals made from whole foods delivered when you choose.
The 2018 Cyber Deal is $60 off 3 weeks of meals. That's $20 off a week!
There's also another deal (if you know that you want a month of meals) that is $80 off 4 weeks of meals!
Not ready to sign up for three weeks yet? Then try out this 50% off offer to see what Sun Basket is like.
Here's my video of unboxing my first Sun Basket meal delivery kit:
This box of clean eating snacks is on my list of best healthy subscription boxes.
The Black Friday and Cyber Monday Deal (November 21-27) is:
Here's a video unboxing of Love With Food Subscription box:
GlobeIn monthly subscription box delivers handmade, ethical and gorgeous items to your door made by artisans from around the world!
Each month has a new theme, and they are all gorgeous. December's theme is Celebrate! Here's a preview of some of the items that will be in the December GlobeIn box: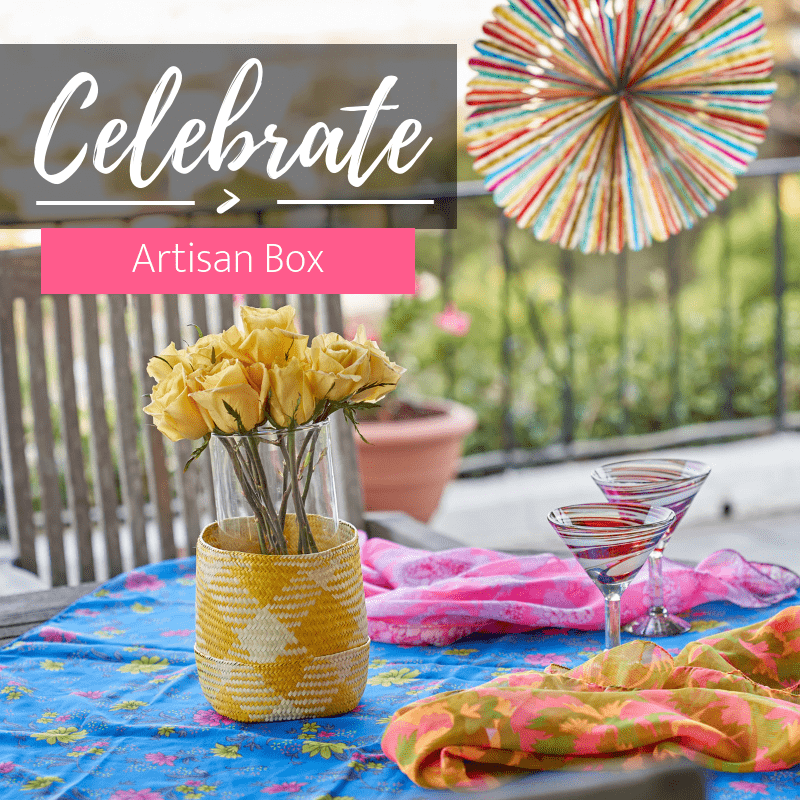 GlobeIn makes a perfect gift for anyone (they are on my list of Gifts that Spread Kindness Gift Guide). Or they are a great way to indulge yourself!
For GlobeIn's Black Friday Sale (November 21-25, 2018):
30% off site wide!
Free Shipping on orders $50 or more in the GlobeIn shop
11. Green Building Supply
Get an extra 10% off eco-friendly carpeting and area rugs with Code IHEARTCARPET until November 26.
One of my favorite allergy friendly flooring options, Forbo Marmoleum Click Cinch Loc, is also on sale. Get 50 cents off per square foot with Code THANKSCLICK18.
12. Stikwood
I loved talking with Stikwood at the International Building Show this year. And I'm really impressed with their non-toxic ways to freshen and renovate your home decor.
Everything on their site is on sale right now, including 25% off Reclaimed Weathered Wood (no code needed for the Black Friday sale).
There's so much on sale at Wayfair right now! I don't even know where to begin! I'm pretty choosy about the types of products that I bring into my home and what materials they are made of. I'm happy that Wayfair has so much selection that there's plenty for me to choose from, even with my very high standards!
I love this simple, non-toxic cleaning solution from Branch Basics. Get 20% off their Starter Kits and FREE Shipping! Sale ends November 26, 2018.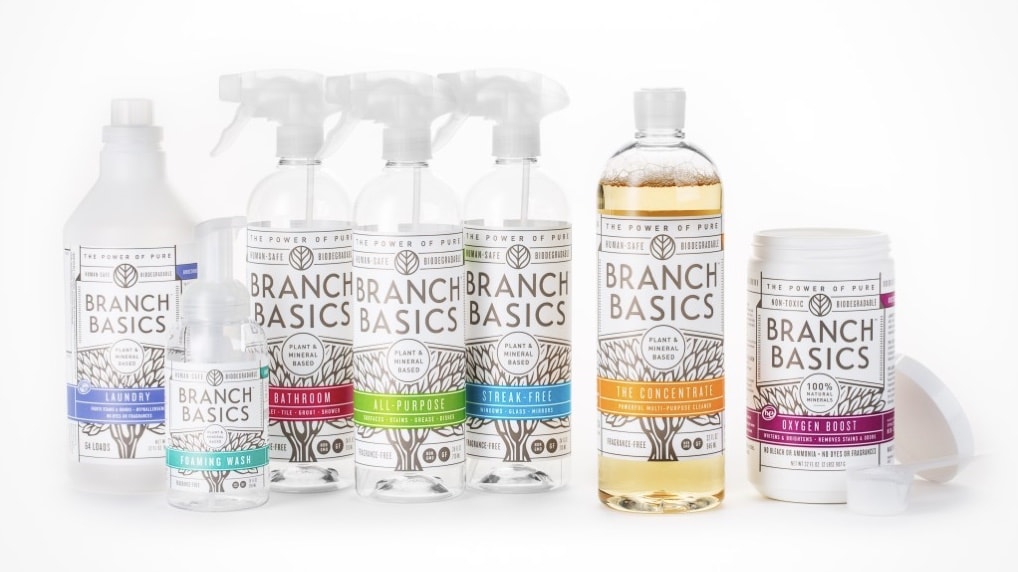 Use Code HOLIDAYGIFT20 for the savings on the multi-pack complete with bottles, concentrate, oxi boost and a holiday gift bag.
15. Vitacost
I've been using this website that offers discounted natural foods, cosmetics and green cleaners for more than 10 years. And I can't recommend it highly enough.
Here's a video of just one of my hauls a few years ago:
Their Black Friday weekend deal is always AMAZING! For the past few years, I have always stocked up like crazy on foods that we buy all year long. In fact, I make a list of things to buy with their Black Friday deals for weeks before Thanksgiving weekend!
In 2018, I just scored tons of FABULOUS deals on Enjoy Life foods, Seventh Generation products, Mineral Fusion cosmetics and more. Here's how I did it:
I first logged into Ebates for an additional 6% cash back.
Then I added the deeply discounted Enjoy Life foods (they're 30% off) that I love (we eat their dark chocolate chips – which are currently a little more than $3 a bag – as snacks, instead of cookies or candy) at crazy low prices.
I stocked up on tons of Seventh Generation cleaners and feminine care products (I think Seventh Generation as some of the best natural feminine protection products)which are already on sale. Buy $30 or more of Seventh Generation and get an extra 30% off using Code SEV30.
Then I bought a lot of personal care products, including Mineral Fusion cosmetics, and was able to get an ACURE Oil for FREE because I bought $25 of cosmetics. Use code OIL25.
Spend $50 and get an extra $10 off with Code FRIDAY50 (expires November 24, 2018 at 11 p.m. ET).
16. Synergy Organic Clothing
I have bought a few items from Synergy Organic Clothing and have been really happy with them!
Plus, their prices during a sale are really hard to beat! I've often gotten brand new organic clothing for less than $20.
Get 40% off your entire purchase, including sale items, when you use Code GRATEFUL. Expires November 26, 2018 at Midnight PST.
For Etsy Cyber Week Sales, get 10-60% off items on the website.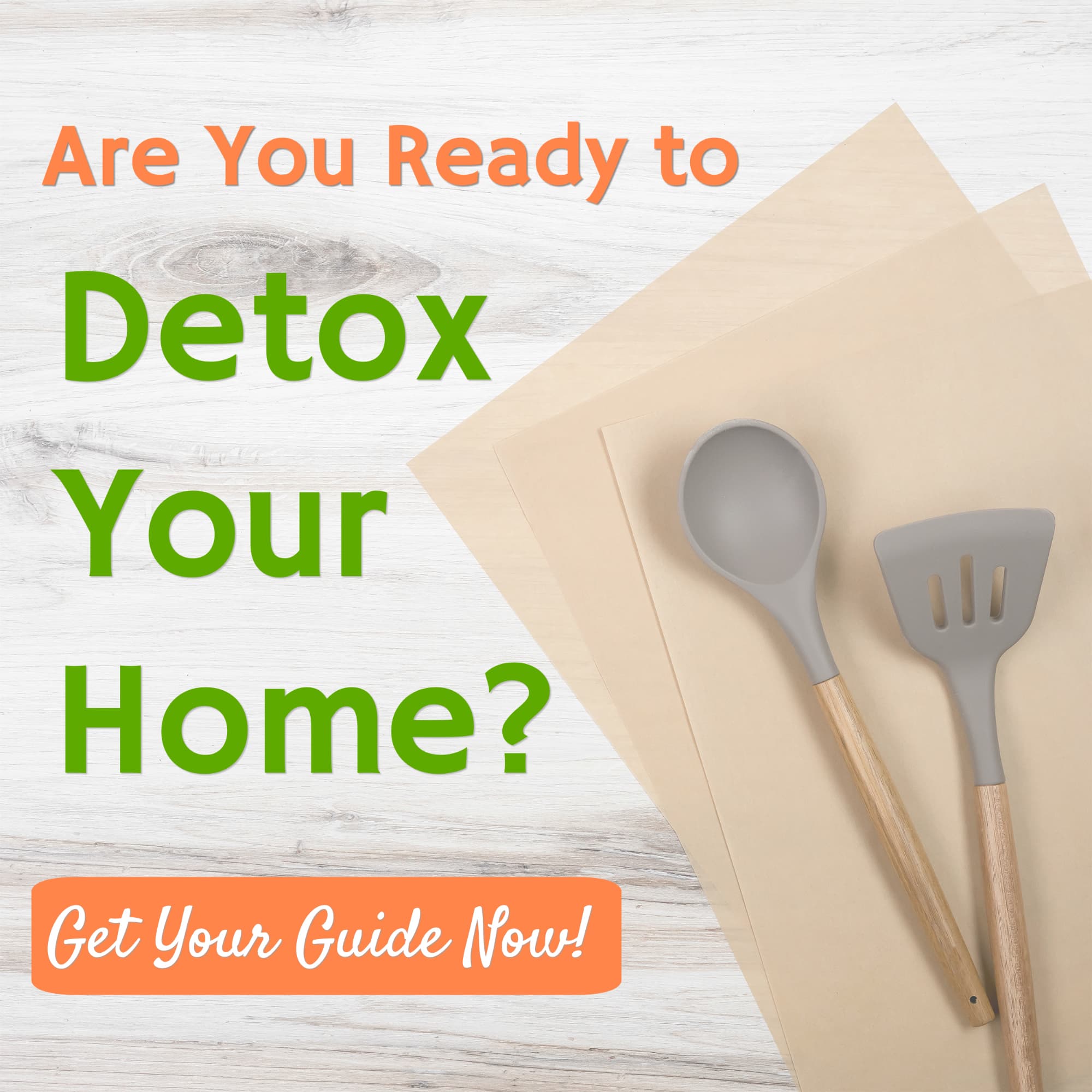 The deals are good through the end of day, November 26, 2018.
18. Hanna Anderson
So many organic clothes and cute pajamas in organic cotton! This website is THE site for super cute kids clothing and matching pajamas for the whole family!
Here's the Black Friday Deals good through November 25, 2018:
$25 for all kids pajamas & baby sleepers
30% off everything else: Discount taken from original price. Markdowns taken off current price for clearance items.
$15 moccasins.
Free shipping on orders $100+: Free standard shipping is valid on orders of $100 or more, after promotions/discounts are applied, shipped to a single U.S. address (excluding AK and HI).
Gift Guides
Not sure what to buy someone? Check out these gift guides: