Looking for the best silent air purifier? You know, an air filter to get rid of allergens, dust and mold in your air without a constant humming noise? I've found the best air purifier that eliminates 99.99% of harmful chemicals and particles in the air – and does it noiselessly. Without the need of cleaning filters or buying replacement filters. Score!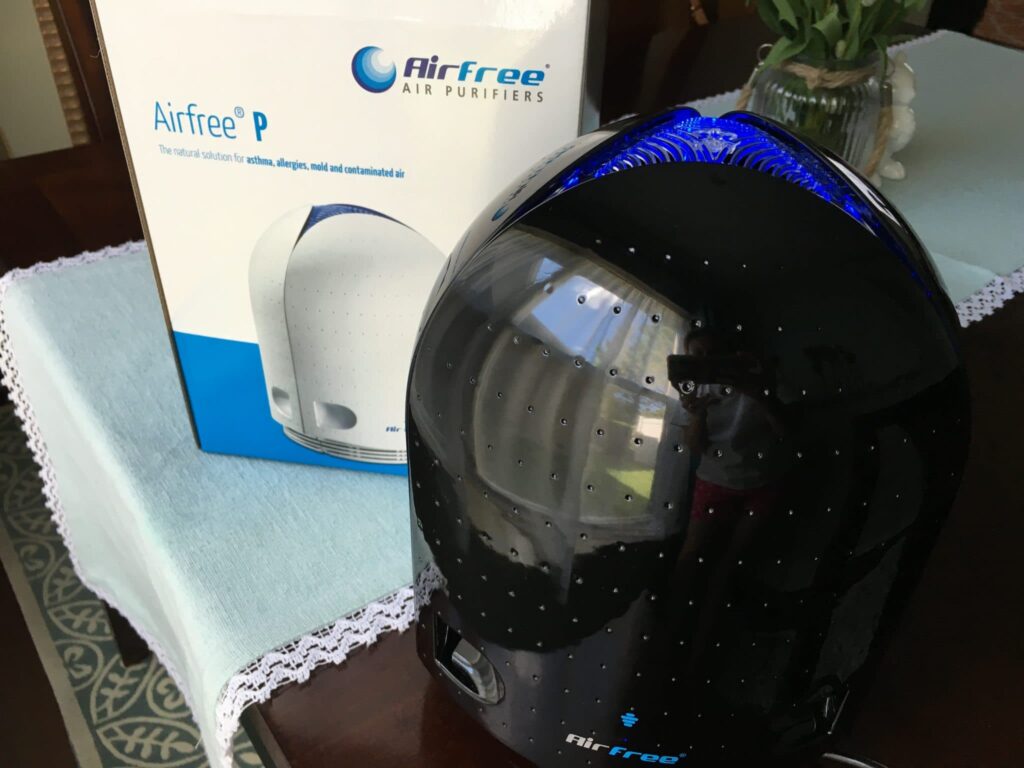 The Airfree air purifiers offer serious air cleaning power with no noise. Plus, no additional costs or effort on your part after your initial investment. With no ozone or ions released.
Here's how the Airfree air purifiers filter your air. The air comes in via the vents on the air filter. Then it is heated inside to temperatures up to 400 degrees. That hot temperature kills nasty stuff in your air – kind of like how boiling water can eliminate microorganisms, too. (I've already talked about how the power of sunlight can kill dust mites. So imagine how effective this temperature can be at killing allergens and mold in the air.)
What does the Airfree Air Purifier remove from your indoor air? It removes almost 100% of these microorganisms inside:
Mold
Allergens
Dust Mites
Bacteria
Viruses
Pollen
Pet Dander
Tobacco
Organic Odors
Ozone
Not to worry, though. This unit doesn't heat up on the outside. You'll feel a little warmth on the top, but as you can see in my real life video below – you can still touch the unit comfortably.
There is a light on top, which can be dimmed to brightness levels. This is especially nice if you're looking for a night light or soft lighting where you put the Airfree Air Purifier.
I tried out the Airfree Onix 300 Filterless Air Purifier that the company sent me to review. I have to admit, I expected some kind of noise or odor when plugging the air purifier in for the first time. It was totally quiet. NO NOISE!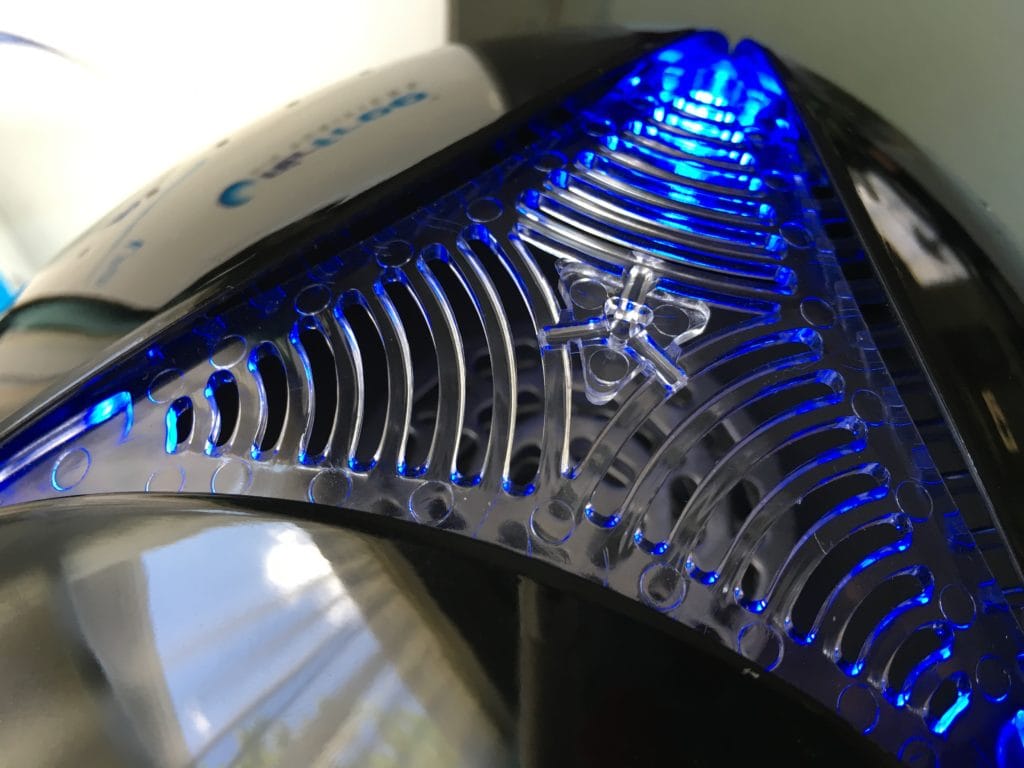 The Airfree Onix 300 Filterless Air Purifier never needs a replacement filter or for you to even wash the filter off. Nothing. The nasty stuff gets burned off, so you don't have to waste any effort on your part. And you're not caught in that trap of having to pay for and order replacement filters, which adds up in expense.
The air purifier that I used cleans the air up to 650 square feet. That's a pretty large space! If you've got an open floor plan, this is perfect for you. No need to buy a bunch of different little air purifiers for a big room.
Pin it & Share!

Of course, there are smaller Airfree Air Purifiers for smaller rooms, too.