Natural feminine protection is a MUST for anyone worried about exposing themselves to unnecessary chemicals and toxins. Think about it – one of the most sensitive areas of the female body probably shouldn't have products with synthetic chemical residues near (or in) it for days or a week at a time!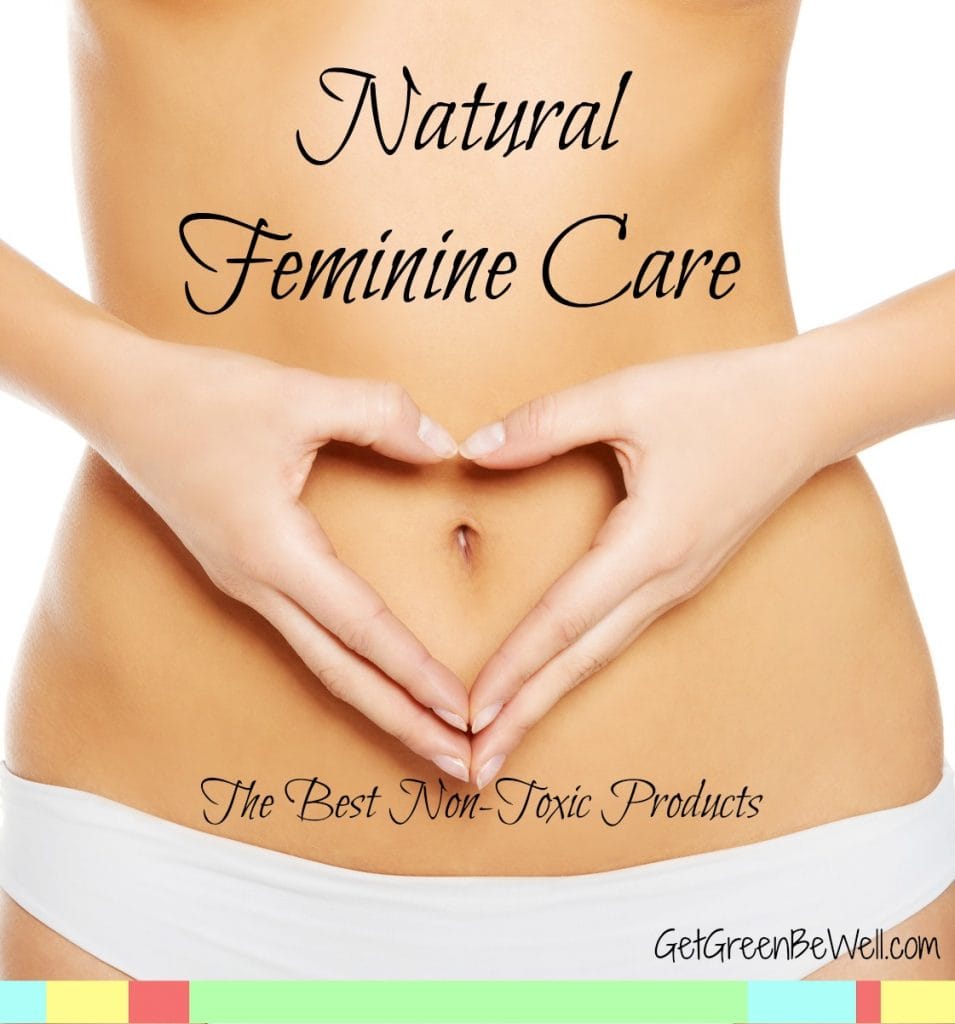 The areas where feminine protection products are used, whether inserted (such as a tampon) or against the surface (such as pads), aren't protected by layers of thick skin like the rest of your body. No, feminine protection products are used on mucous membranes which are more sensitive to synthetic and toxic exposures.
The average woman is expected to have 350-500 periods in their lifetime. Isn't time to start choosing natural options for your period for the hundreds of exposures to feminine protection products that you will have?
Chemicals in Feminine Protection Products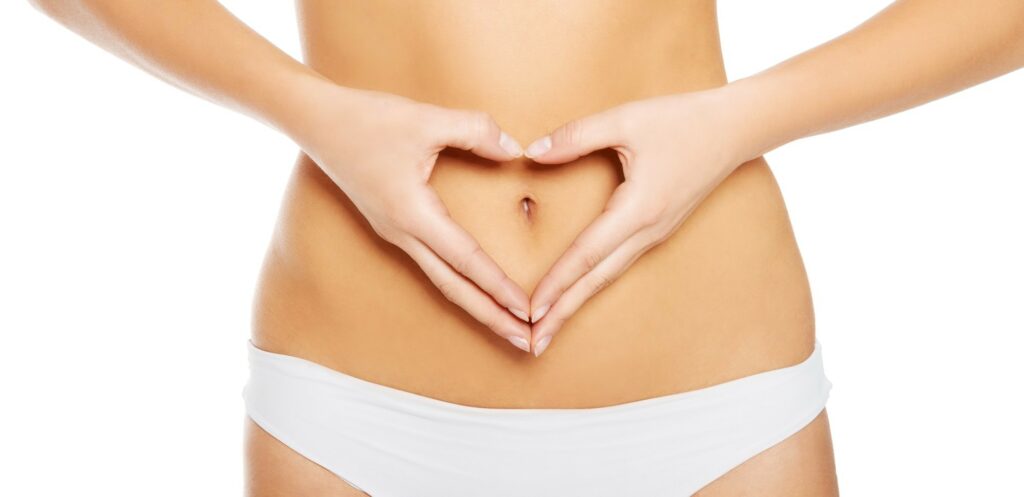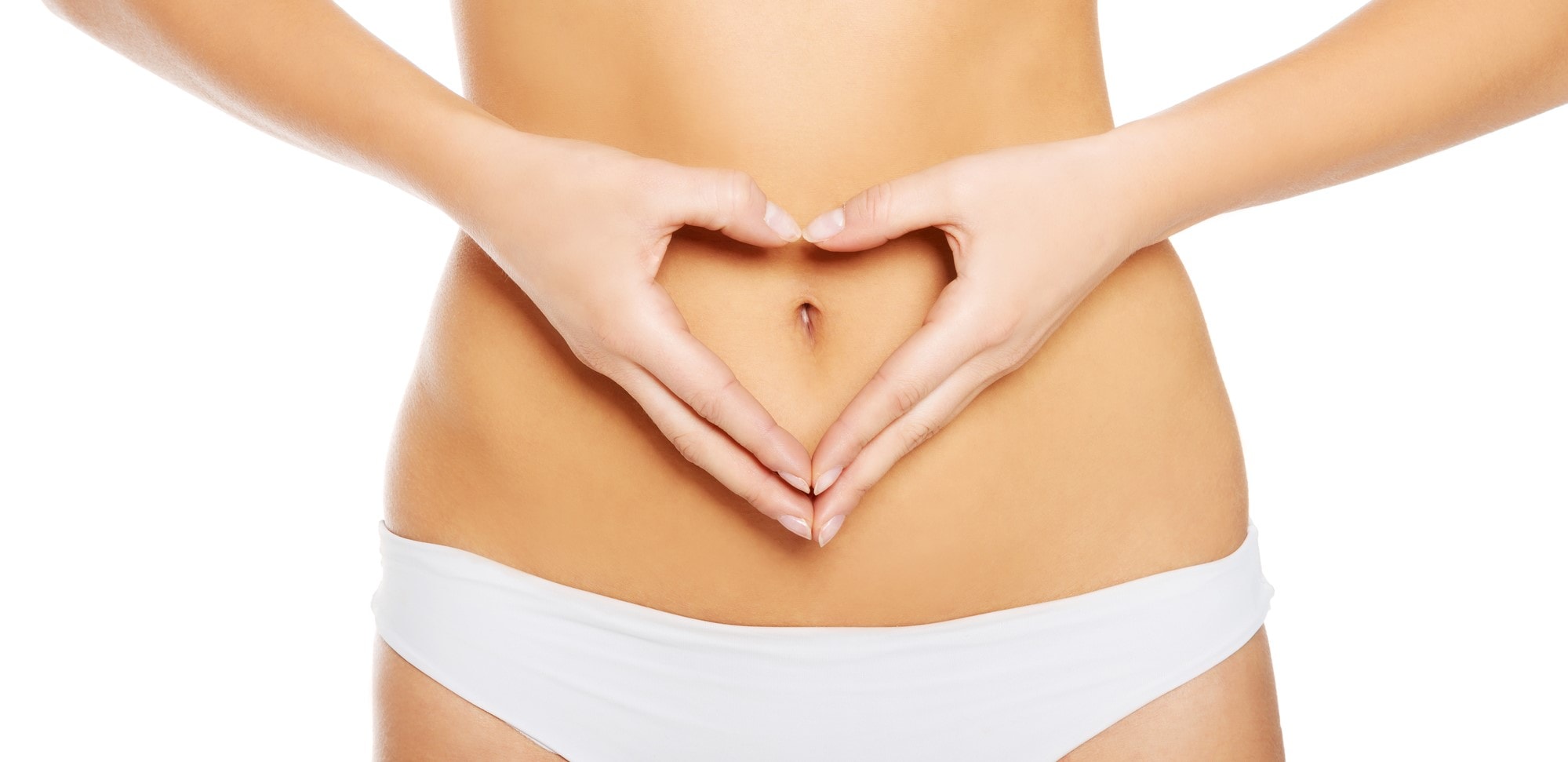 Feminine protection products can contain toxic chemicals, as our friends at Women's Voices for the Earth found out.
Their test results found chemicals in Always pads that you probably don't feel comfortable exposing your most sensitive parts of your body to.
Choices in Natural Feminine Protection
The same types of pads, tampons, liners and other feminine protection products that are available on mass market shelves are available in natural forms, too.
So you don't have to give up the type of protection that you are used to.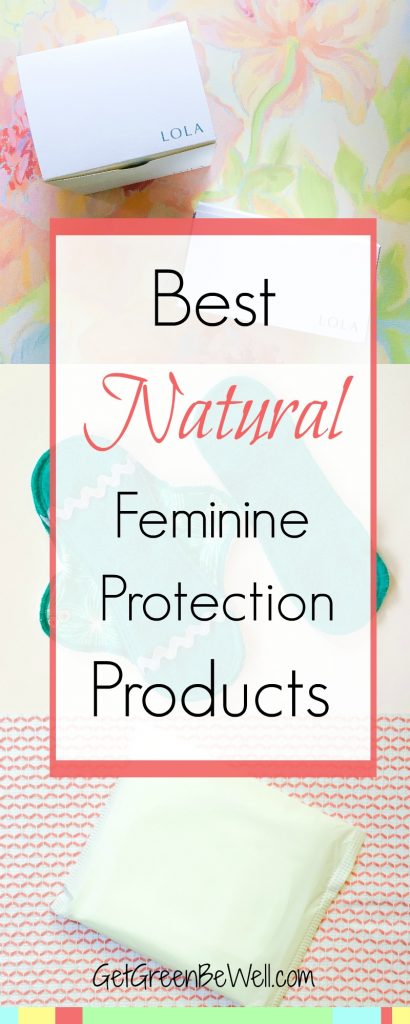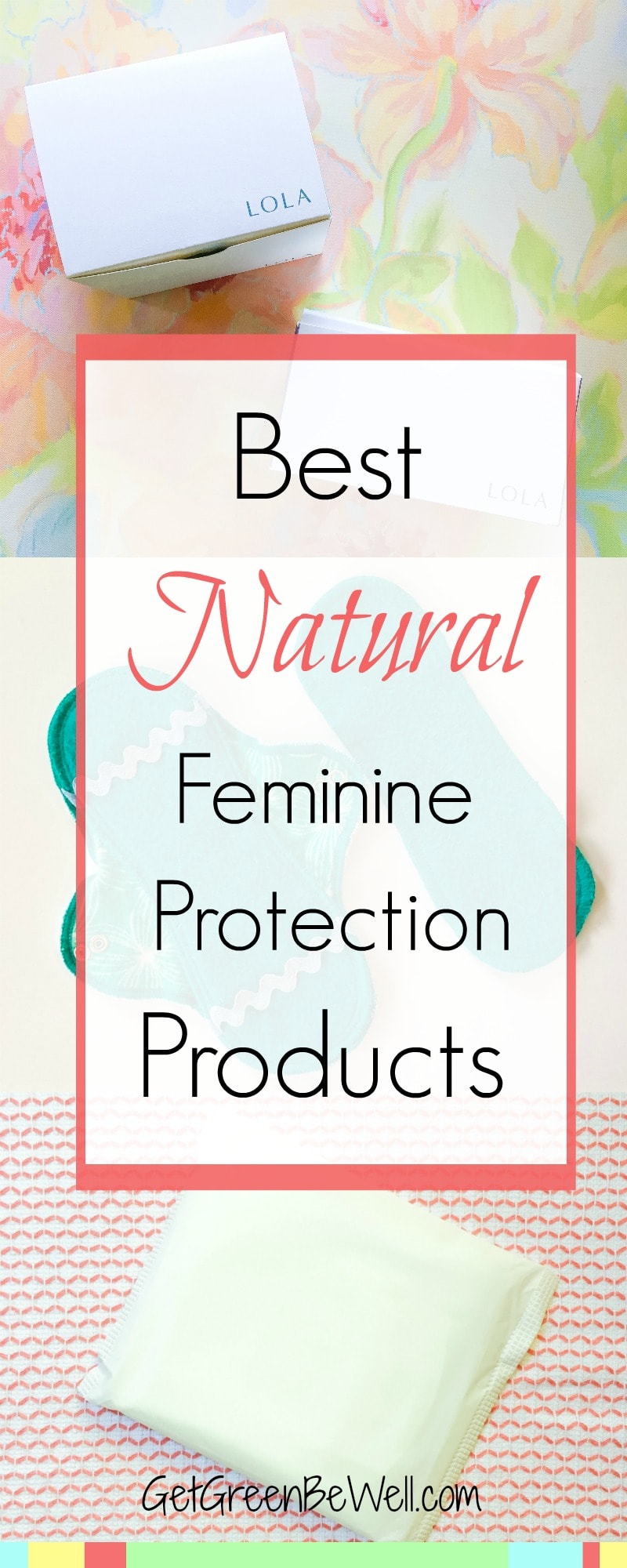 The choices of natural feminine protection products go above and beyond traditional options, though.
In addition to disposable pads, tampons and liners, there are also reusable cloth pads, as well as reusable inserts, such as the DivaCup, which collect menstrual flow. Who knows, you might find an alternative feminine protection product that you love even more and will save you even more money.
Best Natural Feminine Protection
For more than two decades, I've tried to find the least toxic feminine protection products that wouldn't add more misery to that time of the month than necessary.
For me, it was a matter of finding natural feminine protection that wouldn't irritate my skin. Most conventional products easily found on the supermarket shelves created rashes and sores similar to diaper rash. Add that misery to the other physical challenges of a period each month and it was agony.
Perhaps your skin isn't as sensitive to the chemicals and artificial ingredients used in mainstream feminine protection products. Maybe you are more worried about chemical and potential toxin exposures that you don't feel now, but could impact your health in the future.
Either way, these are the best natural feminine protection products that I've found. I have used them all. (Love a brand that I haven't tried? Let me know in the comments below!)
Seventh Generation
This is the first natural feminine protection product line that I tried and I have to say that it's still my favorite. This is the one that I always use.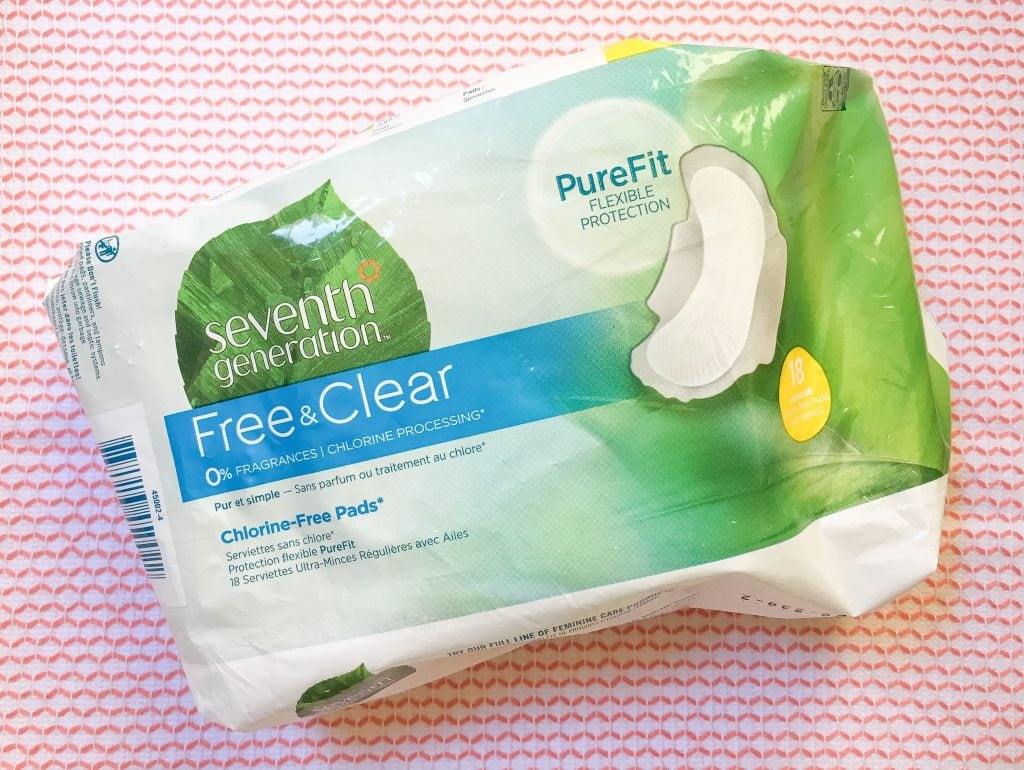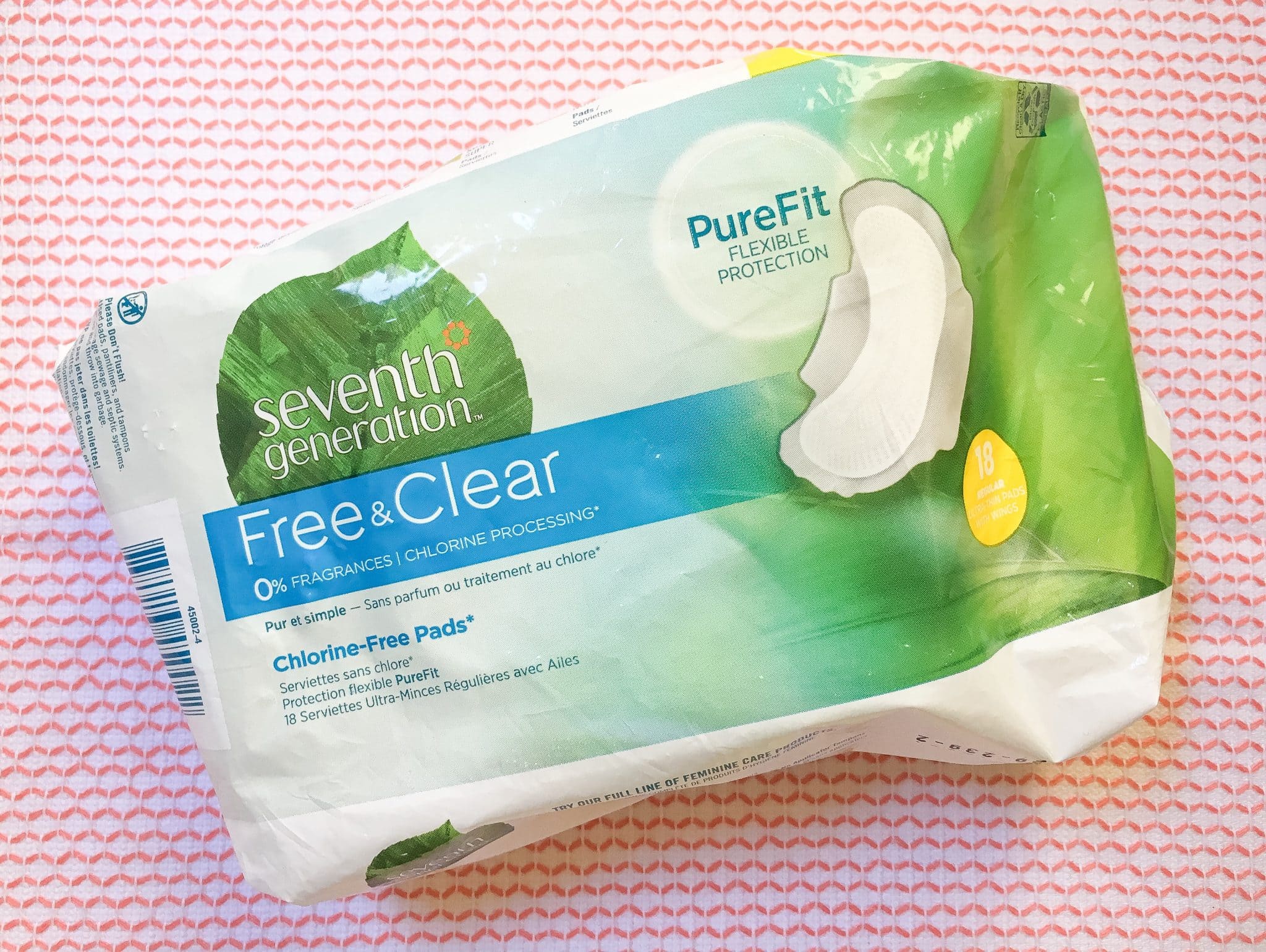 I order them on Vitacost for additional savings (logging into Ebates first for even more money back! New users get a $10 credit free!).
You can buy them on Amazon, too. As well as in natural food stores. And in some big box retailers you can find Seventh Generation feminine protection products on the shelves for easy shopping.
Seventh Generation Free & Clear has no fragrances or dyes and no chlorine processing in the pads.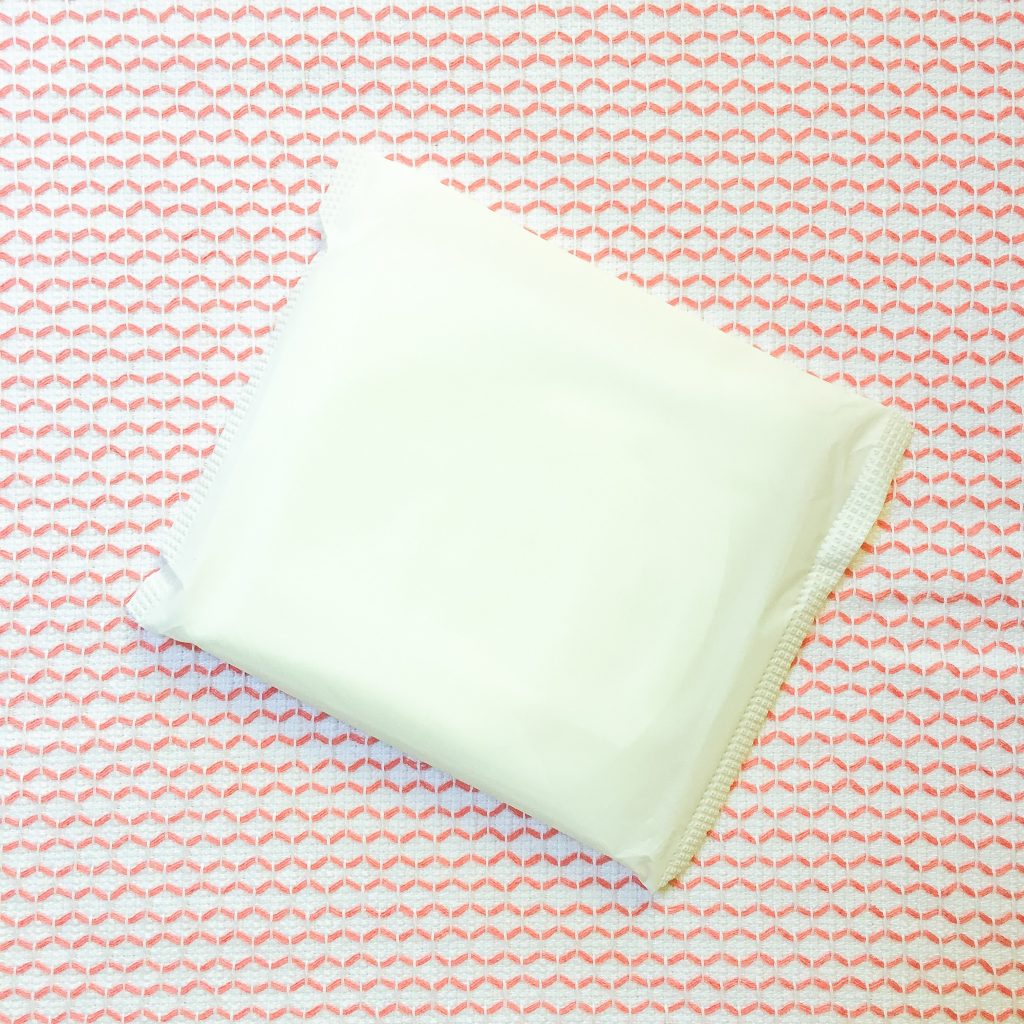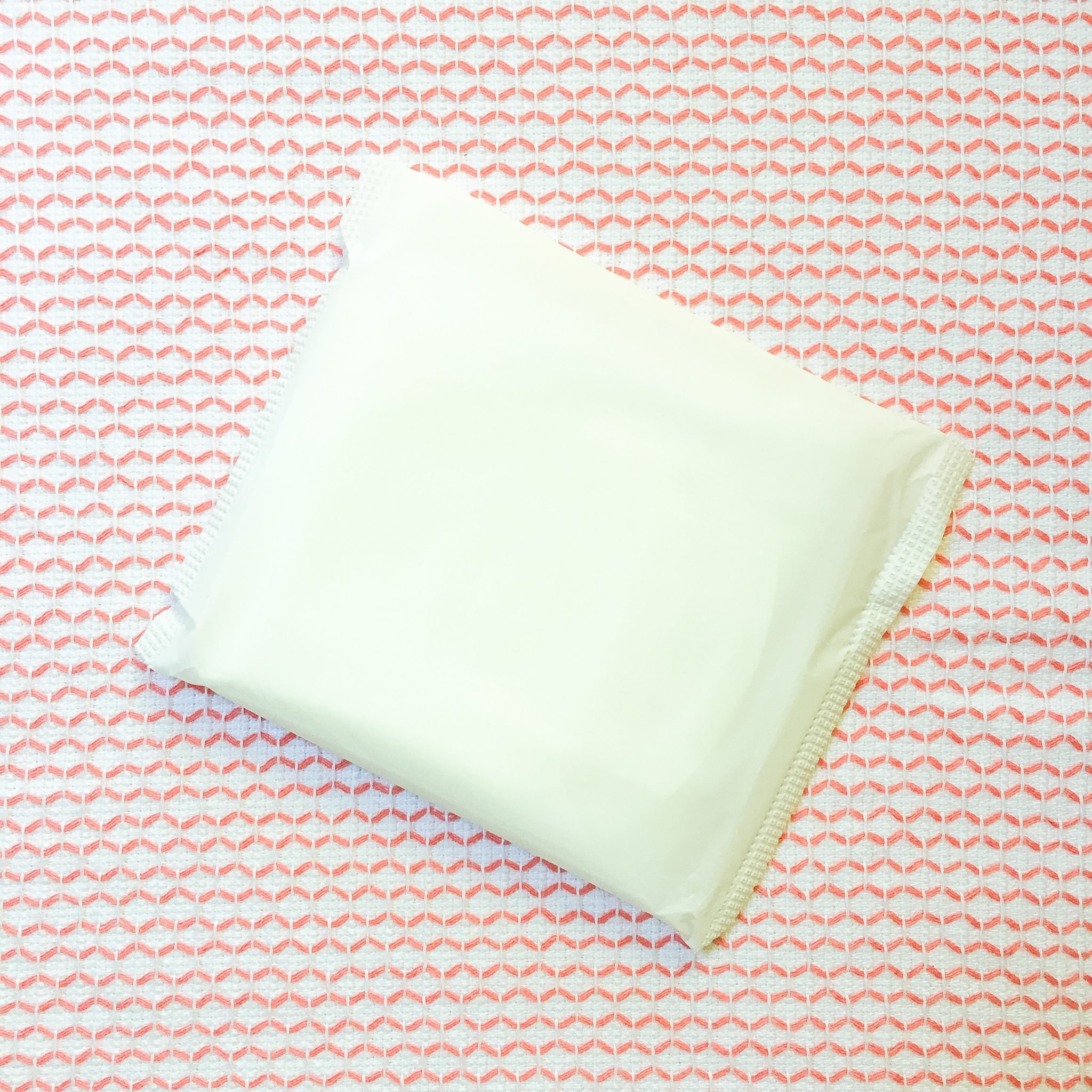 The PureFit pads which conforms easily to your body are made with:
Chlorine-free processed wood pulp
Super-absorbent polymer
Polyolefins
Adhesives
Silicone-coated paper
The Seventh Generation Regular Ultra-Thin Pads with Wings work great. They easily trap in moisture. The adhesives on these pads are super strong and stay in place all day.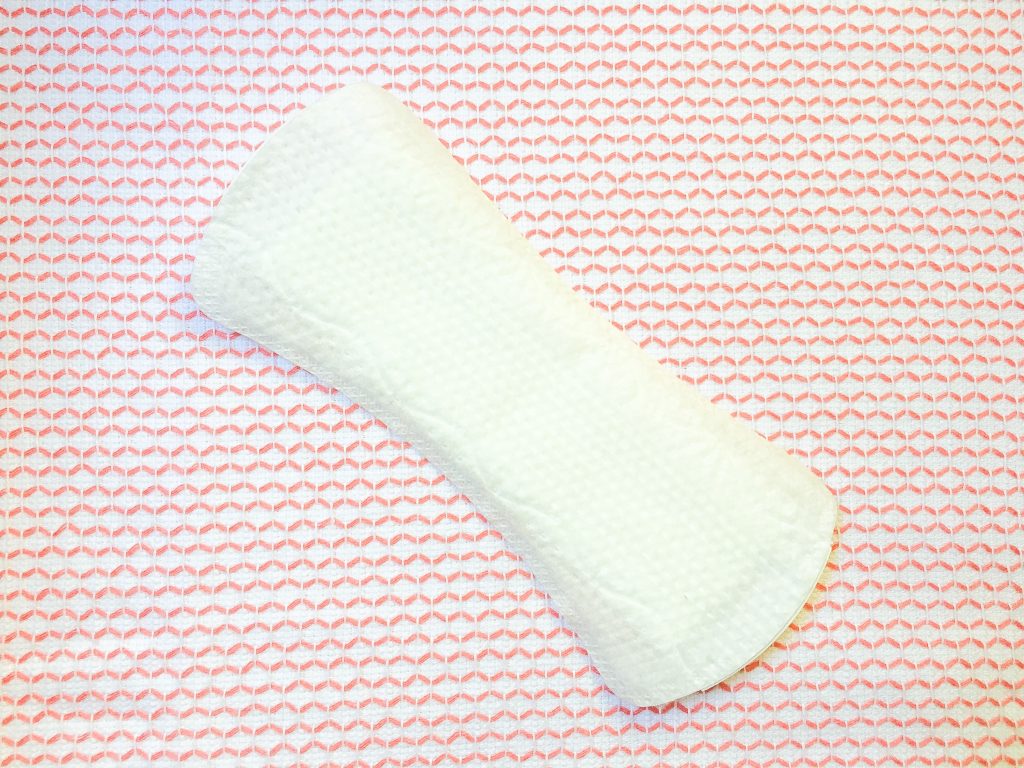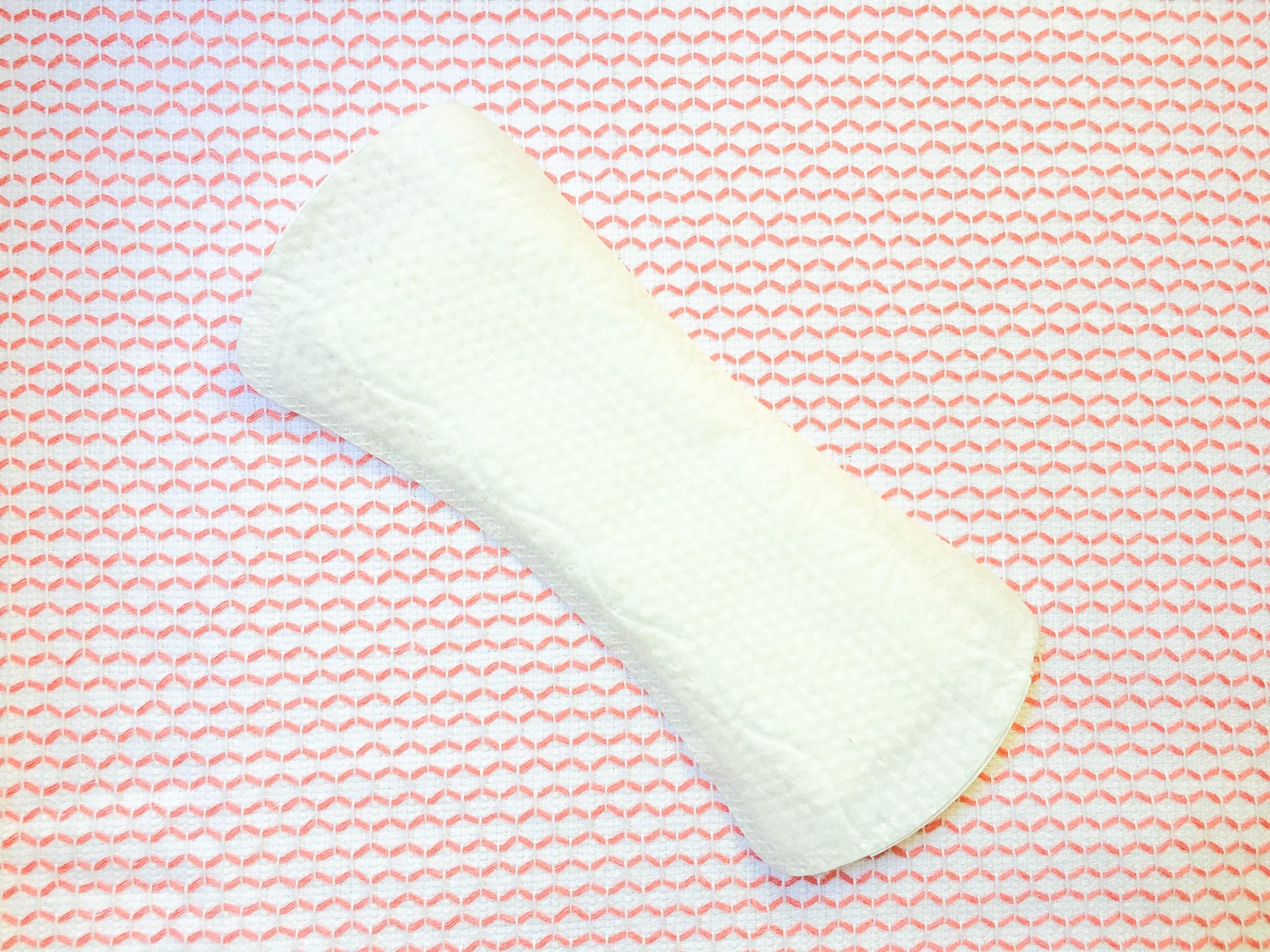 The Seventh Generation Pantiliners are excellent, too. Traps in moisture and stays in place all day. Super absorbent. I wish they still offered individually wrapped ones, though. The bulk box option isn't convenient for tucking one away in your purse or packing for a vacation.
The Seventh Generation Overnight Pads are obviously much thicker and absorbent than the Ultra Thin pads. My experience shows that the absorbent material tends to bunch up and get molded to your sleep position overnight. So you might not have totally even coverage by morning time.
Seventh Generation has an amazing array of products, including wipes, pads, liners, baby products and more.
LOLA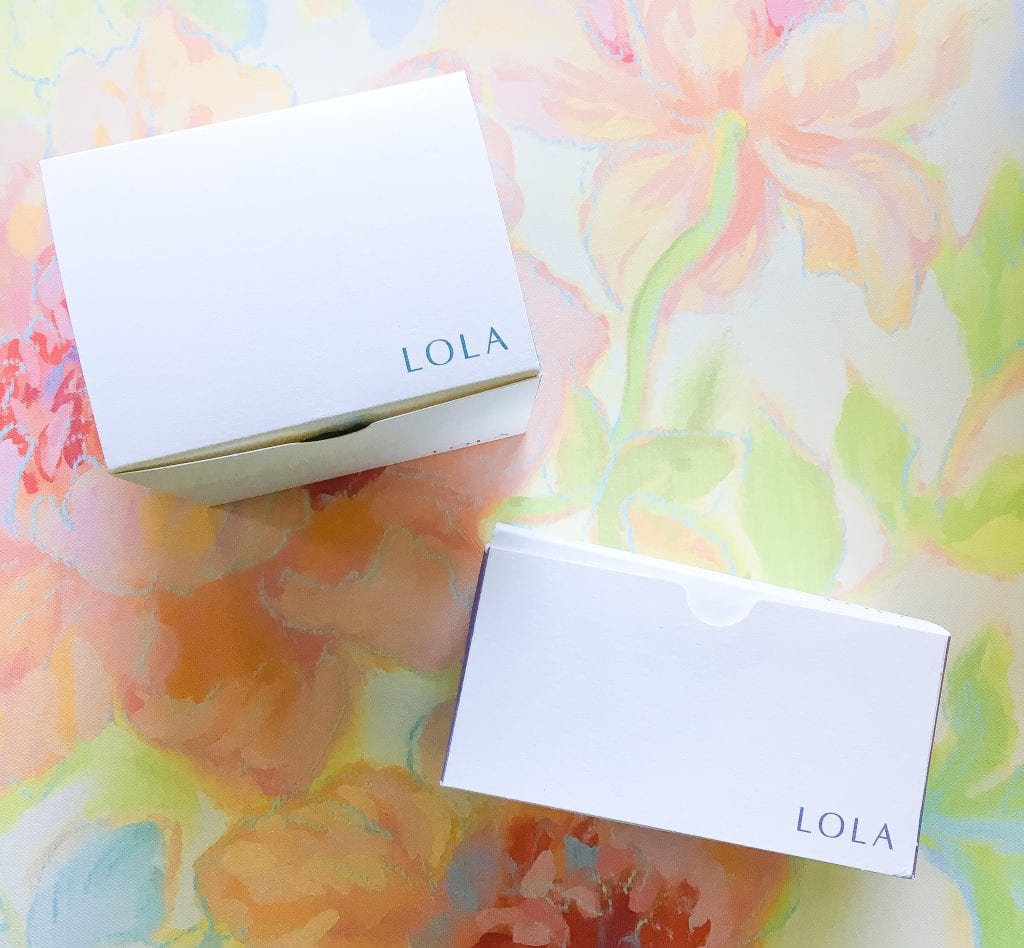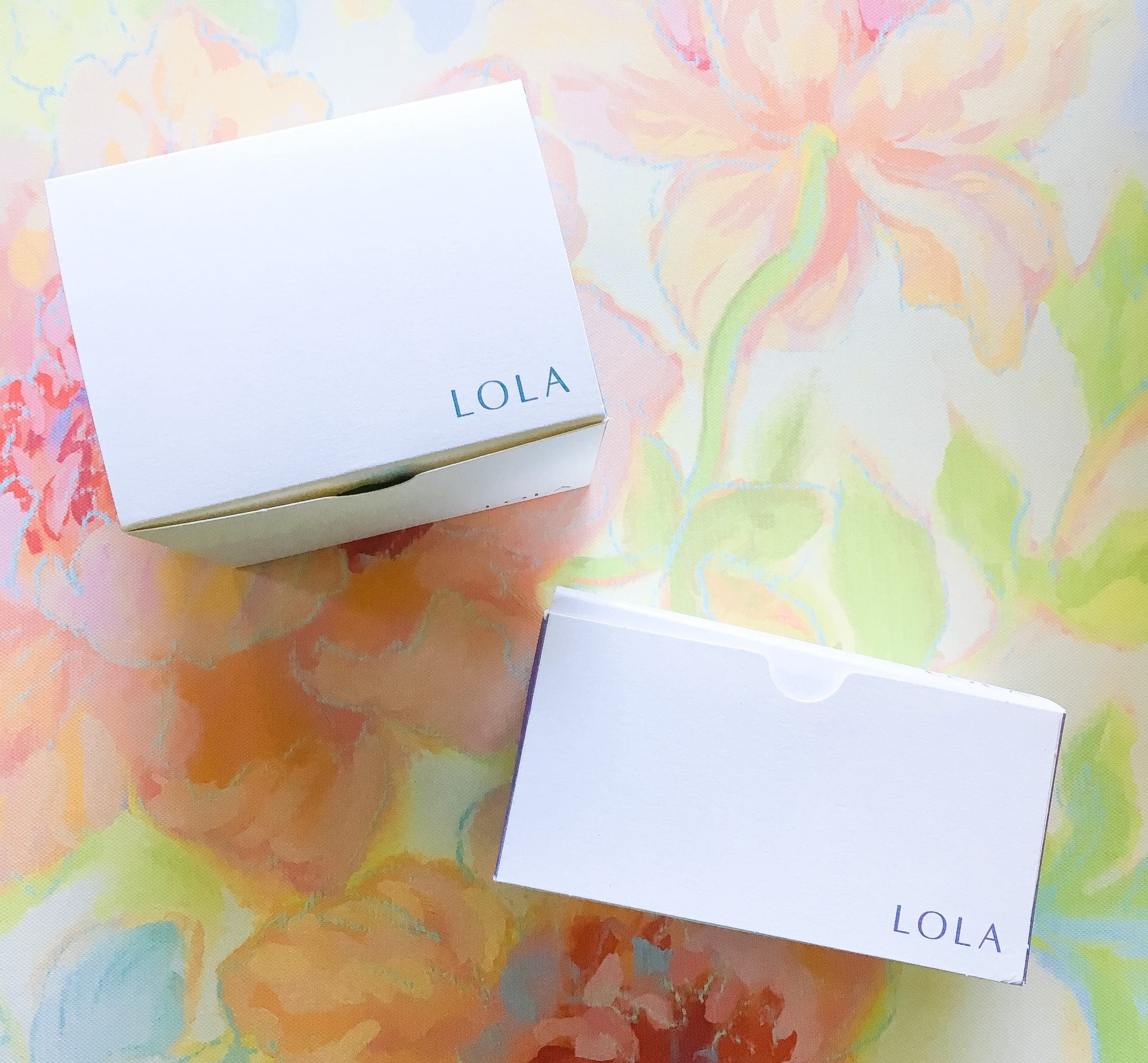 These subscription-based feminine protection products will be delivered discreetly to your door. And I do mean DISCREETLY. There are no big stickers shouting to everyone what you're receiving on your doorstep. Even the boxes that contain the feminine products are simple, clean and don't reveal what's inside unless you look on the back.
LOLA is made with 100% organic cotton and a non-toxic adhesive and is unscented.
You won't find any synthetics, additives, or fragrances.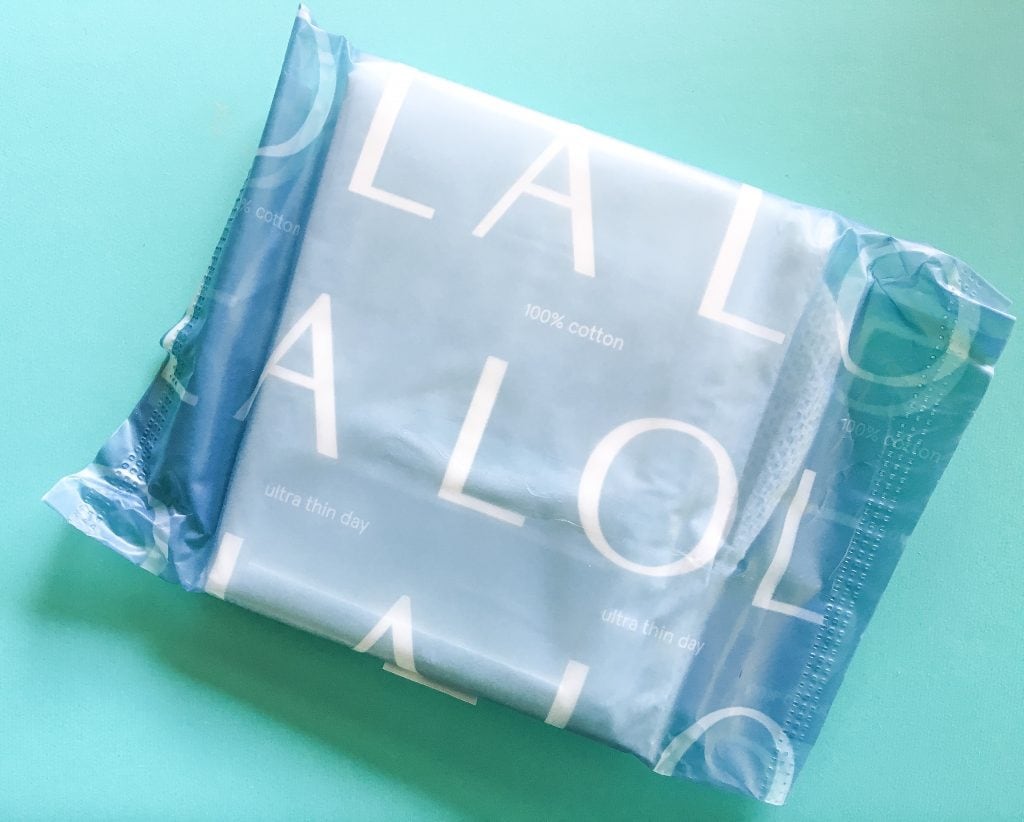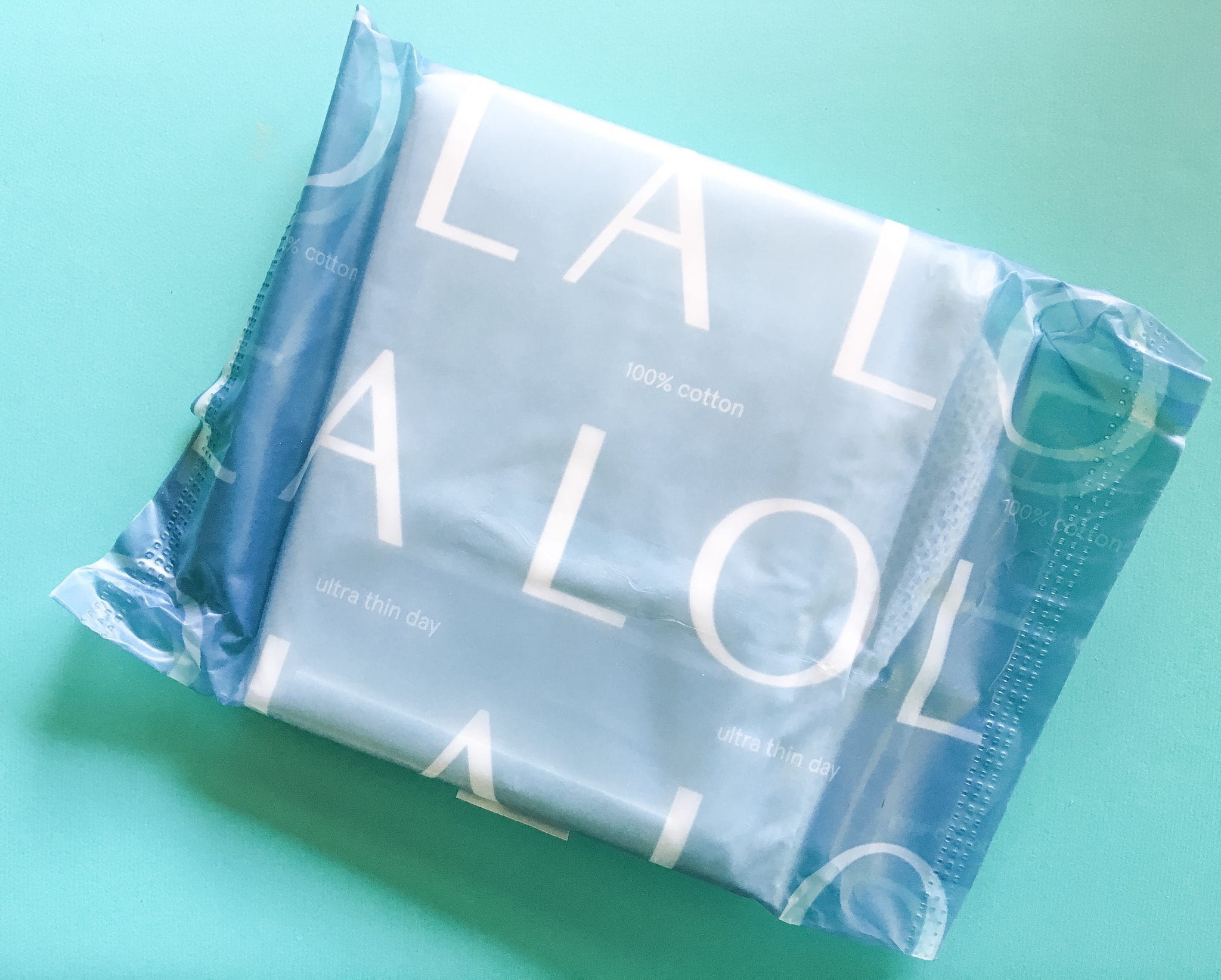 I tried the ultra thin pads with wings and the ultra thin liners.
The LOLA ultra thin liners worked great. They stayed in place and great absorption.
The LOLA ultra thin pads with wings also worked great at absorption with no weird wet residue that kind of just sits on top, like some other products. My only problem was that the adhesive on the wings was minimal and didn't really stay in place for a long amount of time.
Natracare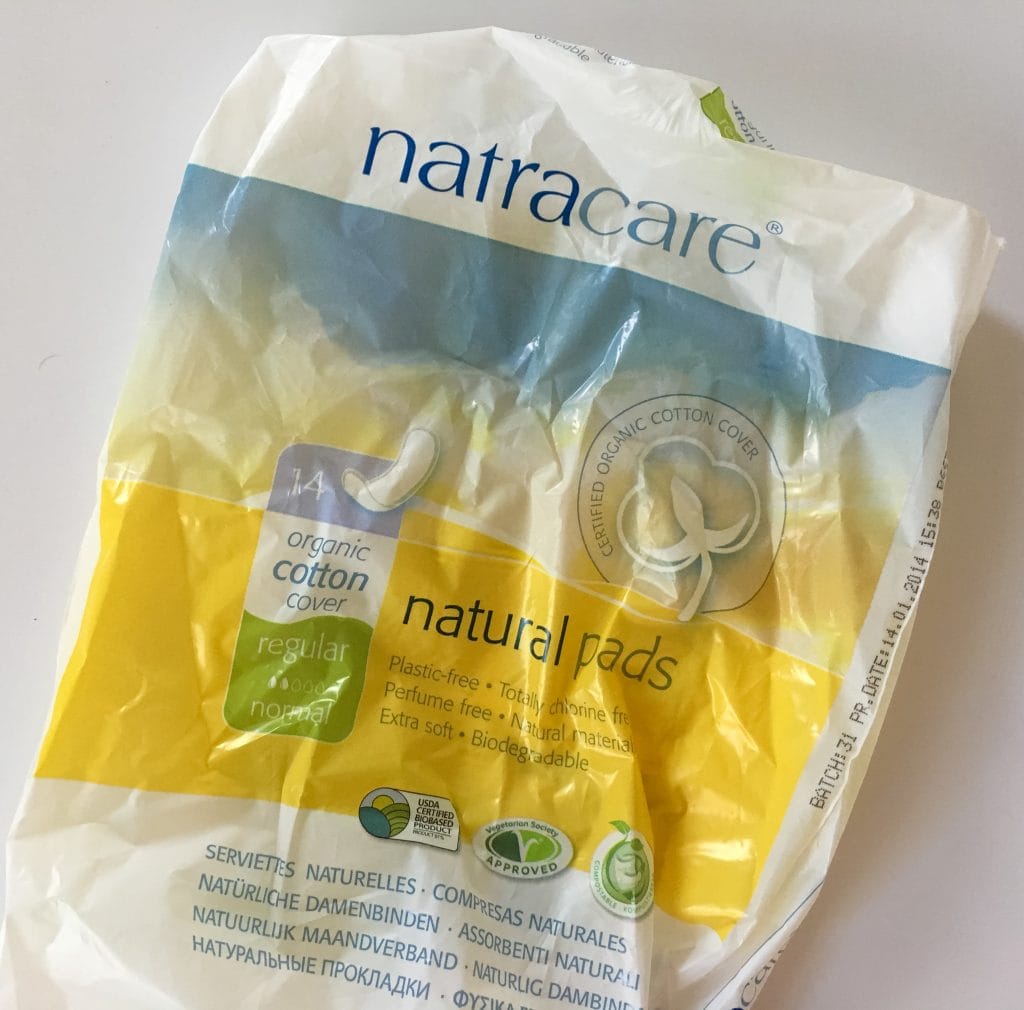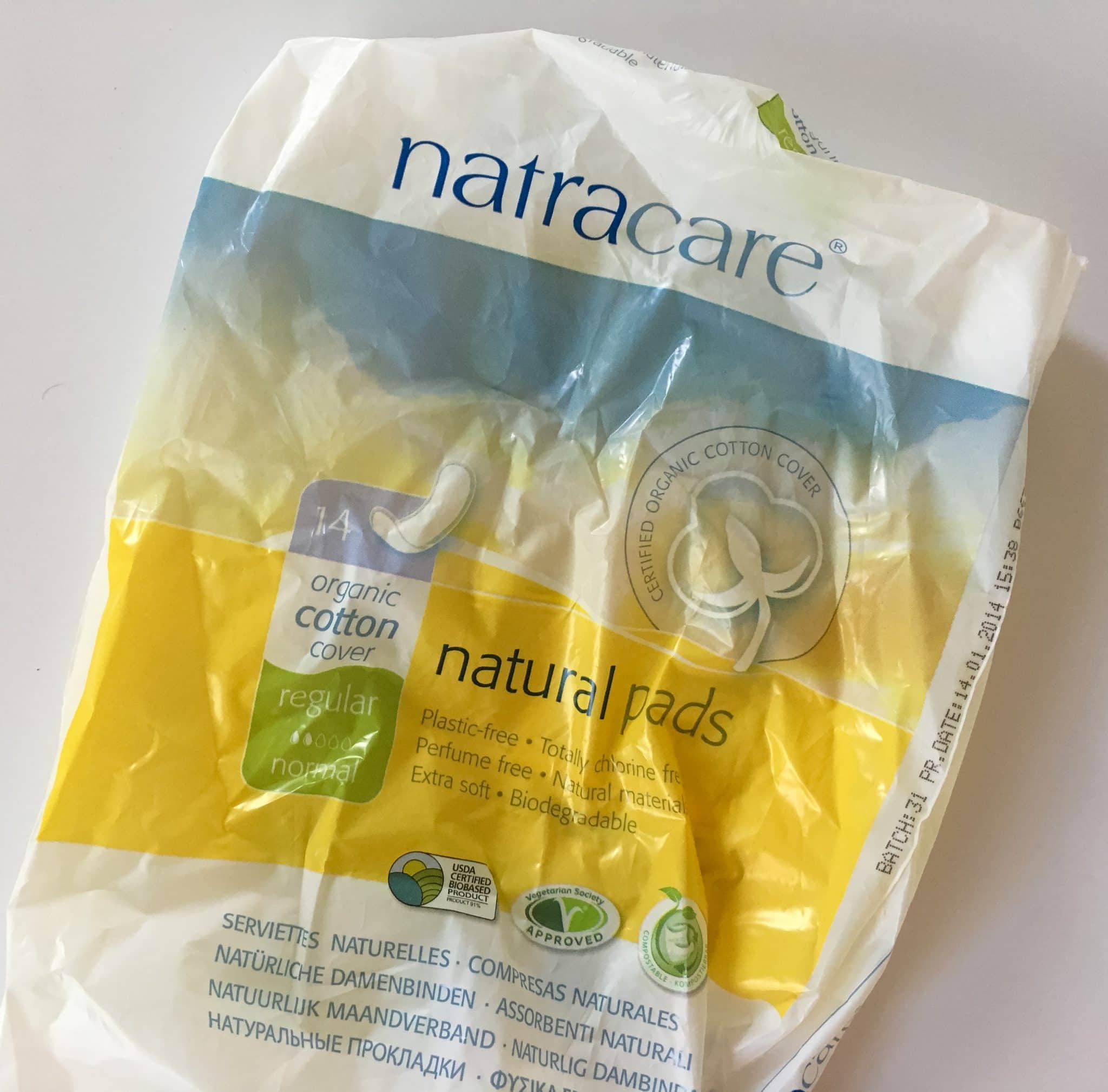 From personal experience, I would never ever use these pads again. The Natracare Natural Pads had too little adhesive, which means they shifted out of place – not a good thing. Also, the absorbency of these natural feminine products seemed to be the worst out of any of the non-toxic pads that I tried.
Every woman knows, if there is no sufficient absorbency, what is the point?
Natracare does have a wide range of products, including pads, liners, tampons, feminine wipes, maternity pads, baby wipes and more.
Organyc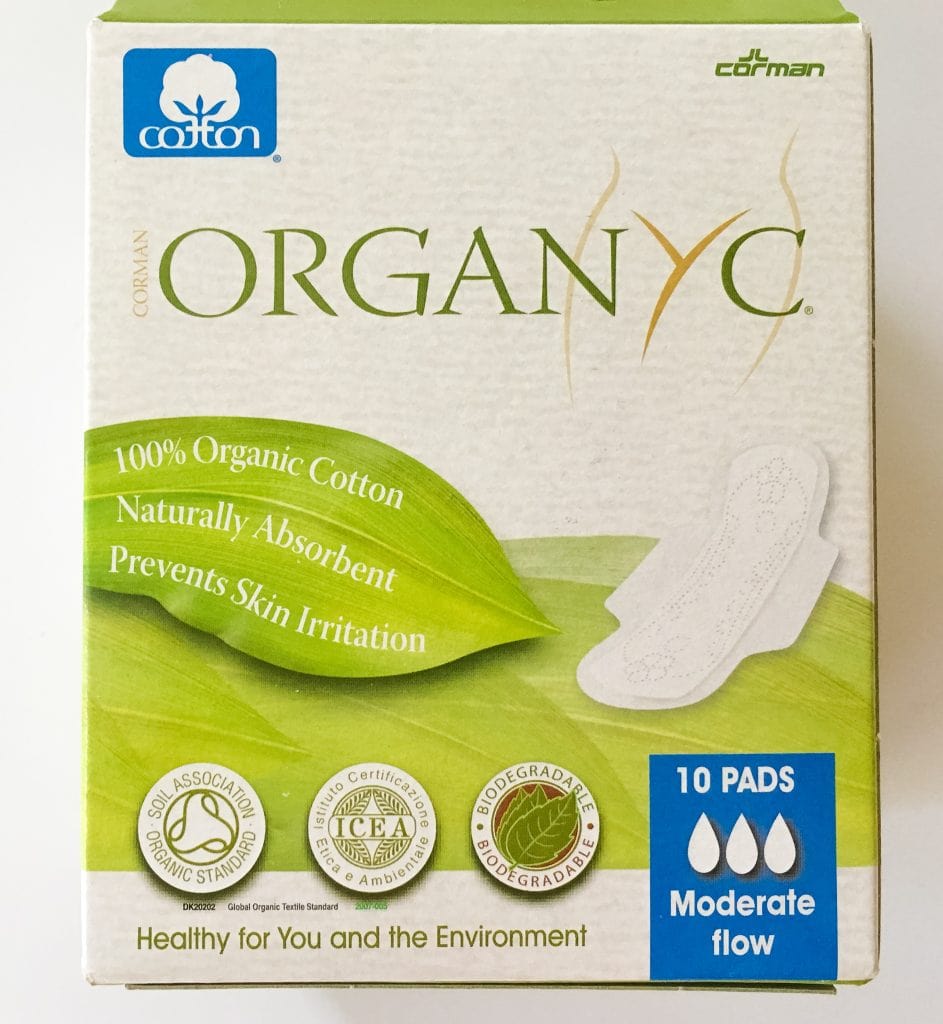 Made with 100% organic cotton, these pads aren't bad. They didn't seem to stay in place or absorb as well as my favorite brands, but they weren't as bad as the worst brands I reviewed.
They were somewhere safely inbetween.
Organyc has a line of pads, pantiliners, tampons, and other products, including baby items and cosmetic products.
Lunapads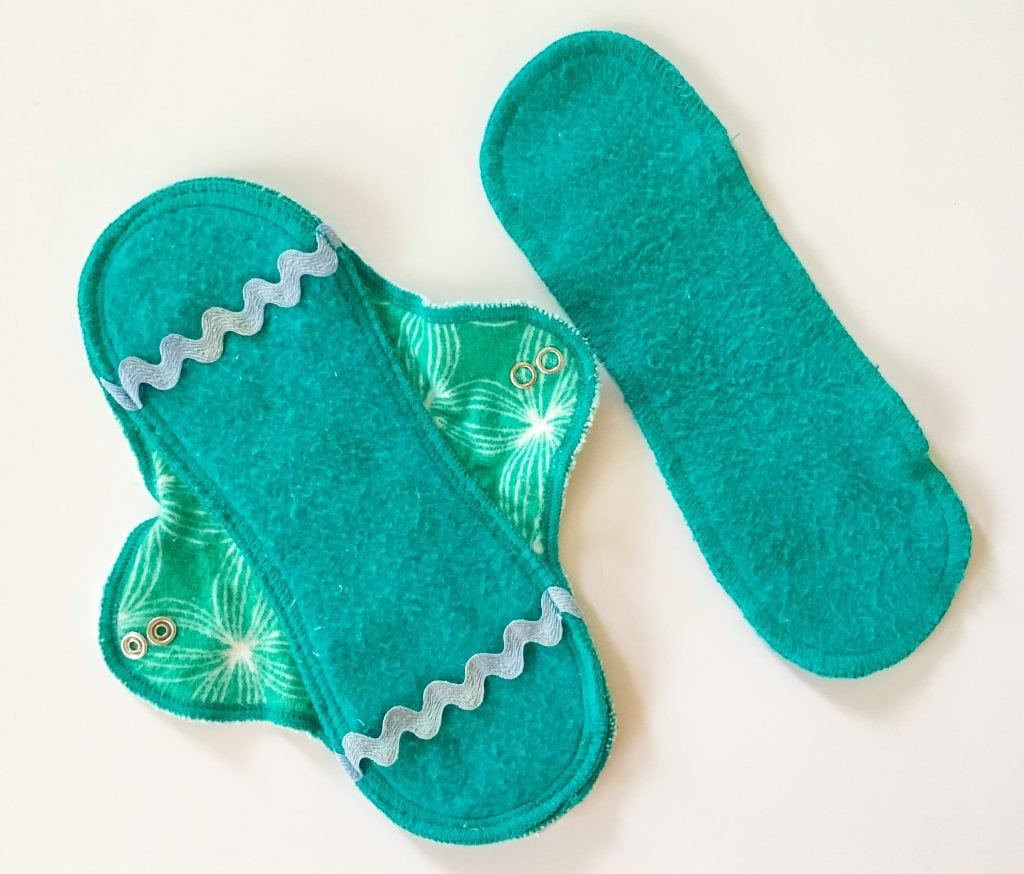 A reusable cloth menstruation pad? Yeah, I know what you're thinking. Gross!!!
I agreed.
Then I tried them.
I still agree that they are gross. But they do work. And they do work well!
Lunapads are snapped into place around your underwear. Then the supremely absorbent liner insert works great at absorbing flow. You can change the liners throughout the day, keeping the Lunapad base in place. Liners come in different levels of absorbency based on your needs. There are also Lunapads pantiliners.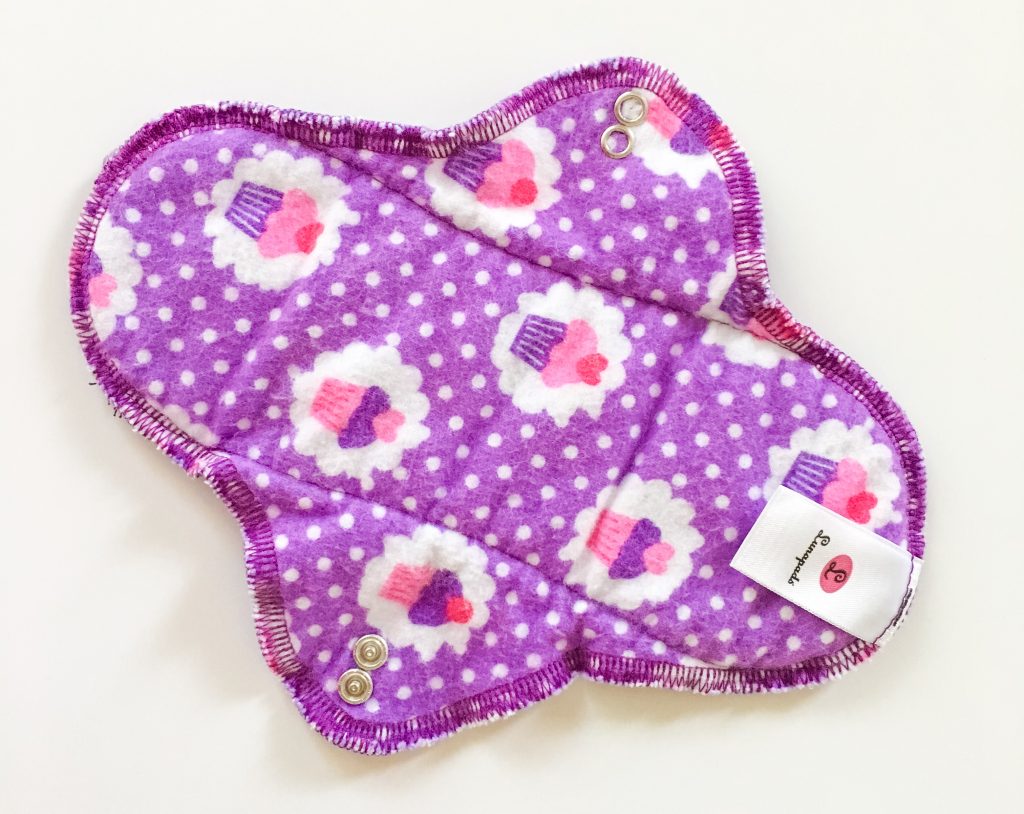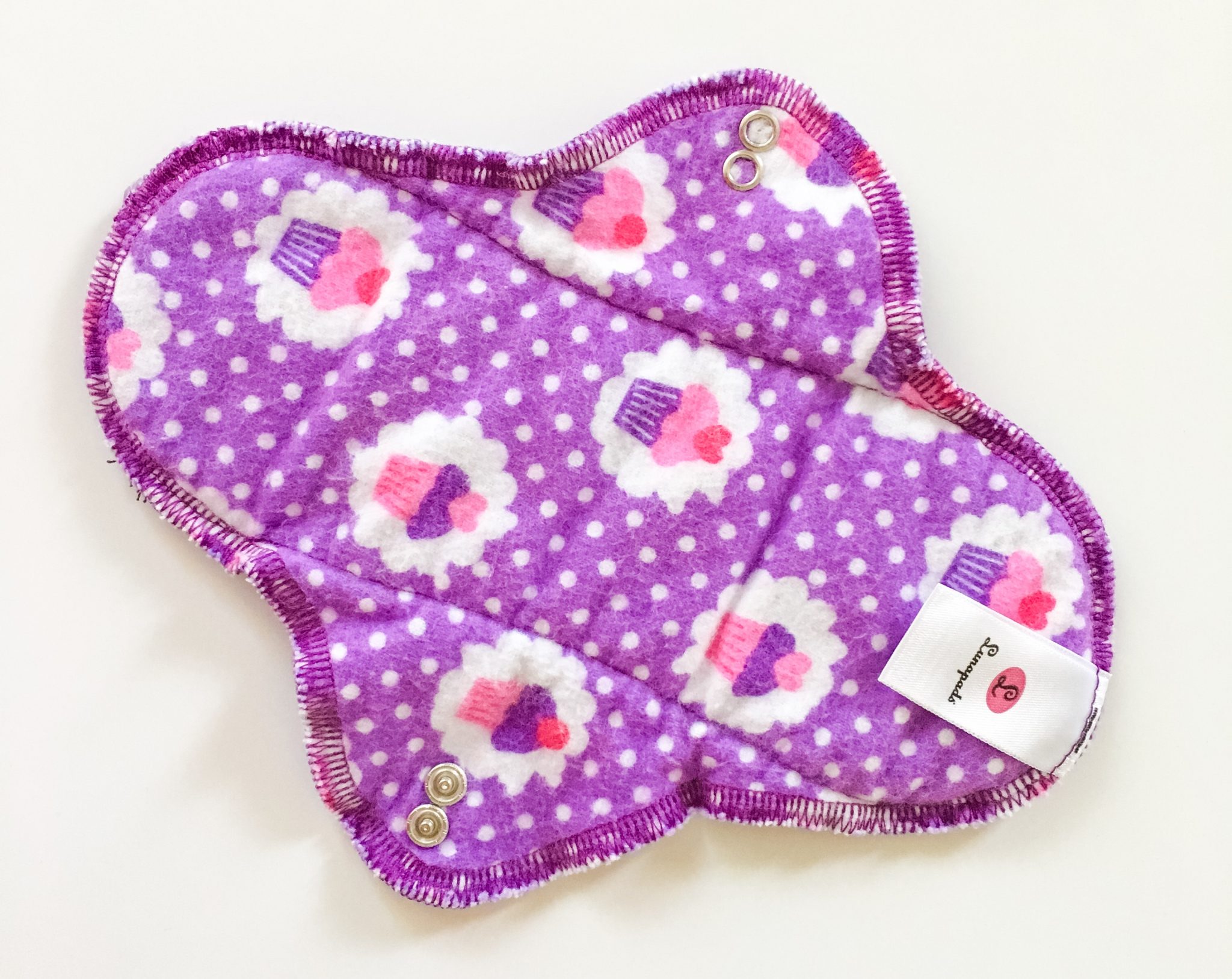 With a one-time purchase, these reusable pads will save you money over many months of use.
They also come in a variety of colors and designs. Some of them seem a little bit childish, but I guess they're aimed at 'tweens. Otherwise, who else wants cupcakes or peace symbols on their feminine protection?
If it wasn't for the ick factor, I'd probably use these all of the time. But there is that question of – what to do with them when they are "used?" How – and where – do you store them? Because doing a load of hot water laundry just to wash one or two cloth menstrual pads seems to be a waste of resources and time.
There are other natural reusable cloth menstruation pads companies out there, such as Hesta, which uses certified organic cotton, and Heart Felt, which uses bamboo charcoal for odor control and absorbency. I haven't tried any of these brands.
More Natural Feminine Protection Product Brands
I've never used these yet, but you might want to check out The Honest Company (who knew they had feminine protection products, too?), VEEDA, NatraTouch and more.