Do you like to dry your dishes with fresh air? I know I do. Which is why I love the convenience and technology of the new AutoAir Bosch Series 500 dishwasher.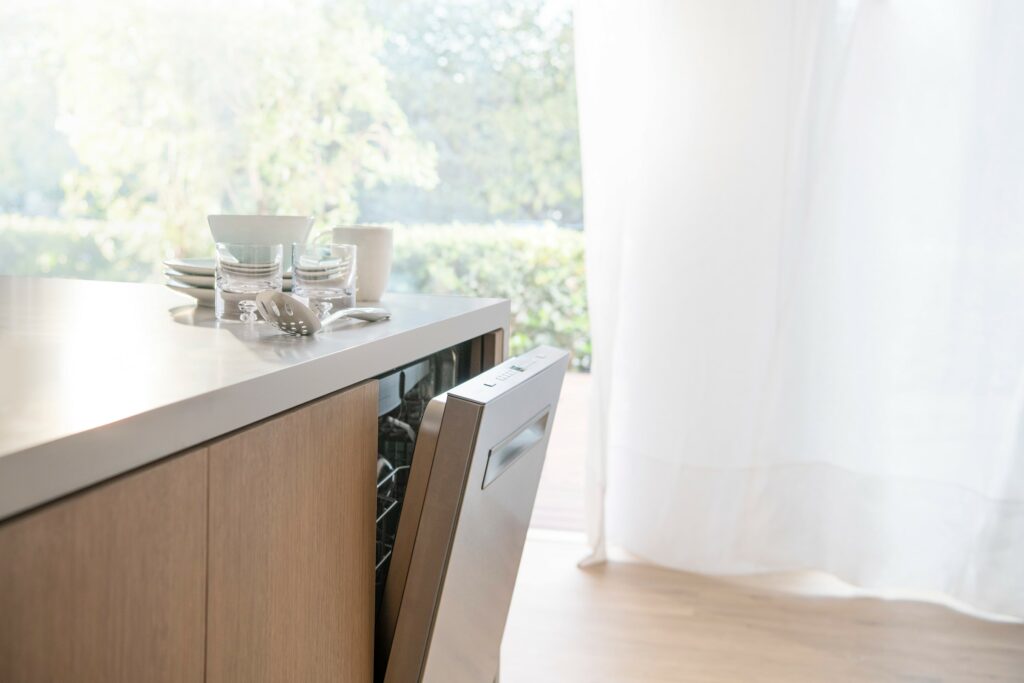 Drying Dishes With Fresh Air
I love the convenience of a dishwasher. I recently spent a year without a dishwasher, and I have to admit that the time it took to hand wash my dishes (and all of the water it takes, too!) just took too much time out of my day.
So, yes, I highly recommend a dishwasher as a must-have convenience in your kitchen.
But I also love to dry my dishes with fresh air. There is something about letting the moisture on the dishes naturally evaporate that promotes better drying, I think.
My love for finishing drying my dishes with lots of fresh air also comes from one almost-disastrous dishwashing experience we had.
I travel a lot. I am usually the one doing dishes. And I always open the dishwasher door ajar after I'm done to get fresh air inside. It prevents moisture build-up inside the dishwasher and helps to prevent mold.
But when I was gone for a couple weeks, my husband was doing the dishes. He loaded the dishwasher with our dishes, turned it on, and forgot to open the door afterwards.
Needless to say, you might imagine what happened next. My husband was eating out, and he forgot about unloading the dishwasher.
When I came home and opened the dishwasher, everything inside was moldy. I had to soak every pot and pan and plate and glass in a large container of
white vinegar
to dislodge the mold and kill it. And it took me a week to do it.
And then I had to clean the dishwasher.
Oh, how I wish that the dishwasher had been opened to allow fresh air inside.
AutoAir Bosch Series 500 Dishwasher
This innovative Bosch dishwasher has an all-new AutoAir option which automatically releases the door at the end of the cycle to let moisture escape and fresh air in for drier dishes.*
So you don't have to worry about doing it!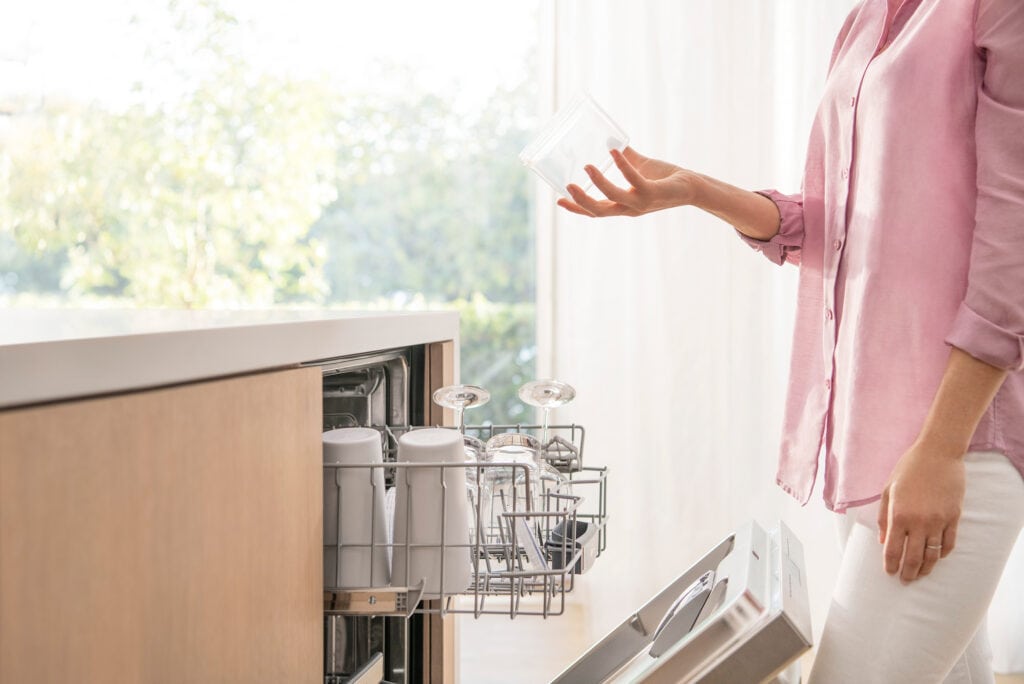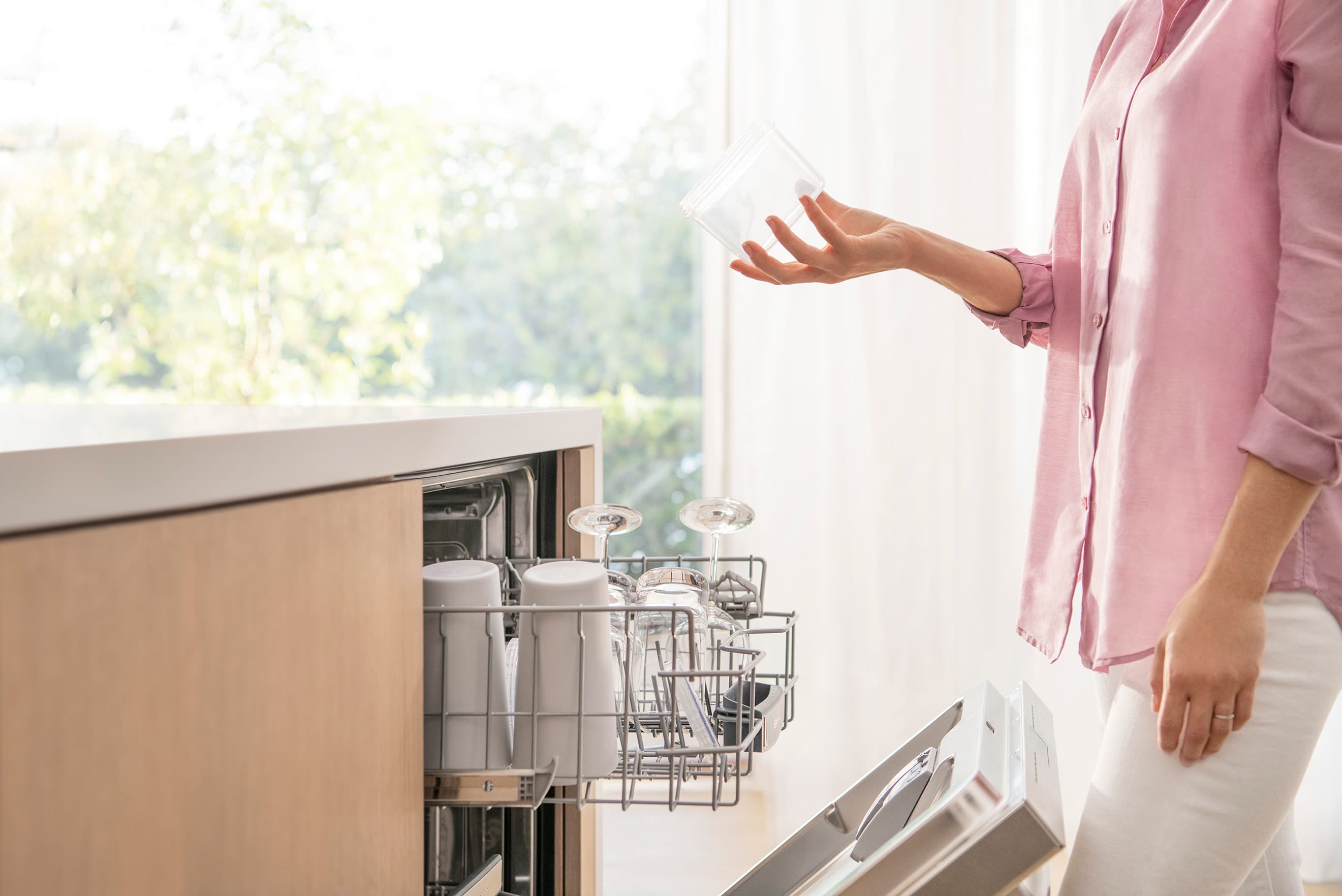 I love this new feature for so many reasons! First of all, it will prevent another problem like I had when my husband did the dishes! 😉
But I also love the new AutoAir option because we typically do our dishes overnight. After fixing dinner and having most of the dishes dirty, we load the dishwasher and run it while we are sleeping. Which means I can't open the door after the cycle is done if it's in the middle of the night.
So the new AutoAir option is perfect for me – it lets a little fresh air in for better air circulation and more drying. So I don't need to open the dishwasher in the morning and still have wet dishes.
Even More Awesome Benefits of the AutoAir Bosch Series 500 Dishwasher
I love this new feature of this Bosch dishwasher. But there are also so many more options that I appreciate, too.
Over the years, I have lived in a variety of rental homes. And have never been able to buy my own appliances. I have seen what works and what definitely needs to be replaced with new technology for easier living. I've put up with bad technology for too long.
Now that
I am moving into my very first home of my own
, and I can buy my own appliances which suit my needs, I am so excited about the
AutoAir Bosch Series 500 dishwasher
for these smart options, as well:
Bosch dishwashers are so quiet, you have to check the exterior Infolight® to know they're on. They have a 44-dBA noise level rating. The low level of noise is achieved with 18 unique sound-reducing technologies, such as multiple insulation layers and grindless food filtration. I have lived in homes with dishwashers so loud that we had to be two rooms away to not hear the loud noise. You probably know what I'm talking about. I'm glad that the noise level is so low with Bosch dishwashers.
One of the reasons I prefer to use a dishwasher is because I like the high heat and sanitation ability of a dishwasher. The Bosch dishwasher has a Sanitize Option which reduces 99.9% of bacteria with a hot-wash rinse.
I don't do the same dishes with every wash. Every load is a different configuration depending on what I cooked over the days. The FlexSpace Tines on the lower rack fold down every other tine (in one simple step) so you can wash bigger items.
Again, not every load is the same. And not every meal uses dishes or pots that are standard sizing. Bosch has a 3rd rack that can be added with adjustable tines to create the right fit for deep, tall, or uniquely-shaped items.
Are you sensing a theme here? Bosch dishwashers can fit all of your loads! With 3 different height levels and up to 9 possible rack positions, you can customize each load for your needs.
You NEVER want to have flooding from a dishwasher. Sometimes, if your dishwasher had a leak or flooding, you might not even know! Which can ruin your floors and start mold growth underneath your flooring. This 4-part leak prevention system uses sensors to detect and stop leaks, and can even turn on by itself.
Every Bosch dishwasher is ENERGY STAR qualified and meets or exceeds federal guidelines, for year-round energy savings.
*Compared to Bosch Dishwashers with PureDry.