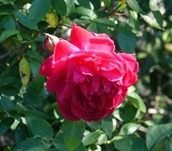 Hidden in the heart of Texas lies an oasis of roses.  Not just any roses….but heirloom, antique roses that dismiss the myth that roses have to be difficult to care for.  These roses are grown organically, are easy to care for – and smell wonderful!  If you're searching for a garden getaway that celebrates all that's wonderful and good about nature, a visit to the Antique Rose Emporium in Brenham, TX has to be on your list.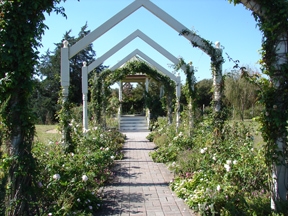 Located between Houston and Austin, the Antique Rose Emporium is first and foremost a seller of roses – hundreds of different varieties, in fact. There are around 300 different varieties for sale at any given time. And you don't have to come to the gardens to have some of these antique roses in your garden – their mail order business is booming and takes care of that.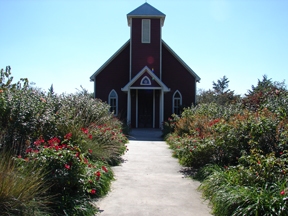 But these aren't your ordinary modern roses that everyone thinks are so difficult to grow.  No. Mike Shoup, president of the Antique Rose Emporium, wanted to create a niche for himself to stand apart from the competition many years ago. So he decided to start saving and rescuing old garden roses, or heirloom roses. These roses grow in the wild on hardy rootstock that doesn't need to be pampered to present beautiful flowers.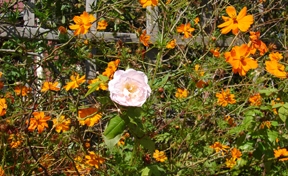 In fact, Shoup is often called a Rose Rustler because his early work involved going into abandoned locations, even cemeteries, looking for native and hardy roses that were growing in the wild on their own, then taking cuttings and propagating these wild plants so that they wouldn't be lost to development.
It's really the search and rescue of these plants," Shoup said. "The greatest joy is to know that these roses have the ability to survive."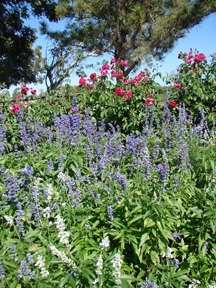 They're not only surviving, they're thriving. The gardens are lush with roses, as well as plenty of other native flowers, creating serene walkways along fragrant paths. What I found fascinating was that all of these flowers are grown organically! Shoup takes great care to raise these beautiful flowers in an organic method, using an aerobic compost tea that he created. The aerobic compost tea creates a healthier soil, which in turn creates healthier plants.
And since the Antique Rose Emporium doesn't use toxic sprays to kill insects, the gardens are teeming with beneficial insects doing their thing – butterflies floating around and bees and other pollinators living a completely happy lifestyle.  It shocked me to see exactly how many insects were flying around the plants.  Even in a butterfly garden you don't see this many insects – at least not naturally!
And the smell……ah, the smell!  You know you're in a rose garden when walking the paths of the Antique Rose Emporium.  You don't need to stick your nose in the flower to get the scent. It will come to you.
Get Green: Growing organic plants means less chemical fertilizers and pesticides being introduced into the environment and into your waterways. Rescuing old species of plants before they become extinct and gone forever is always a good thing!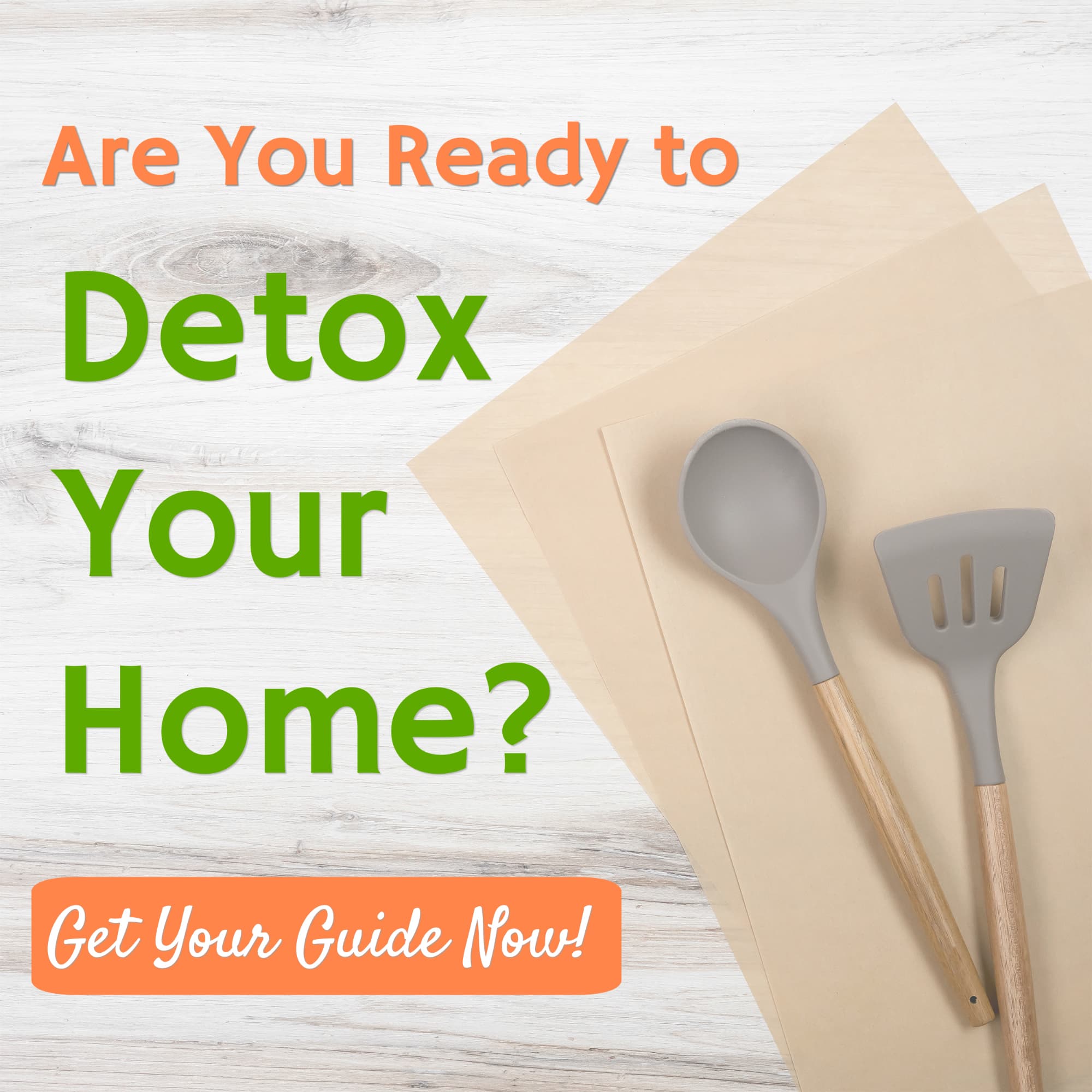 Be Well: The scent of a freshly bloomed rose, the joy of a butterfly dancing along black eyed susans, the tranquility of walking a garden path….these are all things good for the soul and your health. Using roses and other native plants that don't need constant spraying of chemicals means you'll be exposed to less chemicals. 'Nuff said.