Eat local, choose sustainable crops, schedule more meatless meals. We've all heard the reasons why we should change our daily diet if we want to be eco-friendly. Have you ever thought about how your pet's diet impacts the world, though? Annamaet has.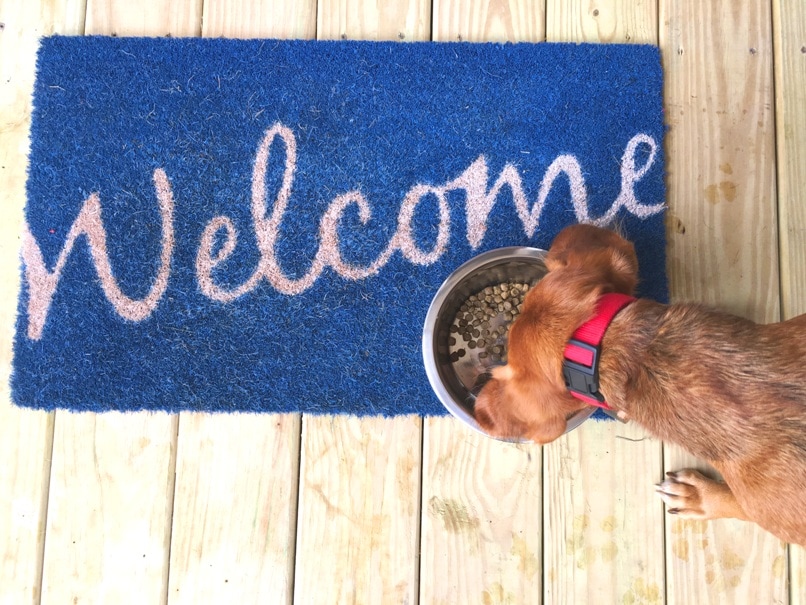 With an estimated 78 million dogs and 85 million cats in the United States, according to the ASPCA, that's A LOT of pet food being dished out every day. And it has an impact on the environment just like human's diets do. The pet food also impacts the health of more than 163,000,000 animals in homes across America. So there's good reason to start thinking a little more carefully about the type of food that we feed our pets every day.
That's why I was thrilled to hear about Annamaet.
Sustainable Pet Food
This family-owned company has been producing holistic and natural pet foods since 1986. Based in Pennsylvania, all of the foods are made in the USA!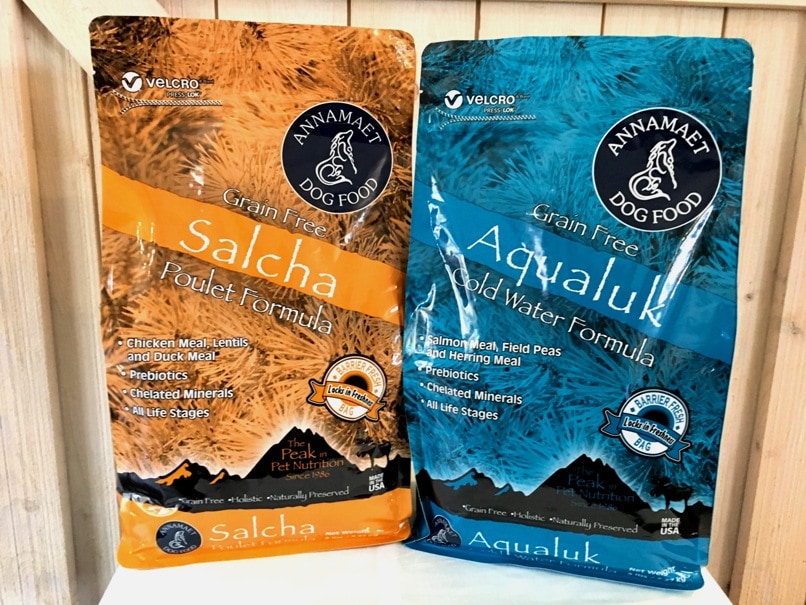 With their commitment to sustainable food production and green business practices, it's like a farm-to-table experience for your pets.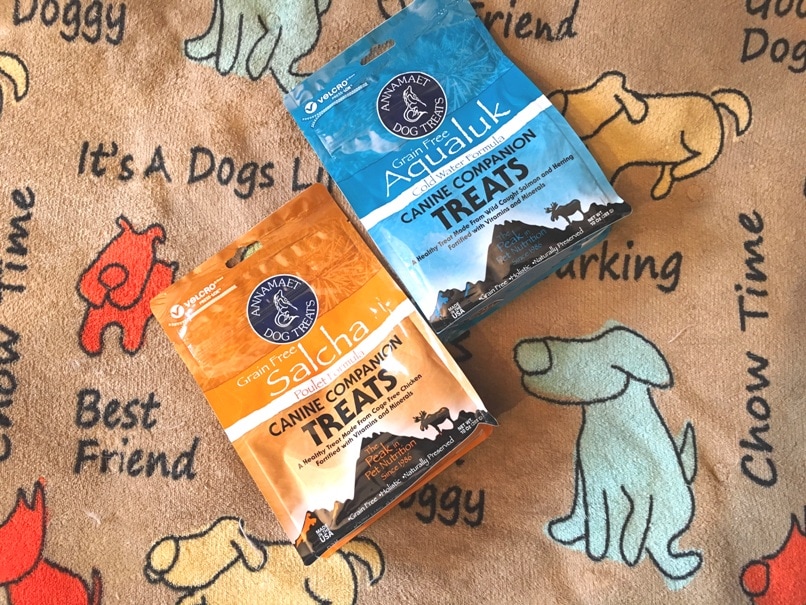 In fact, the more that I looked into Annamaet Petfoods, the more I liked what they did. So I knew that I had to try it out with the fur babies!
Smart Ingredients for Pets
Annamaet owes their pet food formula innovation to a dog sled dog named Heidi. The founder of Annamaet, Rob Downey, got into dog sled racing while he was in college. One of Downey's lead dogs had paralysis in her hind legs, due to nutritional deficiency of selenium.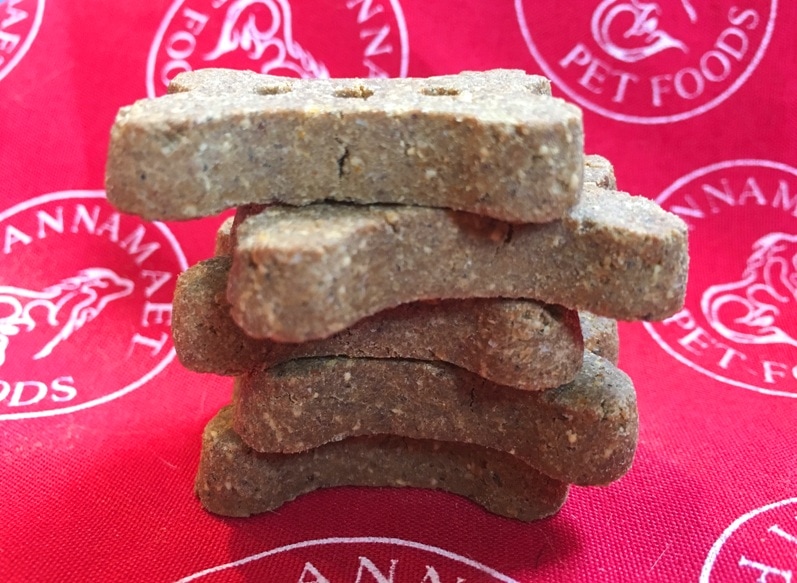 Heidi improved with a new diet. Downey was so intrigued with learning about the ways that ingredients can improve an animal's health that he quit his law degree to create Annamaet (Which is named after his mother, Anna Mae. The first bag was sold on her birthday!)
Annamaet uses no GMOs, prebiotics, probiotics, and powerhouse ingredients such as blueberries, cranberries and turmeric.
Smart Ingredients for the Planet
Chances are, you're familiar with the fact that some pet foods have less than desirable ingredients in them.
Yet pet foods that have human quality foods might not be the greatest pick for the planet, either. What you want is a pet food that offers the best ingredients sourced with the environment in mind.
That's what Annamaet does. And they do it well!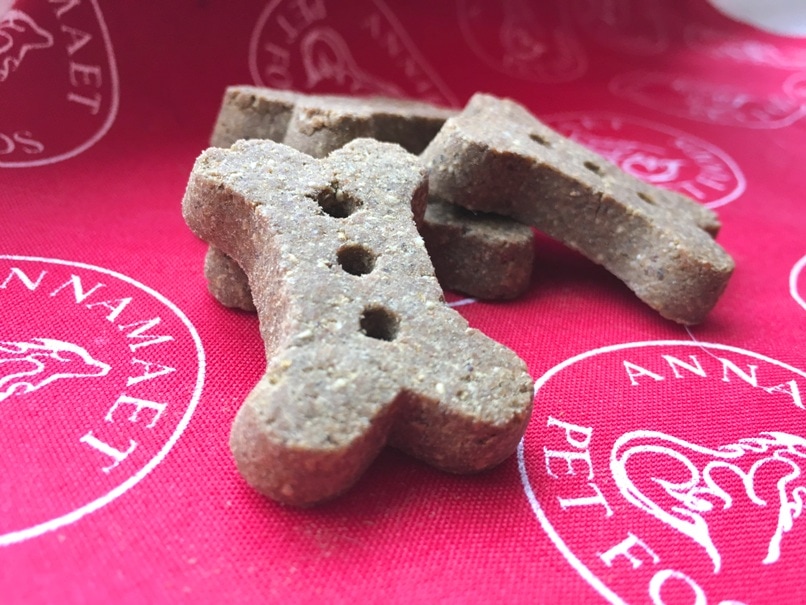 In fact, they have a Pet Sustainability Consultant and have partnered with Integrative Veterinary Innovations, which uses novel botanicals and sustainable sourcing of foods for optimal health.
MSC-Certified Fish
All of the meat and fish that Annamaet uses has been passed for human consumption. In fact, the cod fish heads and cheeks that are one of Annamaet's ingredients are the same human grade that is used in high-end sushi.
They're also one of few fishes that are certified by the Marine Stewardship Council (MSC). Marine Stewardship Council is an international, independent, non-profit organization that has created one of the world's most recognized standards for sustainable wild-caught seafood. There are a lot of fish in the ocean, but if we keep overharvesting them, there won't be many left for long. That's why MSC-certified ingredients are so important.
Annamaet's Sustain formula uses 100% MSC-certified fish.
The MSC Eco Label means that all fish used in the product are a certified sustainable source of fish which can be traced from boat to the bag.
Related Posts:
Why Use Algae?
Omega 3 fatty acids are an important ingredient in Annamaet's pet food. Omegas have been shown to increase brain development in puppies and enhance cognitive function in older dogs.
Yet most brands source their Omega fatty acids from fish.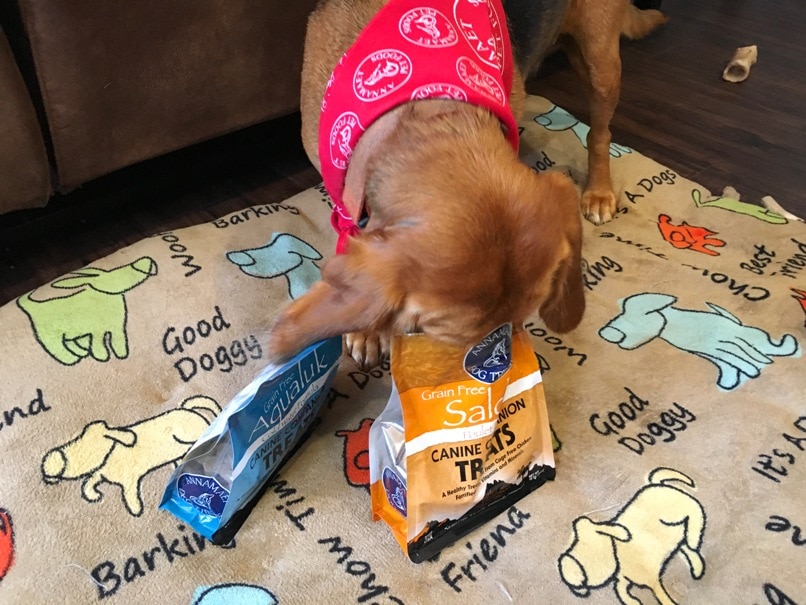 Turns out that fish actually get their Omega 3 fatty acids from the microalgae they consume. So there's no need to overharvest fish to get the Omega fatty acid ingredients. Why not go directly to the source and use algae, instead?
Unusual Proteins
Chicken, beef and fish are great protein sources – but there are other smart protein sources, too. Alternative proteins are better on the planet because they are not overconsumed. That's why Annamaet is being proactive and looking for original protein sources that are sustainable, including pea protein and cricket meal.
What Do the Dogs Think?
The Annamaet product line includes 11 dog food formulas, two cat food options, a treat line and three supplements.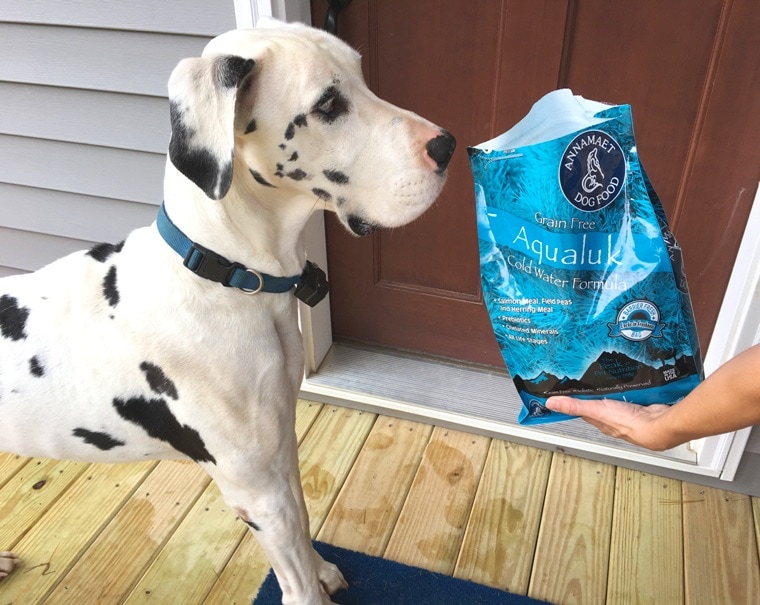 I tried two different formulas on the dogs:
Grain Free Aqualuk Cold Water Formula Contains wild caught salmon and herring. A rich source of Omega 3 Fatty Acids. Naturally preserved. Ingredients include prebiotics, algae, Proteinated (Chelated) Minerals and L-Carnitine. Named after the Inupiat Eskimo word for "fish" as the formula was developed in Alaska.
Grain Free Salcha Poulet Formula Contains low ash chicken (Ash is how much bone is blended with the meat, so low ash means less amount of bone filler), turkey and duck. Naturally preserved. Ingredients include prebiotics, algae, Proteinated (Chelated) Minerals and L-Carnitine. Named after a small village in the interior of Alaska as the formula was developed in the state.
What can I say? The dogs – all of them, from big (Zeus) to small (Daisy) – loved the Annamaet food and treats. They didn't hesitate a bit. They just ate it all up!
They couldn't keep their noses out of the Annamaet bags, either! 😉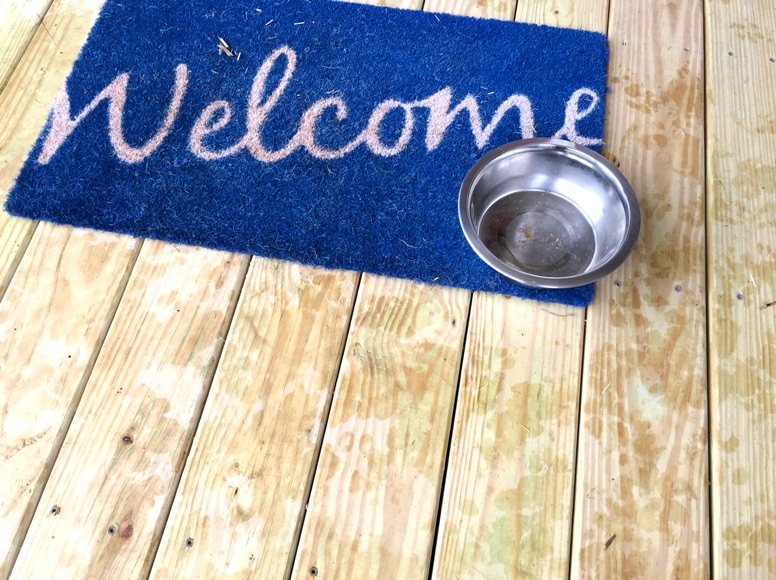 The dogs even did a happy dance waiting for the food to be poured (as you can see from their rain-soaked paw prints on the porch).