This post is sponsored by Amazon, however, all thoughts and opinions are my own.
Over the years, my family has chosen to take the emphasis off of buying presents for each other and instead focus on helping others less fortunate.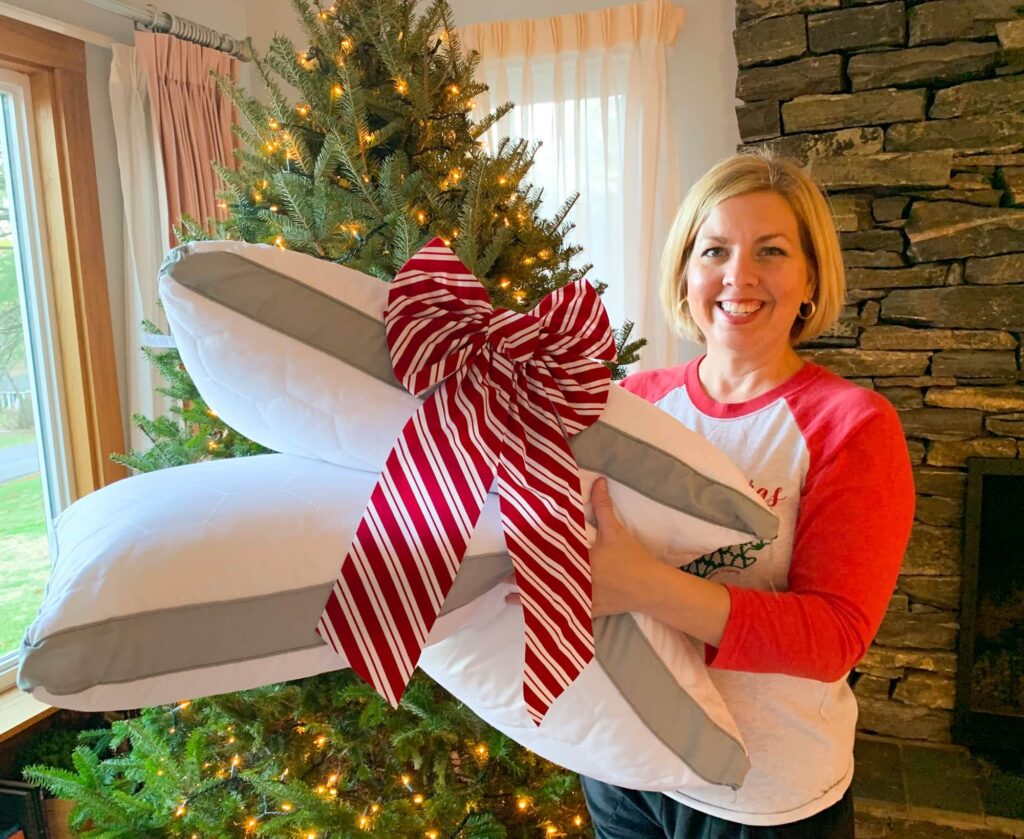 It takes a lot of stress out of the holidays. Trust me! And we're so much happier celebrating Christmas.
Perhaps it is because we've been fortunate to be blessed by others throughout our lives. When I was three years old, I had cancer. During those hard times, when medical bills were high and my parents had to be super stressed, the American Cancer Society stepped in and supplied necessary items.
But what I always remember is that the American Cancer Society gave me a gift bag filled with a party dress and toys. To this day I still remember the joy that I felt wearing that dress. And having new toys to play with.
For a moment, I forgot I was a sick kid. And got to be just a kid having fun with new stuff.
When you are helped out by someone you don't even know, the feeling lasts a lifetime. You wonder how you got so lucky. You are thankful that you are so blessed. You celebrate the relief of just getting to feel normal again doing day to day activities that most people take for granted.
And you promise to help others out when you get the opportunity.
In whatever way you can. Whenever you can.
Because you know how it can impact a life.
Back then, it was probably more difficult for people to know what to give to make a difference in someone's life. But today it is so simple to know what someone in need is asking for. And to effortlessly get it to them.
How to Support Charities through Amazon
Amazon has made it so easy to give back and deliver smiles during the holidays and all year long!
There are three ways you can easily help others through Amazon:
AmazonSmile
AmazonSmile Charity Lists
Donating via Alexa
If you aren't familiar with these easy ways to donate, here's a brief explanation:
AmazonSmile gives you exact same shopping experience, with the added bonus that AmazonSmile will donate a portion of the purchase price of eligible products to a charity of their choice. This is a great way to help a charity just by doing your normal Christmas shopping because the Amazon Holiday Store at smile.amazon.com/holiday has everything you need (and want)! You choose the organization you want to donate to, and shop through AmazonSmile online.
AmazonSmile Charity Lists let you shop an organization's Charity List. It's similar to shopping a registry that your friends or family created. You can search for an organization that you'd like to support (you can search by name or categories), and then see the products that they need. Add them to your cart to purchase, and the items will be shipped directly to the charity.


Donate with Alexa by saying, "Alexa, I want to make a donation." Any Alexa-enabled device will then help you donate to a registered charity.
As of November 2019, more than $156 million has been given to charities through AmazonSmile. That is a HUGE amount of hope and support given to organizations in need.
Donating to Wellness House of Annapolis
With the help of Amazon, I was gifted a gift card to deliver smiles & donate to a charity of my choosing. I chose the Wellness House of Annapolis, which provides free services to anyone touched by cancer, including children, teens and adults.
I didn't know about the Wellness House of Annapolis. And most of the charities on the AmazonSmile Charity Lists are ones I didn't know existed. But that's the beauty of taking a moment to look on the AmazonSmile Charity Lists. You will find a variety of charities that speak to your heart that you want to help.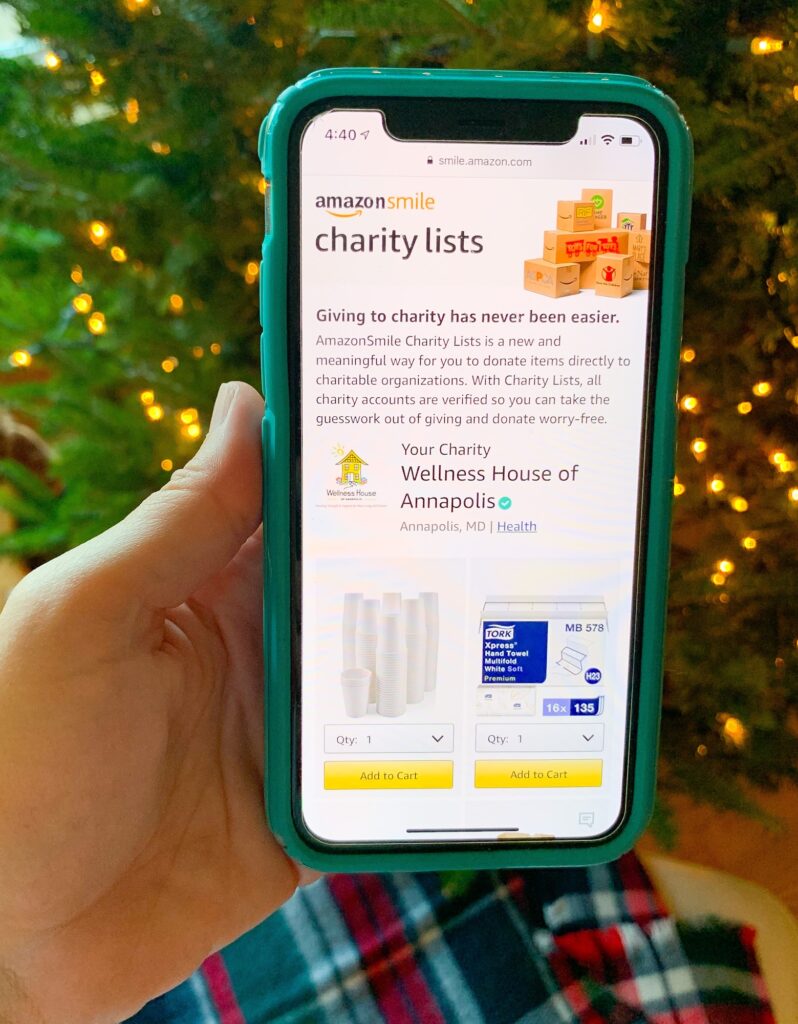 For the Wellness House of Annapolis, they provide healthy living services that go beyond just the physical needs of dealing with cancer and offer support and focus on recovery and healing.
I'm thankful that I am Delivering Smiles with Amazon by gifting the charity essential needs such as healthy snacks, blankets, pillows, and a heater.
You CAN Make a Difference
So many people feel like they don't have the ability to help someone in need. NOTHING could be further from the truth!
You truly do have the power to make a difference in someone's life this holiday (and all year). Use the positive power of doing good and help others this year while shopping on Amazon.