I like to be dirty. No, not Pig-Pen from Charlie Brown dirty. Yet a little dirt never hurt anyone – and research is showing more than ever that being dirty can make you healthier.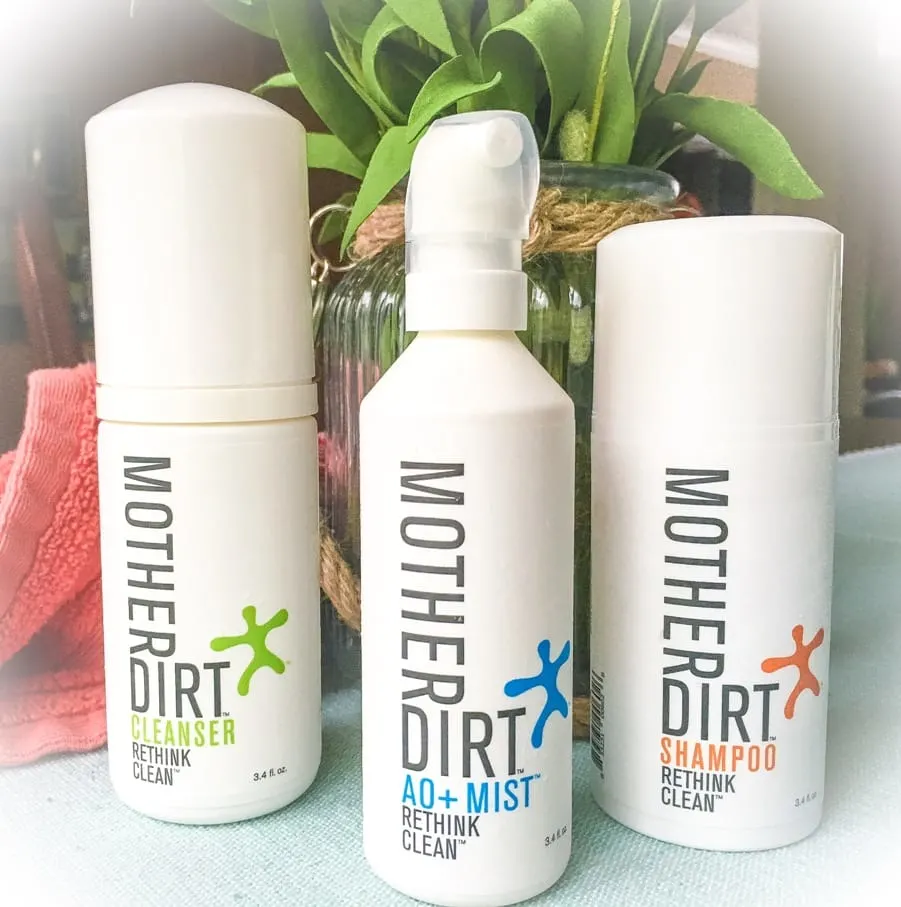 Being dirty doesn't mean that you have to smell bad, look gross, or give up personal hygiene. No, far from it. Yet today's modern world puts WAY too much emphasis on being pristine clean and killing all germs.
Where's that getting us, huh? I'm not really seeing people complaining about fewer health problems, these days. Just sayin'.
I think that a day or two without a shower does a body good (unless you've been sweating in the Florida heat!). True beauty doesn't come from stripping your skin of its natural elements. And house cleaning shouldn't be the ritual every weekend – maybe actually living your life outside should be more important.
So here's my 5 tips on how to live dirty – and love it.
Don't Make Your Bed
I've never been one for making my bed. I just don't see the point, when I'm going to get back in it in about 15 hours, anyway.
So when research came out that making the bed can actually CAUSE problems, I was secretly grinning inside. When a local newspaper contacted me immediately for an interview about the joys of being dirty (including not making your bed), I knew that I had been on to something all of my life. Cue my sheepish grin.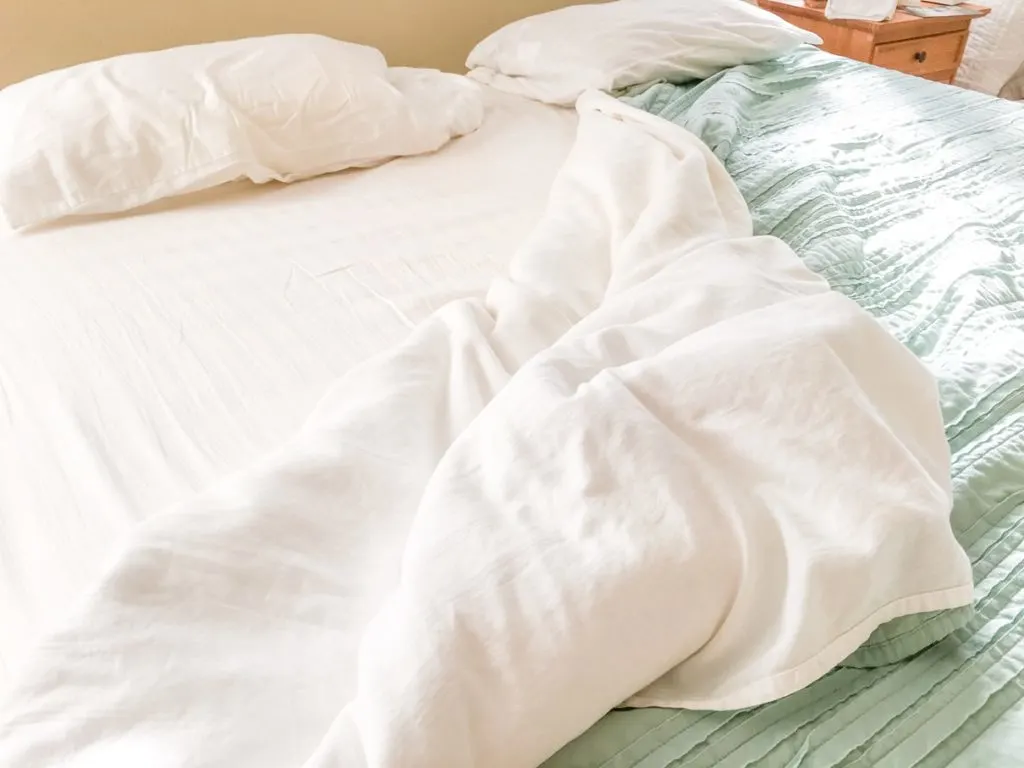 Here's how it works. Dust mites breed in your bedding. Disgusting, but true. They thrive on warm, damp moist environments with food (a.k.a. skin cells). So when you've been sleeping all night under the covers, shedding your skin like you're supposed to, you make a nice haven for those nasty things.
Covering up your bed after waking up keeps that warmth and moisture in. Leaving your covers back and crumpled and messy allows your bed to air out, effectively killing or stopping dust mites.
Messy Bed = Healthier Bed. Score one for everyone that hates making their bed every day!
Don't Shower Every Day
Unless you're rolling around in basements or plowing fields, there is no need to shower every single day. Seriously. If you sit behind a desk most of the day and then come home to cook dinner and veg out on the couch and chill, you're not making yourself gross enough to warrant a shower.
Working out with sweat pouring down your back? Doing manual labor outside in the heat? Then, yes, a shower is a nice thing.
The problem with showering every single day is that it strips your skin of necessary oils and natural protection. Normal soaps and shampoos are designed to remove oil, kill bacteria and alter the pH level of your skin.
Skipping a shower mid-week and just washing your face to freshen up or using a dry shampoo to style your hair isn't only a time-saving measure – it's also better for your skin. So grab that extra 15 minutes of sleep and don't stress about it.
Use Good Bacteria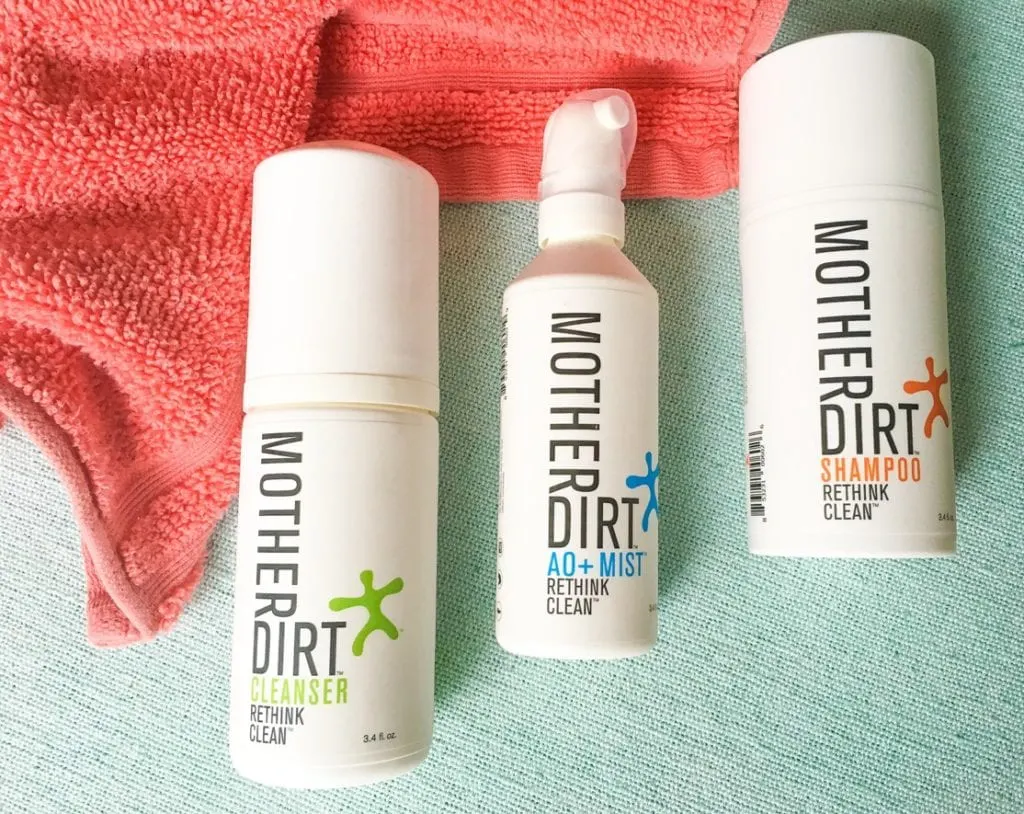 Okay, so you've heard about how wonderful probiotics can be for your internal health. Probiotics are good bacteria – and plenty of medical studies show that they are beneficial to our health, yet lacking in so many people's daily lives.
Did you know that beneficial bacteria live on your skin, too? And there are good bacteria that you want to nourish for healthier skin – not strip it away.
Mother Dirt skin care is an innovative and easy way to incorporate good bacteria so that your skin has a more balanced microbiome. After all, don't we all want to live in balance in so many ways in our lives?
When your skin is in balance with beneficial bacteria, that's when you can start to see better looking skin. We're talking more hydrated skin, less irritated skin, and a balanced output of oils so that you're not constantly complaining of too dry or oily skin.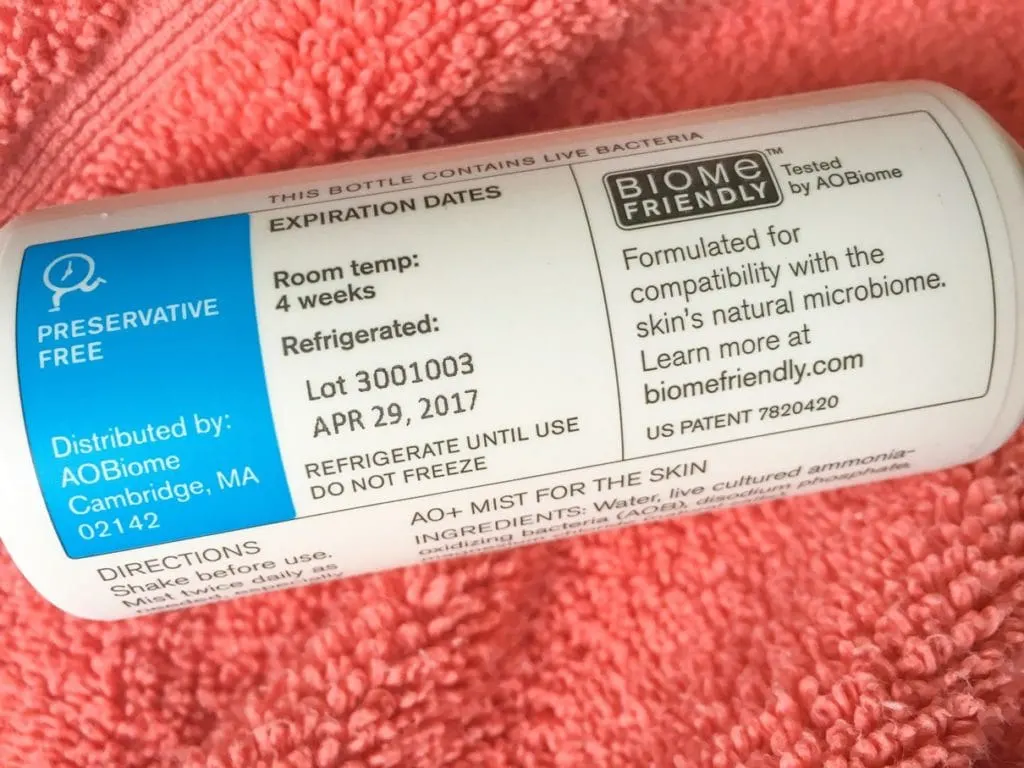 After all, bacteria have existed in our natural environment for millennia! Who are we to say over the past couple decades that these bacteria need to be stripped away? Clearly, that answer isn't working because everyone that I know has more skin problems than ever!
Clean is healthy, but striving towards sterile environments and sterile skin obviously isn't working for our greater good.
Balancing your skin can mean streamlining your beauty routine, too. No more elixirs and specialty treatments for every single little ailment and problem you have. One simple regimen of cleaning and nourishing with Mother Dirt can really lead to so many benefits – for both men and women.
I was really surprised at the pleasant smell and modern-day feel of the Mother Dirt products that I tried. An easy start is to use the AO+ Mist twice a day. This refreshing mist contains Ammonia-Oxidizing Bacteria (AOB) which will be the first step if replenishing your good bacteria.
Easy to spray on – especially on your face and sweaty areas such as underarms, feet, and hands – it jump starts your healthy skin routine.
Honestly, when I used this product on my face, my skin got really tight and dry. Yet other people say it works great. So I don't know. Perhaps it's your own skin temperament.
I stopped using it, but I do think that adding healthy bacteria is great and can be the answer to some people's skin care problems.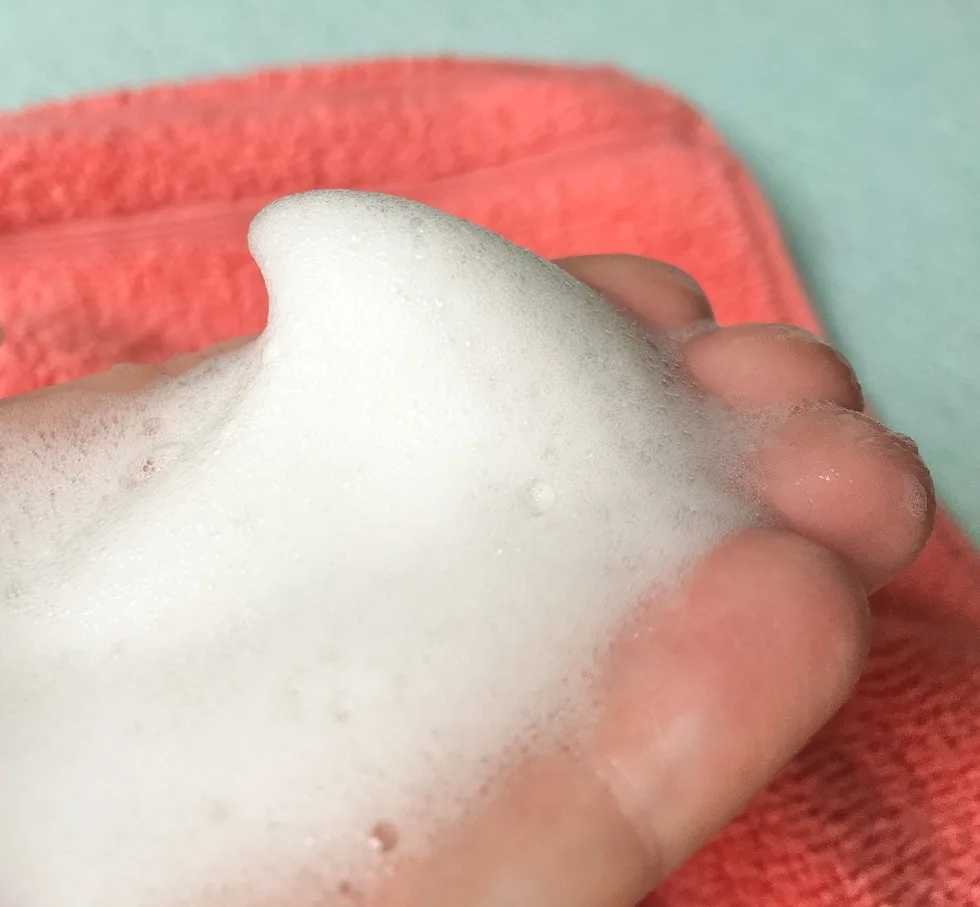 A foaming cleanser that's perfect for both your face and your body was the second addition to my skincare routine. And the Mother Dirt shampoo. After all, once you start replenishing your good bacteria, you do not want to use products that then strip them away again.
Dust
If you're among the people with documented allergies and asthma attacks due to dust and dust mites, clearly you've got to remove the stuff promptly. However, not everyone has negative reactions to a little dust, so you don't have to make yourself mad cleaning continuously.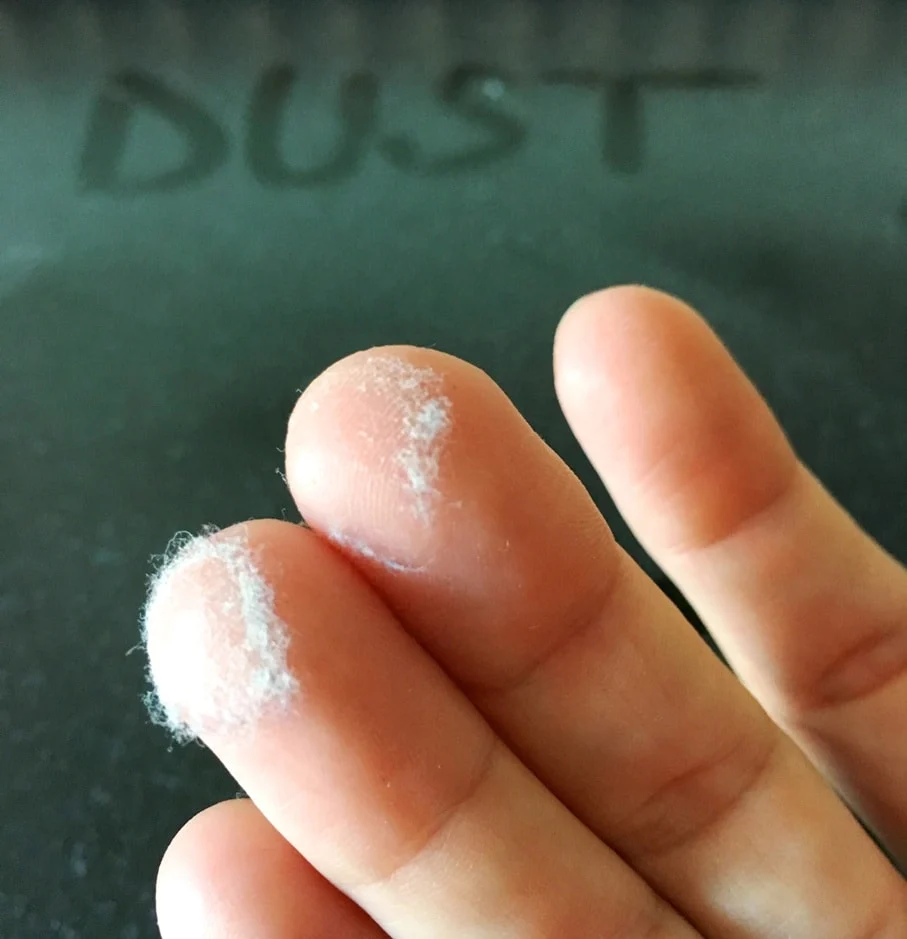 My house gets dusty – really, embarrassingly dusty – because of constantly being out of the home and a deep hatred of house cleaning. And we're not suffering from allergies indoors. If I am exposed to artificial fragrances, though, my allergies will go off for a day. So, see, it's all dependent on your physical makeup and what triggers you.
Don't stress as much about house cleaning and see if it makes a difference.
Five Second Rule
We've all likely screamed "Five Second Rule" after accidentally dropping a piece of food – that you really wanted to eat – on the floor. The thought is that bacteria can't magically "jump" onto food if it is in contact with a dirty surface for less than five seconds.
There's some validity to the Five Second Rule, it turns out.
Dropping food onto the floor or a dirty countertop certainly does have the risk of germ transfer. Yet studies show that the rate of transfer depends on the type of food (clearly, picking up something wet like watermelon off of the floor or countertop can just smear and grab more germs….) and the surface and the time. There's a lot of variables there.
But there's also common sense.

Am I going to pick up a piece of fruit that's landed on the floor after the dogs walked through and there's visible dirt everywhere? No.
Will I eat a cookie that fell onto a countertop even though I haven't wiped down the surface in the past two hours? Yes.
Use some general rules of tidiness on this one, folks. If you've been cutting meat on your countertops, duh, don't be eating anything that has touched the surface until you've cleaned it. If you drop some crackers on carpeting and pick them up in two seconds, that's something completely different.