I admit it… I am that person that NEEDS her cell phone. It is my brain; my lists, my calendar, my work, my entertainment and my babysitter at times! I spend a good bit of my day looking things up, checking emails, getting recipes on Pinterest, making notes, or trying to keep up with social media.
Is my mild addiction that bad? Probably so for many different reasons, but one major bummer is the harm that it is doing for my eyes. Not only my eyes, but my son's as well. Yes, I admit to it. When my 2 year old doesn't want to sit still at my 7 year old's football practice or game, my phone is a life saver. Hopefully I'm not receiving too much judgement here, because I KNOW I'm not alone!
Now if my child's eyes are at risk that is a whole new problem which gets my attention. When he is watching his cartoons or playing games, I don't want to be causing harm to his sweet little eyes. If you are in my boat, let me tell you about a product that may help to put your mind at ease. I was presented with an opportunity to try SPY's Short-Wave Blue Light Protection for my iPhone. It provides the protection for our eyes and our child's eyes that we desperately need. The scratch resistant ION coating prevents increased damage of harmful UV and Blue Light Rays emitted from the devices we use. Worried if it will make your phone or tablet look a little tinted or not as clear? No worries there! Mine is just as crystal clear as the protective cover I used before and now with protection both for eyes as well as my screen!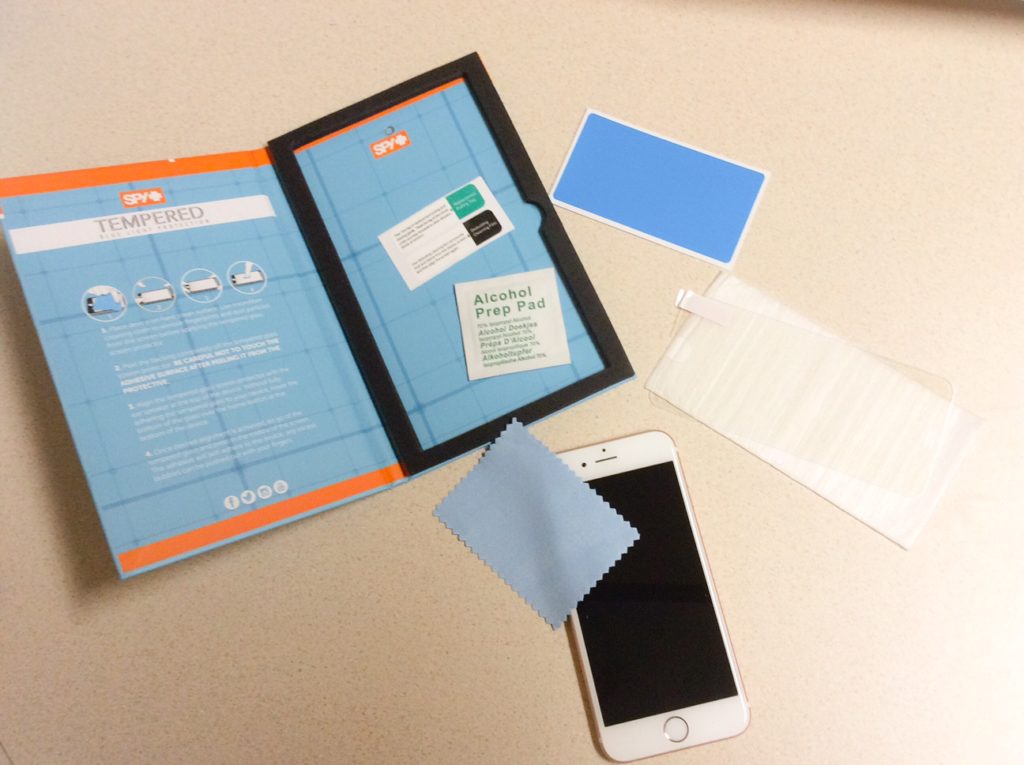 If you are like me, you may dread having to put a new screen protector on your device. Lining it up correctly and smoothing out bubbles just stresses me out as silly as that sounds. So, I honestly put off using the screen a few days because I was afraid of messing it up. When I got brave and tried – It was SOOOO easy. Just make sure that the holes line up for the speaker and the home button and let go. ONE FINGER push to the center of the screen and you can watch the adhesive spread to make the entire glass self-adhere. It was so cool! No bubbles, and just with the touch of a finger!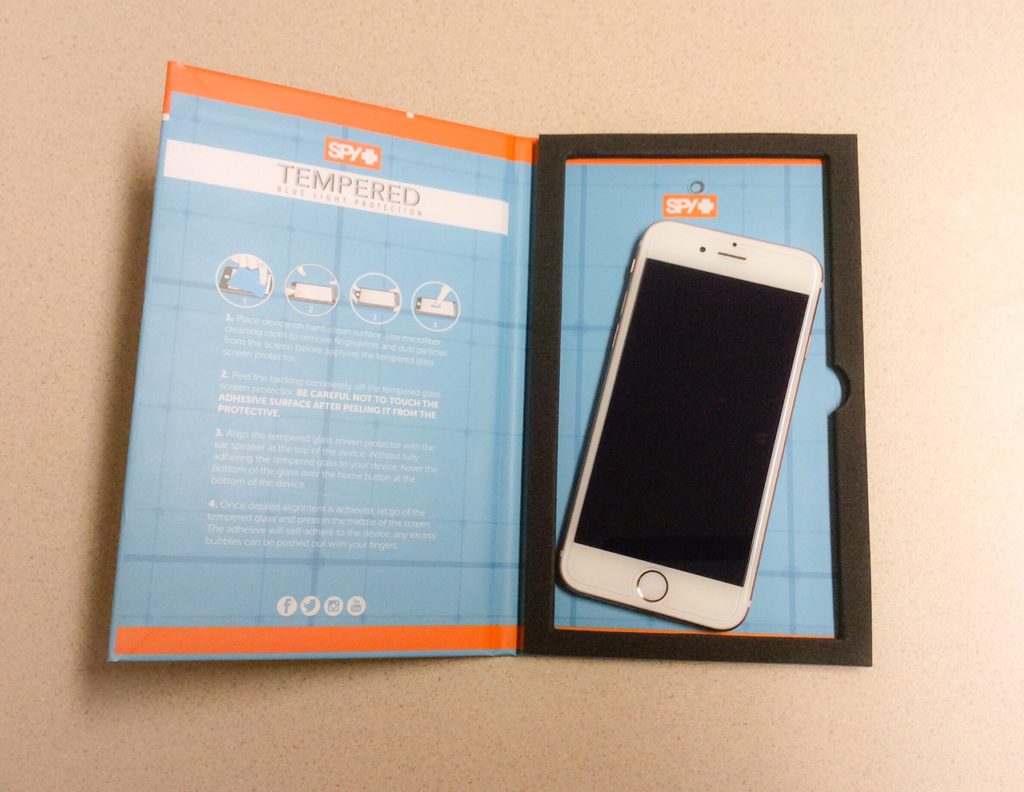 Another bonus is that there is a lifetime warranty on the screen. Awesome. A product that protects my eyes and stands by it!
In this day and age, cell phones and tablets are normal for us all from small children to aged adults. They are used for work and in school as well as just for entertainment – I mean look at Pokemon Go! (It's popularity still amazes me). The addiction is real for many of us, so why not take the step to add a little protection for your whole family's eyes? I know I hand over my phone to my son with a little less stress knowing his eyes have protection.
Thank you to SPY Optic for the opportunity to test this product. All thoughts and opinions are my own.