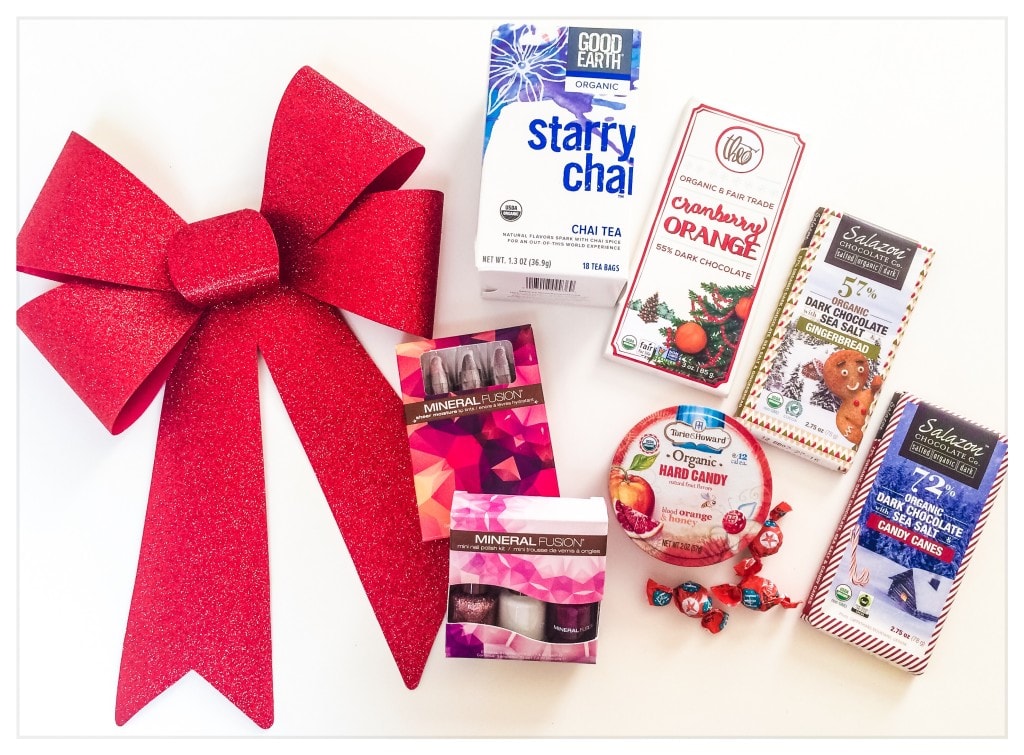 Looking for the best stocking stuffers? Here's my picks on excellent ideas for the fun-loving, healthy and glamorous person in your life.
Torie & Howard Organic Hard Candy This is the best hard candy that I've ever tasted. Period. With unusual and fun flavors such as Blood Orange and Honey or Pomegranate and Nectarine, the fresh combinations are sure to win anyone over. The cute packaging, with individual candies wrapped inside, makes this feel like a very upscale candy gift. Certified Organic, it's a guilt-free treat at only 12 calories per serving. (Buy at Vitacost, Thrive Market and Amazon.)
Salazon Chocolate Co. Candy Bars I first tasted the Certified Organic Dark Chocolate and Sea Salt with Candy Canes chocolate bar last year, when Abe's Market had them for just $2! It was so good, that I paid even more for it this year, but it's worth it! A Gingerbread cookie flavor is available, too. (Buy at Thrive Market and Amazon.)
Theo Chocolate Cranberry Orange Candy Bar Certified Organic and Fair Trade, this seasonal candy bar has holiday wrapping and an inspirational story behind the bar. Love that there is a gift tag printed on the back of the bar, too! (Buy at Thrive Market)
Good Earth Starry Chai Organic Tea Black tea and chai spices combine in this Certified Organic tea experience that is ideal for slowing down and savoring the moment. With 18 tea bags in a box, you'll be gifting delicious moments well past Christmas day. (Buy at Vitacost and Amazon.)
Mineral Fusions Kits I've already raved about how much I enjoy Mineral Fusions' makeup and nail care lines. Now comes special holiday themed kits that are great to introduce yourself to the cosmetics line – or to pick up a few more shades. The Mini Nail Polish Kit comes in two festive color palettes, Confetti and Northern Lights. A Sugar Plum Lip Tint Kit is an inexpensive way to score three new shades.