I recently headed to the Magic Kingdom with my family. In a quest to start eating healthier and lose some of this Christmas weight gain so that my shorts will fit again, I decided to pack my own snacks. (The stuff at Walt Disney World isn't the healthiest or cheapest, even though they have allergy friendly options like these by Enjoy Life Foods now).
One of those snacks that I brought was Made in Nature's Organic Italian Espresso Toasted Coconut Chips. Want to know what else I brought? I share more details on Snapchat. Follow me at KimberlyButton!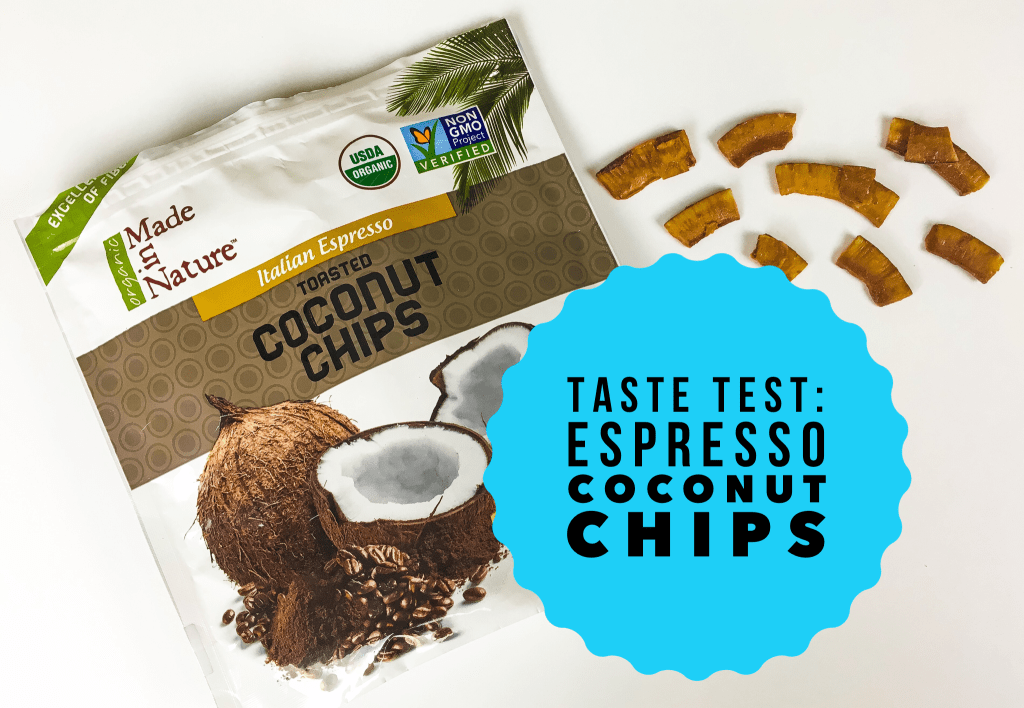 If you've been following my video reviews, you know that I'm a big fan of Dang Coconut Chips (they even have Bacon flavored!). So when asked to try out the bag from Made in Nature that I received as a sample at the latest Shiftcon conference, I was a little skeptical. Could Made in Nature's coconut chips compare to Dang Coconut Chips?
So I packed the light-as-air bag of chips in my bag (so that I wouldn't have to carry around anything heavy all day), and when I started feeling the mid-afternoon munchies, I took a break and tried them on camera for the first time. Here's what I thought:
Ever tried Made in Nature Coconut Chips? What did YOU think? I'd love to know if you agree with me or not!
I've got a whole series of Taste Test reviews done on camera for the first time. Watch the Playlist to get some ideas for your next shopping trip.
Purchase Made in Nature Coconut Chips on Vitacost for easy online food shopping. Use my affiliate link and save $10 off of a $30 purchase. (FYI: The packaging has since changed since I got my bag, if you're looking for it online.)