Is there anything better than a chilled sweet summer salad to combat the heat of summer? I don't think so! Especially when it uses the best oil for your heart – Thrive® Culinary Algae oil.
Wait, what?!?!?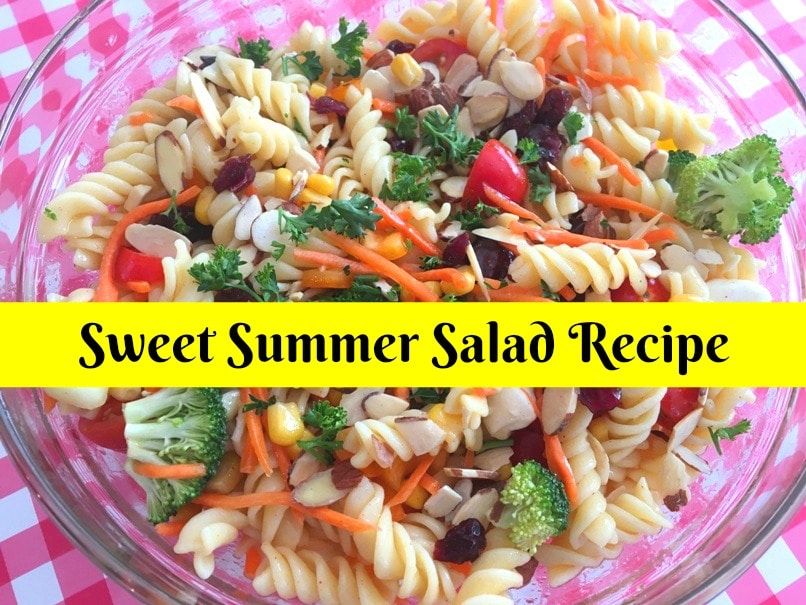 I'm always looking for recipes using ingredients that are nourishing. As well as easy. Like, uber easy. I'm not a patient cook, y'all!
When Thrive® Culinary Algae Oil sent me a bottle of their innovative oil to try out, I was instantly intrigued. Oil made from algae?
What Does Algae Oil Taste Like?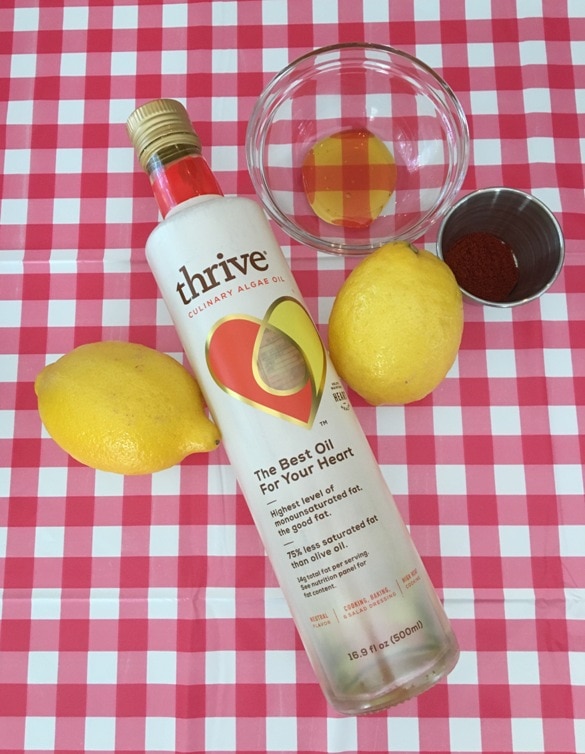 I'm a little bit adventurous when it comes to unique foods, so I thought, 'Why not?' When I saw Thrive® Algae Oil on the shelf in my local Earth Fare, one of the natural foods stores that I shop at, I was a little more confident in trying out this oil.
So I got together with my sister and we brainstormed this quick and easy salad. A salad so good, by the way, that my brother-in-law actually proclaimed that he could eat the whole bowl for dinner.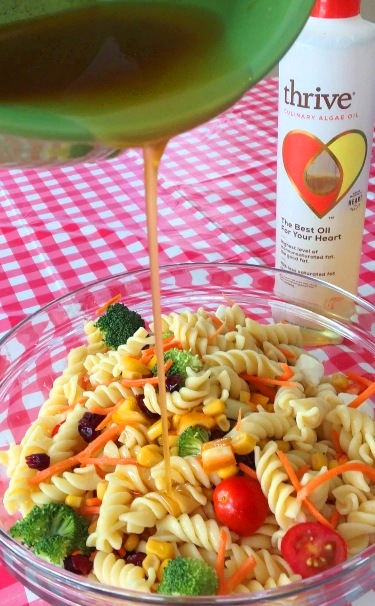 This coming from someone who lives off of fast food and soda.
So you know it's good.
My sister and I were both just like you are right now. Wondering, 'How good can oil made from algae actually taste?'
Pretty good actually!
This algae-based cooking oil has a light, neutral taste and stands up to high temperatures like a champ (It has a smoke point of up to 485 degrees – yikes!). So it blends beautifully in whatever you're fixing for a meal – whether it's a raw, cold salad like we made or a sautéed dish on the stove.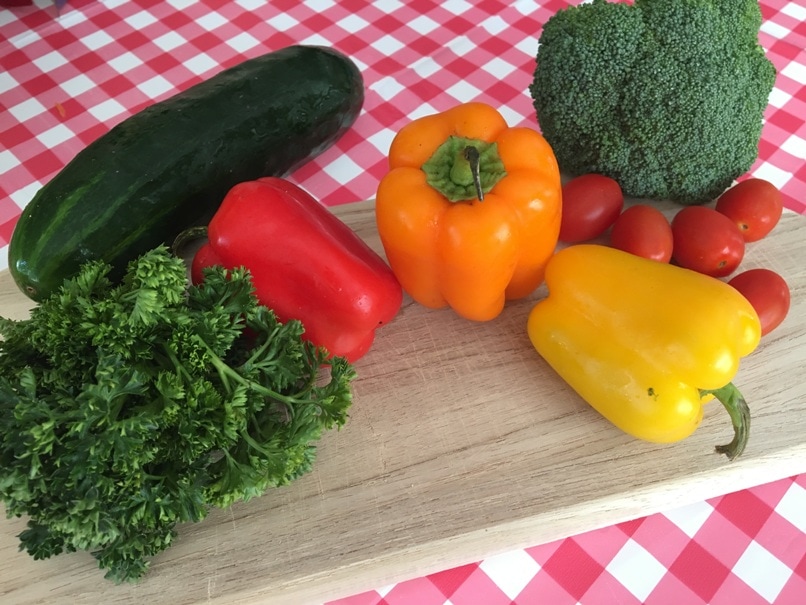 Among all three of us – someone who loves to try new and exciting foods all of the time, my sister who will eat more healthfully sometimes, and my brother-in-law who usually turns his nose up at anything good for you – we all enjoyed the taste of Thrive® Algae Oil.
Algae Oil Benefits
Why use cooking oil made from algae, rather than olive oil?
Thrive® Algae Oil has the highest level of monounsaturated fat, which is the good fat that's more heat stable.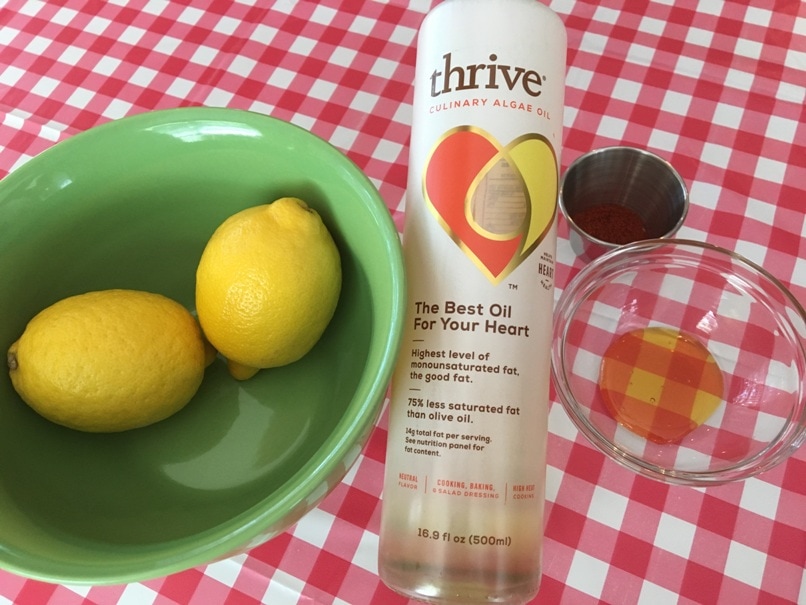 Monounsaturated fat is the kind that you'll find in nuts, avocados and olive oil.
In fact, Thrive® Algae Oil contains 13 grams per serving of monounsaturated fat (MUFAs). Let's put that in perspective: Thrive® Algae Oil contains 90% MUFAs. Olive oil contains approximately 70% MUFAs.
Your body needs fat. Good types of fat give you energy, and help your body absorb some vitamins and minerals, as this Harvard Medical School information explains.
How Is Algae Oil Made?
You are just like me. I was wondering, how in the world is algae oil made? And I had some visions in my head about algae (swimming pools and lakes might have been the first visions that popped to mind).
However, I am incredibly relieved to learn that the algae used to make Thrive® Algae Oil were originally sourced from the sap of a chestnut tree.
Yes, that's right. Algae oil from a chestnut tree. Who knew?

Now, the algae are grown in fermenters (just like how beer and wine are made. And it can be difficult to find fault with those methods, right?).
Once the algae naturally convert plant sugars to oil, the algae are expeller pressed to make the oil. The leftover algae can be used to create renewable energy, among other things.
Good for the planet. Good for you. Good for your recipes.
Pretty cool, right?!?
Sweet Summer Salad Recipe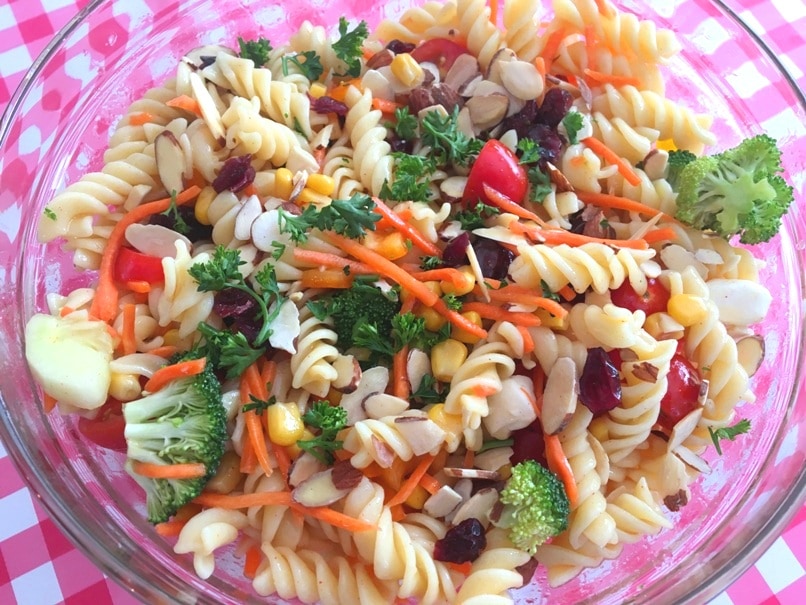 Thrive® Algae Oil makes this easy-to-make salad a delicious way to increase good fats and add lots of vegetables to your diet.
Consider making it for a meal, use it as a side dish, or make a big batch to have a quick and easy lunch for work through the week.
Serves 6.
Ingredients
Dressing:
14 Tbsp (1/2 cup + 6 Tbsp) Thrive Culinary Algae Oil
1 lemon, squeezed
1/2 Tsp. Paprika
3 Tbsp. Honey
Salad:
8 oz. rotini pasta
1/2 cup shredded carrots
1/2 each of a small red, yellow and orange pepper
1/2 small cucumber, cut into chunks
3/4 cup mozzarella balls
3/4 cup halved cherry tomatoes
1 cup broccoli heads
1/2 cup corn, fresh or thawed
1/4 cup sliced almonds
1/4 cup dried cranberries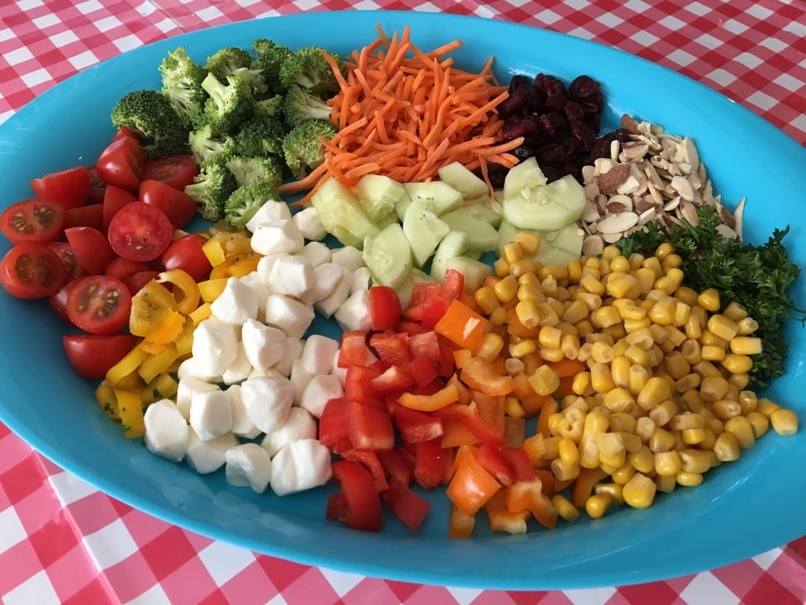 Directions
Whisk dressing ingredients together. Set aside.
Cook pasta. Cool. Add all ingredients together. Toss with dressing.
Serve immediately or chill for 2 hours in the refrigerator before serving.