When it comes to shoes, my main concern, lately, is whether I can wear them comfortably all day running around after my son. Sure, in my 20s I wore those cute high heels – you know, shoes that were cute but not thinking about how they supported my body. Nowadays, though, I'm painfully aware of the damage that bad shoes can cause my entire body. Clearly, the right shoe can affect everything.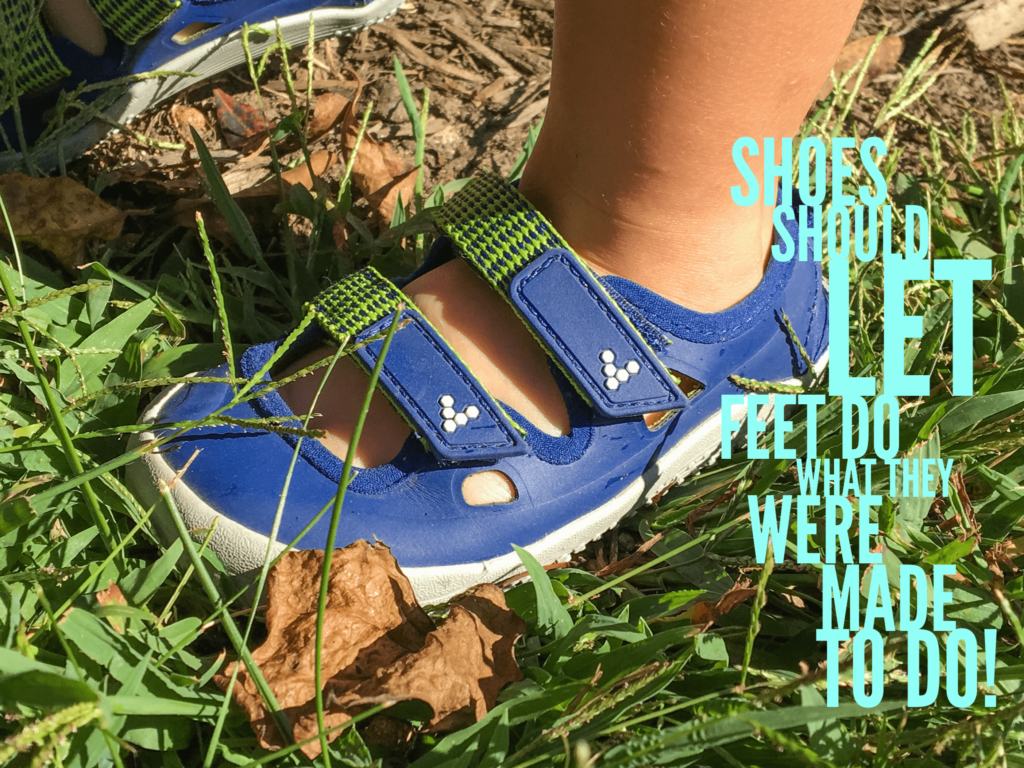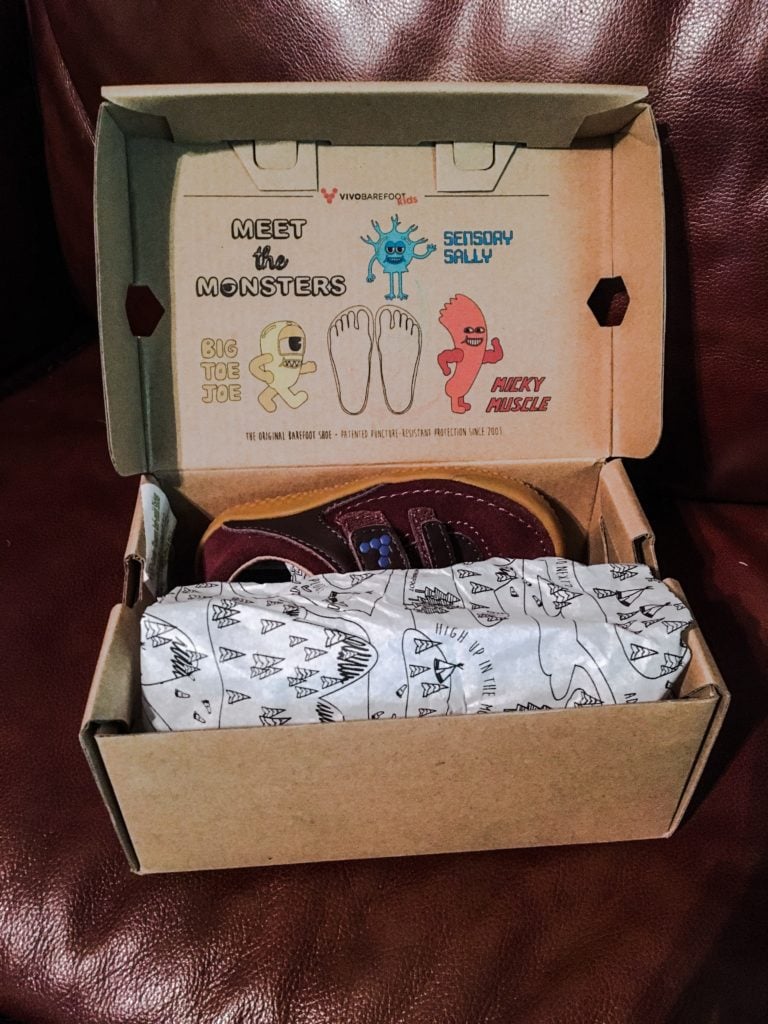 This goes doubly true for my son! So many of the cute shoes for kids are not good for my little guy's developing feet.
If you don't already – you need to try the folding test on your shoes. Do the shoes fold in half or are they so rigid you can barely get the toes to bend up? How can that be good for your feet?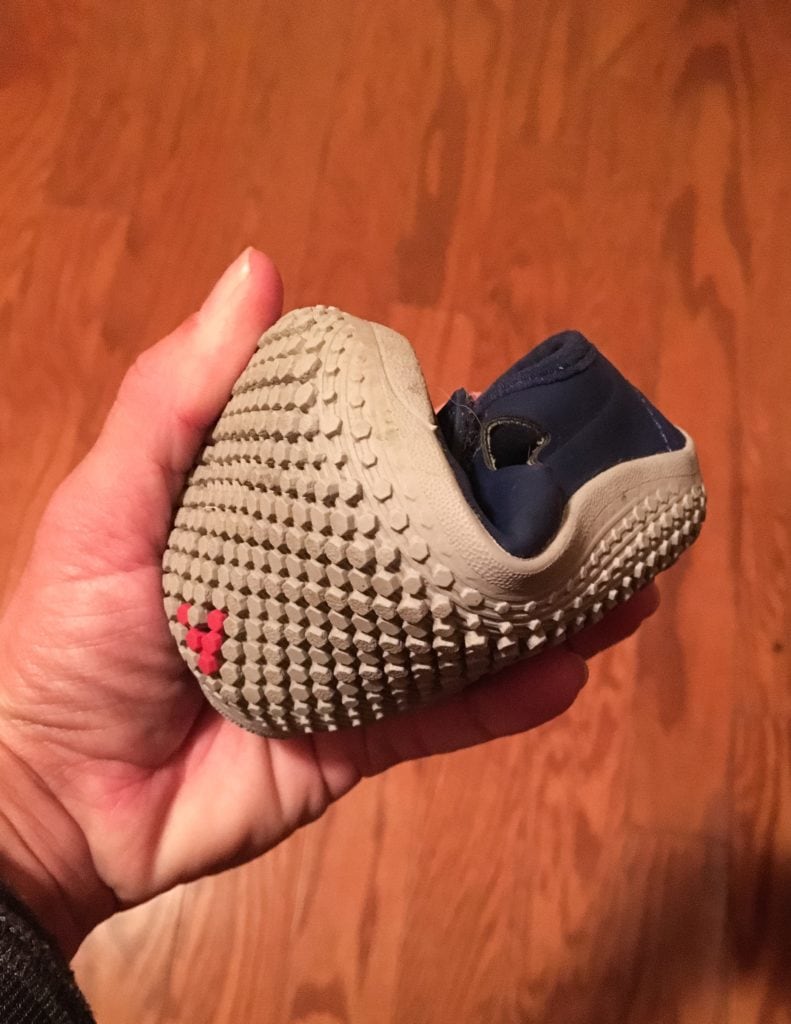 Feet have a natural bend and roll and they need shoes to work with that, yet provide protection from harmful elements. Little ones still have bones developing throughout adolescence so they need the flexibility for growth and development. A soft, flexible and durable shoe is what kids need.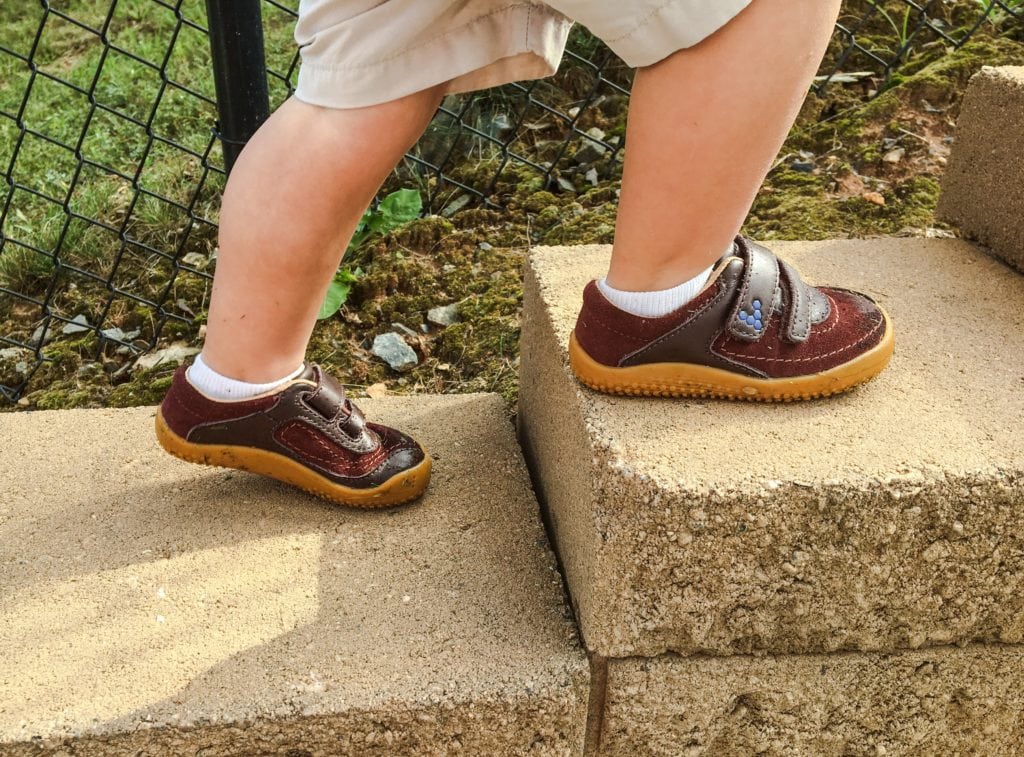 And VIVOBAREFOOT has great options for kids!
Their new campaign says it all- 'Let Your Kids Stand on Their Own Two Feet'!
Vivobarefoot believes that shoes should let feet do what they do without interference, and still provide a good looking and protective (puncture–resistant sole) shoe. Such protection is so important for my little guy's feet as he's running all over the place!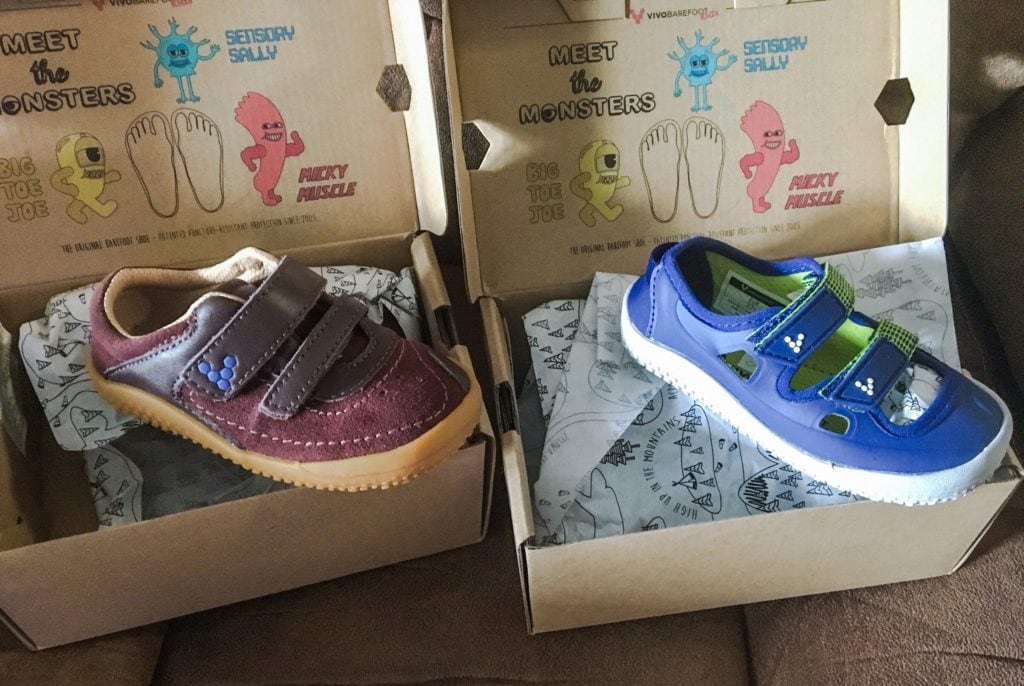 I was blessed to receive a couple pairs of vivobarefoot shoes for my son to try out – and we both fell in love with them!
Marc's favorite shoe, which I'm assuming is the most comfortable to him, is the blue Bay sandal. That's the first pair of shoes he goes to when it's time to go out and play.  They are easy to put on and keep his feet safe outdoors; however he wears them all over the house as well!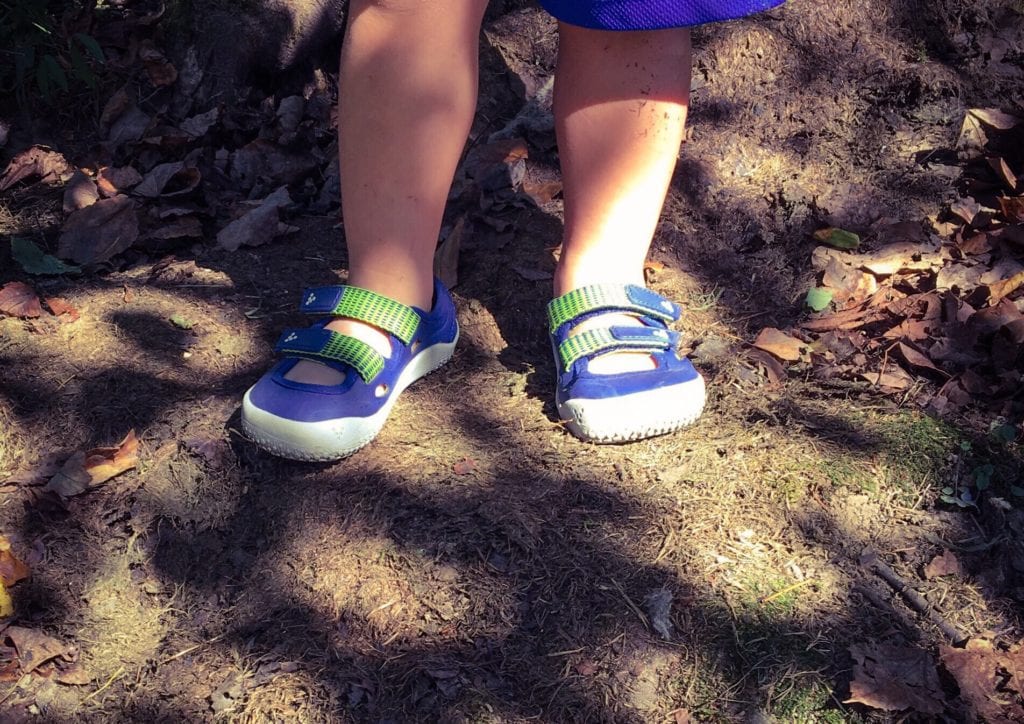 We also have the Reno style shoe for him in  brown. I love the look of these shoes! Dressy enough for church but casual enough for everyday outings!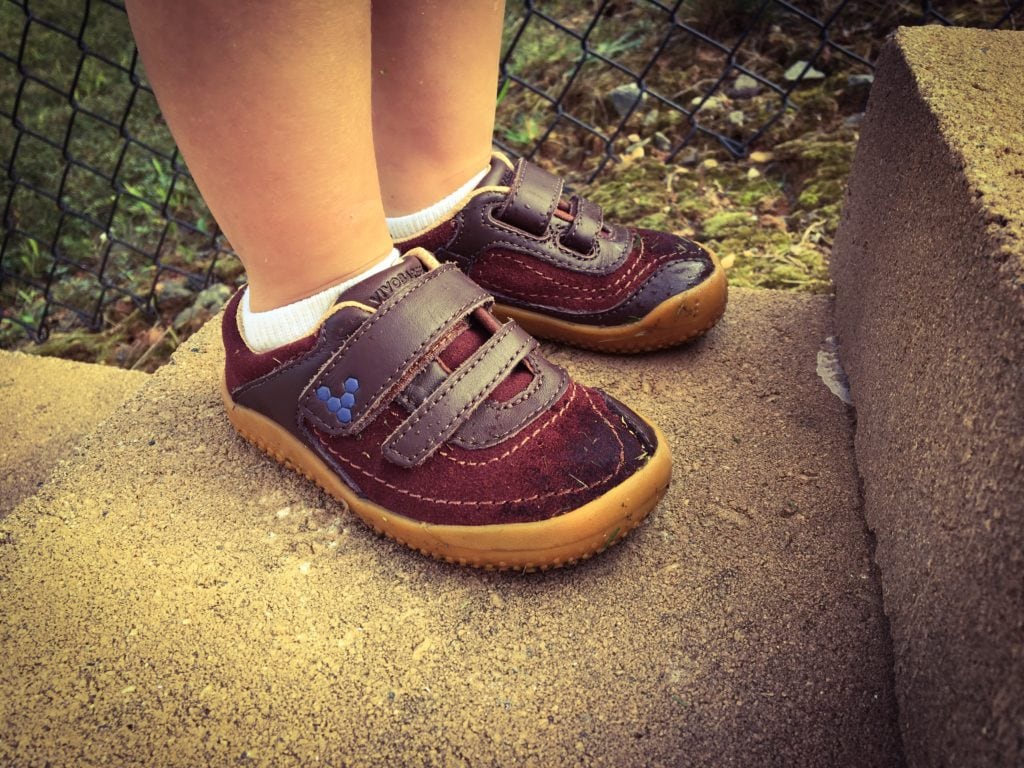 While we were out this week running errands, I was actually asked by a gentleman if Marc was wearing Vivo shoes! I was surprised he recognized them from afar.
He said he was curious about getting some for his own child and after letting him take a look and feel of Marc's Reno's he was sold! Once you get your hands on them, you'll be sold, too.