What is a raw food restaurant really like? I've heard about raw food restaurants. One opened in my area – and then closed – before I could get to it. So when I was researching healthy restaurants in Mount Dora, Florida for a lunch meeting with my friend Mikki of The Not So Perfect Housewife, I was surprised to find Vitality Bistro.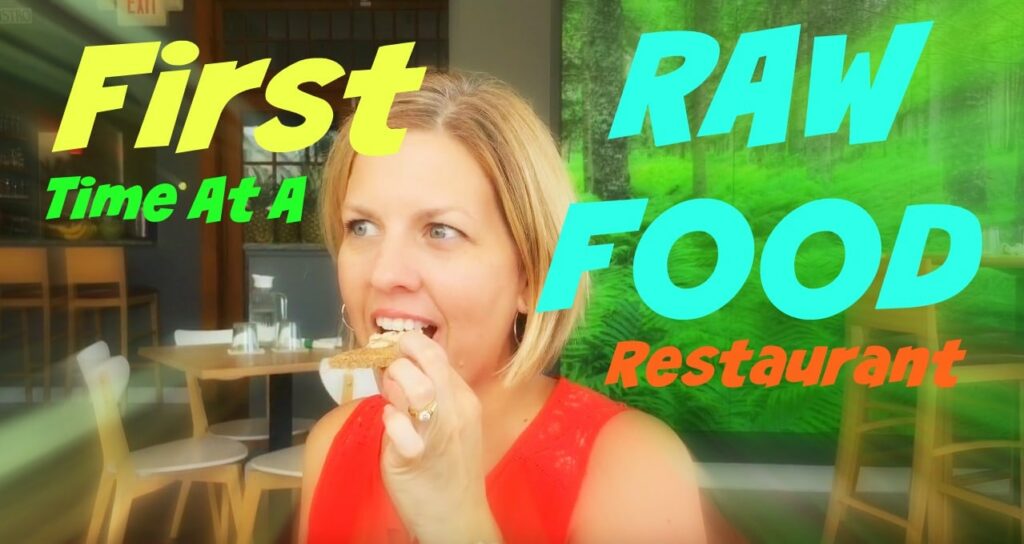 Since Mikki is more of a plant-based foodie and I'm definitely all meat and fats, I was a little concerned about trying to find a decent meal at a raw food restaurant. And I was more than a little shocked that the tiny town of Mount Dora would sustain a raw food eatery – and it's been there for nearly four years!
I was willing to give it a try, though. We met up at Vitality Bistro, I quickly ordered an organic mimosa when I saw that cocktails were on the menu (surprise!) and then I settled down into choosing raw food entrees off of the menu.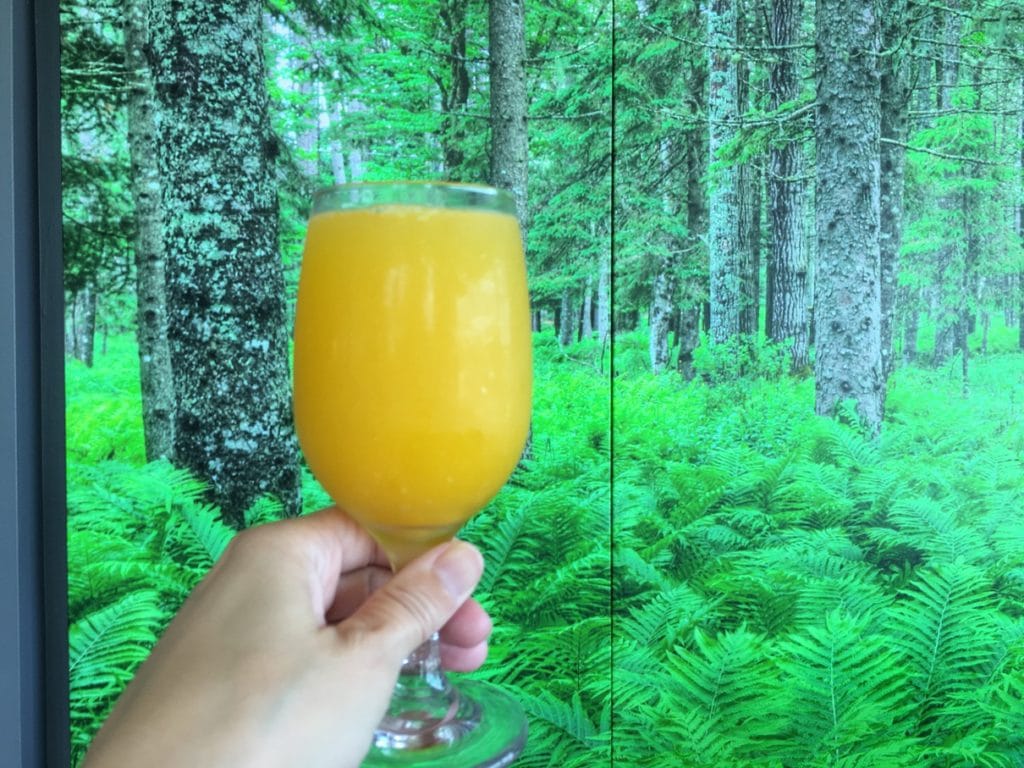 There was a pub down the street where I fully intended to have a burger afterwards if this was terribly bad, by the way!
Watch my video and see my honest reactions of trying raw food meals for the first time:
What do you think? Do the foods look good to you? See anything else you'd like to try on their menu?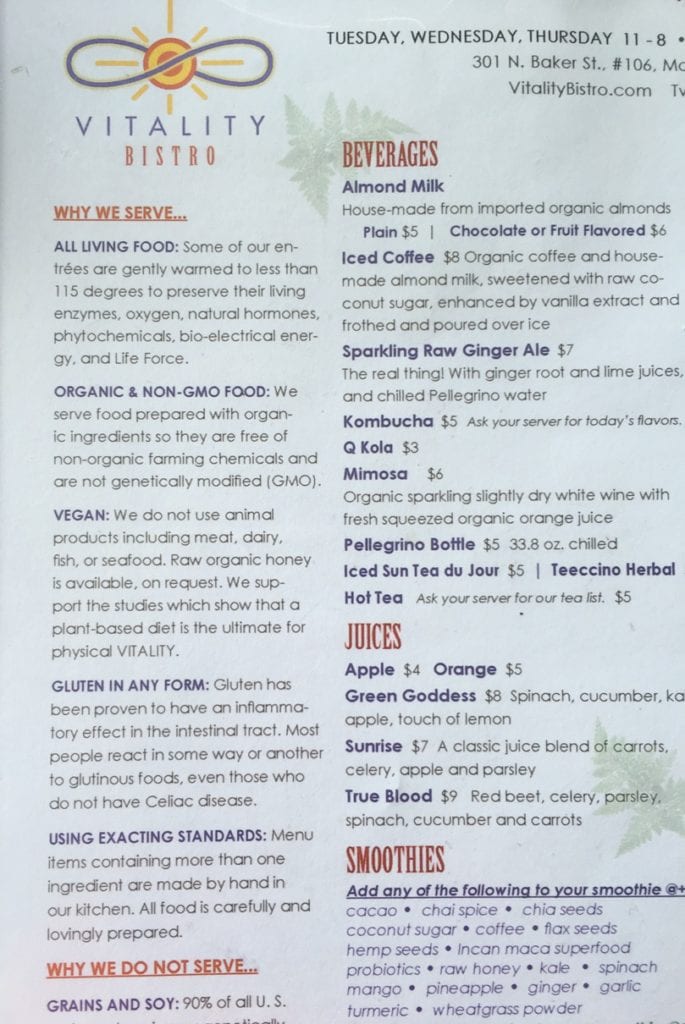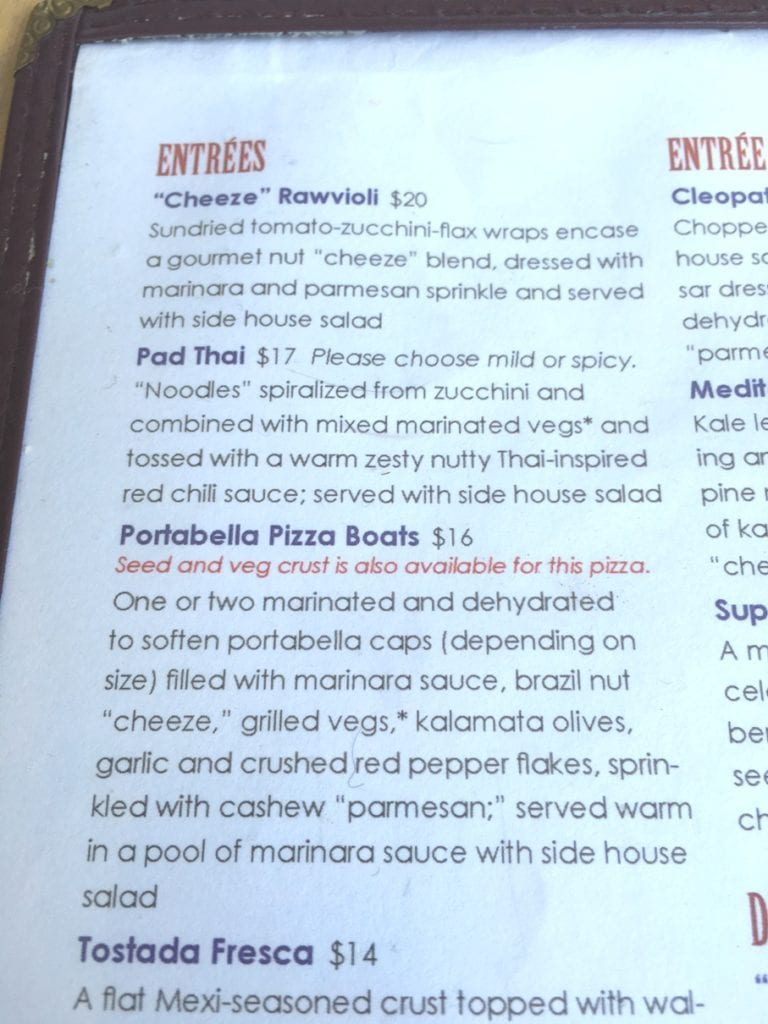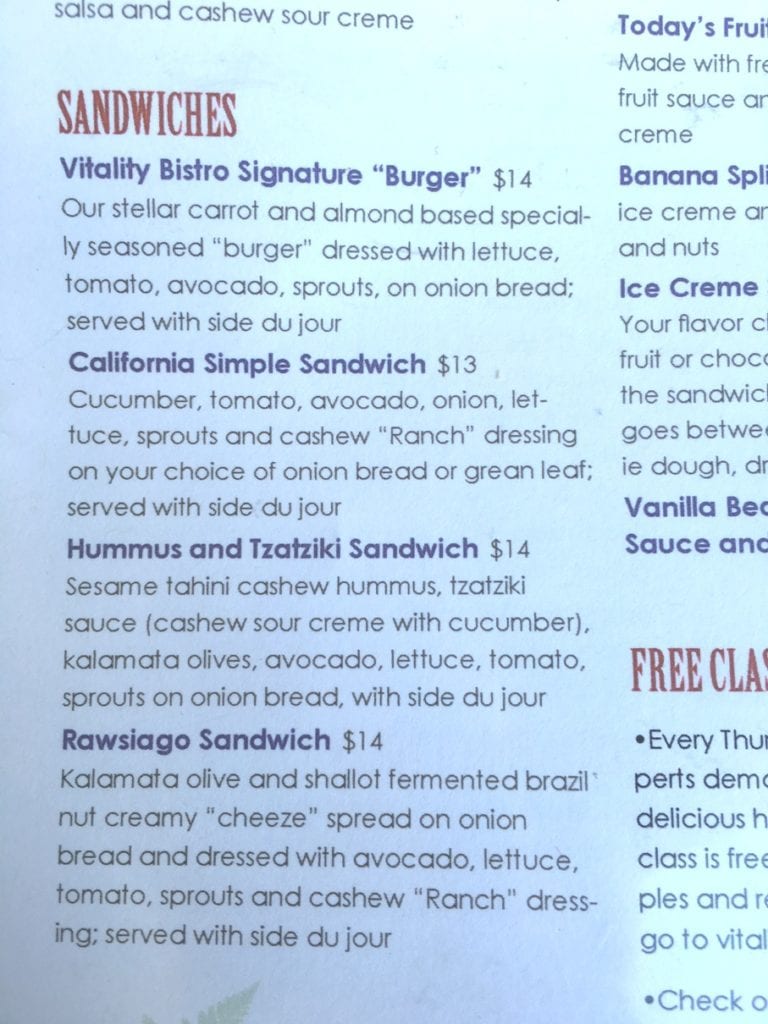 I have to say, the Vitality Green Smoothie was amazing. I don't generally like green smoothies. Or, I have to chase them with a chocolate chip cookie. True story.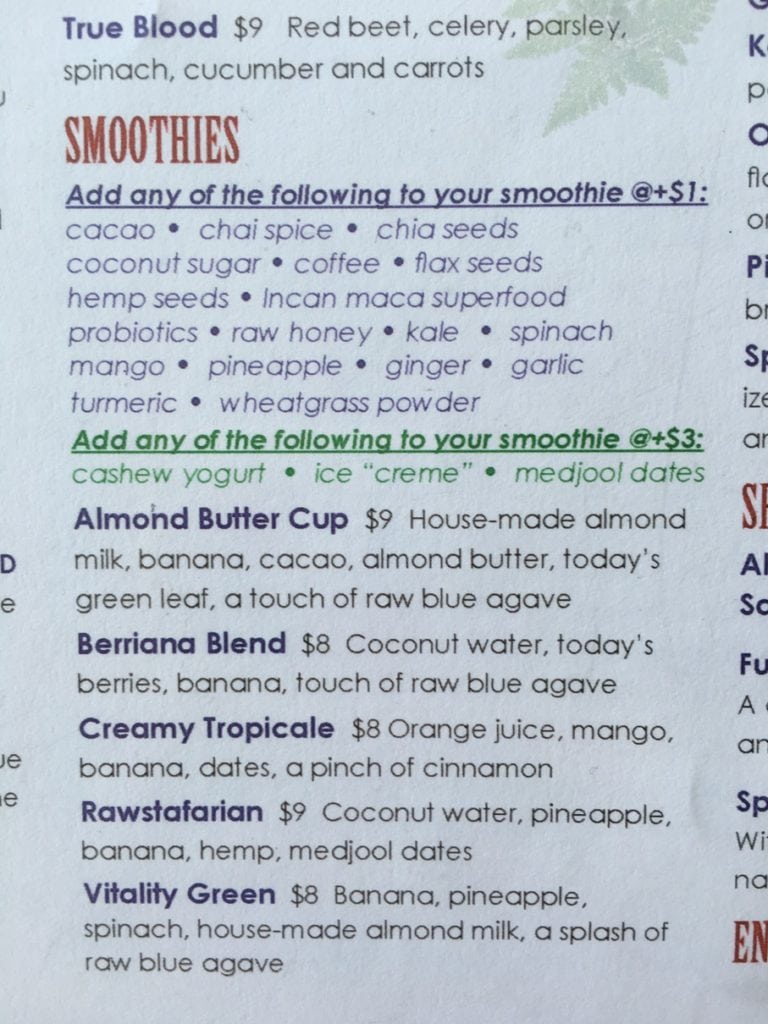 A couple more menu pics: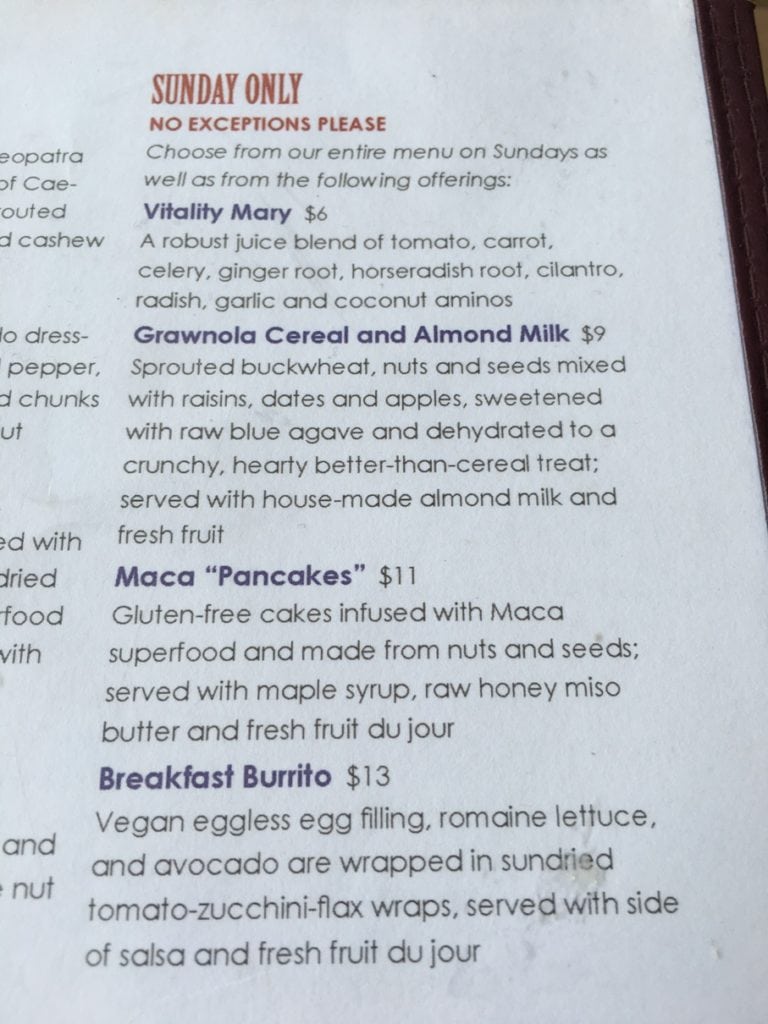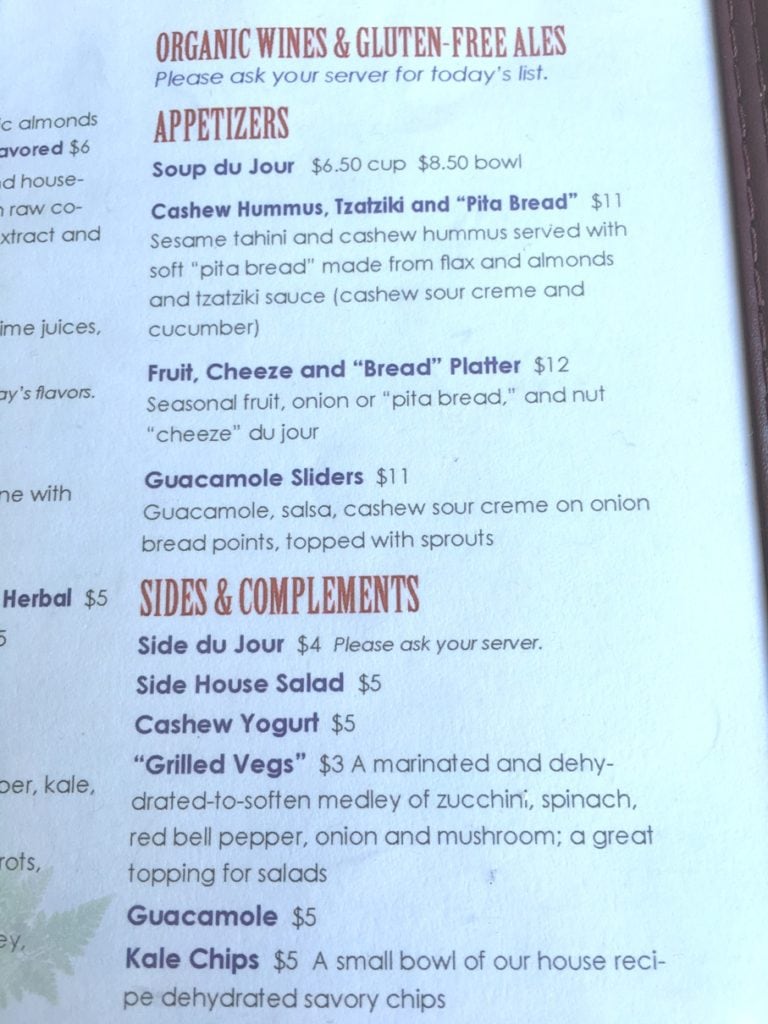 Here's a close up of the foods that I chose, if you don't watch the video (which I think you really should!)
The Cashew Hummus with Tzatziki Sauce and Pita Bread made from flaxseeds. So yummy!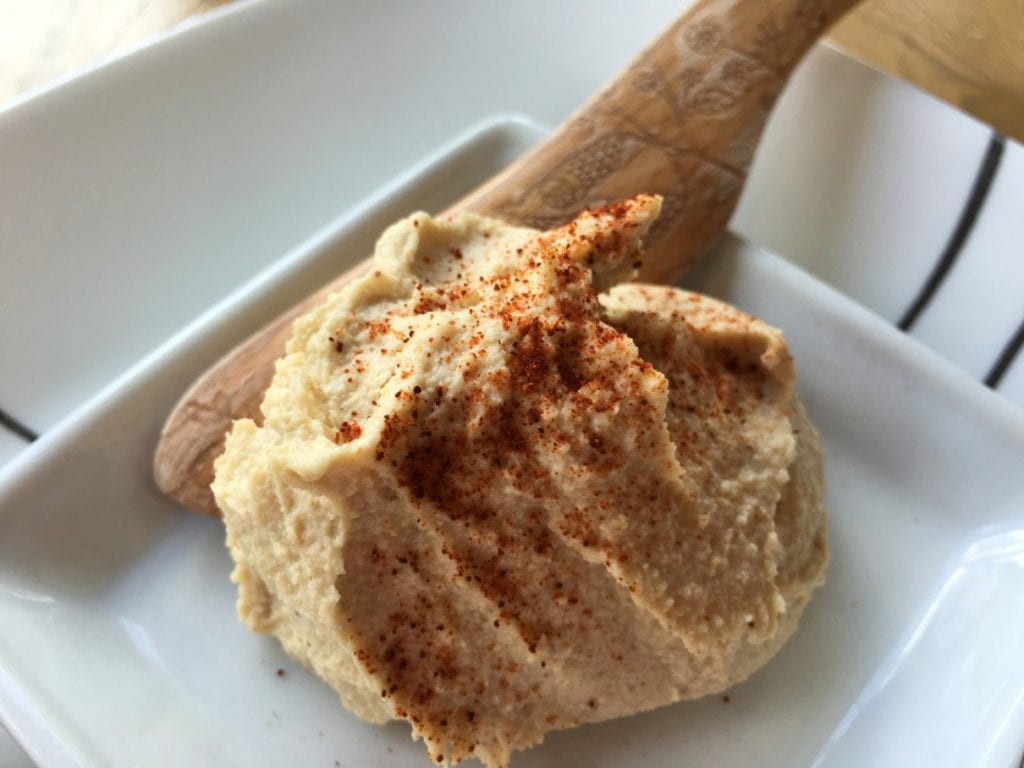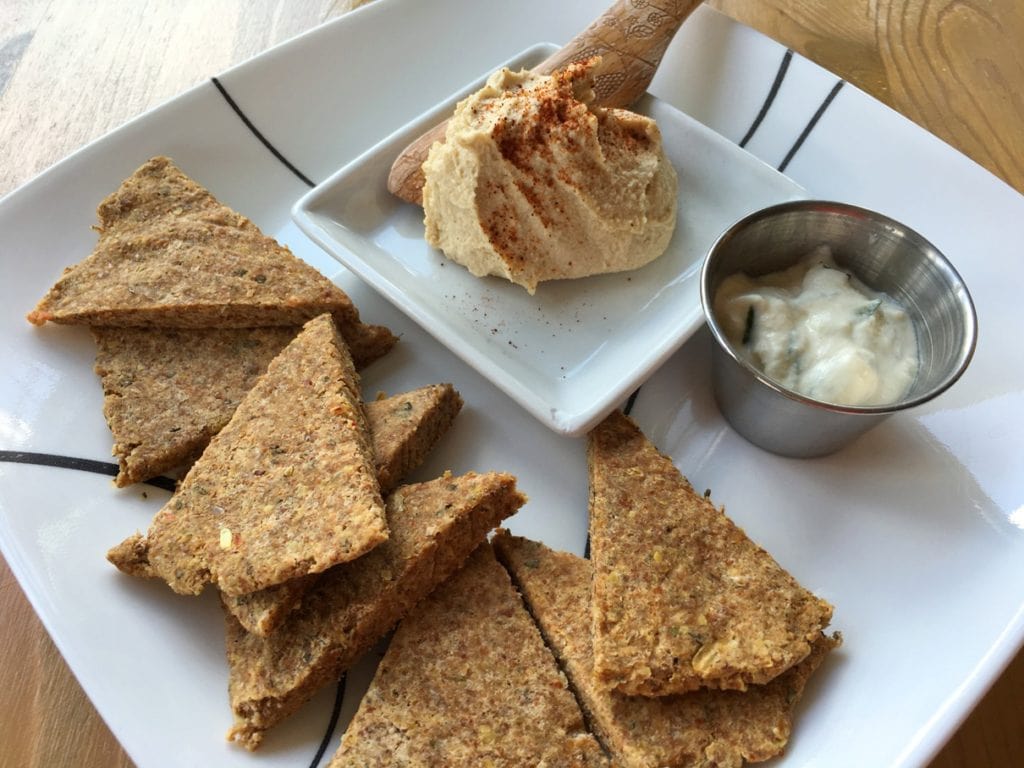 And the zucchini noodles with marinara and cashew parmesan: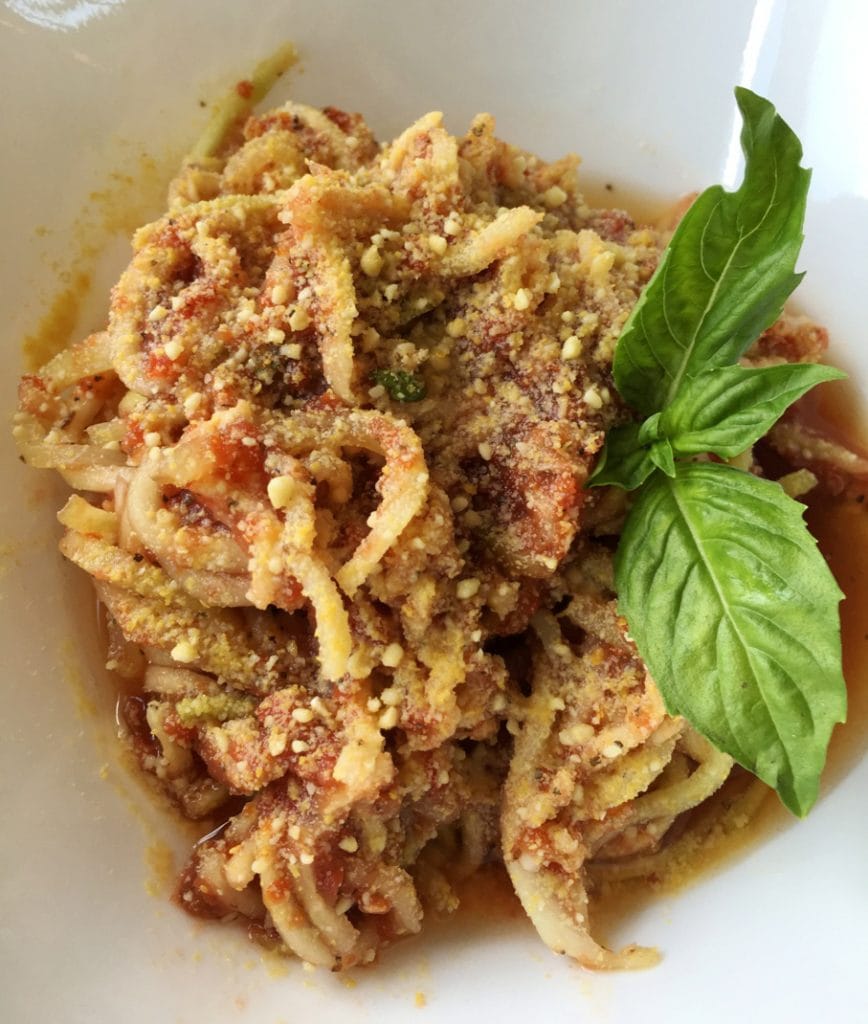 Mikki had the Vitality Bistro Signature Burger: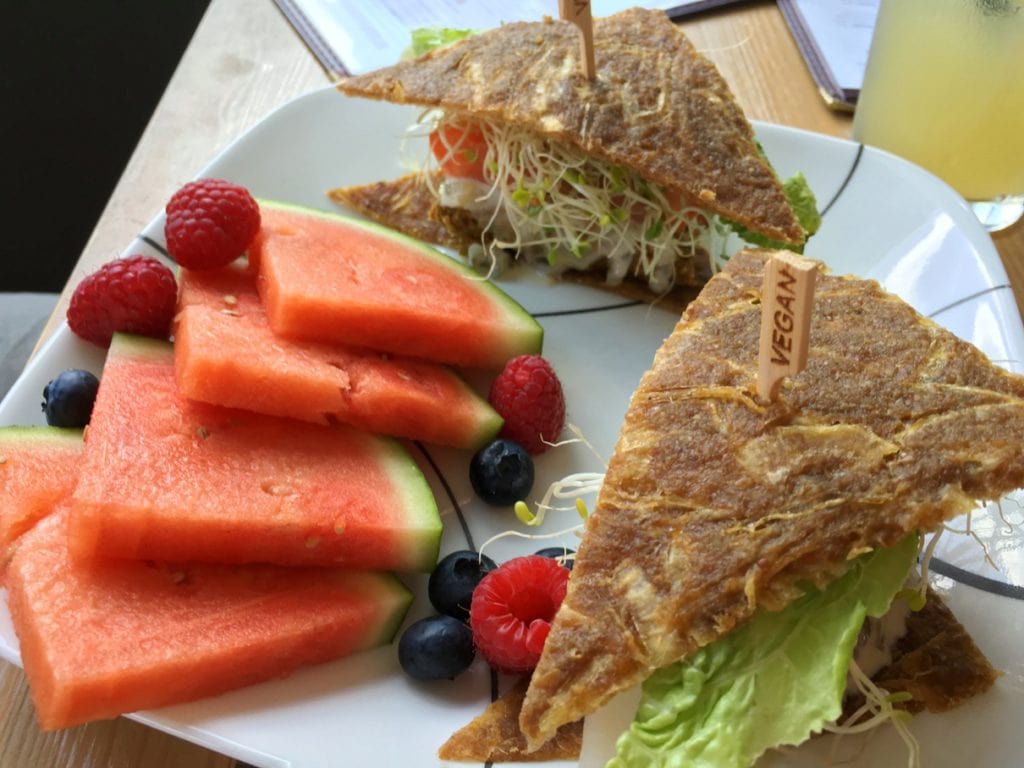 We didn't eat this, but stole a picture off of someone's order! It's the Guacamole Sliders: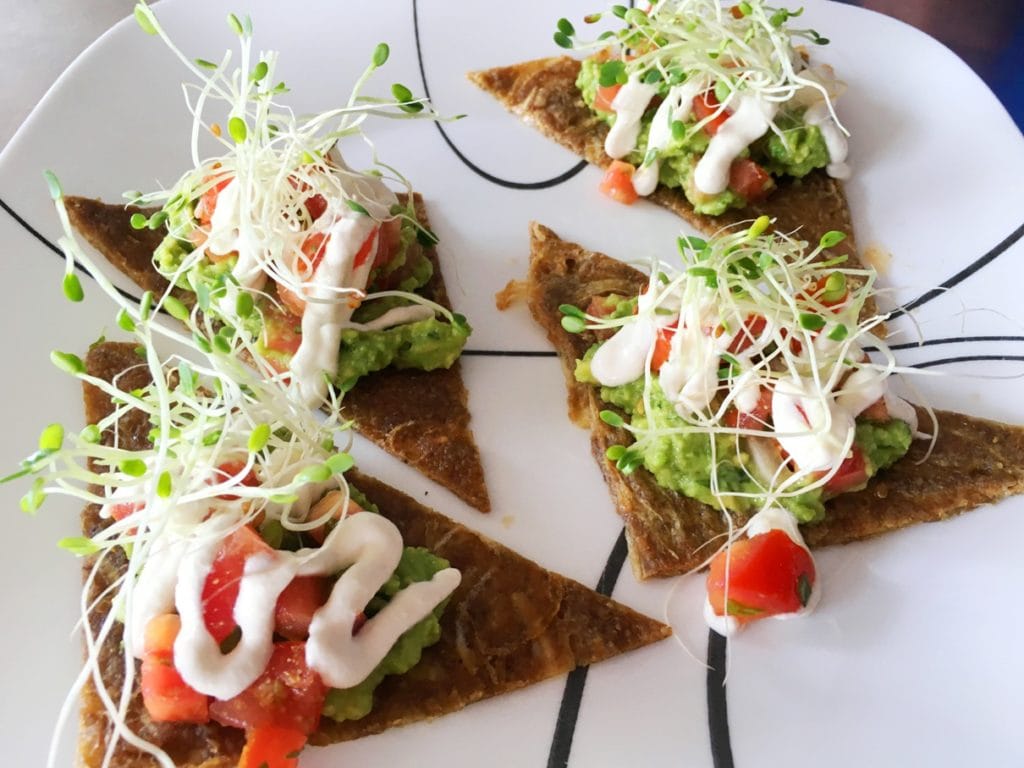 We split the Ice Cream Sandwich which was AMAZING!!!!! Cashew ice cream sandwiched in between two cookie dough cookies made from buckwheat, dates, cacao nibs and other raw foods.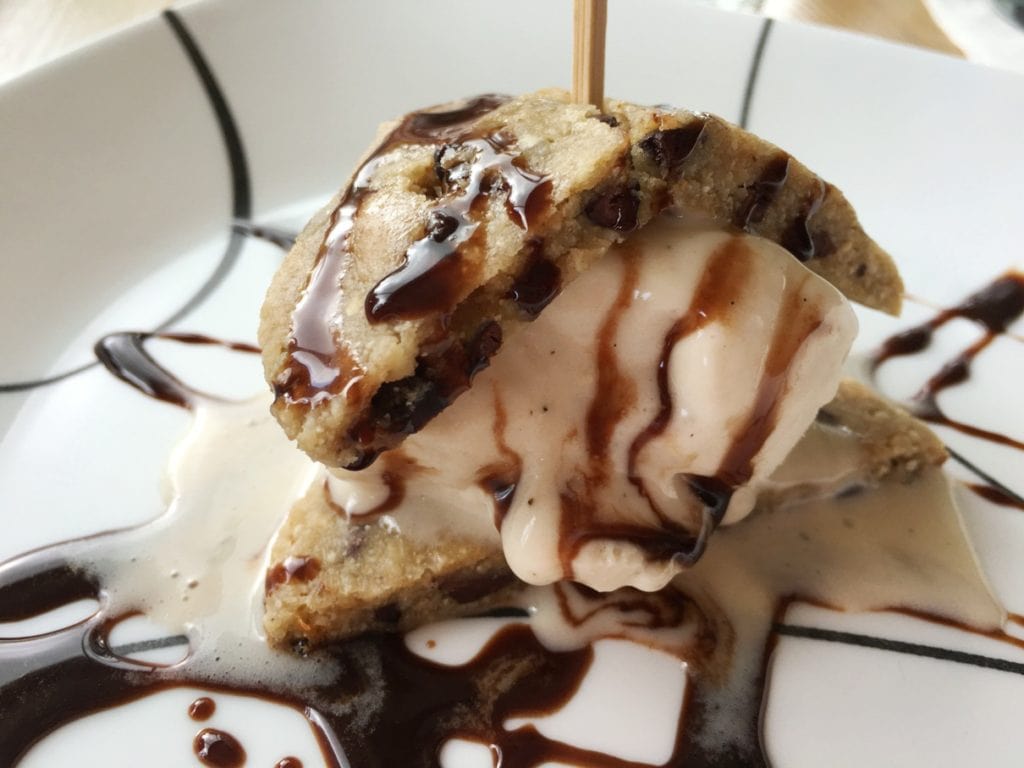 Check out this raw foods dessert menu!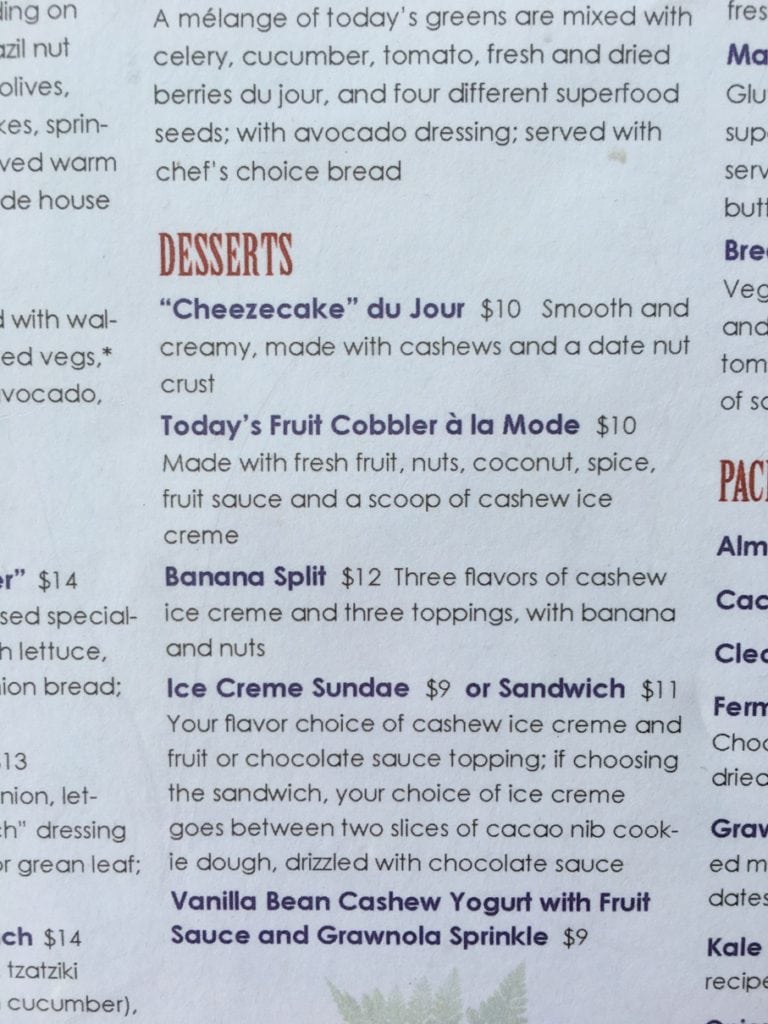 Wish we had room for this "cheesecake" made with cashews and dates: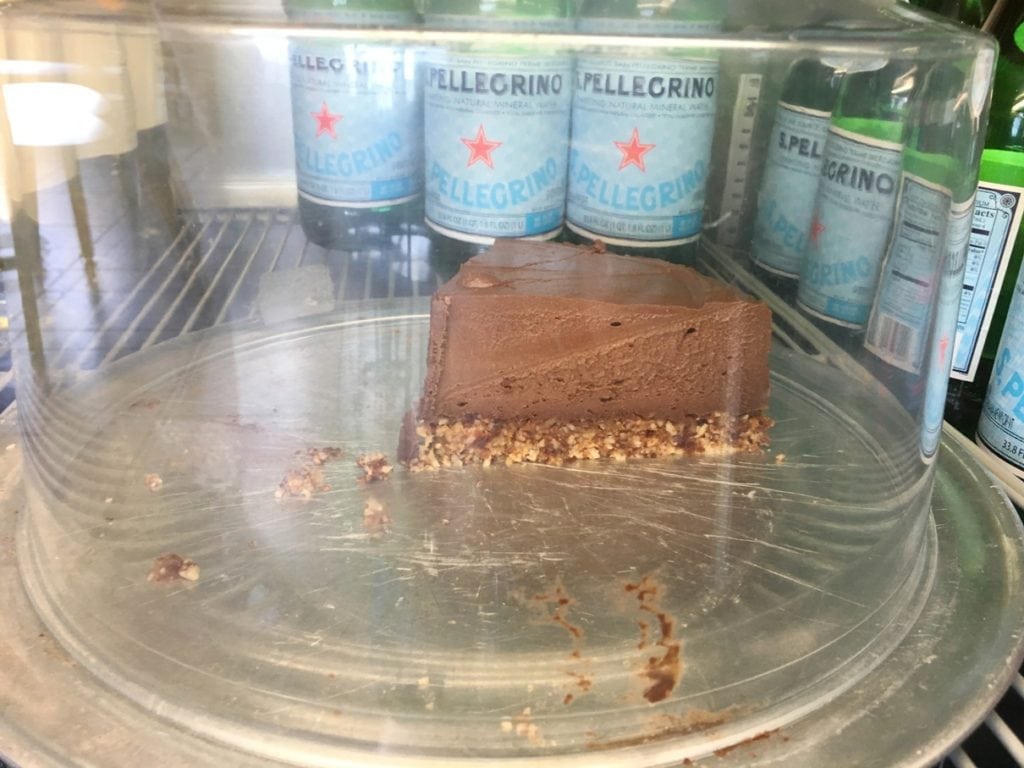 The Vitality Bistro restaurant in Mount Dora was light, bright and airy. Can't recommend it enough!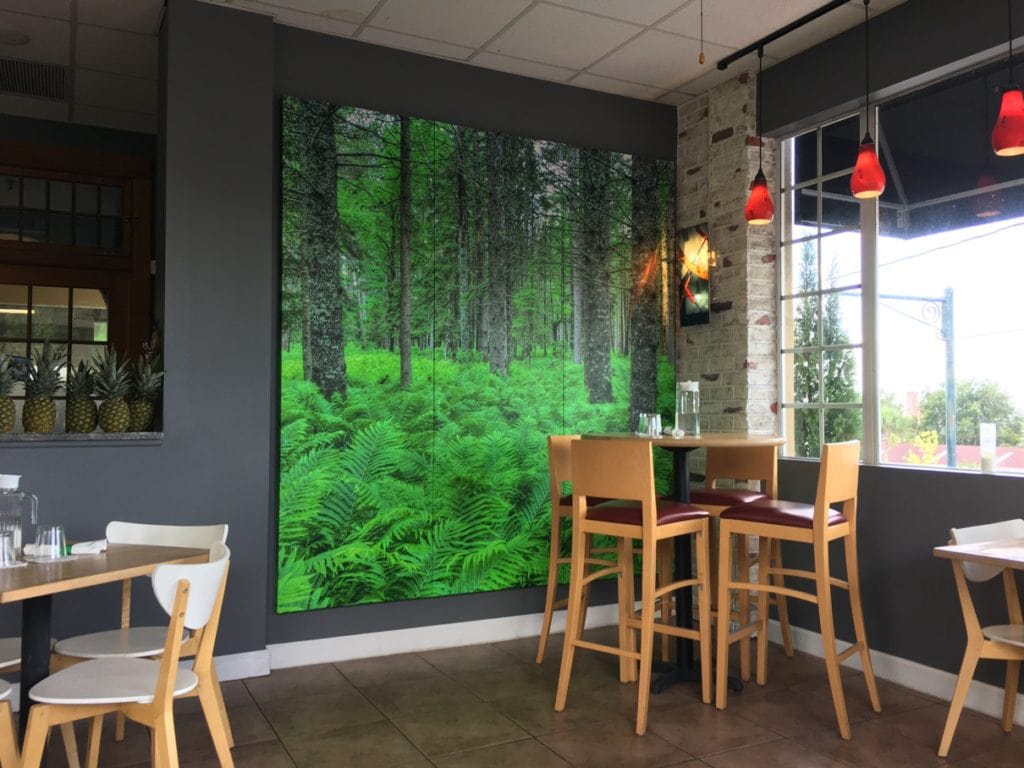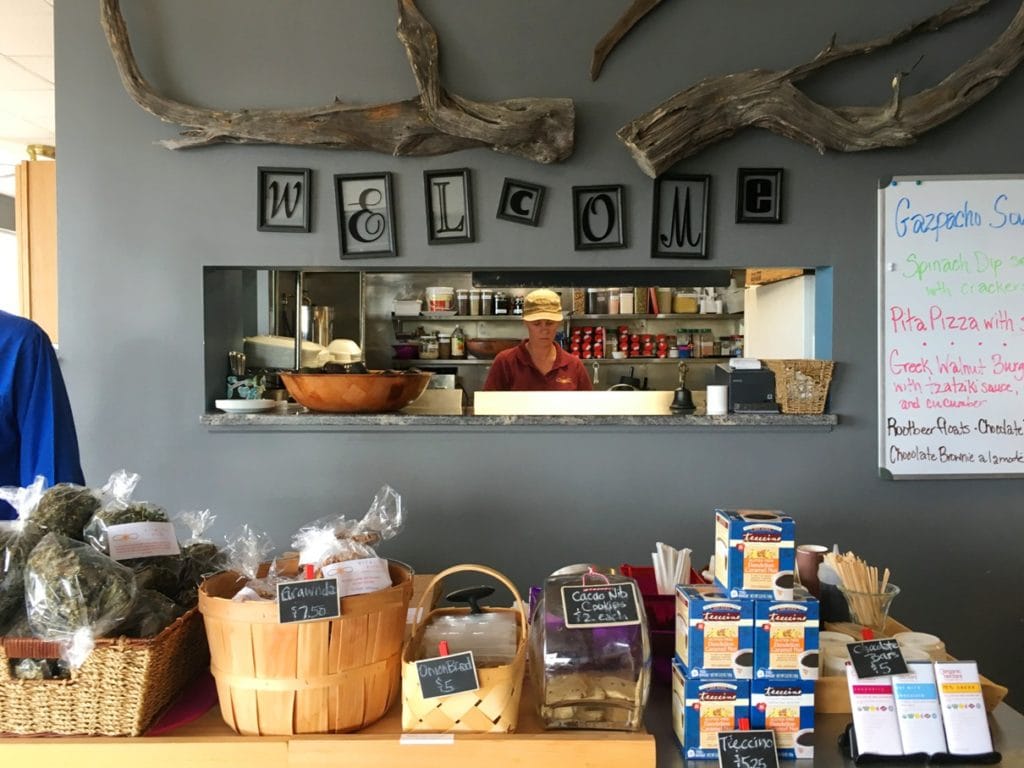 After our lunch, I was full for quite a while. Which surprised me! And I didn't have any stomach upset, bloating or feeling 'blah' after eating.
I will happily go back to Vitality Bistro again. In fact, I'm sheepishly kind of admitting that I'm looking forward to it and can't wait to return!
Pin It! Please Share With Your Friends!

Not all raw food restaurants are going to be as great as Vitality Bistro, I hear…. So, I'm curious. Have you ever eaten at a raw food restaurant, and what did YOU think?