We have been enjoying our Little Tikes Go Green Playhouse lately! My 6 year old son loves to pretend he's cooking and serving us all a meal and the attached rain barrel continues to be a big hit with my one year old! Just a warning for all you parents….. When your child finds the water spicket on the rain barrel, watch out!! This is what happened when Marc found his!!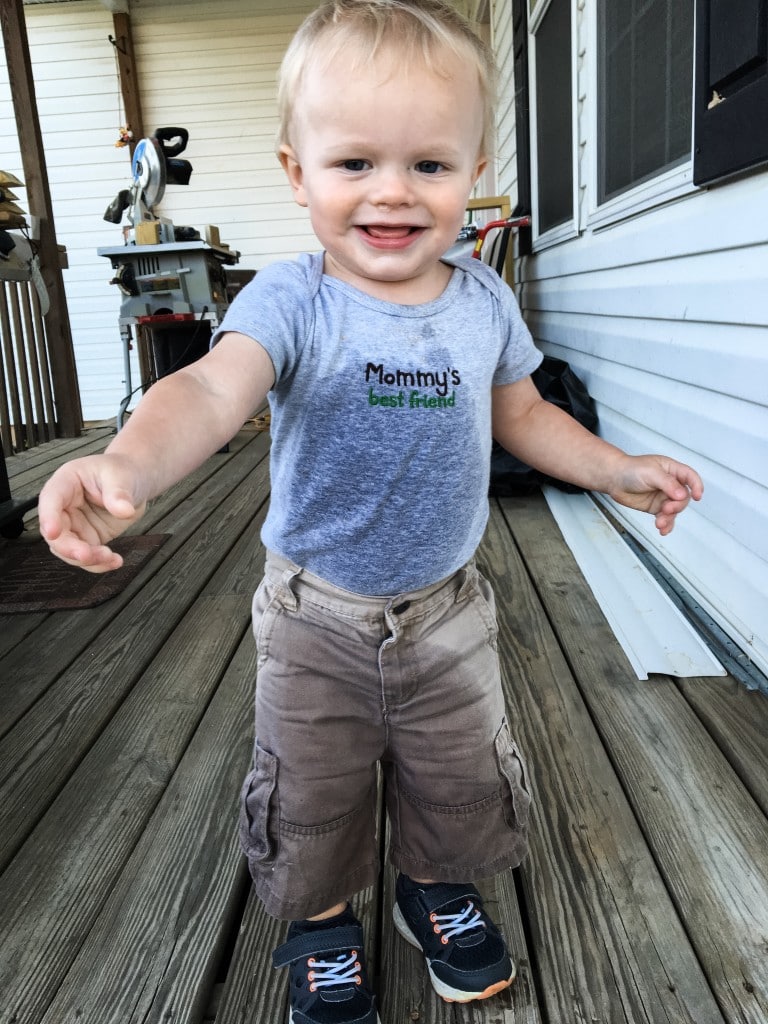 He had so much fun splashing around – who needs a sprinkler???
When you get your own Go Green Playhouse you will receive an Activity Booklet with lots of recycling and eco friendly projects for you and your children. These projects are educational and fun, allowing them to make full use of and appreciate their eco friendly playhouse!
We decided to try the Activity Booklet's Bottle Sunlights to create our own indoor lighting! It is a simple project that can bring amazement to a child's eyes while reusing the plastic bottles you have around the house. We used 2 different sized clear bottles as well as a green bottle. We filled them with water and simply placed them in the holes above the playhouse door.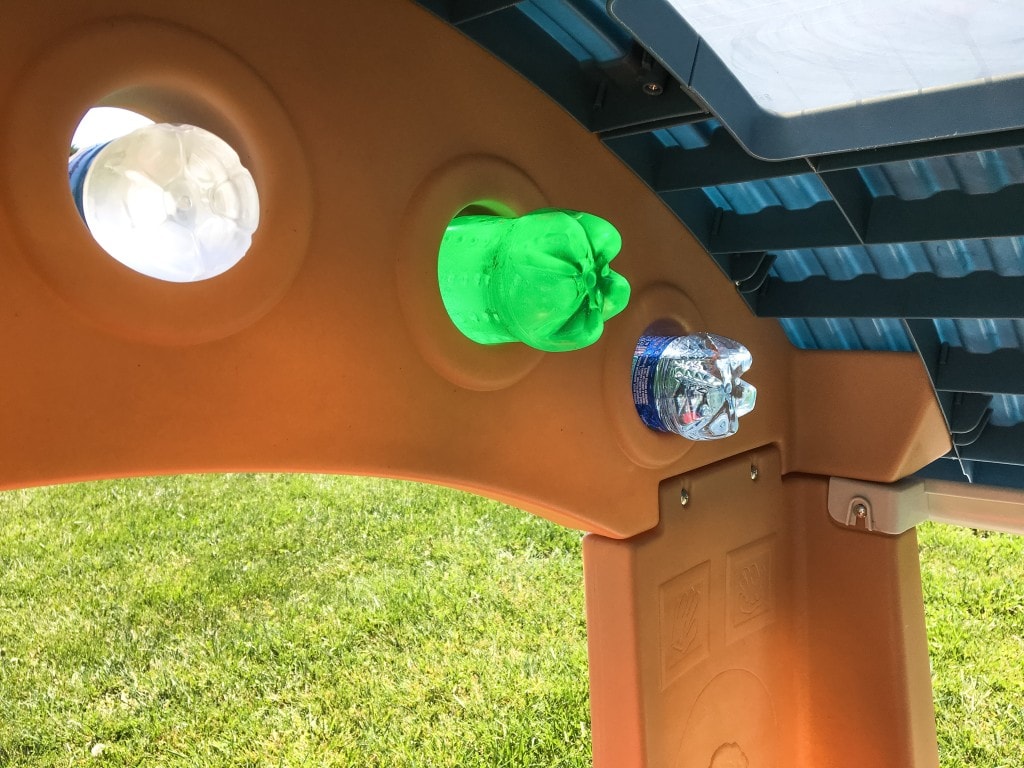 Once the light hits the water in the bottles, it is refracted inside the playhouse to create light prisms!
I would have loved to get a picture of these prisms shining; however none that I captured truly showed it justice. So you will have to get one and do it for yourself!! I will say that they don't last long in our house! My one year old enjoys pushing the bottles out of the holes more than he enjoys the lights right now!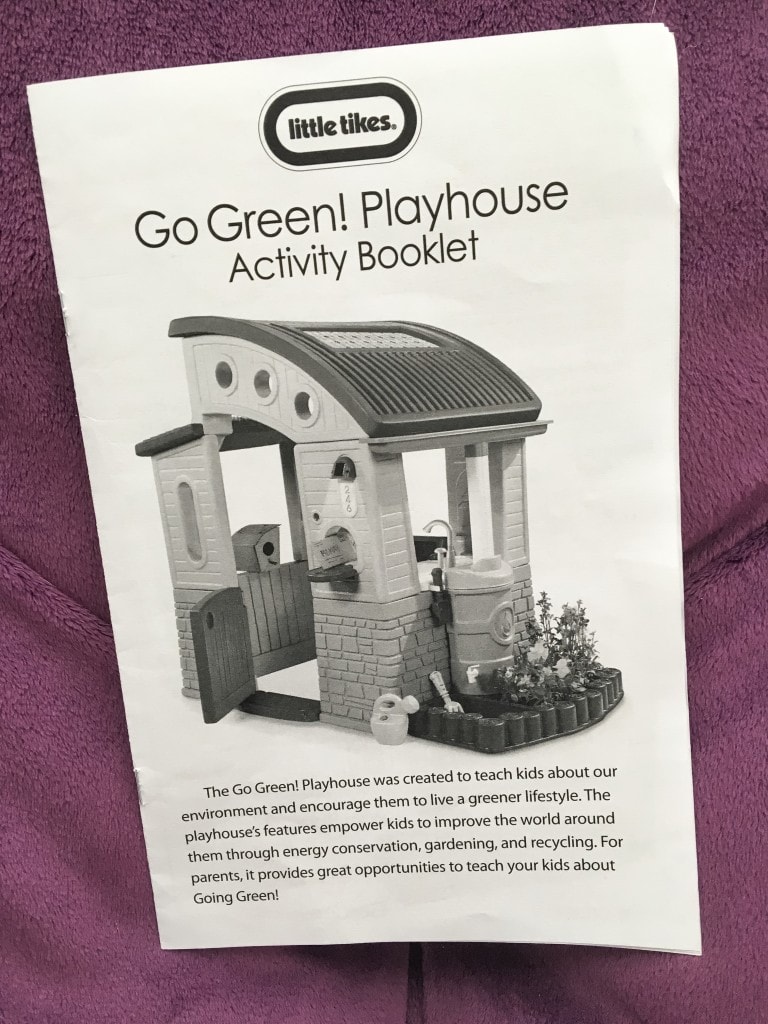 The Activity Booklet provides fun ideas such as water saving activities, garden activities, and recycling activities! You can even come up with some of your own fun projects and we would love to hear them!! You won't be sorry if you choose the Go Green Playhouse by Little Tikes for your child. Instilling education and practice at an early age to take care of our earth and themselves is a responsible thing to do as parents. This playhouse provides simple and fun ways for our children to feel important and do their part while having fun year round!!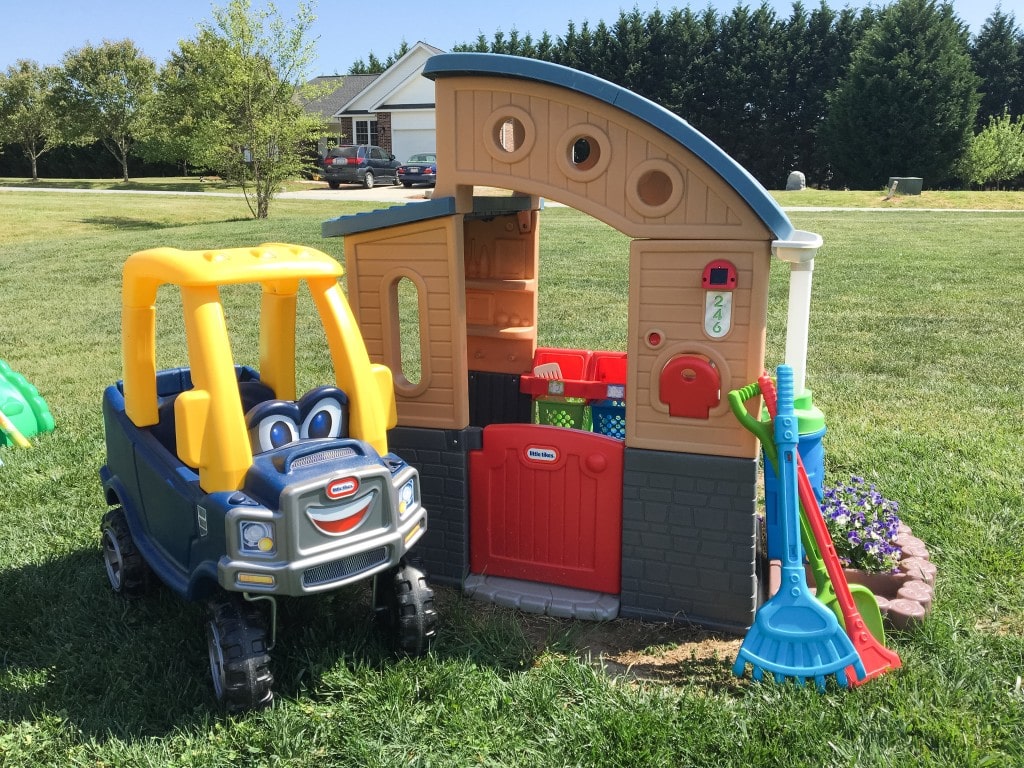 Let us know your thoughts and your fun activity ideas when you start playing with your Go Green Playhouse!!
Thanks to Little Tikes for providing us with a Go Green Playhouse, and for sponsoring this post. My son absolutely loves this play house (and all of his Little Tikes toys)!