Last week, something amazing happened. Something that I've been dreaming of and studying for like a mad woman for months on end. I passed my certification for a test that I've been planning on taking ever since my architect husband came home one day and told me all about this new wellness certification through the company that does LEED.
So now, with great happiness, I can say that I am a certified WELL AP!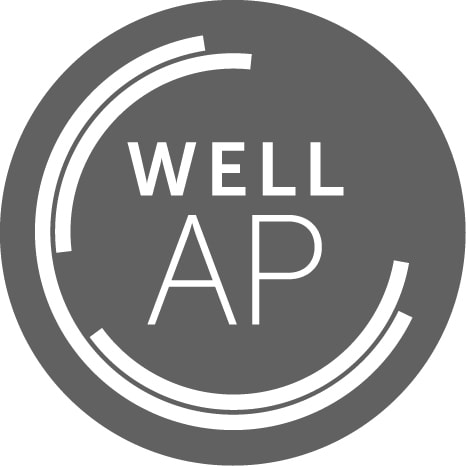 What's a WELL AP, you may ask? Well, I'll tell you right off that you're not the only one who hasn't heard of it! It's a brand new certification that focuses on creating healthy environments to live and work in.
WELL Certified buildings are different than LEED certified buildings. LEED focuses on energy savings and sustainable design. Aspects that can have health benefits, but it's not the main focus of the certification.
WELL Certified buildings and residential units, though, focus entirely on the health, comfort and wellness of the occupants – whether they live there or work there. It's a holistic approach based on 7 key concepts:
Air
Water
Light
Nourishment
Comfort
Fitness
Mind
From air and water quality standards to encouraging exercising and eating right, a WELL Certified building looks at the entire approach to living healthy, and allows occupants to improve their wellness.
So, what does this mean for you? And, yes, I'm doing this for YOU! I wanted to become a certified WELL AP so that I can help even more people live a healthier life through the built environment.
My Bio on the WELLCertified.com site: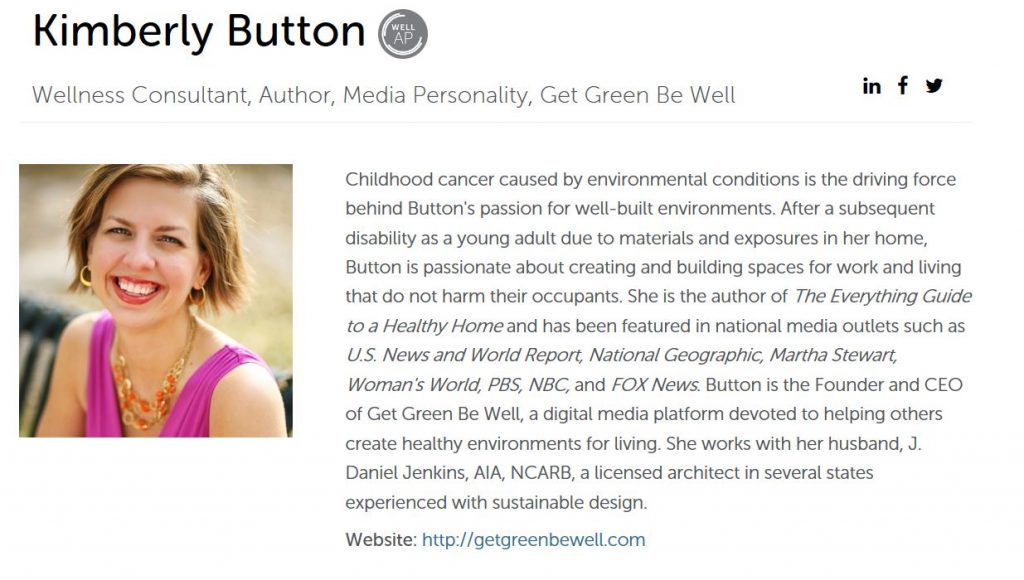 Now I have the resources, and the certification, to work on bigger projects and guide buildings to focus on wellness for their occupants.
The core of my mission is – and always will be – how to help you create a healthier home for your entire family. I'll take the wisdom and guidance from WELL and show you how to use it in your own home to create a healthy home.
Look for references to the WELL Certified standards in posts that I write about creating a healthy home easily, quickly and stylishly. Can't wait to share with you!