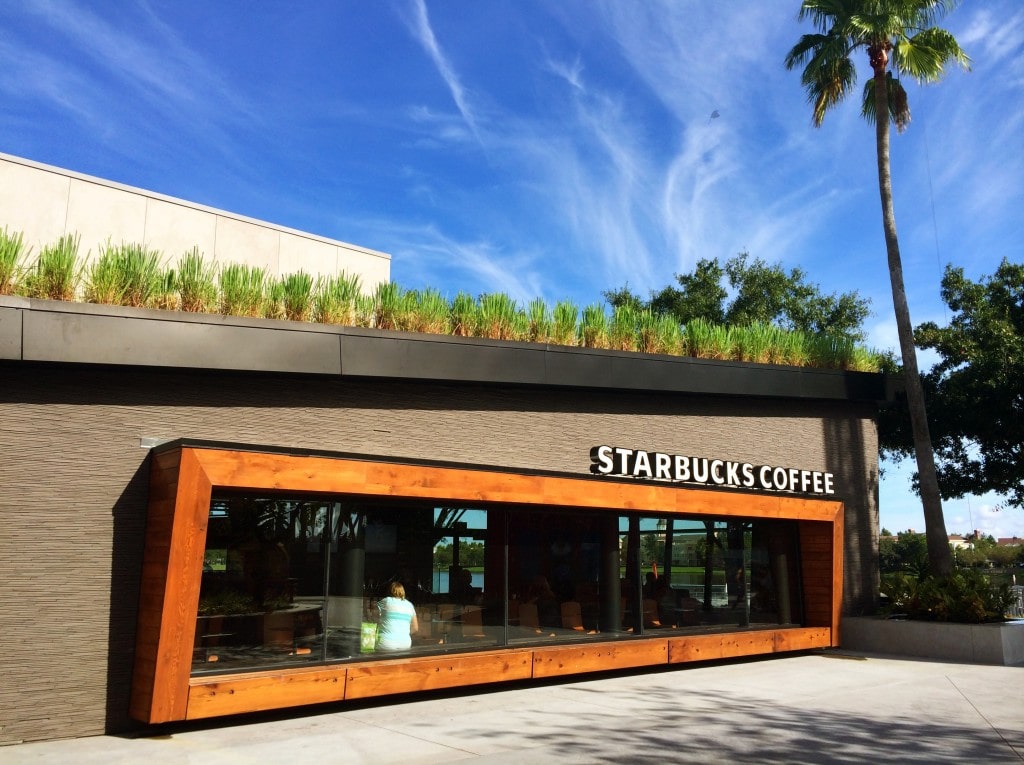 Starbucks recently began opening stores inside Walt Disney World Resort theme parks and elsewhere on property. Creating quite a stir among Disney fans by bringing in a corporate giant into the once-only-Disney enclave, the stores have proven to be quite popular – and are surprisingly rich with eco-friendly design.
The Starbucks at Downtown Disney's West Side (one of two in the Downtown Disney shopping and entertaining complex soon to be renamed Disney Springs), is a stunning example of green design that works and blends in seamlessly with the surrounding environment. Hard to do when the surrounding environment consists of hot air balloons, large mice and animated characters, but it does!!
Using a green roof fertilized by their own used coffee grounds, Starbucks lightens its carbon footprint while also creating quite a striking visual against the bright colors in the entertainment complex.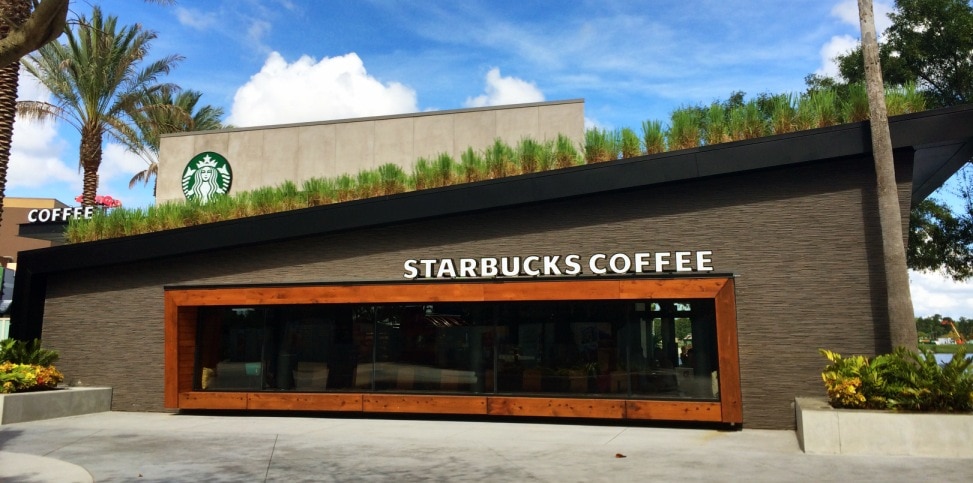 Also integrated throughout are green living walls. A climbing trellis outside the front door has signage about Starbucks' eco-friendly designs.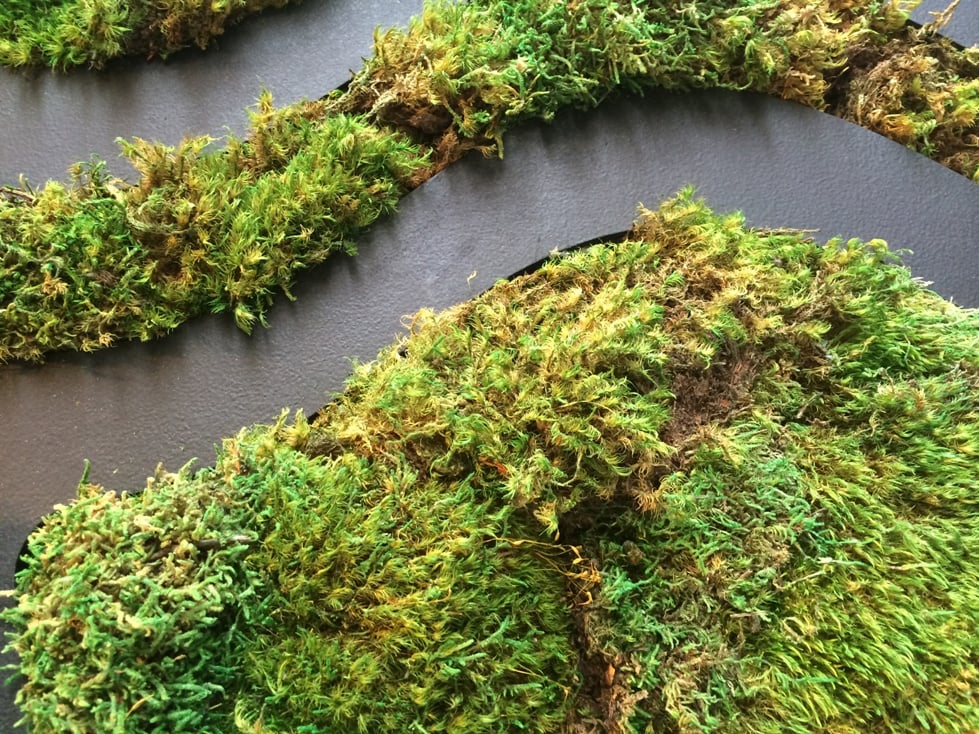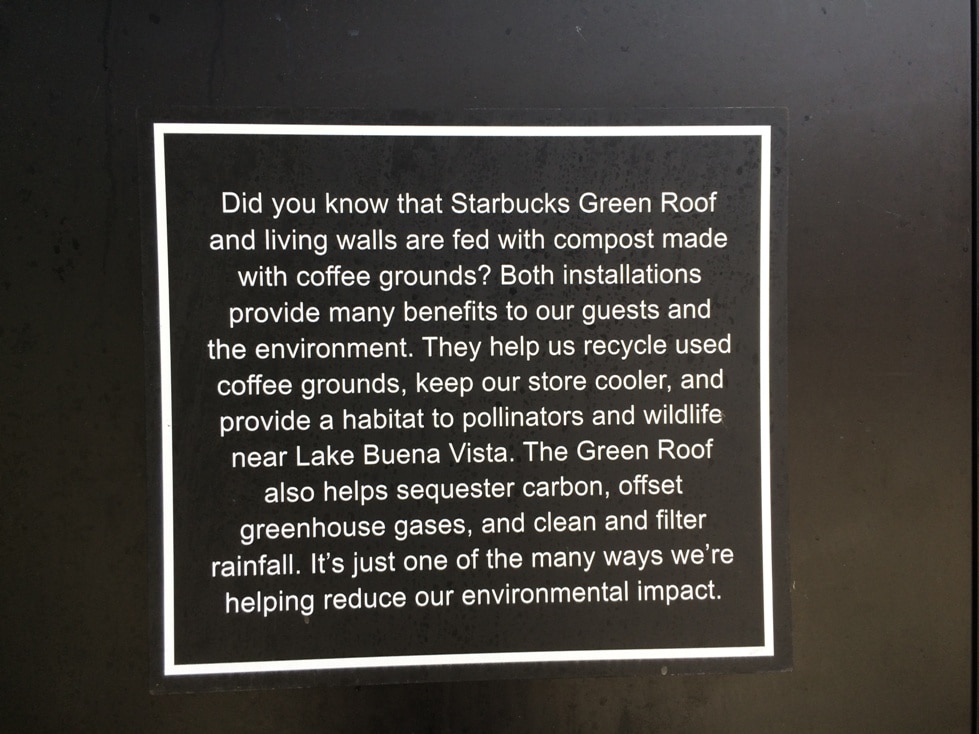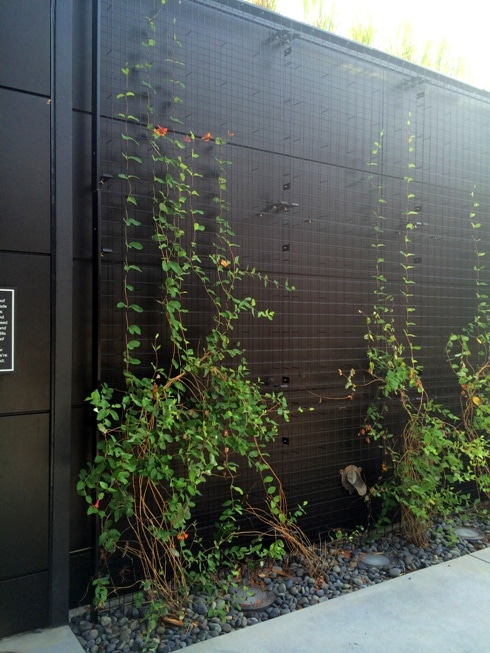 The use of natural materials is evident throughout the spacious and airy Starbucks at Downtown Disney West Side. One such great use of wood is the stunning long tables on the open outdoor patio which overlooks a lake and the Characters in Flight hot air balloon attraction.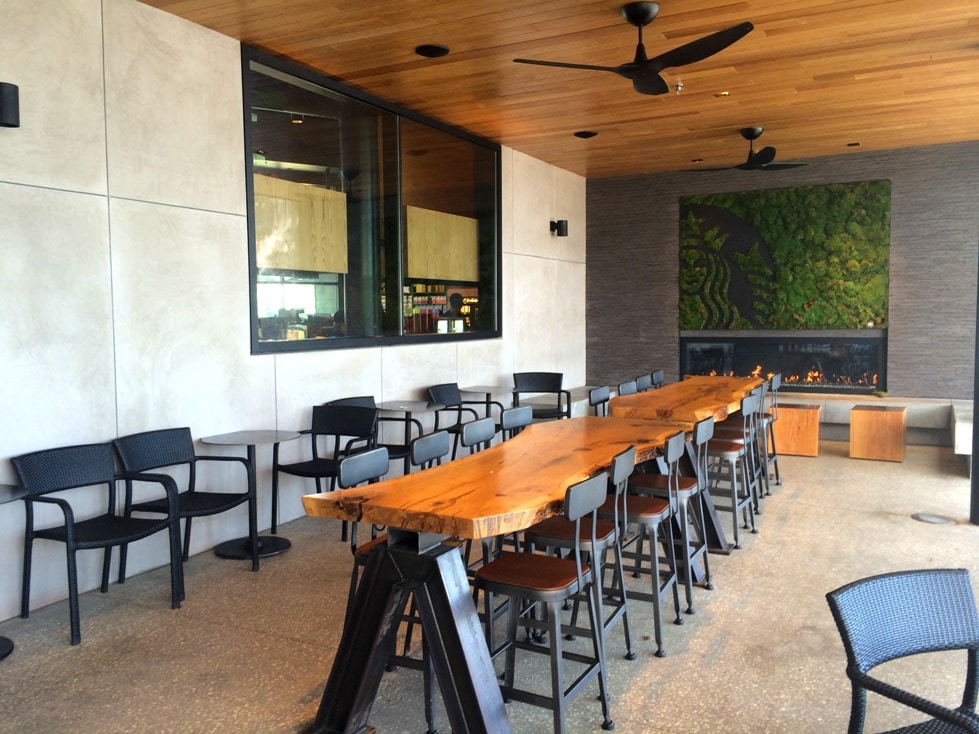 A fireplace adds ambience underneath living artwork.
Starbucks is still one of the best places to find organic foods on Disney property, too.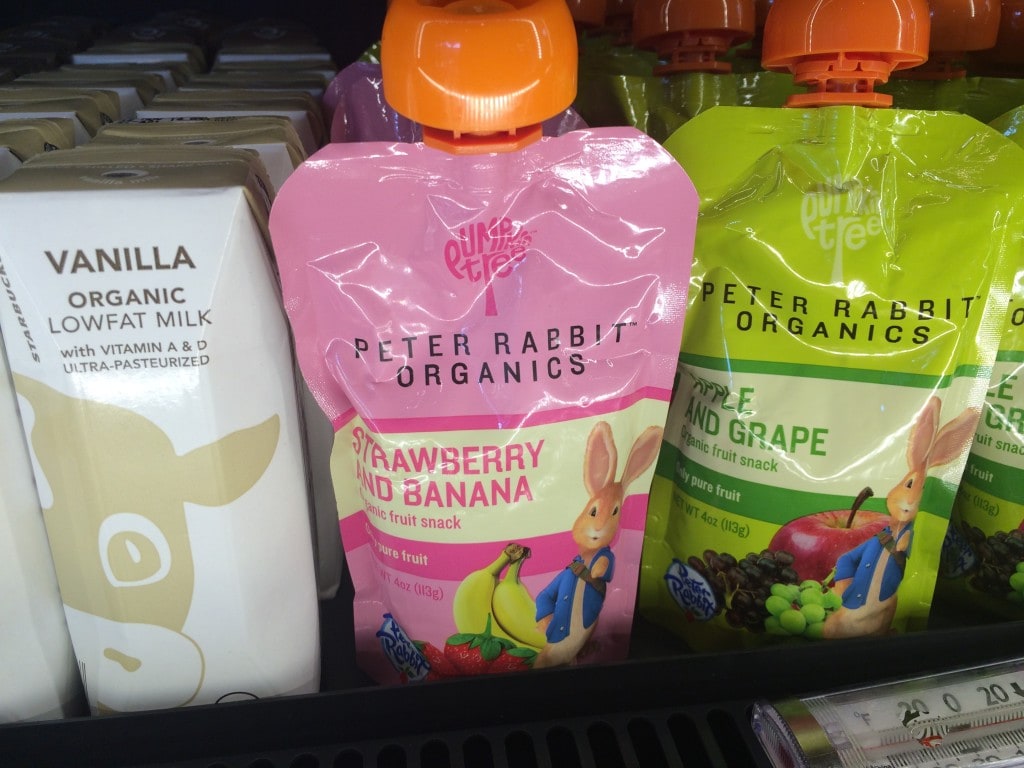 You'll be familiar with the brands, foods and drinks that are common in Starbucks across the land, yet convenient for when you're vacationing at the most Magical Place on Earth!