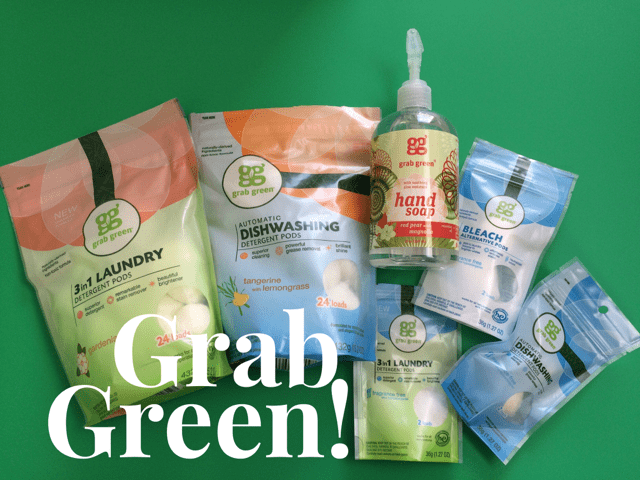 My quest for a decent natural dishwasher detergent nearly drove me mad. Until I found Grab Green.
True Story.
(FYI: I use affiliate links. It's no cost to you, but I might get a bit of money to support the site in exchange for you clicking on the links! Thank you!)
I've been green cleaning long before the term existed. I've also been sensitive to fragrances longer than that. So when it came to buying dishwasher detergent cleaner – plus an unscented one at that – my struggle was real.
Enter a lot of big name companies, such as Seventh Generation, Method, 365 Whole Foods, and nothing would get my dishes clean for years and years. We'd scrub and scrub the dishes in the sink before putting them in the dishwasher to make sure that they were clean so that they'd then be cleaned….. wait, what?!?
Yeah, it doesn't make sense.
Then I got a wild hair one day. I saw the Grab Green Dishwashing Detergent pods. I think it was on Vitacost. I was sick and tired of trying to figure out how to get my dishes clean without the artificial fragrances and toxic chemicals usually found in dishwasher detergents. ( I would have GLADLY resorted to Cascade at this point – it shows my frustration – yet all of their products had fragrances.) I ordered a bag, thinking, why not?
I'm so happy I did.
Turns out Grab Green's little dishwashing detergent pods pack a powerful punch. They also come in Fragrance Free varieties.
We haven't used anything else since.
—Free e-books on Eco-Friendly Cleaning from Grab Green! Download one today!–
Ironically, I never thought about Grab Green making any other products. Silly, I know. So when the company was represented at the ShiftCon Conference, I was flabbergasted at how many products they actually make. I was offered a VIP Blogger Box for review.
Needless to say, now I'm a big convert of their own green cleaning products, too.
— Read on to see how YOU can win a VIP Blogger Box, too! —
Why would I even consider Grab Green products? Because they are made with naturally derived ingredients, so what they use comes directly from nature. They are serious about the types of ingredients they'll allow their customers to be exposed to. And there's never any Pthalates, Solvents, Ammonia, Phosphates, fillers, chlorine, optical brighteners, masking agents or dyes use. Never. Read up on their ingredients in each product listing on their site.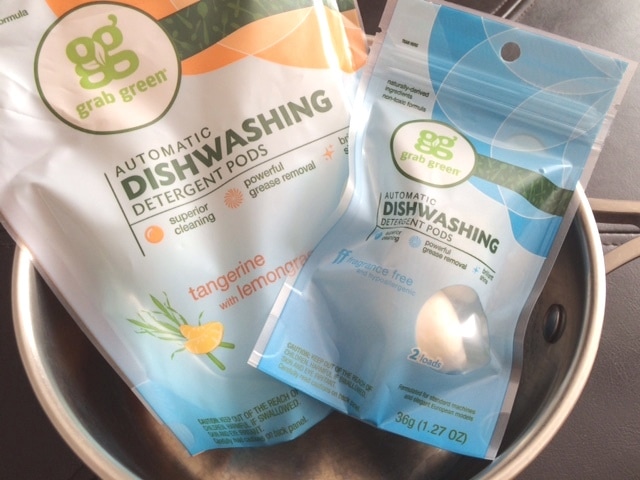 So let's go back to the dishwasher detergent pods. In my VIP Blogger Box, I received a large bag of Automatic Dishwashing Detergent Tangerine with Lemongrass (24 loads) and a trial size of Automatic Dishwashing Detergent Fragrance Free (2 loads). I tried the Tangerine with Lemongrass. I'm just not an overly enthusiastic fan of any fragranced cleaning products. That's just my allergic tendencies.
Doesn't matter. Whatever fragrance or lack thereof, these dishwashing detergent pods work the best of any green dishwasher detergent brand that I've ever tried. EVER.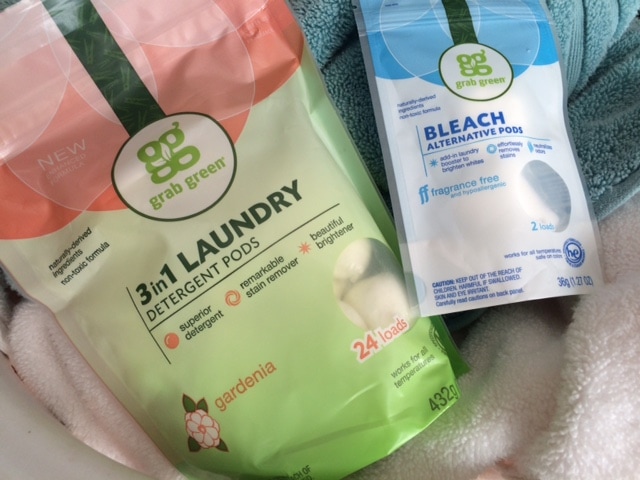 Which then made me interested in the laundry detergents. I was given 3 in 1 Laundry Detergent Gardenia (24 loads) and 3 in 1 Laundry Detergent Fragrance Free (2 loads). Yes, these laundry detergent pods were powerhouse cleaners, too! They contain not only detergent for cleaning, but also a stain remover and brightener. It's simple and easy to pop in a pod and get your laundry clean – and green clean! They work for both HE and standard machines.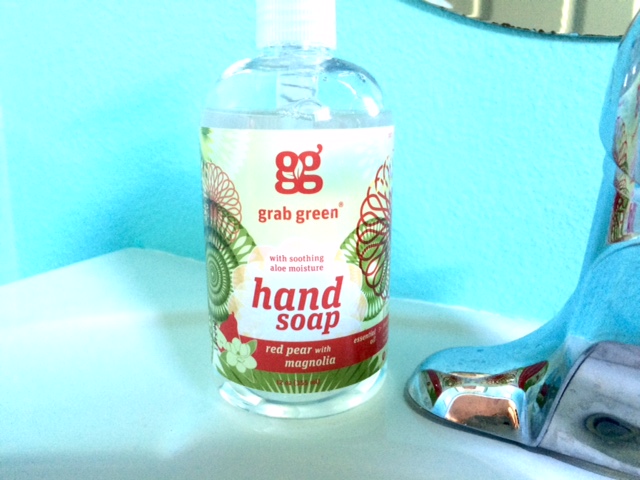 Another stand out winner in the box? The Hand Soap Red Pear with Magnolia. Even though I'm not a big fragrance person, I really love this fragrance of the hand soap! It's a gentle cleaner, with a silky rich feeling and lathers well. Made with soothing aloe, it doesn't make your hands feel tight or painful after washing. I love the look of the bottle, too.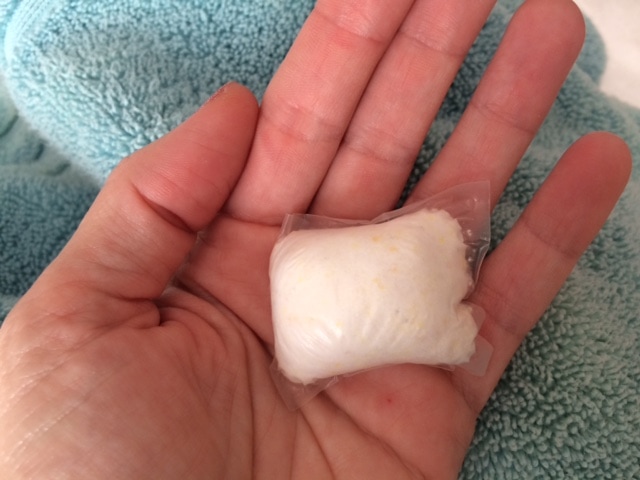 One last product in the VIP Blogger Box is the Bleach Alternative Pods Fragrance Free (2 loads). These will work great on my white sheets that I made sure to buy organic, so why would I use a chemical bleach on them to keep them white and clean? I could just use these as a cleaner – but they'd work as a pre-soak, too! Grab Green suggests using them as a carpet spot remover, which would be brilliant!
So, I recommend Grab Green products, but seeing is believing, right? Don't you want to put them to the test in your house, too?
Good thing you can win an entire VIP Blogger Box of your own! That's right! Grab Green will send you a box with products just like mine listed above. (Subject to change based on what Grab Green is sending.) All you have to do is enter the giveaway below! Entry period is from Tuesday, January 12 to Monday, January 18.
Good luck!