Giving flowers is wonderful. Yet they often don't last more than a week. And you've spent all of that money… So why not get floral gifts that last longer than real flowers?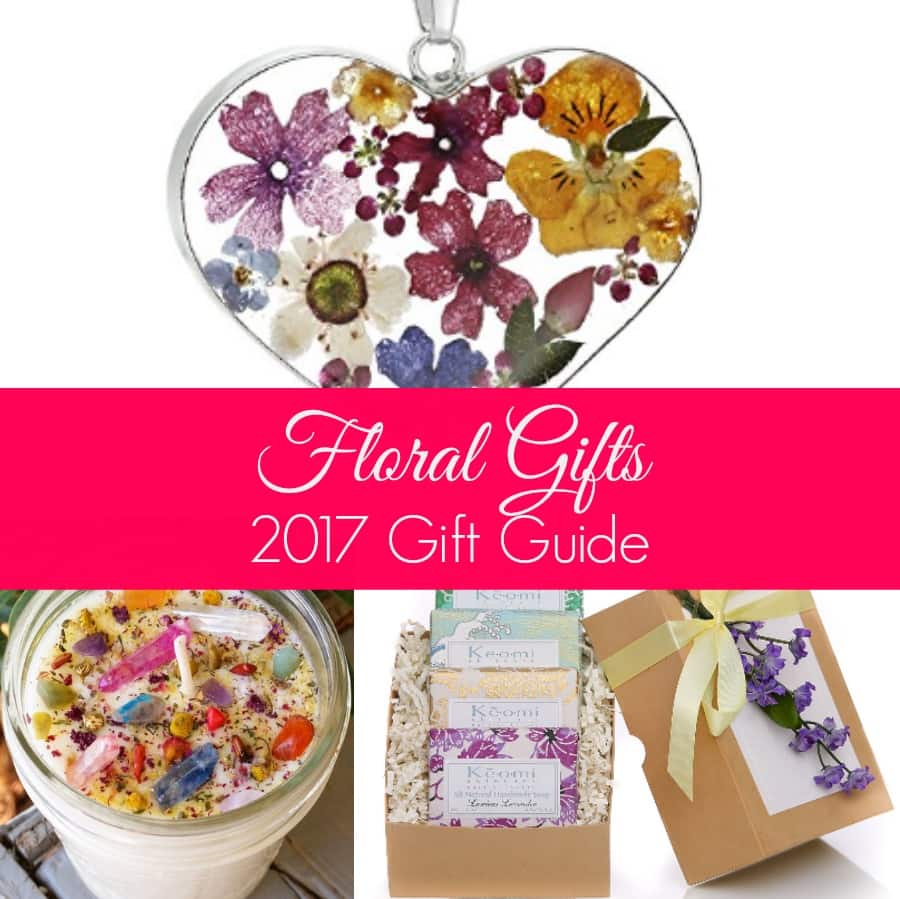 Flowers make you happy. It's true – and there's plenty of research to show it. Sending real flowers is just one way to spread joy (see my list of the best flower delivery services that I've found.)
Sending floral gifts that last more than just a week, though, can spread joy and happiness, too! These are some really great natural floral gifts that will make someone smile long after real flower bouquets have died and been sent to the compost pile.
---
Pressed flowers add a refreshing natural pop of color to this sterling silver jewelry made with real flowers. A variety of shapes, sizes, colors and styles, including necklaces, bracelets and earrings.
---
When I got my new phone last year, I needed a new case. I wanted something that made me happy every time I looked at it. When I found these amazing real pressed flower phone cases on Etsy, I knew I had found the right one! I was thrilled with the case and the promptness of the seller. Highly recommend. You can personalize which flowers you want, too!
---
Natural Candles with Real Flowers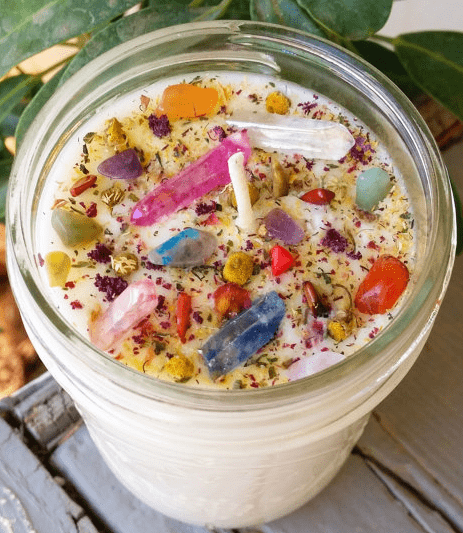 I love these all natural candles in mason jars with real flowers on top (look for the flowers and gemstones candle, too! Wow!) Soy wax, lead-free wicks, organic herbs and natural coloring make these non-toxic candles a winner! They are beautiful, too!
---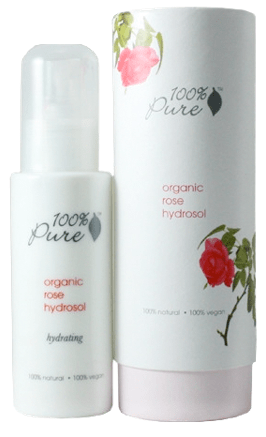 A gentle rose fragrance, pure and natural. Not a perfume, no synthetic chemicals. I love this organic rose hydrosol by 100% Pure. Contains no alcohol, so is gentle on skin, either to set makeup or as a refreshing floral scented spray. I have an organic rose hydrosol that I wear when I want to have a gentle reminder of the happiness of flowers. I don't wear perfume (too heavy and too toxic), but I will use a spray of a hydrosol for the same effect.
---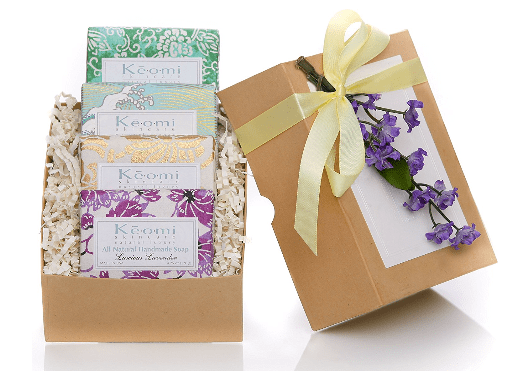 Like a flower bouquet in a box, these organic handmade soaps will delight for way longer than a floral bouquet. The pure essential oil fragrance has a strong smell, but not overpowering. The packaging of these soaps is amazing, too. You won't have to wrap the gift – it's already beautiful. No worries for you!
---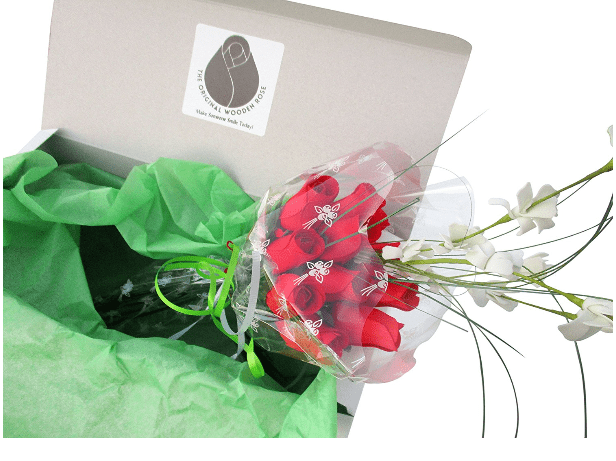 Roses that last forever? Yes, when they are crafted out of wood! Up to three dozen roses in different color combinations that you choose.
---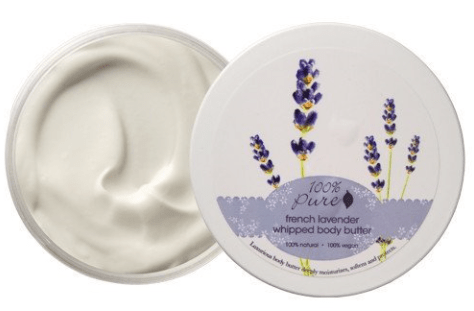 Imagine a walk through the lavender fields of France. That's what you'll feel with this French Lavender Whipped Body Butter by 100% Pure. A true natural indulgence for a mini-getaway every day.
Pin it!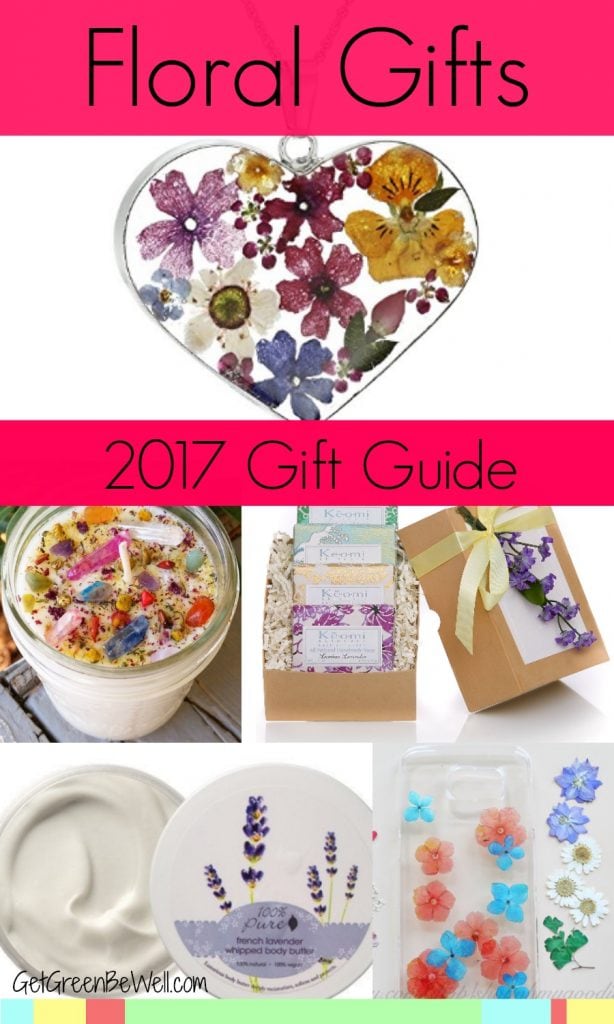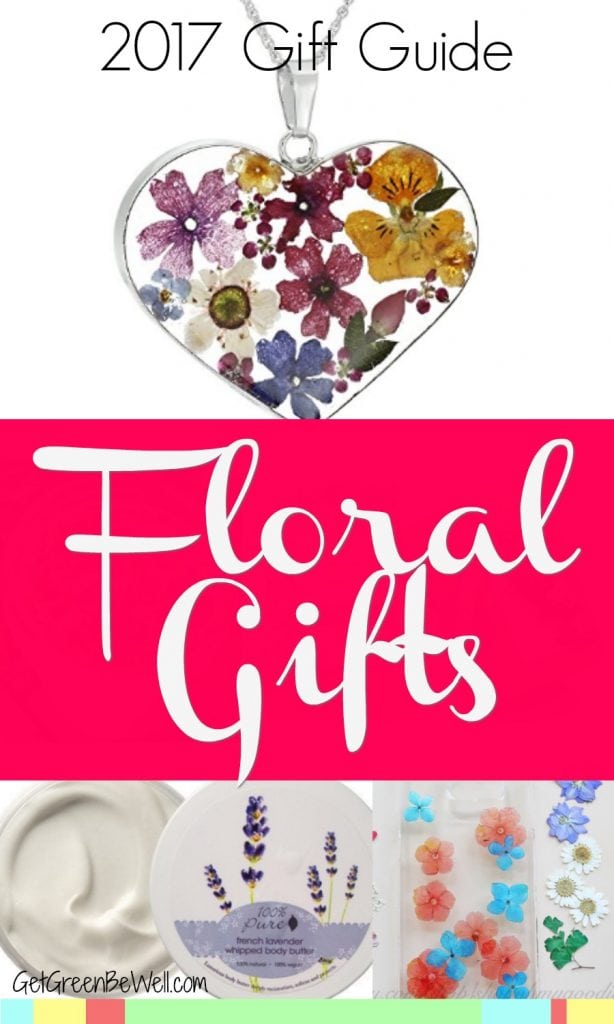 What other floral gifts have you received that you loved?