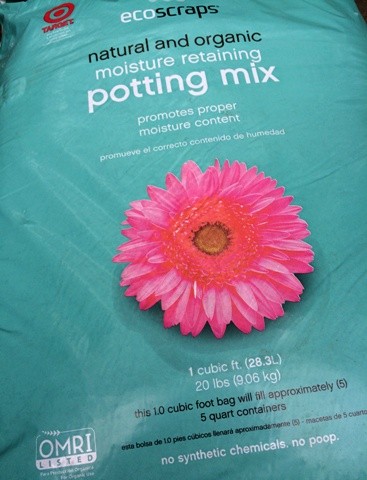 In my quest to find an organic potting soil that didn't end up killing my plants and wasn't from a massive company whose other side of business was completely chemical-based gardening, I happily – quite by accident – discovered Ecoscraps.
While sulking in the garden aisle of Target (they used to have an entire section, but, hey, I'm not still upset about that!), I expected the same old fill-the-garden-with-toxic-chemicals products that every major garden center is full of. Yet a bright sky blue bag with a pretty pink gerbera daisy caught my eye, and I was hooked.
Target has just introduced the Ecoscraps line and I'm thrilled. The new company creates organic soils, compost and fertilizers from food waste and turns it into gardening gold. Target is sending some of its food waste to Ecoscraps to produce the natural gardening supplies. The fact that they're in a major retailer is a huge accomplishment for gardeners seeking chemical-free products but not wanting to run all over town to find them.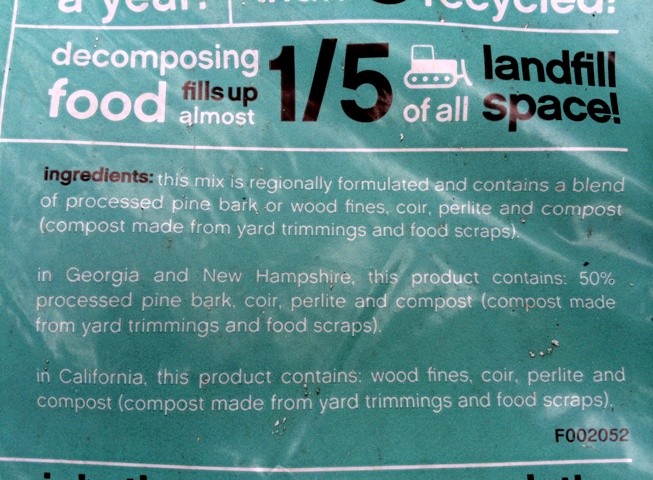 Ecoscraps is brilliant. They take food waste – Did you know that 1/5 of our landfills is food waste?!?!? – and compost it to become organic gardening supplies. Not only is food diverted from the landfills, but the amount of methane that the rotting food would have created is reduced, too. Methane is 20X more harmful to the environment than carbon dioxide in the air.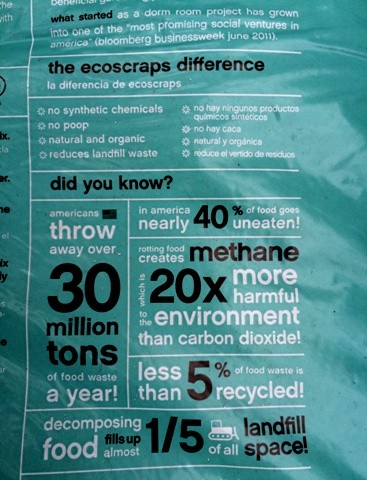 Oh, and there's no poop in Ecoscraps! Composting manure can be a great way to add chemical-free nutrients to your garden, but there is some concern with kids in the garden and growing produce, so this is a poop-free alternative to safer soils for some specific situations.
By taking wasted food – only 5% of which is ever recycled, by the way – not only are we reducing landfills, we are reducing harm to the environment from methane, and we're making a more sustainable growing medium for gardens, which grown the food that you want to sustain your body in a healthy way. Now, why wouldn't everyone be doing this???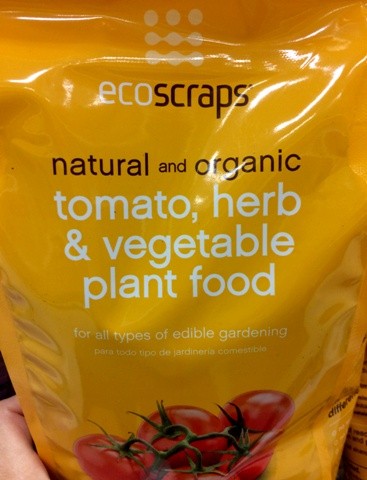 The brains behind Ecoscraps are two young entrepreneurs, Daniel Blake and Craig Martineau, who came up with the sustainable epiphany while in college at an all-you-can-eat buffet. College students wondering why we're all not just doing the right thing to benefit everyone isn't a new concept – think Tom Szaky of TerraCycle and Nikhil Arora and Alejandro Velez of Back to the Roots – but they're the ones who are making a difference.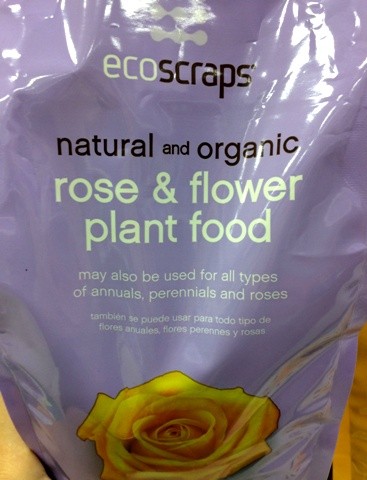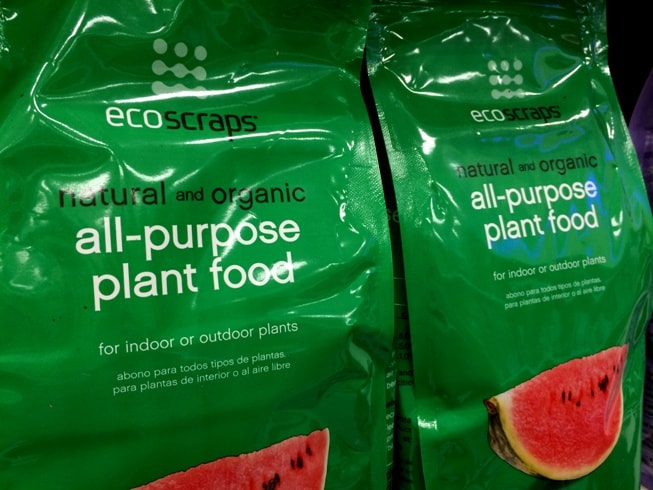 So they partnered with Costco to compost some of the food waste, and the revolution was born. This company is still growing, as it just started in 2009/2010, but the concept is solid. Ecoscraps is only going to stay in major retailers like Target if we actually buy the products in Target, so get out there and get some organic soil and fertilizers!!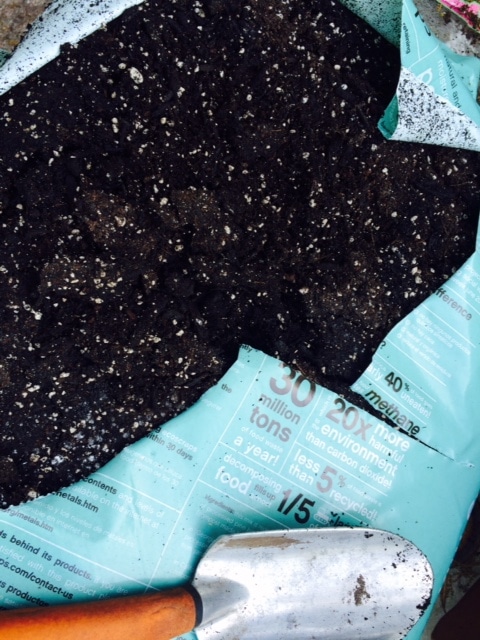 I picked up a bag at Target and planted quite a few pots with the potting mix. It's light, airy and moisture retaining, with no bugs in the soil. A bag is $6.99, both in Target and on the Ecoscraps website.
Before you think that the price is high because it's organic, try looking at the comparable prices of non-organic soils at Home Depot. These pics were taken in April, 2014. A 1.25 cubic foot bag of Scott's Moisture Advantage soil was $8.27. Vigoro Potting Mix was $6.88, and Miracle Gro Potting Mix is normally $9.97 when not on sale.
These are all for 1.25 cubic foot bags. Ecoscraps is a 1 cubic foot bag, but not much smaller and at a comparable cost of just $6.99 – and it's chemical-free, natural and organic.