Wouldn't you love a vacation for free? I know I would! Chances are you're not taking a dream vacation because of the cost. Yet this dream can easily and effortlessly become a reality just by switching your light bulbs.
Seriously.
You've heard of LED lights. I know you have. Perhaps you haven't really paid attention to how much money they can save you, though. Because we're talking thousands of dollars.
Yes, thousands of dollars!
We're talking about saving $6,000 just by switching out light bulbs. Intrigued? I knew you would be! So read on…..
Good and Bad of LED Lights
LED lights used to get a bad rap. They were outrageously expensive (think $40 for just ONE bulb), plus they were ugly. And had horrible light.
Those problems are in the past, though. LED lights are now perfectly suited for modern day living. And at a price that you can afford. (Starting at about $5 a bulb – or less.)
Hint: They cost even less with a coupon from GE Lighting when you take the pLEDge!
What's the pLEDge? It is GE Lighting's Earth Day campaign to encourage everyone to switch out an energy-hogging light for a more sustainable LED light. The act of switching to LED lights not only saves YOU money, but saves our power resources. It's a win-win.
Take the pLEDge and get a coupon towards an LED light. You can also enter the Sweepstakes to win a $500 whole home LED makeover, with additional weekly prizes of $100 gift cards to major retailers, as well.
LED Lights for Modern Day
GE Lighting has a variety of LED lighting options. I love that you can now buy whatever type of light suits your home and your unique situation.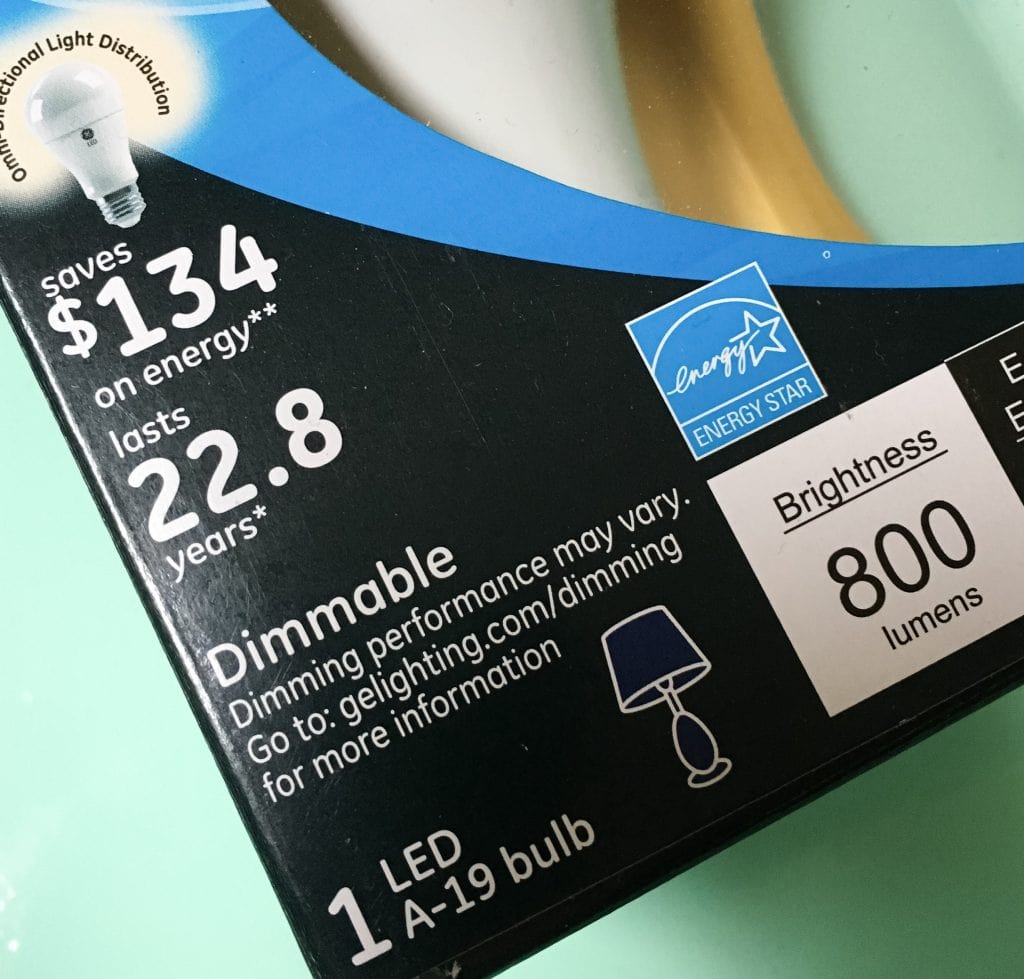 For instance, the dimmable lights are perfect for dining rooms, mood lighting, accent lighting, or anywhere you want to customize illumination levels in your home.
I think that lights that help your body clock stay regulated are AMAZING!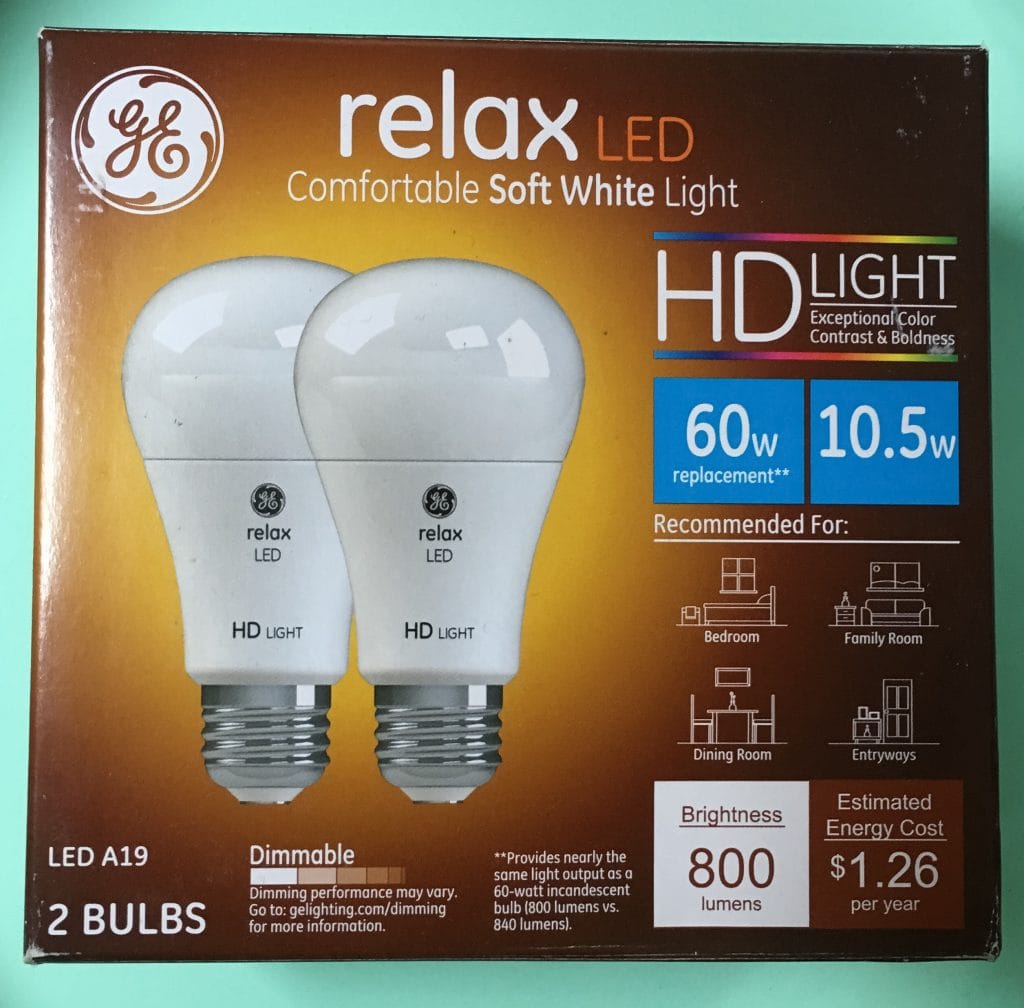 For instance, lighting that is soft to help you relax in your bedroom before bed time. Or lighting that is more bright and energizing which is perfect for your office.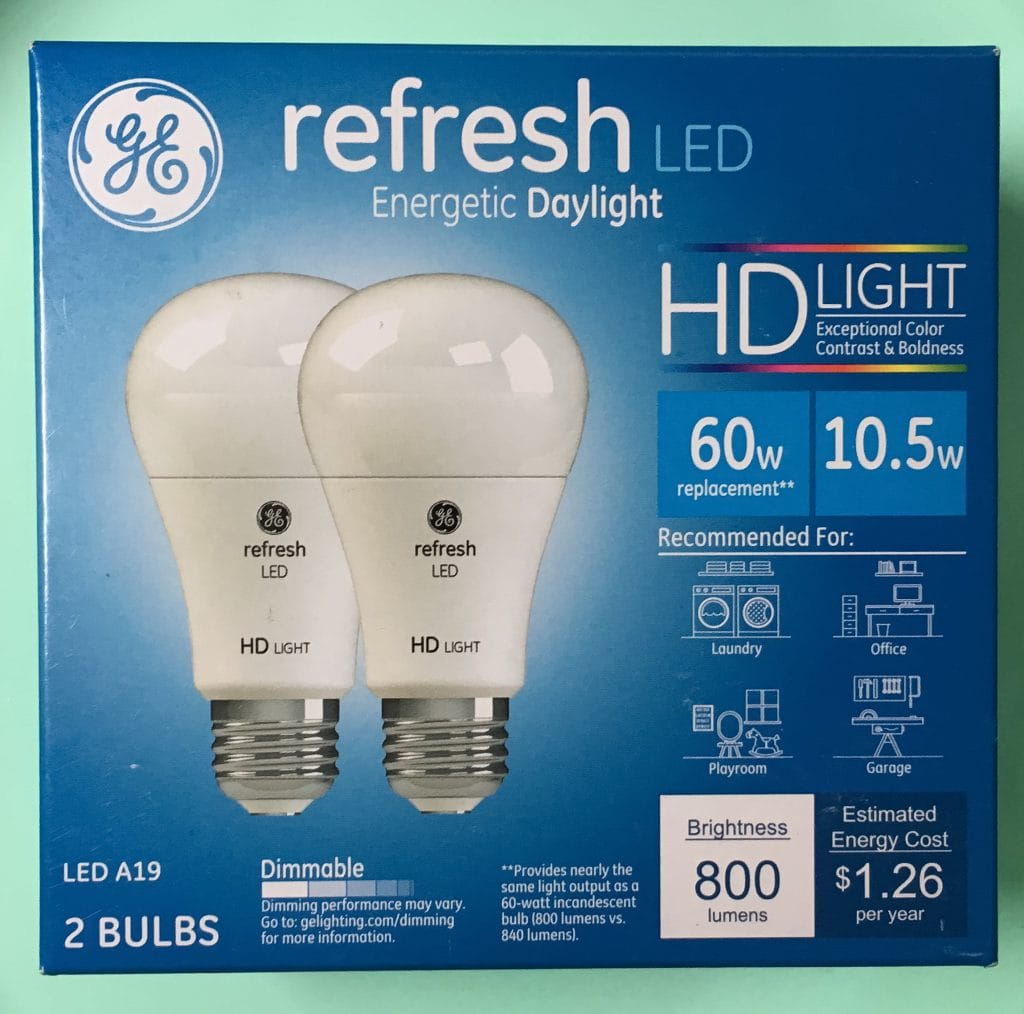 Lazy Ways to Save Lots of Money
Clearly, making the switch to LED lights saves money. In one of the easiest ways known to man. Here are more money saving examples: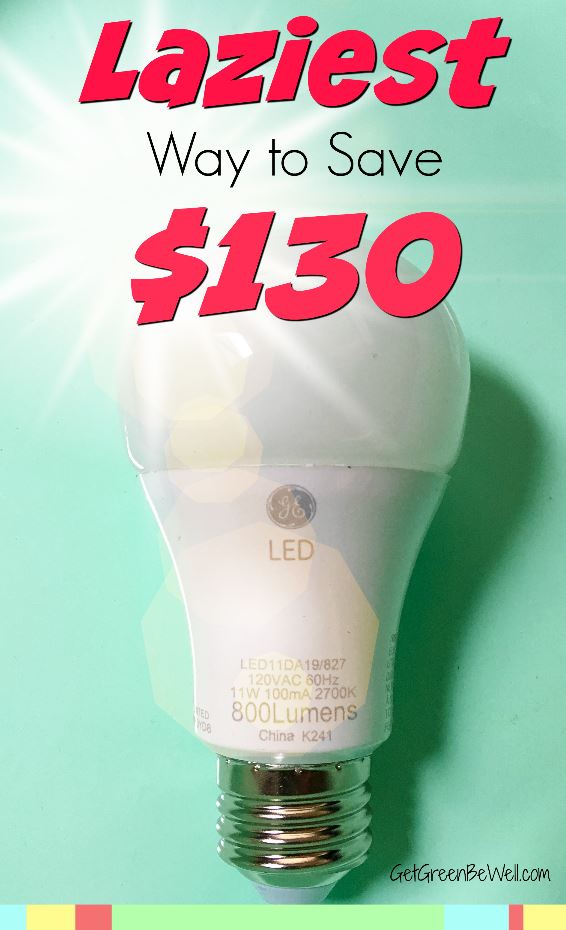 For every light bulb you switch to LED, you'll save an average of $130 in energy costs.
If every light bulb in your home was switched to an ENERGY STAR LED (45 60-watt light bulbs powered on three hours a day for 22.8 years), you could save up to $6,000. For no effort on your part. None. Just changing a light bulb! Isn't that a great return on a minute of investment?!?!?
Switch just one 60-watt replacement bulb with an ENERGY STAR LED and with the energy savings you could microwave three two-minute meals per day for an entire year.
We'd save 7 billion pounds of greenhouse gas emissions if every American switched out one 60-watt traditional light bulb with an ENERGY STAR® LED. That's the same as removing the emissions from 648,000 cars.
If every American replaced just one 60-watt traditional light bulb with an ENERGY STAR LED, the energy savings would light 2.6 million homes for a year. That's $566 million dollars in energy savings.
What do you think? Are you ready to switch your old light bulb for an LED light bulb and effortlessly save money?