Is there an effective stain remover without nasty chemicals you don't want to be exposed to? I tried out Baby Ecos Stain and Odor Remover and put it to the test. I'll be honest, I had my doubts, though.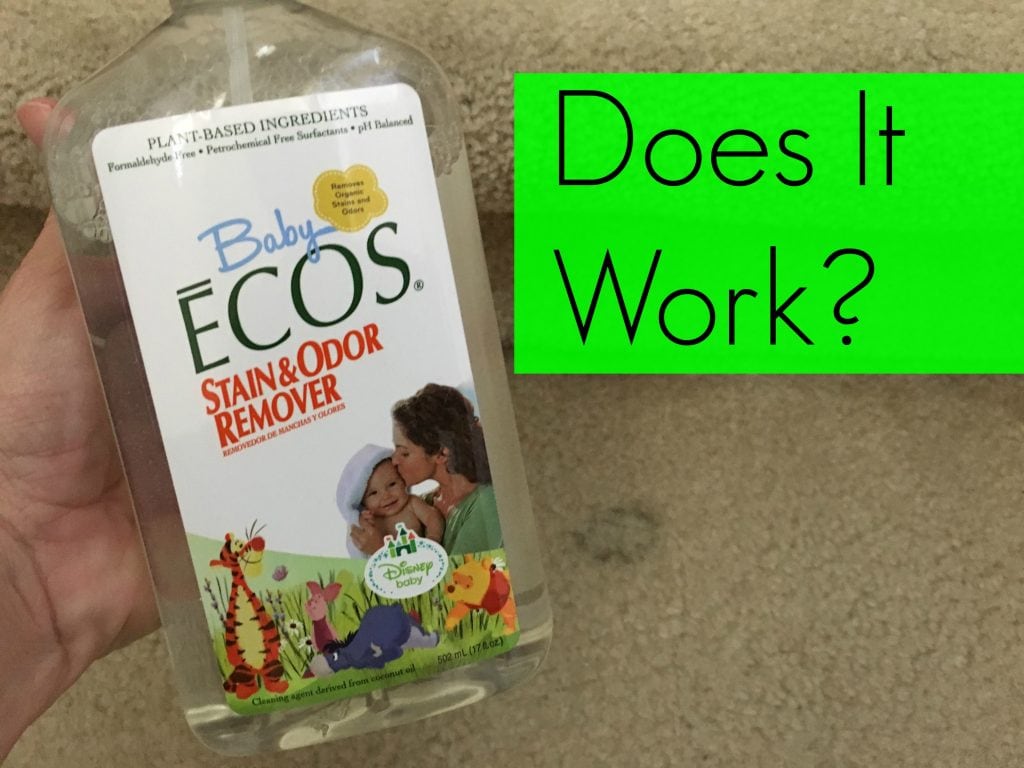 I've had a trail of stains in the carpet on my stairs for almost two years. I know, I know. I'm a lazy housekeeper, and I didn't feel like dealing with them. I also didn't know how to remove stains from carpet, since I didn't want any toxic chemicals or fragranced cleaners.
So I had many, many stains. And as we needed to get our house ready to move, I knew that this was the time to finally get the stains out of the carpet – one way or the other.
I received a bottle of Baby Ecos Stain and Odor Remover in my swag bag from ShiftCon conference. So it was a no brainer to put this green cleaning product to the test.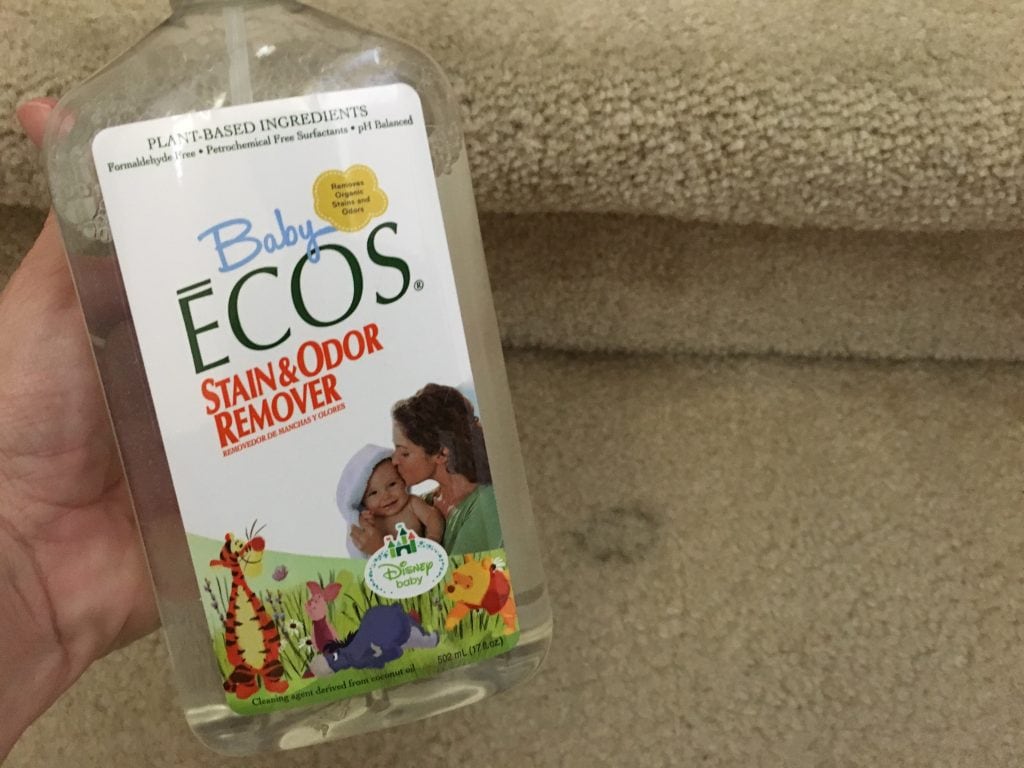 The green cleaner is derived from plants, contains no formaldehyde, and it doesn't hurt that it has cute Disney characters on the bottle!
So I sprayed some Baby Ecos Stain and Odor Remover on one spot, crossed my fingers, said a prayer that it wouldn't discolor the carpet, and set the timer for five minutes.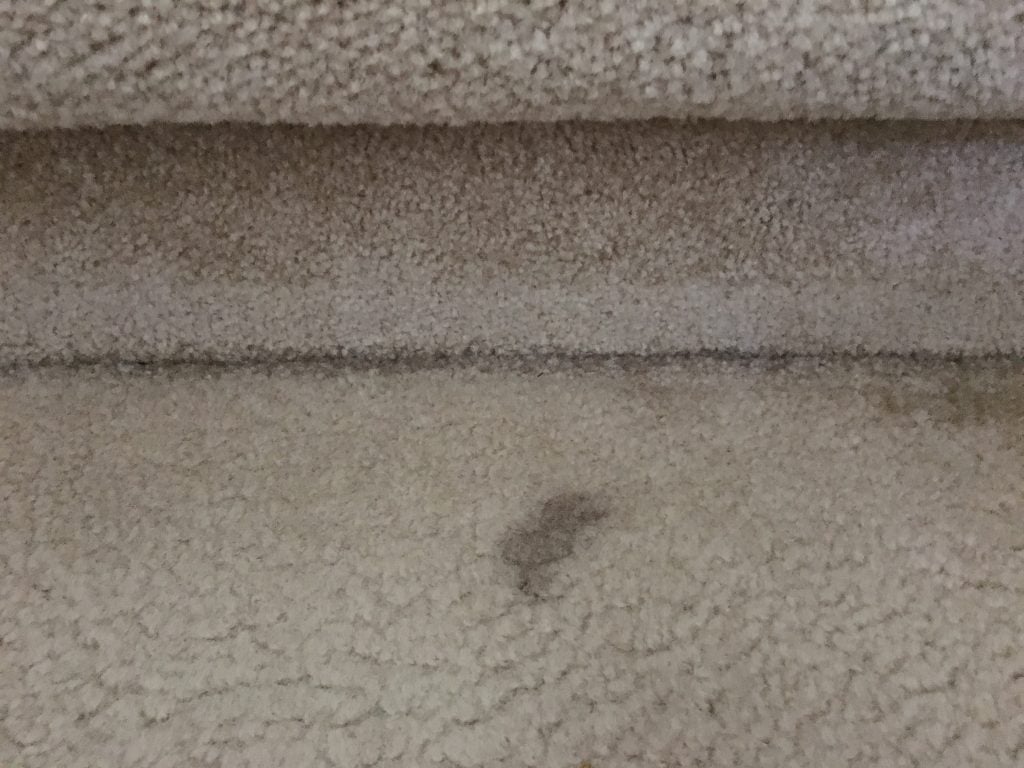 After five minutes, the recommended time to let the stain remover set in according to the bottle, I wet a rag, rubbed at the spot and………
It disappeared!!!!!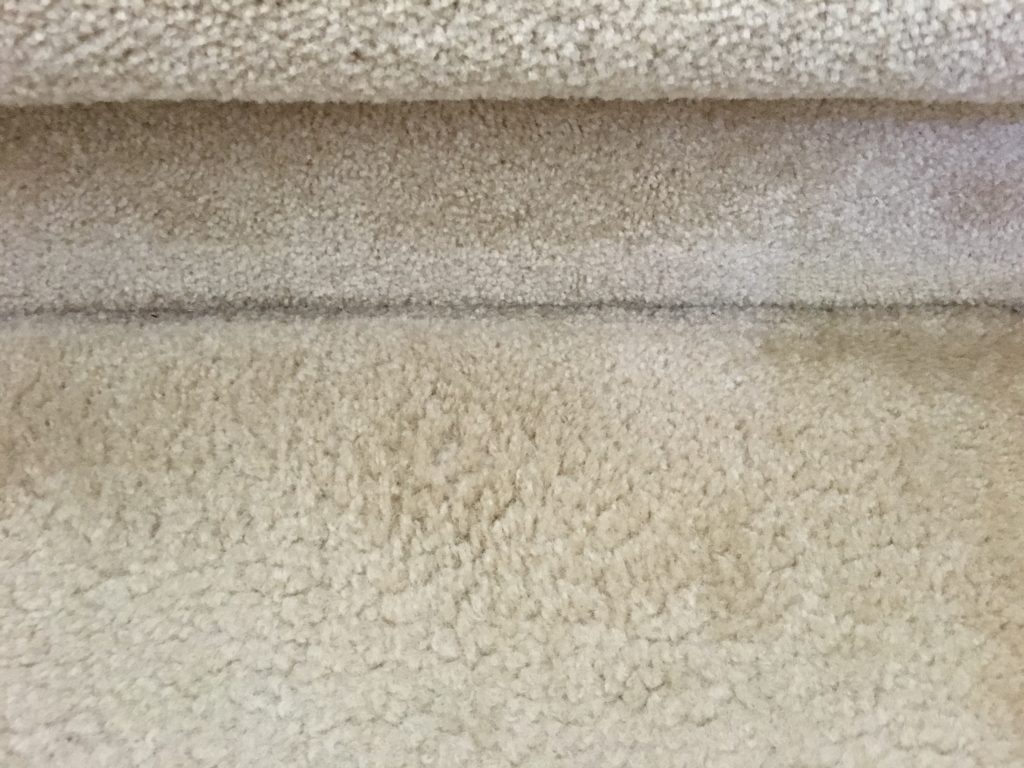 Seriously, no one was more surprised than me! The two year old stain on one of the most worn parts of our carpet – where the stain gets ground in more and more every week – completely and easily disappeared.
Wow.
So I decided to test just rubbing the stain out with only a wet washcloth. Remember, I had many of these stains on my carpet.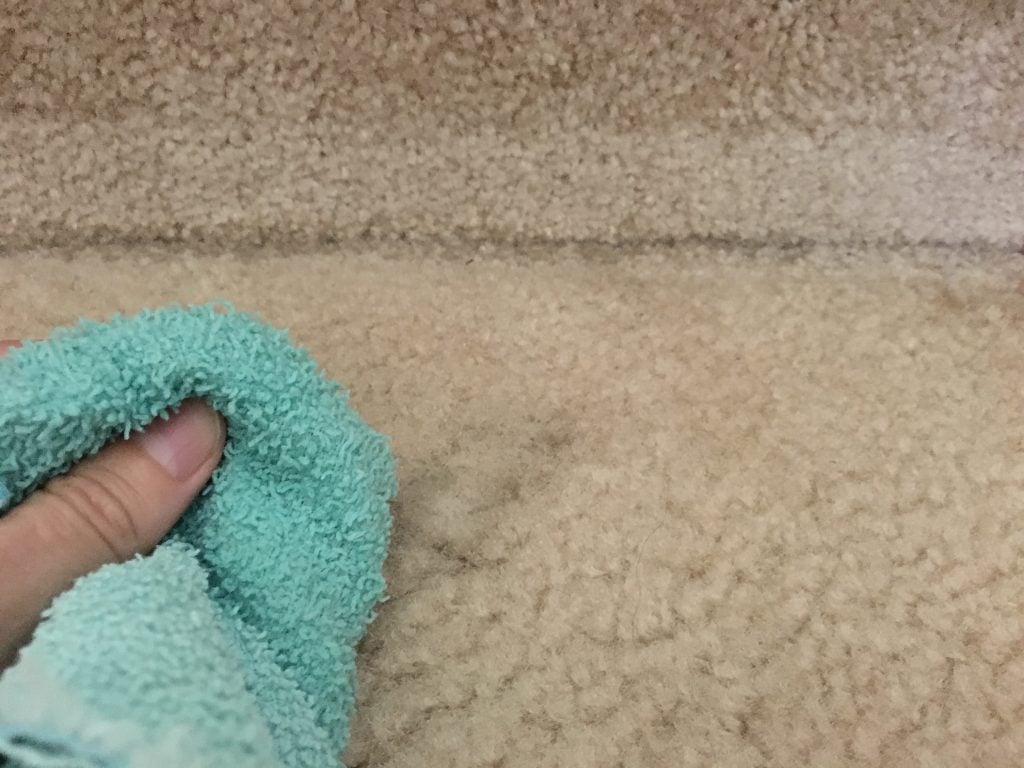 I rubbed the carpet, and removed some fibers along the way. After the carpet had dried, I looked to see the difference. The stain had disappeared a little, but was still there.
Finally, I decided to see what plain old dish soap and water would do. I sprayed some soapy water on the stain, let it sit for a while (probably about 10-15 minutes), and then rubbed with a wet towel.
The stain disappeared, too!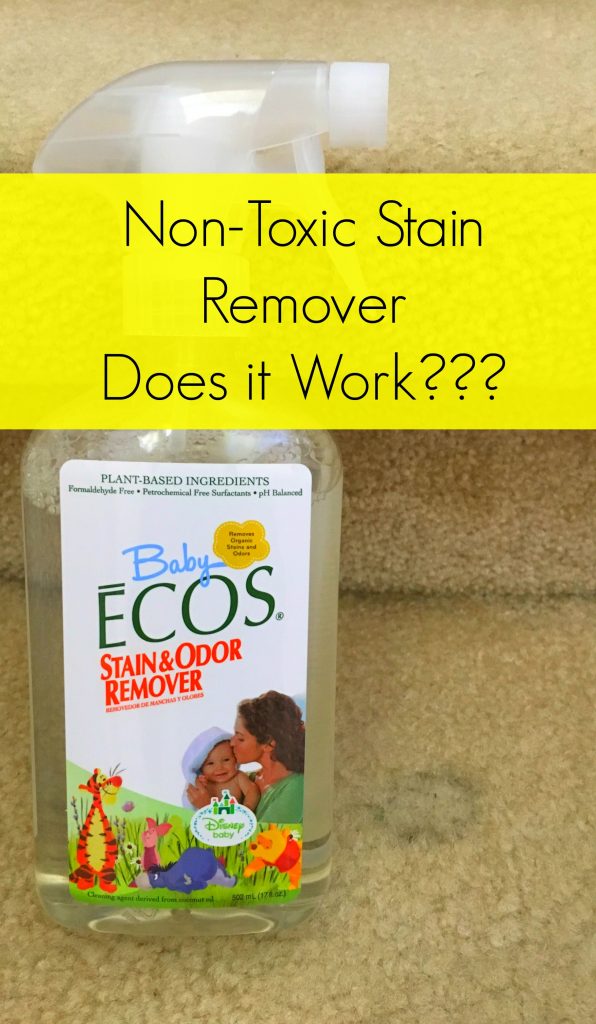 Lesson learned – try soap and water first. You never know. If you want an effective stain remover for carpeting (or other fibers, but I haven't tried it on clothing, etc.), buy Baby Ecos Stain and Odor Remover.