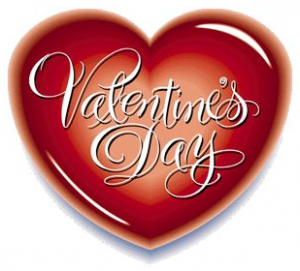 Your biggest worry about Valentine's Day this year might be how to avoid all of the calories in that supersized box of chocolates.  But think again.  Many of the sweets and treats that are symbolic with this day of love might not be so loving towards you or the Earth. Valentine's Day can come with its health hazards, but you can thankfully sidestep those mishaps by keeping the following tips in mind:
1.  Choose All Natural Candles
The romantic glow of candlelight is a must have on Valentine's Day, but many candles are made from a toxic brew of chemicals and man-made materials. The wax can come from petroleum by-products, while the wicks can contain lead and other heavy metals. And what's especially scary is that candles burn and then blend into your indoor air, meaning you inhale all of that gunk and it enters your body much faster than it would by ingestion.
What's the healthier option?  Light up your night with all natural candles fragranced only with essential oils. You can choose candles from soy, beeswax or palm wax and make sure to look for an all-cotton wick.
2.  Spend Some Coin on Your Chocolates
Sure, you can get a bag of cheap chocolates for under $2 and scarf down the whole bag in one afternoon.  But do you know what's really in that chocolate?  Many inexpensive chocolates are loaded with fillers and artificial ingredients.  And the cocoa farmer probably isn't getting paid a fair wage for that chocolate, either, a major problem in the cocoa industry.
Choose organic and Fair Trade chocolates, instead. These will probably cost a little more, but the rewards are worth it. Organic chocolate is made without the use of chemical pesticides and fertilizers and chances are that organic chocolates will have little to no artificial ingredients added to the mix. Fair Trade chocolates ensure that the farmer was paid a decent wage for all of his work. And since these chocolates tend to be more concentrated and richer in flavor, you'll have to eat less to satisfy those chocolate cravings – meaning less calories consumed for you – a win, win situation all around!
3.  Go Au Naturel
Valentine's Day is a day of perfumes, body oils, exotic body lotions and other products applied to the skin. But those products can contain chemicals that surprisingly have never been tested for human safety!  Many products contain parabens, which are known carcinogens, or phthalates, which can interfere with your endocrine system.
Show your love that you care about their health and well being by choosing all natural products made from plant based ingredients and fragranced only with essential oils.